Club captain Jordan Henderson has put pen to paper to sign a new long-term deal with Liverpool FC.
The Reds skipper has already been at the club for seven years and is a regular player under boss Jurgen Klopp.
Having shifted from a box-to-box midfielder to now more regularly playing as the deepest in the centre of the park, Henderson clearly remains key for the Reds and the manager both now and for the foreseeable future.
While the club did not disclose the length of the deal, the Telegraph's Chris Bascombe reports it as a new five-year deal, running through to 2023.
Signing the deal, Henderson stated to LiverpoolFC.com:
"I'm very happy to have signed a new contract for a long period of time. I'm absolutely delighted.

"It doesn't seem like too long ago when I signed my first one – it feels like yesterday, really – but a lot has happened since then.

"I feel it's been a progressive journey for me throughout my time here and one I've enjoyed so much.

"There is no other place in the world I would rather play football. I want to be here for as long as I can be.

"I'm so privileged to have been a part of this club for so long, and hopefully even longer now."
After playing a key role at the World Cup for England, Henderson missed much of pre-season.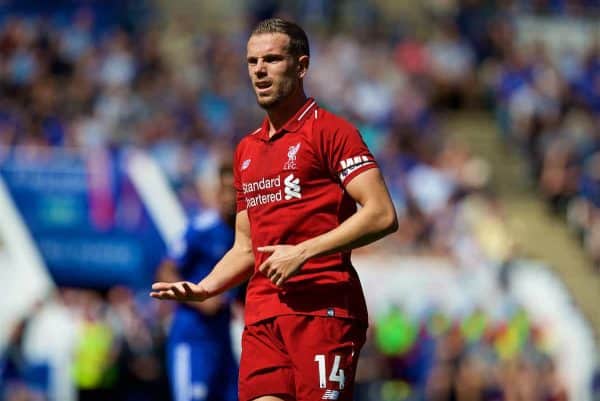 As a result, he has been sidelined through the early weeks of the campaign, only entering as sub, but he did make his first start at the weekend in the win over Leicester.
While opinion is split through the fanbase on whether Henderson would make the so-called best XI out of the current squad options, there's no doubt he has proven detractors wrong several times since joining the club.
Used early on as a right-sided option under Kenny Dalglish, Henderson was later almost allowed to leave by Brendan Rodgers.
He then played an integral role in the title-chasing season under the Ulsterman, playing an offensive-minded role in a midfield diamond.
The biggest step by far for Henderson came when he succeeded Steven Gerrard as Liverpool captain, when the iconic midfielder departed for LA Galaxy in 2015.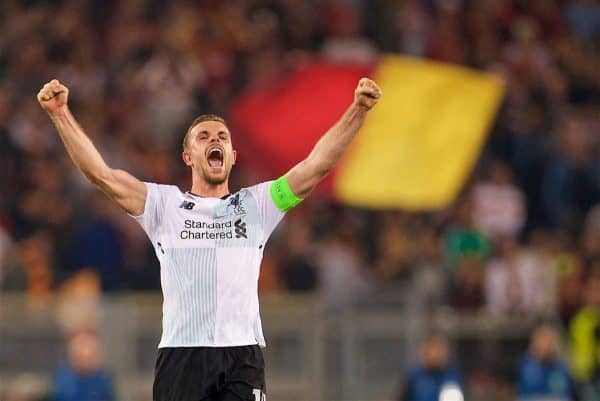 As skipper under Klopp, Henderson has led Liverpool to three cup finals so far, though has tasted defeat each time and is yet to lift silverware wearing the armband.
He has thus far made 283 appearances, scoring 24 goals for the Reds.