Jurgen Klopp is still planning to allow Fabinho time to adjust at Liverpool, but sees the League Cup as an "opportunity" for his players to impress him.
The Reds take on Chelsea in the third round of the cup on Wednesday night, with Klopp already confirming he will make at least one change at Anfield.
Simon Mignolet is set to take over from Alisson in goal, with Virgil van Dijk also expected to miss out due to a rib injury aggravated in Saturday's 3-0 win over Southampton.
Speaking at Melwood on Tuesday, Klopp rejected the possibility of wholesale changes, but described the cup as a chance for his squad to "improve their situation."
"I don't put pressure on each player that plays tomorrow. I really see it as an opportunity," he said.
"If we make changes, then it's an opportunity; if not, then it's an opportunity anyway.
"The boys have to prove themselves constantly, it's not only about me, you constantly have to show you are ready for each competition, and each game."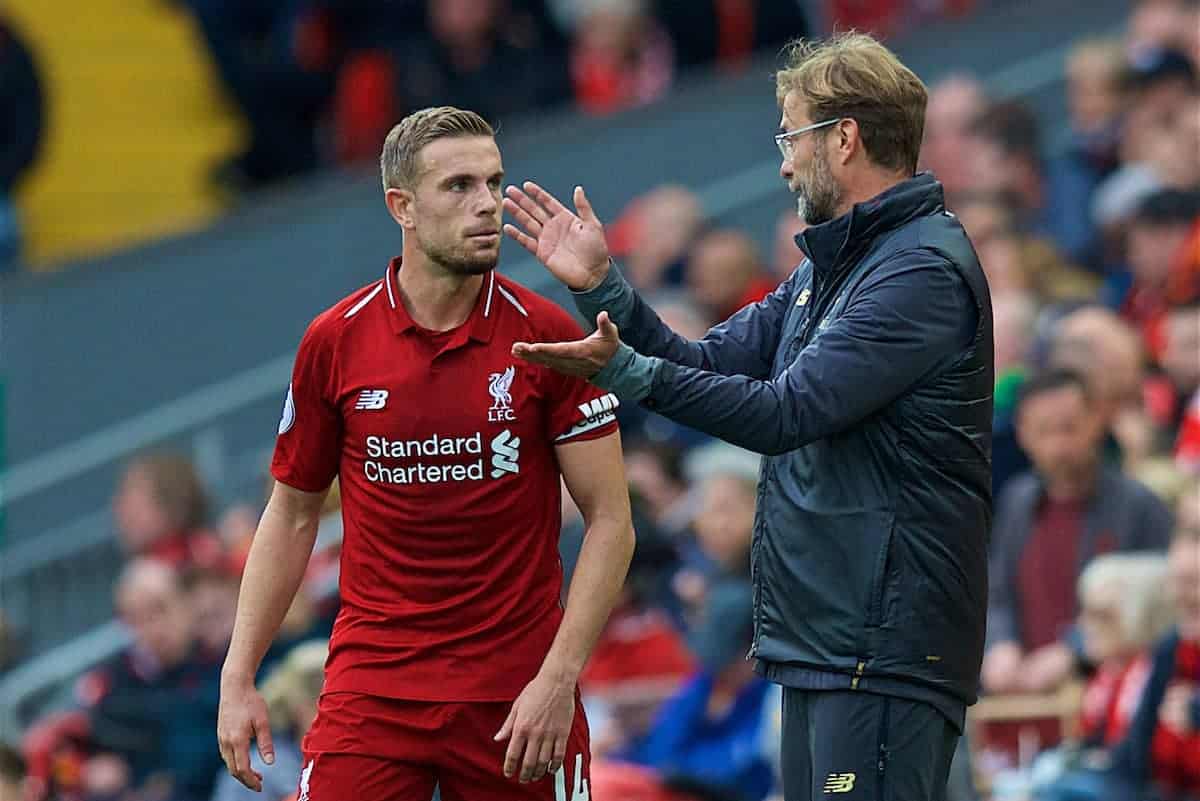 The likes of Nathaniel Clyne, Alberto Moreno, Xherdan Shaqiri and Daniel Sturridge could all come in against the Blues, highlighting the strength in depth as Klopp's disposal.
And while the manager stressed that "nobody is in a bad situation," it is clear that—like with Shaqiri and Sturridge in recent games—any rotation could present an opening.
"I want to see a really good football game tomorrow, I want us to win that game, and that's how we try to make the lineup—that's all," he said.
"The pressure is already there. If you don't perform, then it's quite difficult to improve your situation.
"But the situation of nobody in this this team at the moment is bad, they're all in a good situation.
"Maybe they're not in the squad, but that doesn't mean that they train bad—I couldn't name one player at the moment who isn't training at his highest level.
"So that's the best thing to say about it, then in the end as long as they do that, nobody is in a bad situation.
"They are all close, or in; nobody is out."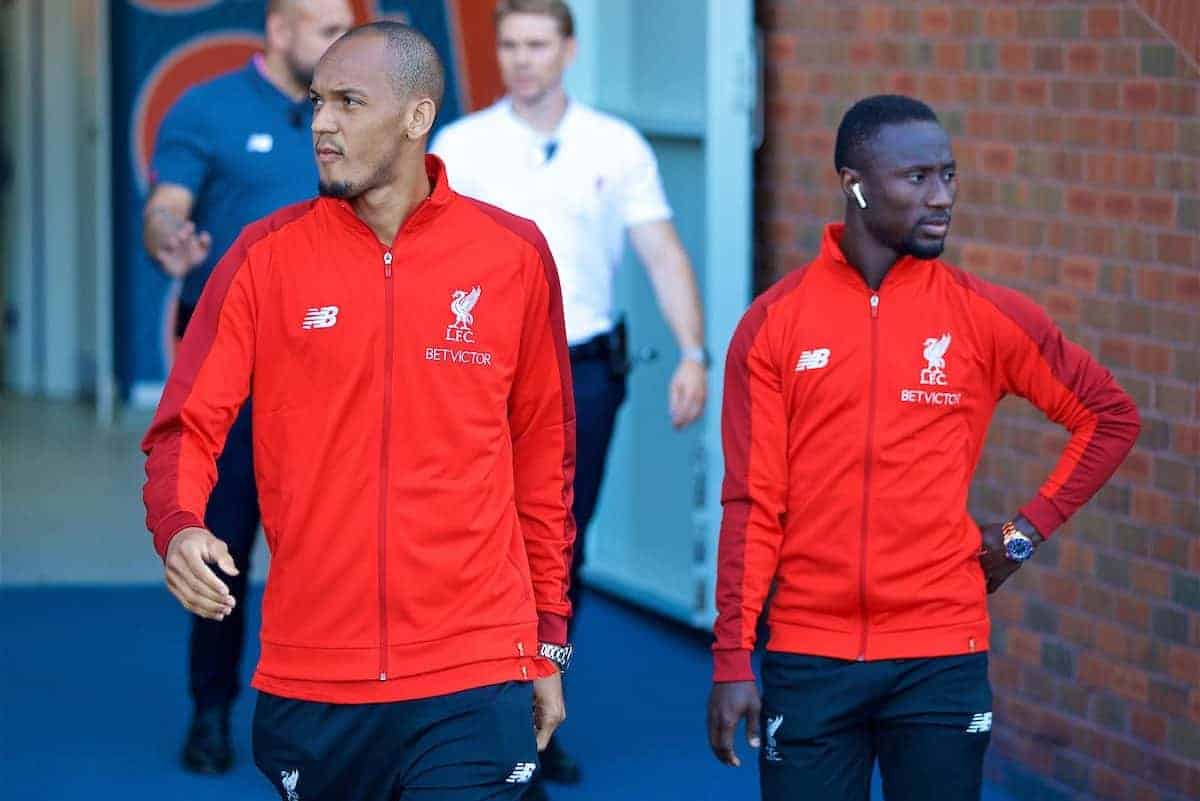 One player who many supporters will hope to make his full debut on Wednesday night is Fabinho, who has only played one minute of competitive football since joining Liverpool in May.
Klopp has taken a cautious approach with the Brazilian, unlike his compatriot Alissonƒ or fellow new arrivals Shaqiri and Naby Keita, and intimated that this wouldn't change now.
"It's not different between him and other players. It's really not complicated, you only need to get used to it," he explained.
"It's about positioning, it's about reaction, it's about space—defensively, closing them; offensively, using them.
"It's a football team with a specific way of playing, that always needs time.
"They were all used to other football teams. You have natural 'runs' in the team.
"A very famous 'run' in this team was with Phil Coutinho, half-left, inside, then nice shot, so for this one, to make it really difficult to defend, you needed somebody to overlap.
"So things like that, that's completely normal."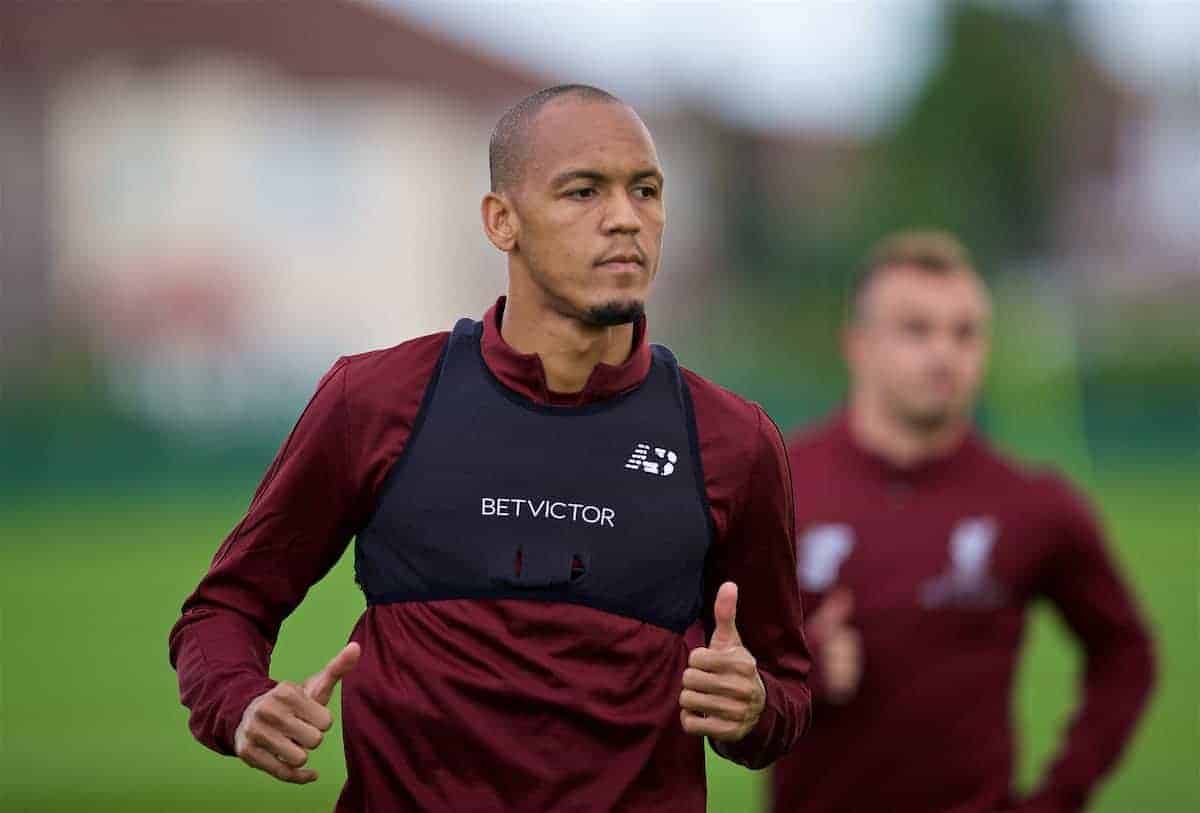 Klopp, naturally, remained tightlipped over who will be part of his starting lineup at Anfield, and there was no indication Fabinho would be included.
"There's no time to say 'I'll give you that' or 'I'll give you that', it's always different," he continued.
"But it will happen, it's not really difficult. It's only because the game is so quick and so intense he needs to get 'natural'.
"In the end, it's not about changing these players, changing their football personality—they are here because they did what they did.
"But now we have to work on making it fit. Three, four, five weeks—only in football does that sound like a really long period.
"Otherwise to improve something you'd take half a year, or whatever, to really make the next step in your career, so that's it."
Fabinho joined Liverpool from Monaco two days after the Champions League final, and played more minutes than any other player during pre-season (454).