Liverpool manager Jurgen Klopp believes tying down his top stars to long-term contracts represents a significant change in culture at the club.
The Reds boss said seeing Senegal international Sadio Mane follow fellow forwards Roberto Firmino and Mohamed Salah in agreeing new contracts in the last seven months was a statement of intent.
On Thursday Mane agreed a new deal which will take him up to 2023, matching the length of contracts Firmino and Salah.
Klopp said not only does it underline their commitment but shows players at the club feel they it will be to their benefit to stay long-term and not look to jump ship for better opportunities.
"I'm really pleased, really happy about the fact he's signed this contract. It's really a big signing," said Klopp.
"If a player is in a very good moment in his career and you can extend the contract, it's more than just a signing, it's a statement. I'm happy about that.
"It shows a bit of the change the club made in the last few years. A few years ago it constantly happened that players in a very good moment thought they had to leave the club to make the next step.
"Now our boys obviously think they can make the next step here. That's good."
While it was not intentional it was the perfect response to Egypt coach Javier Aguirre, who had suggested during the international break Salah would have to consider leaving Anfield should Liverpool not win a title in the next couple of years.
Klopp, however, had a cutting riposte when asked about those comments.
"I'll try to be nice, eh? I would say if he doesn't win a title in the next couple of years then he has to move to another club or country, for sure," he added.
"Obviously I don't agree with it, but it's a free world and he can say whatever he wants. I don't know why people say things like that. It's not that important."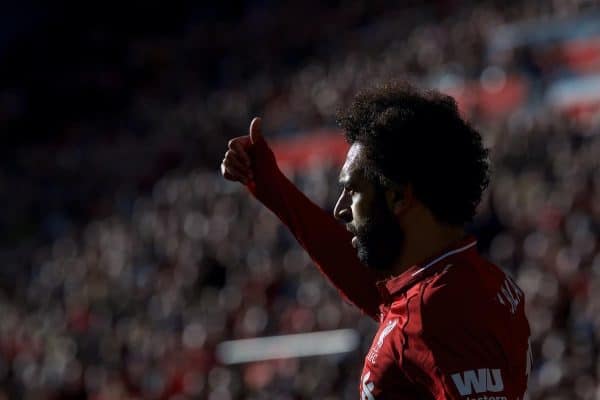 Off-field matters took precedence over the international break with Daniel Sturridge landing a Football Association misconduct charge for breaching betting rules.
The 29-year-old has stressed he "categorically has never gambled on football" and has requested more time to contest the charge having initially been given until Tuesday this week to respond.
Klopp said the striker's focus has not wavered and he remained in contention for the trip to Watford.
"You don't see any influence on Daniel in training, so that's good," said the manager, who has midfielder Jordan Henderson back after injury but will be without Adam Lallana, who has sustained a minor knock.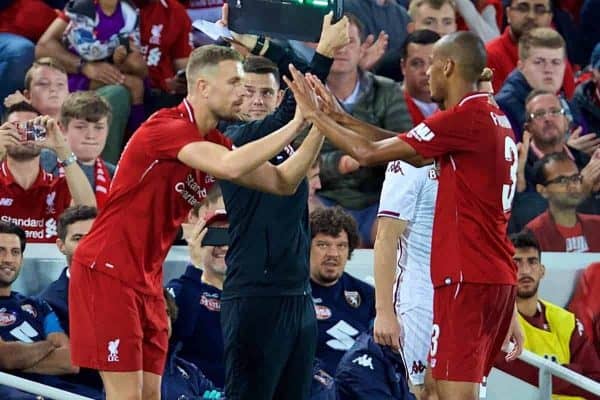 "I don't know, I cannot say actually, anything about the case. It is difficult to get information about it but in training he is completely normal: in good shape, looks sharp, looks focused, but of course it is something you do not want to be involved in.
"But from my point of view, and until someone tells me something different and as long as he trains well, he is 100 per cent in contention."