Liverpool proved another point with a 4-2 win over Burnley, with further signs to suggest there is more to come from Jurgen Klopp's side in the title race.
We got a little bit of everything at Anfield on Sunday. Snow, hail, rain, wind, sunshine. Four seasons in one day, on a perpetual rotation system.
Tinges and hints of our very anthem could be found everywhere, throughout both the conditions and the pattern of the game.
Walking through storms, being tossed and blown, hope in hearts and a vision of golden skies. We had the lot.
What a Way to Start a Game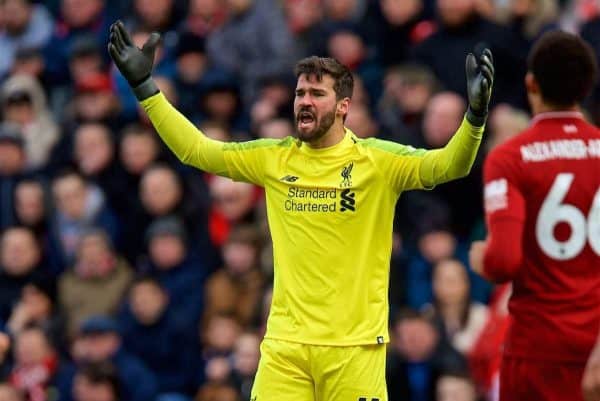 From an unnecessarily conceded corner, Ashley Westwood swung one in. Literally.
Impeded by James Tarkowski, Alisson went reassuringly ballistic when the opening goal was allowed to stand by the unsatisfactory officiating of Andre Marriner.
Good job the English footballing powers that be are actively agitating for a Liverpool Premier League title win, eh?
Mohamed Salah is going to take all his goal frustration out on somebody very, very soon. He is playing some very good football at the minute, without getting the individual prizes.
Luckily though, league titles are won by collectives, rather than individuals. Salah is a startlingly good individual, who just so happens to be a defiant team player.
As far as scoring is concerned, the breaks aren't currently falling Salah's way, but he is ensuring that they fall the way of his team-mates.
He was swift and selfless in providing Roberto Firmino with our equaliser, Gini Wijnaldum making a cameo contribution in the buildup.
Drama Lallana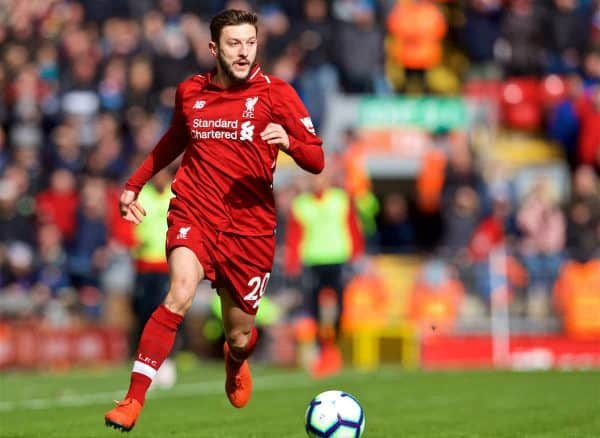 Adam Lallana was excellent.
This was the second game at Anfield in succession when a widespread sigh had been omitted prior to kickoff, when it comes to one of the midfielders Jurgen Klopp selected.
Against Watford it was James Milner; against Burnley it was Lallana.
A bit of a left-field selection, given the small number of starts he has made this season and the collection of other options Klopp had at his disposal for midfield, Lallana made a mockery of the pre-match mockery that greeted his name.
Check out his contribution to our second goal again. Yes, Lallana's block was beautifully instrumental, but what I love the most is his reaction to Sadio Mane finding the back of the net.
That Klopp-esque air punch is quite glorious.
Lallana suddenly becomes a serious alternative during the games to come.
Generous in their gifts Burnley might have been, yet Liverpool still had to be ruthless enough to take advantage of them.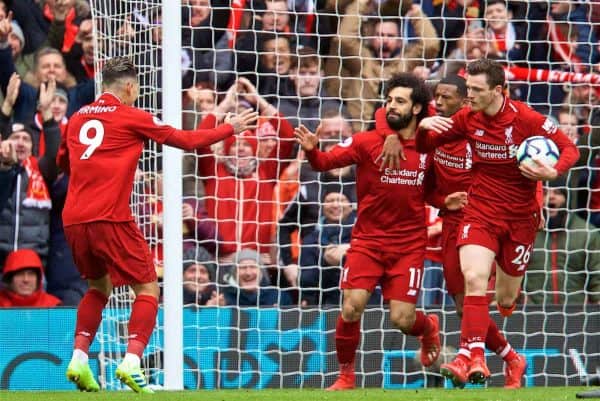 Salah again did this perfectly when supplying Firmino with his second goal of the game, after he seized up Tom Heaton's poor clearance.
Joe Hart will have been sat on the Burnley bench mulling over the levels of criticism he would have received in similar circumstances.
Having not exactly covered himself in glory and extending a shocker of a weekend for England international goalkeepers, Heaton did pull off a decent save from Salah at 3-1.
At some stage soon, Salah really is going to get a rebate on all these saves, near-misses and selfless setting up of his team-mates.
Not that Mane and Firmino are going to be too concerned if the current status quo remains in operation. Salah is making their jobs spectacularly easy at the minute.
A careless second Burnley goal conceded, any late nervousness was eased by Mane circumnavigating Heaton to make it 4-2.
Stubborn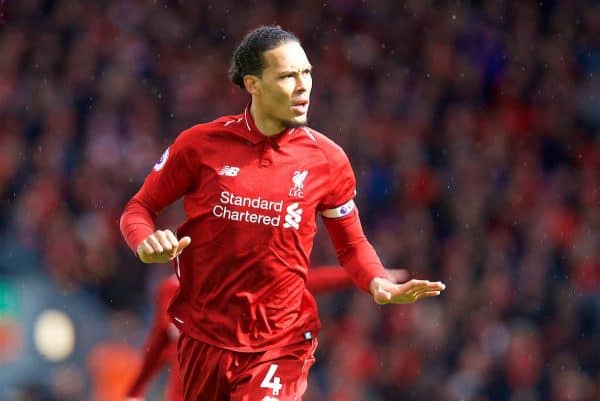 At four points behind going into this one, it was a huge afternoon at Anfield.
Barging our way past stubborn opposition to shrink the gap back to one point was always going to be a task that was hard fought for.
Throw in the manner of the opening goal and it means that Sunday's was a display of insistence and character. It is a display that means we can return to the top of the Premier League at Craven Cottage this coming Sunday.
Again however, we will have to earn the right to return to the top of the Premier League when we face Fulham.
They might be in a vulnerable, even a doomed-looking position, but with only eight games remaining we have now entered the twilight zone, a part of the season where common sense can randomly refuse to be adhered to.
A part of the season when expected results will be turned on their head.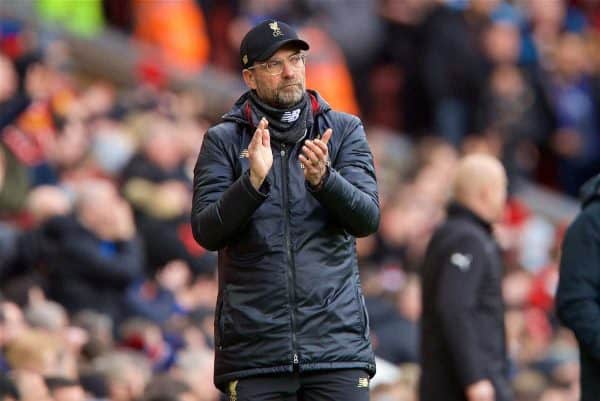 Every single game, from here until the final whistle is blown at home to Wolves in mid-May, will frighten you, antagonise you. You will feel the pits of despair and the type of highs money cannot buy.
Liverpool are currently on 73 points after 30 games. The last time we won the title, we did so with 79 points.
On the evening that Leicester clinched the 2015/16 Premier League title, they were sat on 77 points.
Of course, if we are to break the 29-year curse, it would have to be the hard way. It will be the party to end all parties when we get there though.
European Chores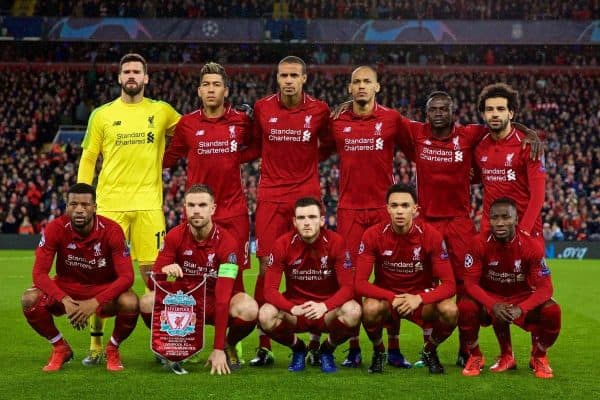 It almost feels like a chore to step out of this most hypnotic of races for the title, but that is what we now do.
We face Bayern Munich on Wednesday night, in the Champions League. A sideshow of sorts, as insane as that is to say.
Poor on our European travels this season, if we do go through I'm expecting us to sneak through on the away goals rule, or even on penalties.
Either way, it will be via a circuitous and convoluted route if we do progress to the quarter-finals.
You wouldn't expect anything less though. Would you?