Liverpool's success so far this season has ensured a much more comfortable position for next season's Champions League, and it could still get even better.
The Reds have already booked their place in the tournament for 2019/20, with second place guaranteed as Tottenham, Chelsea, Arsenal and Man United vie for third and fourth.
Jurgen Klopp and his side are still aiming for the title, of course, and Wednesday night brings the first leg of their Champions League semi-final at Barcelona.
And their place in that last-four tie has moved them up the UEFA club coefficient rankings, with the Liverpool Echo analysing how this should land the Reds an 'easier' group next season.
At the beginning of this term, despite reaching the final, Liverpool were ranked 22nd behind City, Arsenal, United, Chelsea and Tottenham, but now they have risen to 11th.
This means they will already be in Pot 2 for the group-stage draw, but triumph in either the Premier League or Champions League will lift them to Pot 1.
Pot 1 currently includes: Barcelona, Man City, Juventus, Bayern Munich, PSG, Zenit St Petersburg and the Champions League and Europa League winners.
Pot 2 currently includes: Real Madrid, Atletico Madrid, Porto, Liverpool, Borussia Dortmund, Chelsea, Napoli and Shakhtar Donetsk.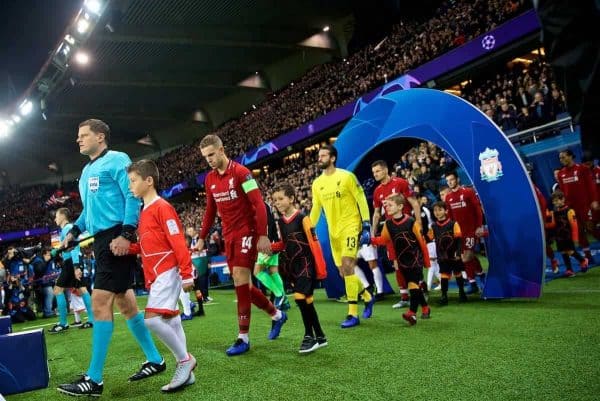 That means that Liverpool would therefore avoid most of Europe's top sides regardless of which pot we end up in, having played PSG, Napoli and Red Star this season.
This serves as a marker of the progress made under Klopp, who has restored the club to the status of European heavyweights.
Of course, this will be a measly consolation if we suffer defeat in both the league and Champions League this month and next, but for now it is a major positive.
The draw for next season's tournament will be held on August 29 in Monaco, with the group stage kicking off on September 17/18.