Jordan Henderson has had the most difficult job in the game, says Jurgen Klopp, who maintains his captain has a huge role to play for Liverpool.
The No. 14 has been in and out of the team this season, due to both minor injuries and more rotation throughout the midfield line this season.
Liverpool's last three fixtures have shown the stop-start nature of his campaign to an extent: he missed Fulham with an ankle knock, started but was subbed off against Spurs and then started on the bench at Southampton—but came on to great effect.
An assist for the vital Mo Salah goal, to put the Reds 2-1 up, was followed up by Henderson's own first strike of the season to seal the win.
That came after being brought on by the boss in a more advanced role, a forward-thinking No. 8 down the right channel, similar to where he used to operate before under Brendan Rodgers.
Klopp says he's well aware of his skipper's ability to impact on matches from that role—but, like with Gini Wijnaldum and others, he'll still be called upon to operate in multiple functions in future.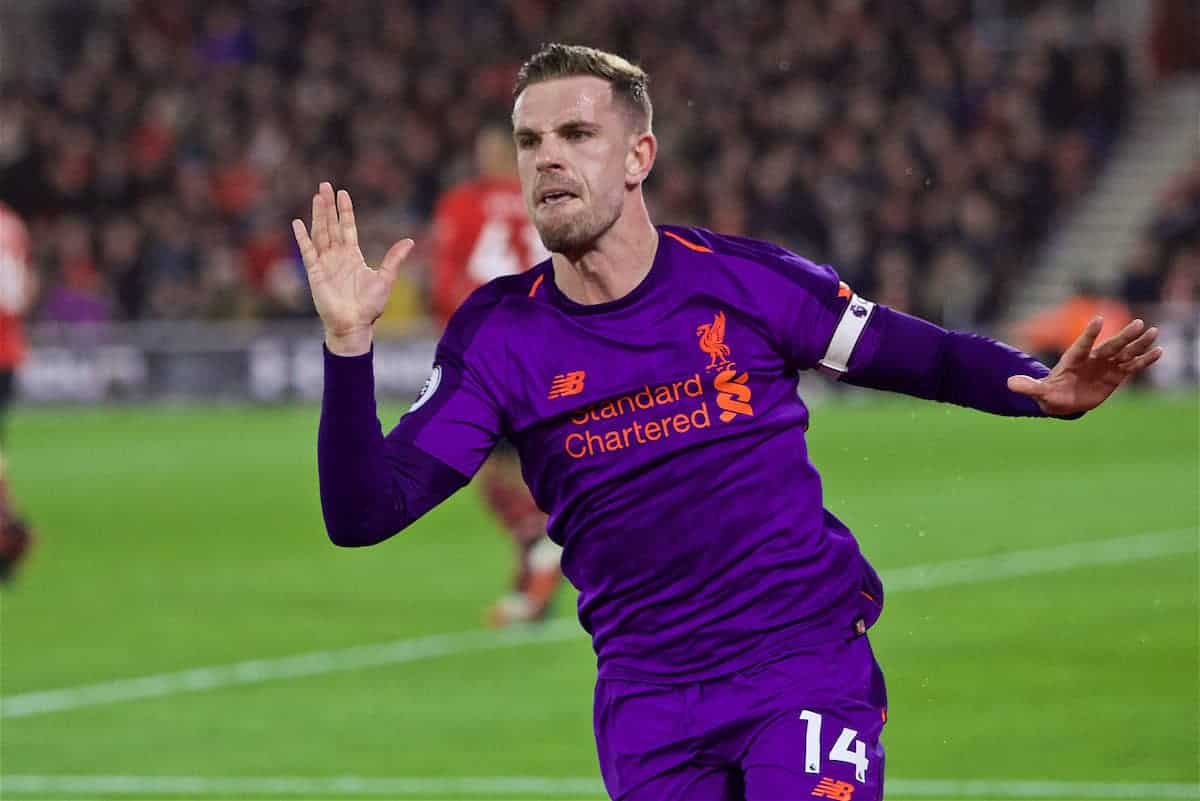 "I've seen him a lot like that. That's Jordan, that's him.

"When I came in and thought first about the team, Hendo was a box-to-box player. We made him a No.6 and that's good. I think it's helped him a lot to play in different positions.

"I told him already that that doesn't mean he will never play as a No.6 again. He thinks it makes sense, and that's absolutely true. We play different systems.

"Millie [James Milner] and Hendo were both really pumped up. It helped us a lot."
While the goal and the points he helped earn naturally go some way to lifting his standing once more, there's no doubting that Henderson is a divisive player—not just for Liverpool fans, but for England too.
Some appreciate his vocal nature, his work rate, the mix of technical abilities he has and the experience he brings; others yearn for a more adventurous passer from deep or a better goal return…something which could be levelled at most of the Reds' midfield, in fairness.
Klopp has no doubts about Henderson's quality or importance, though.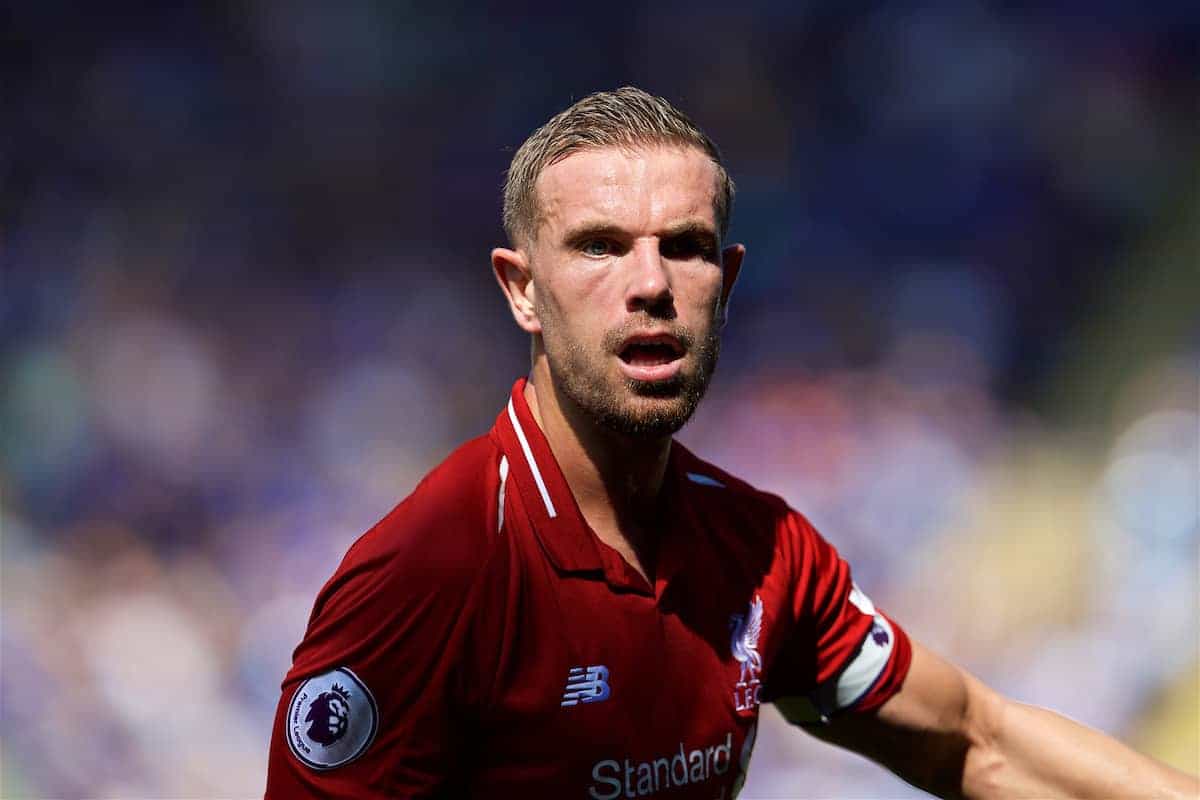 In fact, it should be noted that Henderson, but for small margins, could easily have been seen as one of Liverpool's more successful captains of the last 30 years—had he lifted the League Cup, Europa League and Champions League, rather than the Reds losing the final of each.
Klopp says the fact he succeeded Steven Gerrard is overlooked in some quarters, arguably the greatest player the club have ever had.
"Hendo, from my point of view, is a brilliant player. He's our skipper, he's a fantastic character. If I had to write a book about Hendo, it would be 500 pages.
"So I'm very positive.
"The most difficult job in the last 500 years of football was to replace Steven Gerrard. In the mind of the people it was like if it's not Stevie, then it's not good enough.
"And he has dealt with that outstandingly well so he can be really proud. Now we have to think of the future and he is a very important part of our team."
Should he lift the Reds' first-ever Premier League title this year, adding a long-awaited 19th league championship to the trophy cabinet, a few might well be changing their opinions on the captain—particularly if he contributes in the same way he did at Southampton.