Jurgen Klopp and his men have been dominating the back pages in the lead-up to the Champions League final; here is the best of what they've had to say.
With Liverpool's date in Madrid arriving tomorrow, the time for talking is almost up.
After bouncing back from heartbreak in Kyiv with a dramatic journey to their second successive European Cup final, Jurgen Klopp and his side have not been short of talking points.
From praising the growth across the team to being in awe of the Reds' fanbase, here's what those in the Liverpool camp have been saying in the buildup to Madrid.
The Reds shared their pride and admiration of the growth undertaken over the last year…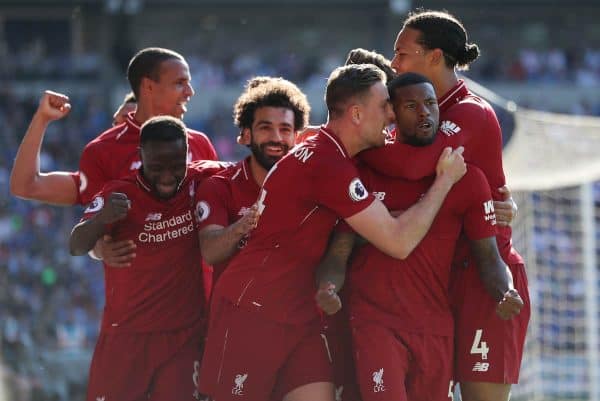 In his own brilliant words in the Players' Tribune, Andy Robertson spoke of his admiration for the work ethic of his Liverpool teammates:
"We are where we are because of our work ethic and our belief that pretty much anything is possible.

"Most players get to the top because they are so driven. The Liverpool team that I'm a part of has no shortage of players like that."
In an exclusive interview with the Liverpool Echo's James Pearce, Trent Alexander-Arnold couldn't overlook the growth undertaken "as a team":
"It's been an amazing experience to help this club reach another Champions League final. We've grown as a team and we've had some great nights along the way.
For Alex Oxlade-Chamberlain, qualification to the final this season ensures he, at the very least, has an opportunity to play an influential role after missing out last year.
And when talking to This Is Anfield, the midfielder was full of praise
for his teammates' efforts:
"What these boys have done to make back-to-back finals is exceptional.

"It's given me the chance to be in and around it and maybe feature at some point."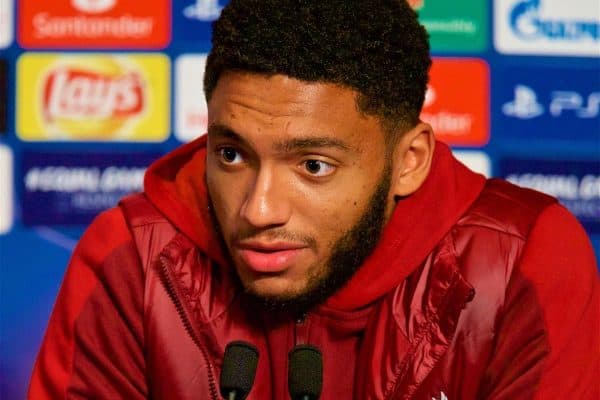 Joe Gomez meanwhile feels the "massive" progress made in the last year ensures the Reds head to Madrid as a "different team":
"I definitely think we go into this final in a different place. But I think this year speaks for itself and the growth in the team has been massive.

"[The manager] shows and emphasises the fact that we're a different team and we can't go into thinking that we're the same team.

"In that sense, we can take the confidence from that, but still have the desire to win one because we know what it means for this club and we want to get the sixth star."
The maturity and resolute mentality within the Liverpool set-up has grown in leaps and bounds over the course of the season, and Jurgen Klopp remains proud of his "mentality monsters":
"Quite a lot of times, I was really touched by what the boys did, scoring the goals we scored, fighting the fights we fought and all that stuff.

"It was special and of course you can't always do it like this. We have a lot of potential in the team and the boys mixed it up with an attitude I never saw before and that's just outstanding.

"And that's what I meant when I said they are 'mentality monsters'."
Anfield's historic night against Barcelona offered an opportunity for reflection…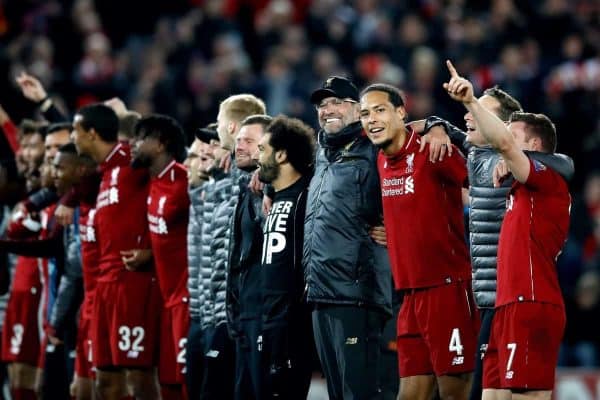 The night which catapulted Liverpool into the final remains at the forefront of the minds of everyone associated with the club, and Jordan Henderson offered an interesting insight into Klopp's "amazing" words pre-game:
"It was an amazing talk. I can remember him saying he would say it's an impossible task or challenge but because it's us then there's a chance.

"I can remember him starting with that and I think from that point, everybody sort of knew that we were capable of doing something special if we wanted to."
In an exclusive interview with the Guardian's Donald McRae, Virgil van Dijk admitted to still finding the occasion hard to describe:
"From the moment we arrived at the stadium you had the feeling it could be something special.

[…]

"It wasn't like we had luck. We totally deserved it because anyone would say a team 3-0 down against Barcelona is not going to do it.

"It was nuts. You can't really describe it. Hopefully, we can finish it off now and make an even bigger memory."
Oliver Holt's brilliant interview with James Milner for the Daily Mail saw the Yorkshiremen open up on his emotional response at the final whistle:
"That was driving us on [ending up with no silverware]. Then there's my age and the question of, 'how many more nights do you have like that'?

"There are a few games in your career you talk about and the hairs go up on the back of your neck. When we won the title against QPR with City was another.

"They don't come around very often those nights. We need to make sure we finish the job this time."
While Klopp compared Liverpool to being a "supermodel" during his superb interview with the Telegraph's Jamie Carragher:
"If I had watched the Barcelona game as a seven-year-old, I would remember it.

"Everyone in football knows it was so special and it is not something you will see often in your life. Liverpool have gone from being the not most attractive girl in the village to a supermodel.

"That is why I am happy for the people. They see where their club is and think, 'Look at that. Look at that red. That is Liverpool'. This is what we feel now."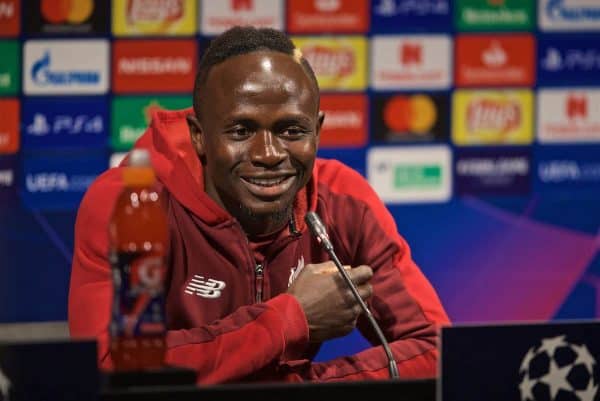 Sadio Mane, during an interview with Robbie Fowler, was particularly impressive with his explanation of how Liverpool managed to achieve the improbable—with the Reds labelled "sexy" by the forward and his brother!
"There's no place like it. This is what makes Liverpool so special, because since I came here it is like, wow.

"The first time the boss called me, I said: 'Oh!' Because before, I have one brother in Senegal, he was saying even when I was still at Salzburg, 'I want to see you at Liverpool'.

"I still remember, he was always saying: "You don't know about Liverpool, it is a sexy club!' He was telling me all the time, 'in Europe, it is the only club, the sexy club…'

"He used to tell me that, and now, he's telling me, 'I told you, I told you'. And I never believed that I could play for Liverpool, and even now, I can't believe it."
And again in his own words Robertson shared his awe of the hard work of all his Liverpool teammates as it made a night like Barcelona possible:
"That's the reason we were able to come back from 3–0 down against a great Barcelona team.

"We didn't wait for fate to play its hand and hope that it would go in our favour, we forced fate to go our way and not even Lionel Messi, the best player I have ever set eyes on, could stop that."
Liverpool player's voice their intent to use the experiences from Kyiv to their advantage…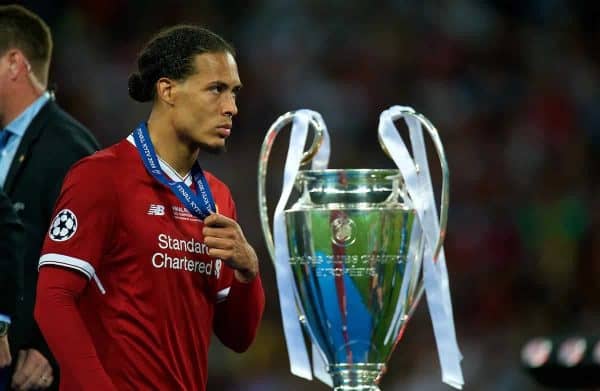 The Independent's Jonathan Liew spoke in-depth with Klopp, which included discussing his emotions in the immediate aftermath of Kyiv:
"I actually decided that night that it would not really… keep me. You saw the game. It happened like it happened, What can you do?

"Yes, disappointment, being sad, all that stuff. But when we arrived in England again, I was already over it.

[…]

"And I remembered standing in the queue for the flight in Kiev, all in tracksuits, heads down, waiting for the check-in, and I remembered: I want to come back.

"I want to do it again. I didn't think at that moment that we would have the chance immediately next year. But now we have. And that's cool."
On a similar note, Henderson recognised the fast-paced world of football does not afford the time to lament, only the opportunity to grow "as a team":
"I think that's the biggest thing in football: it moves forward so quickly that you can't dwell on things, no matter how good they are or how bad they are.

"We used that to be better and I think when you go through disappointments as a team that can help.

"I know that sounds a bit strange but when you go through bad times as a team it can help bring you closer together and going forward that can help you in certain games."
A sentiment echoed by Robertson as the night in Kyiv proved to be the perfect source of motivation:
"It was all about how we used the disappointment of getting beat in the final. Luckily we used it to our advantage. We used that as motivation."
After having his game in Ukraine end prematurely, Mohamed Salah is eager to use the lessons of the past to the Reds' advantage in Madrid:
"Of course this is our second final in a row. We lost the first, but everything feels better this time around and we have more experience than the last time."
The Liverpool faithful were duly lauded for their unwavering support…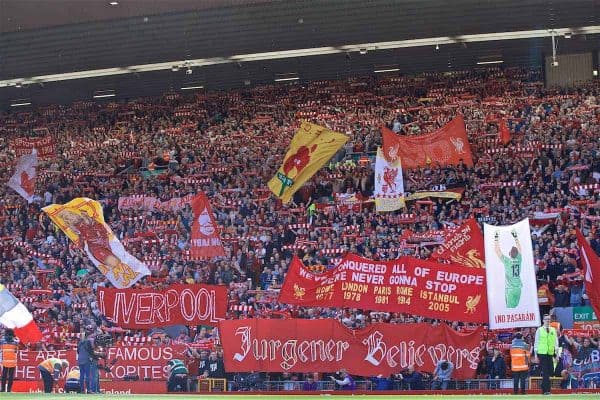 The Liverpool faithful have been instrumental to the Reds' road to Madrid, and when speaking to TIA, Van Dijk said he is expecting nothing other than a sea of red taking over the Spanish capital:
"I won't expect less [of the supporters making it feel like Anfield] to be fair, because they've been setting the standard so high and they have been everywhere.

"I think it's going to be an outstanding atmosphere [in Madrid] and the only thing we can do is work hard and hopefully get a good result to take with us to Liverpool."
The Champions League final offers another opportunity at silverware, one which Robertson feels "nobody deserves" more than the Liverpool supporters.
And if number six does make its way back to Anfield, "it won't be a fairy tale, it'll be because we deserve it":
"It feels good to have another crack at this final. Nobody deserves it more than our supporters, who have backed us through the good times and the heartbreak.

"The thing that matters most is that our fate is in our hands. We know that.

"And if there's one thing I can guarantee about this team, about this group of players, it's that we will stop at nothing to try to make our supporters' dream come true.

"If that does happen, it won't be a fairy tale. It'll be because we deserve it."
Finally, for the skipper it's "important" that Liverpool "give everything" at the Wanda Metropolitano in honour of the supporters:
"This season they've given us a real push and helped us keep going, keep fighting throughout every game home and away.

"Of course we've got to try and give them something back.

"They've spent a lot of money travelling to come and watch us in Europe, in away games and in home games, so for us it's important that we give everything to give something back to them – that's our aim."
And the Reds spoke of their hopes of realising their dreams of lifting the European Cup…

After three weeks of preparations and talking the talk, it's "now all about delivering" for Alexander-Arnold in a game which could see Liverpool achieve all he's "ever dreamed of":
"There's a special bond between this group of players. Now it's all about delivering when we face Tottenham in Madrid on Saturday night.

"What would victory mean to me? It would be everything I've ever dreamed of, everything I've ever worked for.

"Come Saturday, I'll give everything for myself, for my family and for my city to bring that trophy home."
For Milner, it's a game that he hopes will finally result in a change at Melwood which he has longed for since arriving at the club:
"Since I've been at the club, I've been desperate to win something for Liverpool. That's what the club demands and expects.

"You walk into the training ground every day and you see the numbers under each trophy. I've been desperate to get someone in to change those."
The meaning of a potential victory extends far beyond a professional achievement for Robertson:
"It's not lost on any of us what this opportunity means. This has been an incredible season, full of so many ups and downs and emotional moments.

"But for me, it's also been a chance to take a step back and see the full picture.

"From being released by Celtic and sobbing over my curry, to making six quid a night grinding away in Scotland, to signing for Liverpool and putting on that red tracksuit, barely believing it."
For Henderson, however, Liverpool cannot overlook Tottenham and the threat they possess:
"They're a very good team, you don't get to the Champions League final if you're not a good team and the teams that they've knocked out in the competition have been top quality so we know they're a very, very good team.

"They've got a really good manager as well so they're a dangerous opponent."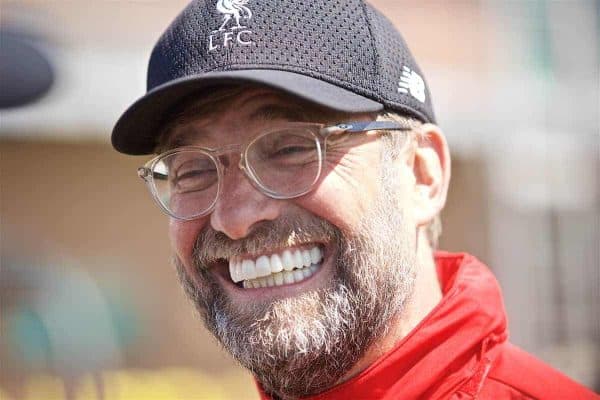 And finally, Klopp brilliantly opened up to Carragher about his 'plans' should Liverpool prevail in the Spanish capital:
"If we win I can promise that [I'll be in Liverpool city centre]. There will be no sleep planned.

"If there is something to celebrate I am pretty good at celebrating. That is what we are going for. That is what we want at the end of this season. It would be deserved, 100 per cent.

"But Tottenham will see it differently. This is normal.

"We are working for the moment we want. Three times we have been so close, three times we have had nothing. In the Olympics, you go home with the silver medal. We have nothing.

"Motivation will not be a problem."
Bring it home, Redmen!