Liverpool and Tottenham face the strange situation of three weeks without a game before the Champions League final on June 1.
The Premier League campaign closed on Sunday, but now the long wait until Madrid begins.
With 20 days between that final game against Wolves and the biggest game in European football, Jurgen Klopp has detailed how the Reds' squad will use their time.
It has been revealed that Klopp has, perhaps wisely, given players some extended time off this week, before a week-long training camp in Marbella next week.
The squad will head to southern Spain – where they enjoyed time ahead of last year's final against Real Madrid and earlier this year in February – next Monday, revealed reporter David Lynch.
Before then, the players will get some much-needed time off, with many players looking to be feeling the effects of their exploits against Barcelona and a long season.
Psychologically, a break should do the squad good also, with Andy Robertson admitting post-match on Sunday: "We need a couple of days to probably get over this and then it will be forgotten about because we can't dwell on it.
"We have the Champions League to play for. Everything else is forgotten about."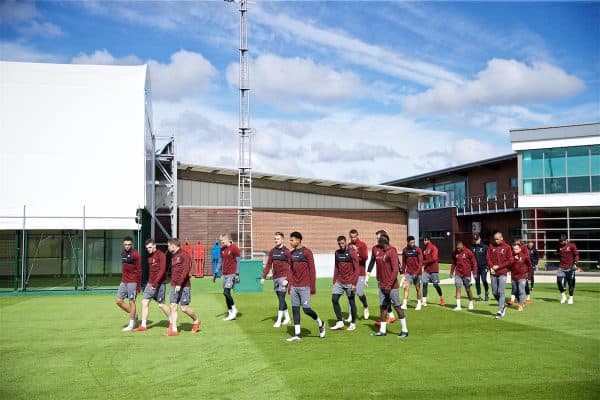 The squad were at Melwood on Monday and will be again on Tuesday, before taking the rest of the week off ahead of their training camp in Marbella. During that time off, players are allowed to go abroad but not on long-haul flights.
"The boys will have a couple of days off and then we have two proper weeks as a pre-season for the Champions League final," Klopp said.
After returning from Marbella, the squad will then have a series of media duties to attend to, including the UEFA Media Day, which will be at Anfield on Tuesday, 28 May. They'll then head out to Madrid on Thursday, 30 May ahead of the final.