As Liverpool prepare to host Wolves on what could be a memorable final day of the season, we take a look at how past campaigns have ended.
The Reds know that only victory will give them a chance of winning a first title in 29 years.
Man City require a win at Brighton to definitely clinch back-to-back titles, but is a tense, dramatic afternoon on the horizon?
Frankly, after the midweek Champions League action, anything feels possible.
We take a look at some of the Reds' best and worst final days of the Premier League season.
Good: Charlton Athletic 0-4 Liverpool (2000/01)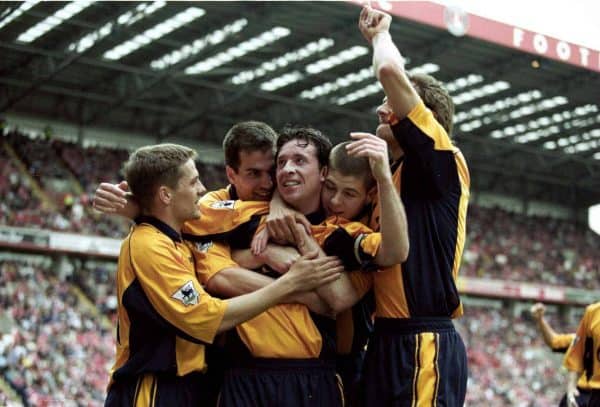 Goals: Fowler 55′ & 71′, Murphy 61′, Owen 80′
Gerard Houllier's side knew that victory would seal a place in the Champions League for the first time since the competition changed from the European Cup in 1992.
On a day that threatened to be awkward away to Charlton Athletic at The Valley, Liverpool showed nerves of steel on their way to an emphatic 4-0 win.
Robbie Fowler's delightful overhead kick was added to by goals from Danny Murphy, another from 'God' and a clinical Michael Owen finish.
Liverpool were finally back at Europe's top table.
Liverpool XI: Westerveld, Babbel, Hyypia, Carragher, Vignal, Barmby, McAllister, Gerrard, Berger, Owen, Fowler.
Good: Liverpool 5-0 Ipswich Town (2001/02)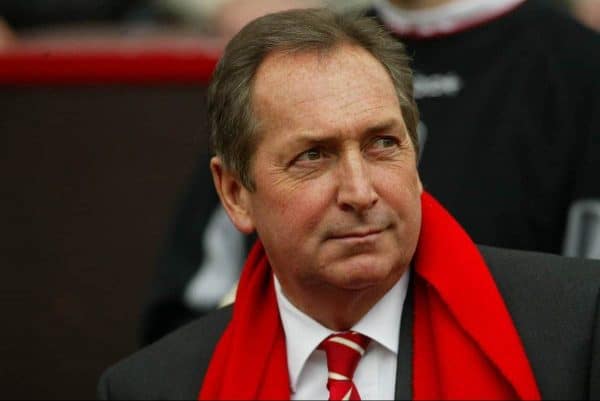 Goals: Riise 13′ & 35′, Owen 46′, Smicer 57′, Anelka 88′
Liverpool had never finished above Man United in the Premier League era going into the final day of 2001/02, but three points at home to Ipswich Town would change that.
The win was never in doubt as the Reds finished their campaign in style, inspired by a well-taken double by John Arne Riise.
Arsenal won the league, but it felt huge to beat United.
Twelve months later was an entirely different feeling, though…
Liverpool XI: Dudek, Xavier, Henchoz, Hyypia, Carragher, Murphy, Gerrard, Hamann, Riise, Heskey, Owen.
Bad: Chelsea 2-1 Liverpool (2002/03)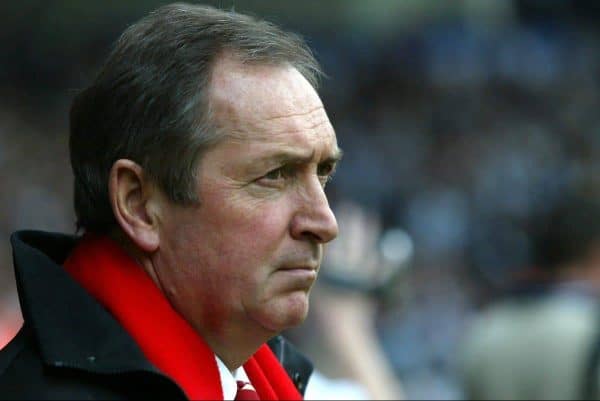 Goals: Hyypia 11′; Desailly 13′, Gronkjaer 26′
The 2002/03 season was a disappointing one at Anfield and ended in disappointing fashion at Stamford Bridge.
Liverpool headed to Chelsea knowing that avoiding defeat would secure Champions League qualification.
It was a disastrous afternoon, however, despite Sami Hyypia's opener, as Marcel Desailly and Jesper Gronkjaer turned the game on its head.
As the visitors' frustration boiled over, Steven Gerrard was sent-off late on, as an instantly forgettable campaign ended.
Roman Abramovich then bought Chelsea and the rest is history.
Liverpool XI: Dudek, Carragher, Hyypia, Traore, Riise, Diouf, Gerrard, Diao, Murphy, Baros, Owen.
Good: Liverpool 3-0 Middlesbrough (2016/17)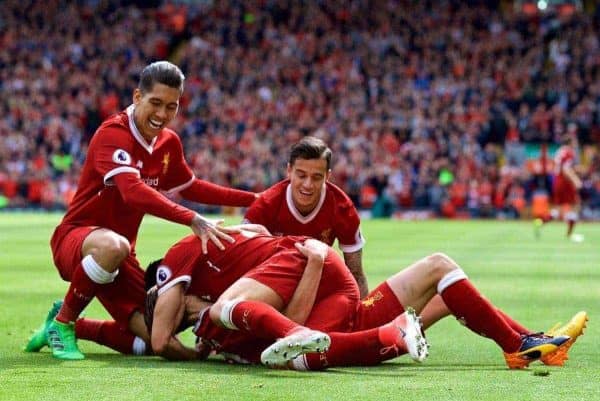 Goals: Wijnaldum 45′, Coutinho 51′, Lallana 56′
There may have been a horrible lack of title-winning opportunities on final days over the last 25 years, but top-four-clinching occasions have been rife.
That was the case two years ago, when Jurgen Klopp looked to end his first full season with a place in the Champions League.
Relegated Middlesbrough didn't put up much of a fight on Merseyside, thankfully, as Gini Wijnaldum's strike just before half-time eased the nerves.
Philippe Coutinho and Adam Lallana added further efforts after the break, as the foundations were laid for the unforgettable European run that followed in 2017/18.
Liverpool XI: Mignolet, Clyne, Matip, Lovren, Milner, Can, Wijnaldum, Coutinho, Lallana, Firmino, Sturridge.
(Very) Bad: Stoke City 6-1 Liverpool (2014/15)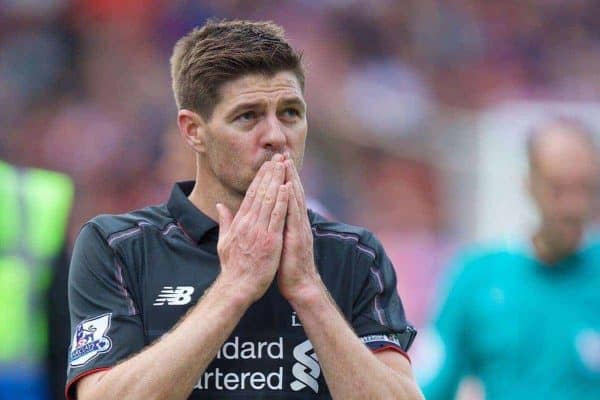 Goals: Gerrard 70′; Diouf 22′ & 26′, Walters 30′, Adam 41′, N'Zonzi 45′, Crouch 86′
There are unacceptable results and then there is Stoke City 6-1 Liverpool.
Brendan Rodgers' time as manager was becoming increasingly problematic, but at least Gerrard was expected to be given a decent send-off in his final game for the club.
Instead, the Reds were humiliated at the Britannia Stadium, and while Gerrard did score, it was scant consolation on a shocking day.
Rodgers should have been dismissed there and then, but was gone five months later and replaced by Klopp.
Liverpool XI: Mignolet, Can, Skrtel, Sakho, Moreno, Lucas, Allen, Henderson, Gerrard, Lallana, Coutinho.
Good: Liverpool 3-1 Tottenham (2008/09)

Goals: Torres 31′, Hutton OG 64′, Benayoun 81′; Keane 77′
Until this current season, 2008/09 was Liverpool's best since the Premier League's inception.
Rafa Benitez's side couldn't quite get over the title finish line ahead of United, but a 3-1 win at home to Tottenham on the final day was still significant.
It meant Liverpool secured a then-record points tally of 86 – only beaten by the current crop, who have a remarkable 94 with one match remaining.
Hyypia also said farewell after a decade at Anfield, with the Kop holding up a mosaic simply reading 'Sami', in a touching moment.
Liverpool XI: Reina, Carragher, Agger, Skrtel, Aurelio, Mascherano, Alonso, Kuyt, Gerrard, Benayoun, Torres.
Bad: Bradford 1-0 Liverpool (1999/00)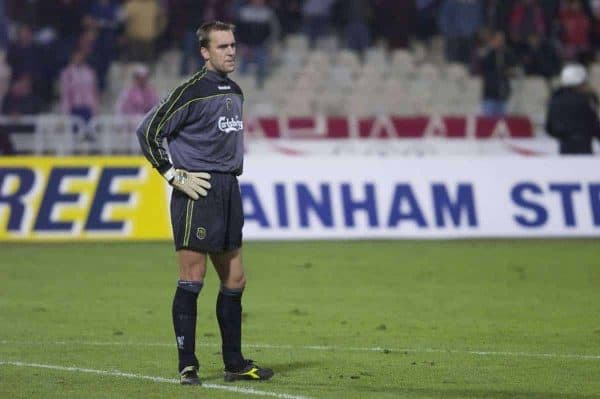 Goals: Wetherall 12′
A year before the aforementioned win over Charlton, the Reds blew their chance of playing in the Champions League for the first time.
They were a point behind Leeds United going into the last day, so a win at Bradford City would give them a good chance of finishing third (only three teams reached the Champions League back then).
Instead, Houllier's team limped to a 1-0 defeat, with David Wetherall's header keeping the Bantams in the top flight.
To make matter worse, Leeds could only draw at Upton Park, meaning victory would have been enough for Liverpool.
Liverpool XI: Westerveld, Carragher, Hyypia, Henchoz, Matteo, Redknapp, Berger, Hamann, Gerrard, Heskey, Owen.
Good: Liverpool 6-2 Tottenham (1992/93)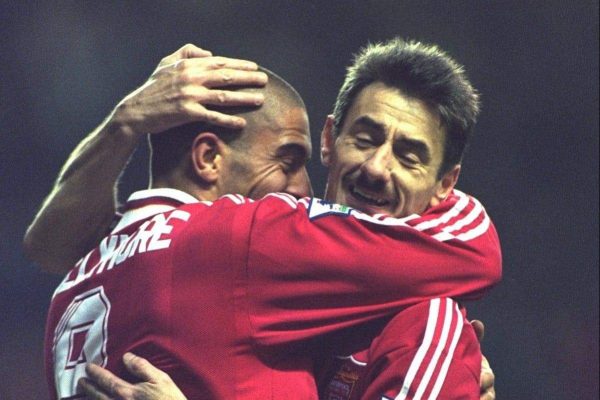 Goals: Rush 21′ & 85′, Harkness 47′, Walters pen 82′, Barnes 44′ & 88′; Sheringham 46′, Sedgley 77′
The first season of the Premier League will not be looked back at fondly by Reds supporters after finishing sixth, but it ended in style.
Liverpool put on a great spectacle at Anfield, annihilating Spurs 6-2 to give a reason for positivity moving forward.
Legendary duo Ian Rush and John Barnes bagged a brace and there were also goals from Steve Harkness and Mark Walters.
Liverpool XI: Grobbelaar, Jones, Wright, Harkness, Burrows, Nicol, Hutchison, Redknapp, Walters, Barnes, Rush.
Bad: Sheffield Wednesday 1-1 Liverpool (1996/97)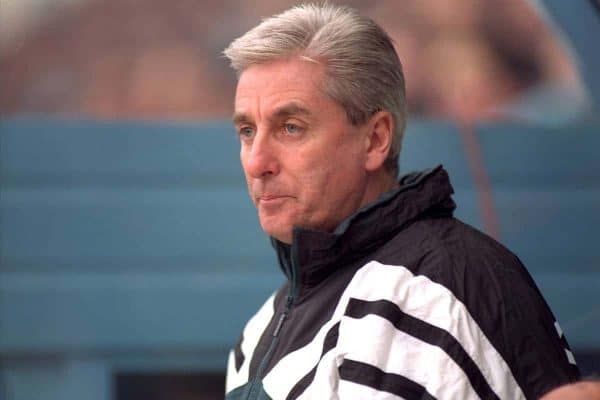 Goals: Redknapp 83; Donaldson 75′
Back in 1996/97, Roy Evans' aesthetically-pleasing outfit couldn't quite pip United to the title – wouldn't it be nice if they hadn't been around? – but they still had a great opportunity to finish second.
A trip to Hillsborough was disappointing, though, with only a 1-1 draw managed and fourth place eventually the best they could hope for.
In truth, Liverpool's 2-1 defeat at Wimbledon in their previous game knocked all the stuffing out of them, ending their dream for another season.
Liverpool XI: James, McAteer, Kvarme, Wright, Ruddock, Bjornebye, Redknapp, Thomas, McManaman, Collymore, Owen.
And one for good luck… Liverpool 2-1 Blackburn (1994/95)

Goals: Barnes 64′, Redknapp 90′; Shearer 20′
Never has a Reds victory been met with such horror for a short while.
Going into the last day of the 1994/95 campaign, Liverpool knew that they could inadvertently hand United the title by beating Blackburn Rovers.
Fortunately, while Evans' side did win 2-1, courtesy Jamie Redknapp's stoppage time free-kick, United could only draw 1-1 at West Ham.
Cue scenes of ecstasy inside Anfield at the final whistle, as the home supporters applauded their newly crowned opponents, as well as manager Kenny Dalglish, of course.
A similar result, with the other title rivals drawing away, would create history at Anfield on Sunday.
Liverpool XI: James, Babb, Scales, Harkness, Clough, Thomas, Barnes, Redknapp, Kennedy, McManaman, Fowler.