Liverpool have completed the most incredible, unbelievable and improbable comeback in the Champions League, smashing Barcelona 4-0 to reach the final.
Liverpool 4-0 Barcelona (4-3 agg)
UEFA Champions League Semi-Final, Second Leg, Anfield
May 7, 2019
Goals: Divock Origi 7′ 79′, Gini Wijnaldum 54′ 56′
---
Hope, Rekindled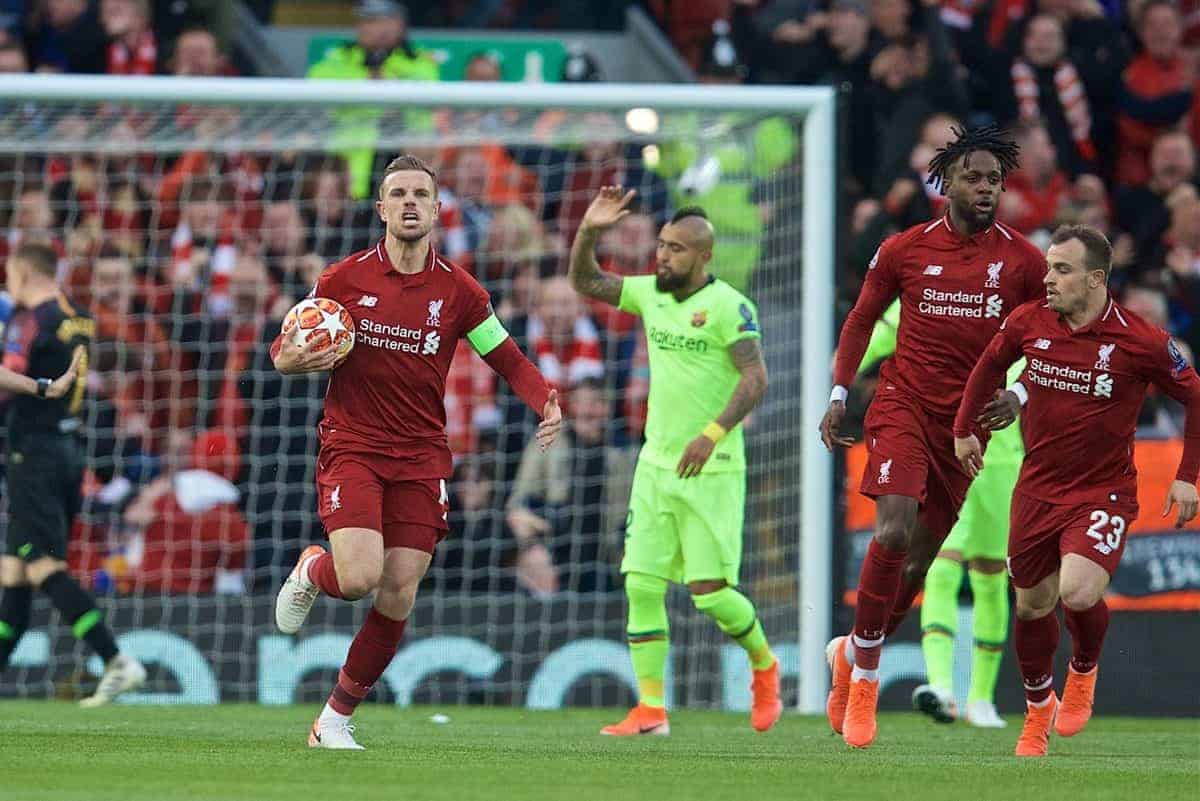 All we wanted was the chance to believe again, the opportunity to reignite that flame of hope beneath every Liverbird on the chest.
Seven minutes in, Divock Origi gave exactly that to tens of thousands inside the stadium and many more outside.
A fast press, quick runners in transition and getting a shot away: everything, in short, to perfectly sum up this Liverpool team's approach under Jurgen Klopp.
The names involved after Sadio Mane's initial intervention might not have been the usual or expected ones—Jordan Henderson breaking into the area, Origi following up his effort—but this was already a night when it was clear the squad, not the usual team, would play the biggest role.
And in one sense, the names don't matter, the backing does: the Anfield faithful have long gone down in folklore, but even so this was special.
This was a tidal wave of red which drowned out Barcelona support, Barcelona hope and Barcelona spirit.
The Liverpool supporters will always believe, will always back the team—but a single early goal here ignited the blaze which Klopp has kindled, and which this time would not be put out.
Sadio Mane, Liverpool's Own Messi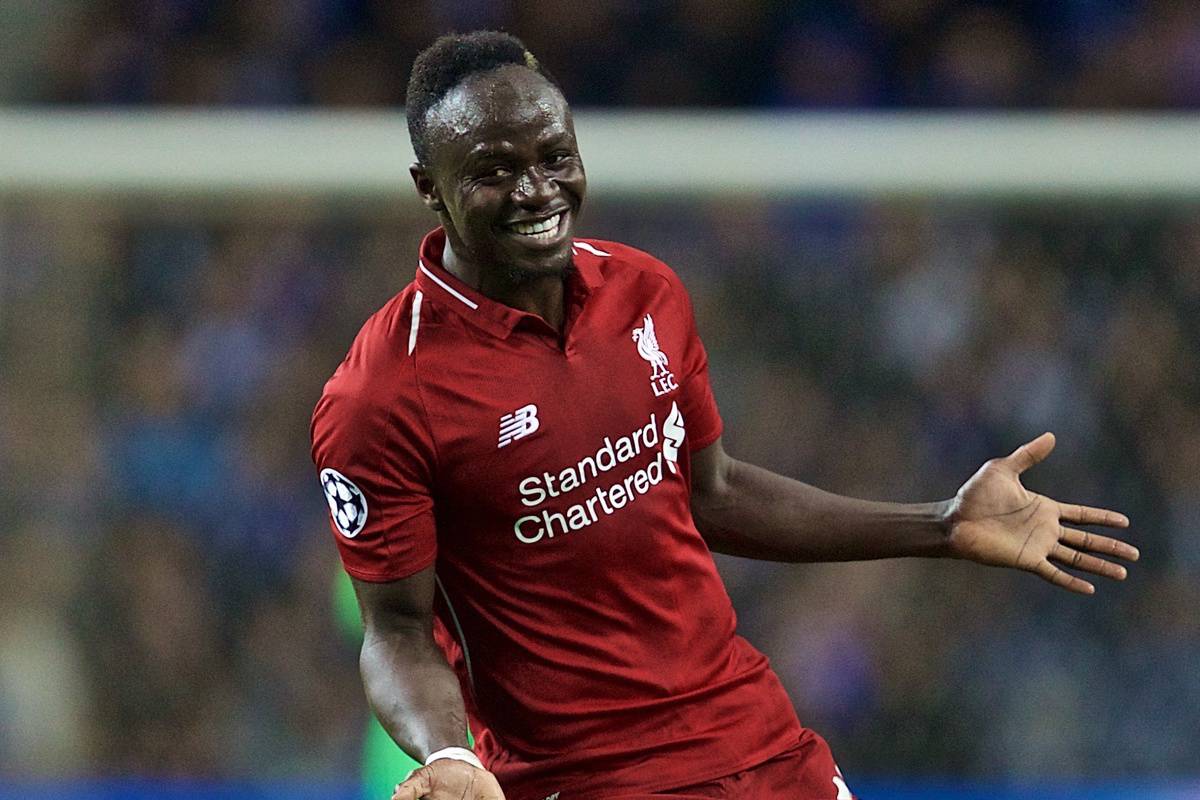 Last man standing out of the regular trio, but Mane carried the threat as if he had loaned Bobby Firmino's work rate, Mo Salah's dribbling intent and kept all of his own individual brilliance.
There was one No. 10 on the pitch as far as fearing defences went and he was celebrating at the end.
Lionel Messi picked a few gorgeous passes in the game, for sure. He was Barca's main man, but there was very little of the clustering panic around him by Red defenders as there was in the first leg.
Mane harassed, closed down, took on, schemed around and did everything else besides. Had he scored it might have been the most deserved goal of the season; as it was, Klopp owes him one almighty bear hug.
Full props to the Reds' biggest smiler, enormous in performance and in spirit.
GINI FUCKING WIJNALDUM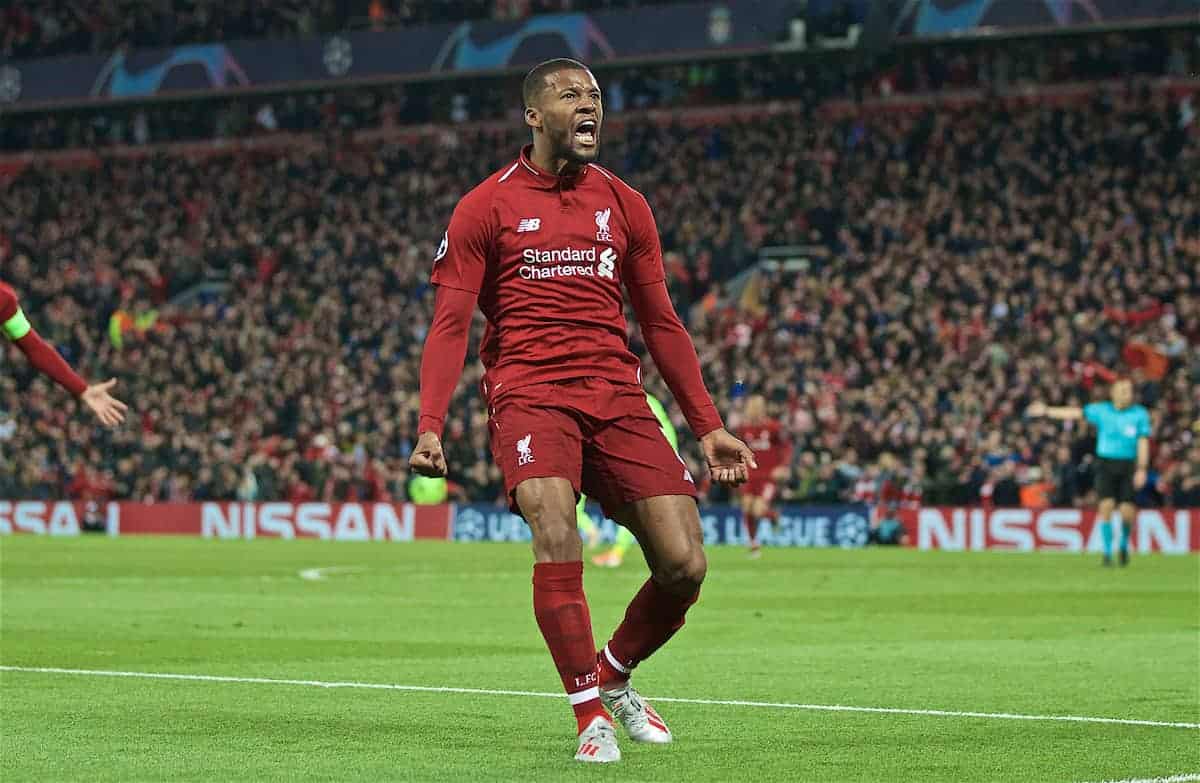 Pick your moment: his first, his second, that incredible exhibition of strength and skill to evade three Barcelona midfielders on the halfway line, or his tackle on the edge of the box in stoppage time.
Has a 45-minute appearance ever meant so much, offered so much, been needed so much?
Liverpool were exceptional in the first half, by and large, but Gini Wijnaldum came on at the break as an enforced change and made the Reds even better.
He was enormous. He was a force of nature, a brute, a bully, a brilliant bombardier.
Wijnaldum's performance was great in isolation, but measured in context—brought in from cold against a Barcelona midfield, needing to add steel and attacking threat and yet without compromising defensive duty—it was the very best he has had in red.
All season long he has been under-utilised in terms of his attacking prowess; here he was unleashed in all his fury and all his glory.
And the response, the reward, was immense.
Heroes, Inspiration for Songs, Men at Arms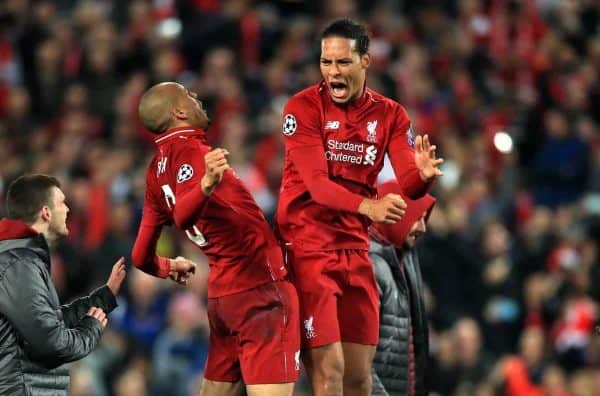 Alisson, saving from Suarez, saving from Messi. Fabinho, winning possession over and over, making countless tackles despite a yellow card obtained early on.
Trent Alexander-Arnold; the out-ball, the dogged and diligent tracker-back and stopper-of-crosses in chief. The delivery route of the most incredible, insane and glorious corner kick many a fan will have ever witnessed in their lives.
Joel Matip and his brilliant challenges, Milner filling in at left-back once again, Xherdan Shaqiri, run into the ground after barely playing in 2019 and a superb assist for the all-important third.
Every single one of those players contributed enormously to putting Barca off, turning them back, keeping them out.
And beating them down at the other end.
Klopp's subs, those players who were hurt and got back up, the players who gave the ball away or lost possession but went again, and again, and again.
Songs, memories, the perfect blend of atmosphere and belief and goals and timing and everything, everything about Liverpool. Every single red got what they deserved.
Every Possible Obstacle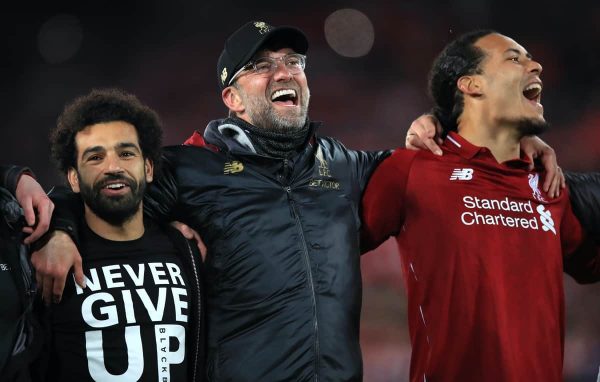 Seriously, if Klopp was to write a list of things he hoped to not see happen to his team on the night…
Everything went against Liverpool.
Main forward and tactical component injured, star goalscorer injured, potential goalscoring threats from midfield injured. Check, check, check.
Andy Robbo, a key outlet and delivery of ammunition, effectively off before the break. A referee who was determined to give talking points at half-time, as if the fixture needed any more of those.
Add in to all that the mental blow of another late Man City winner just 24 hours previous, effectively ending the Reds' Premier League hopes—oh, and the small matter of needing to overturn a 3-0 deficit.
And all of this, against Barcelona, Luis Suarez, Philippe Coutinho, Lionel Messi. On the counter-attack alone, those names tend to guarantee a goal.
Liverpool needed to be perfect in almost every regard, and, against all odds, were.
A trophy remains in Liverpool's own hands, there to seize as recompense for the very least they deserve this season.
Finish the job, with the same hunger, anger and ingenuity as was the case here at Anfield tonight.