Three Liverpool players are at the Africa Cup of Nations; a fourth has just played a big role in winning the Champions League final. The club's long association with the continent spans decades and is represented both on and off the pitch.
It's a common sight: a headline, a photo or a comparison pits Egyptian forward Mohamed Salah and Senegalese attacker Sadio Mane together.
Given they play on opposite sides of a fantastic and fearsome Liverpool attack, it's not a big surprise.
They are a huge part of this team under Jurgen Klopp, keys to both the chances of winning and the tactical approach, and they have legions of admirers both on Merseyside and in their home countries.
Now seen as two of the probable stars at the 2019 AFCON and two definite stars of elite-level European football, it's no surprise if there's an elevated level of interest in their club's exploits at present.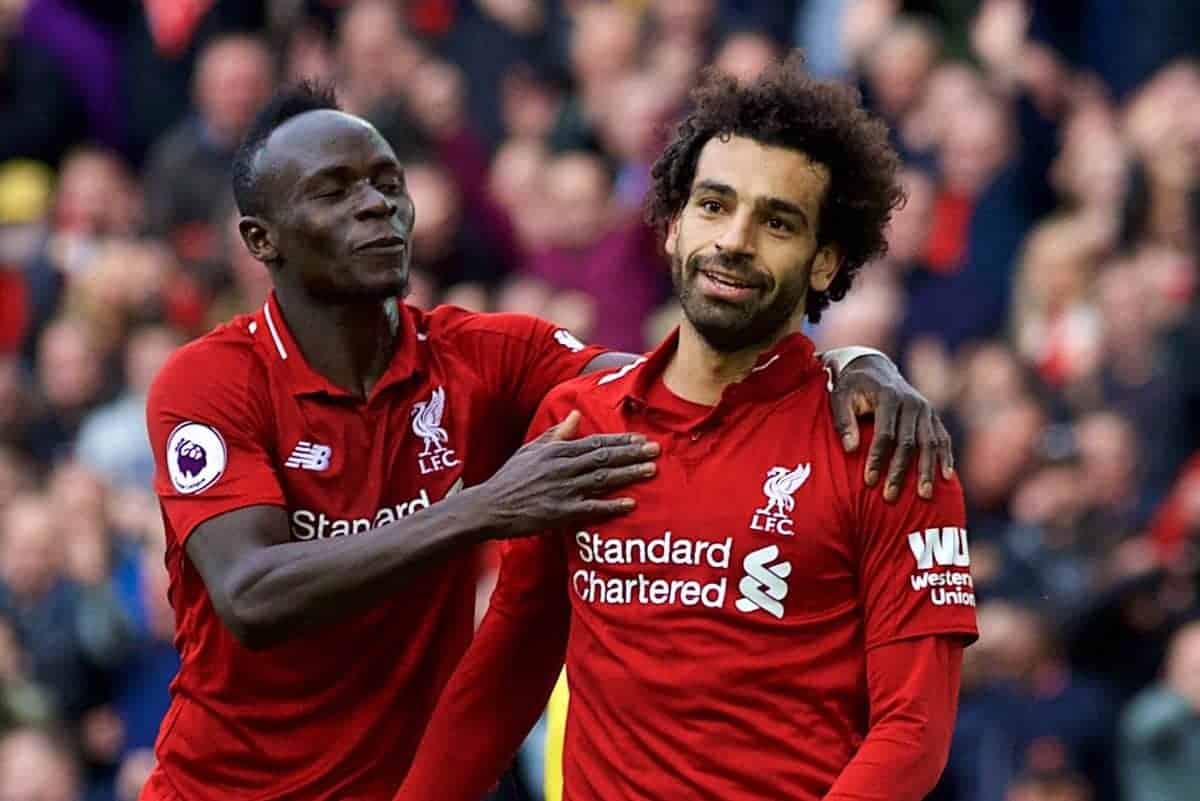 Liverpool's links with Africa go back far further than the current squad, though, and the current squad's links go deeper than just that duo.
Naby Keita is also at the AFCON with Guinea, while Joel Matip won 27 caps with Cameroon before opting to focus solely on his club career.
Then there's Joe Gomez, who has a Gambian father, and Divock Origi, who has a Kenyan father—also a footballer, in his time.
All are only following a well-trodden path before them, though, with several notable names in Liverpool's history also hailing from the continent.
Following in footsteps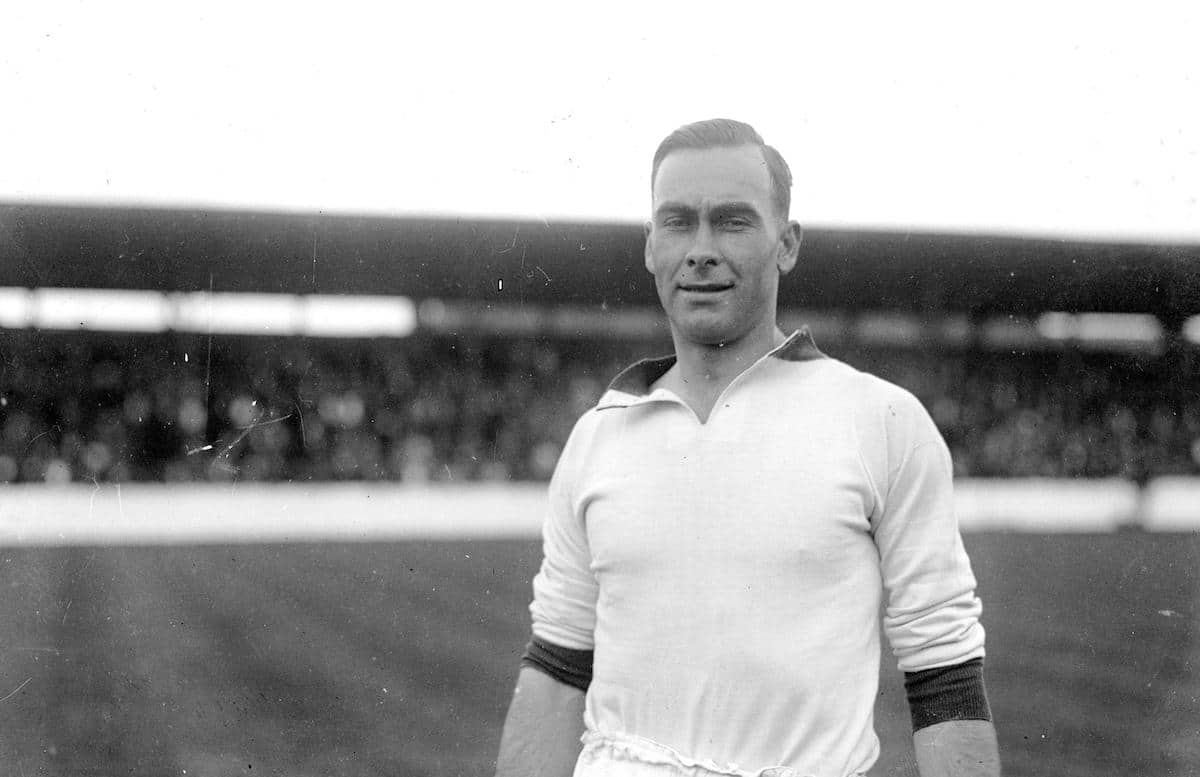 The first African player to ever feature for the Reds was Arthur Riley, who joined way back in 1925.
In fact, he was the first foreign player to represent Liverpool, and his story is as intriguing as his career.
Part of a touring South African team who played around the UK the year before he joined—beating Liverpool 5-2 in the process—Riley impressed in goal and was signed as cover for the great Elisha Scott.
Eventually, he usurped Scott and was first-choice for much of the 1930s, playing over 300 games for Liverpool in total.
Alongside Riley in that touring team and also signed soon afterward was one of the most notable names in Liverpool history: Gordon Hodgson (pictured above), the Reds' third-highest goalscorer of all time.
Yes, only Ian Rush and Roger Hunt plundered more than Hodgson wearing the Liverbird on their chest, and although Hodgson played three games for England he was also a South Africa international. 241 goals: more than Gerrard, Liddell, Fowler, Dalglish. 17 hat-tricks: more than anybody in a Liverpool shirt, ever.
After him came others, equally excellent, also playing a massive role in the team of the time.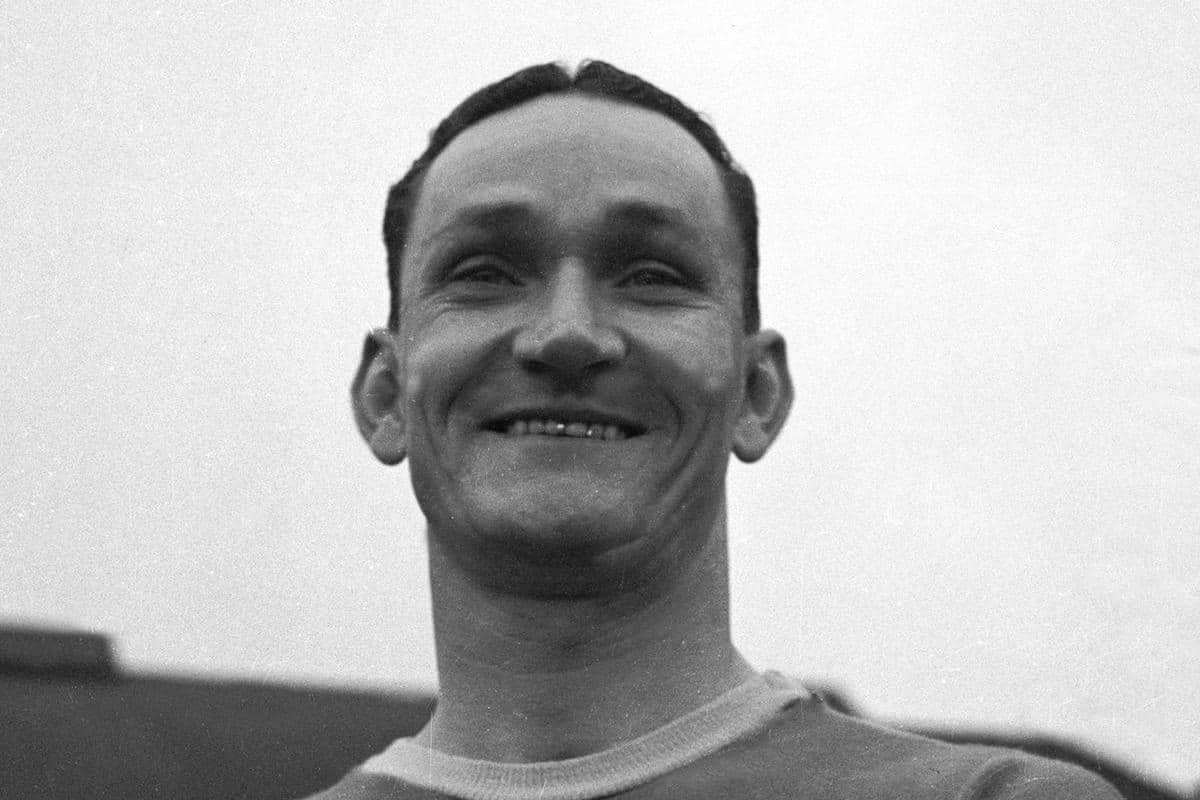 Berry Nieuwenhuys (above) was a 1930s winger who was, in fact, scouted on home soil by the aforementioned Arthur Riley's father; soon after he was playing for the Reds and scored in the Merseyside derby on just his second appearance. He went on to feature more than 250 times.
Then there was Craig Johnston; Australian parents, an England U21 international…but born in Johannesburg.
And perhaps the biggest, or most influential, African in Liverpool's player history: legendary goalkeeper Bruce Grobbelaar.
More than 650 games for Liverpool, six league titles, three FA Cups, three consecutive League Cups and the 1984 European Cup—Brucie was as iconic as they come.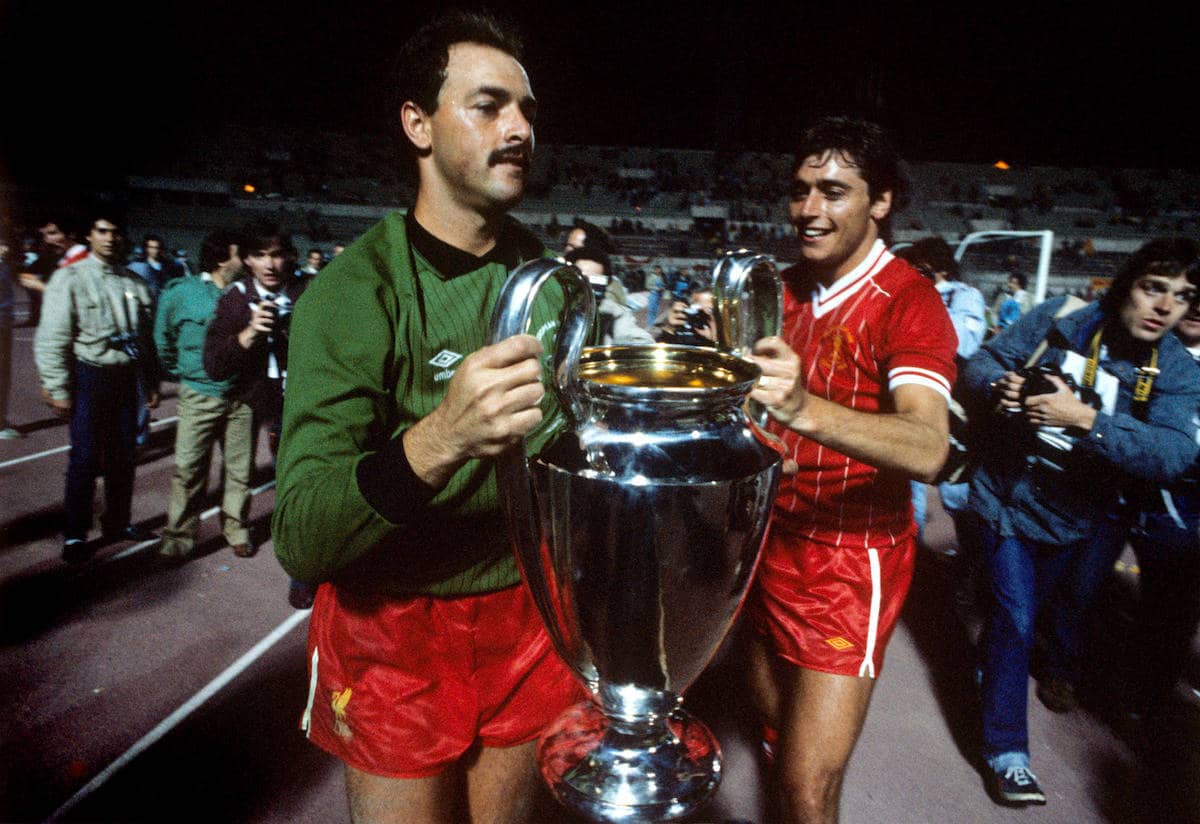 Whether he's remembered for his acrobatic reflex saves, his willingness to berate team-mates or opponents alike, his occasional on-pitch errors or his infamous 'spaghetti legs' performance in the penalty shoot-out of the '84 final.
If some players have stories, Grobbelaar has had a life worthy of a modern-day series on Netflix, such has been the variance—from National Service fighting in jungles in Rhodesia, to international action with Zimbabwe, to tackling a pitch invader, allegations of match-fixing and his harrowing account of the Hillsborough disaster.
Off-field impact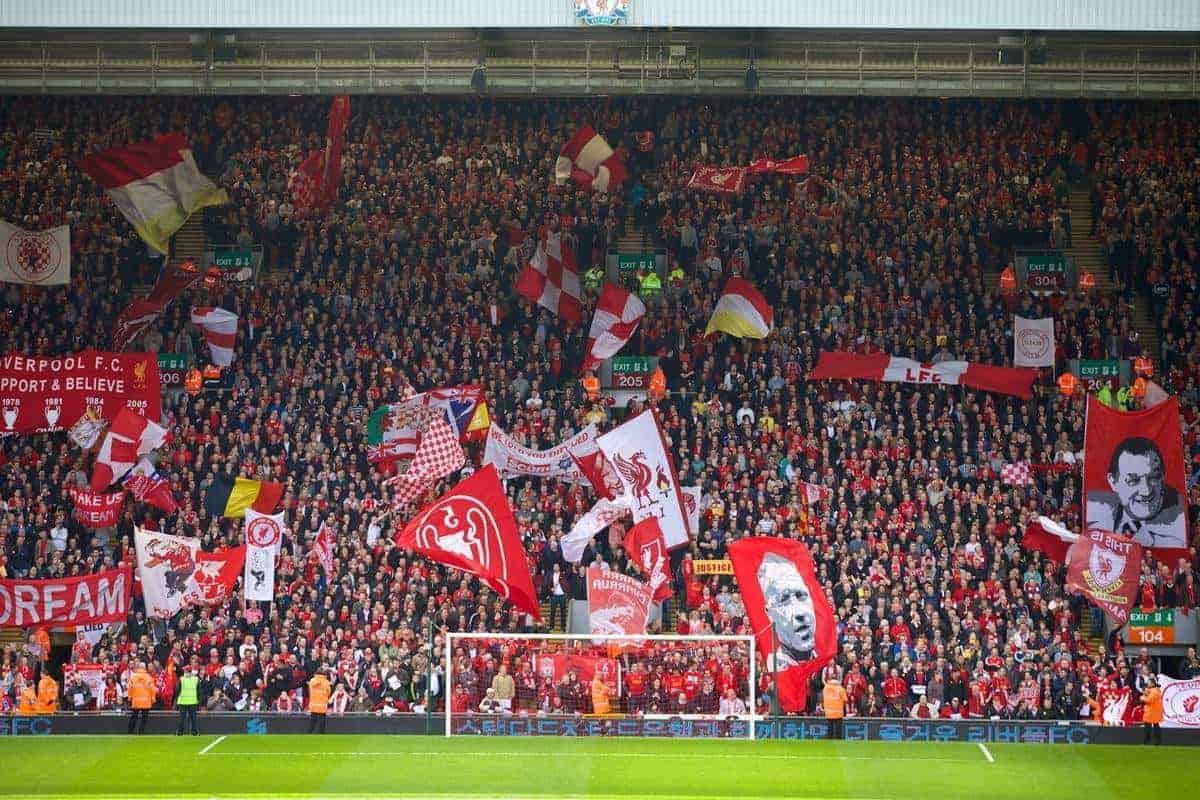 Of course, it's not just about the players; the following of this football club never is.
One of the most famous aspects of Liverpool FC isn't even a person: it's the Spion Kop, the majestic stand which has provided the backdrop for many a song, many a comeback, many a memorable celebration.
The Boer War in South Africa and a battle atop a hill named Spioenkop is where it all started, with a regiment of the British Army which hailed Lancashire, even from Liverpool itself.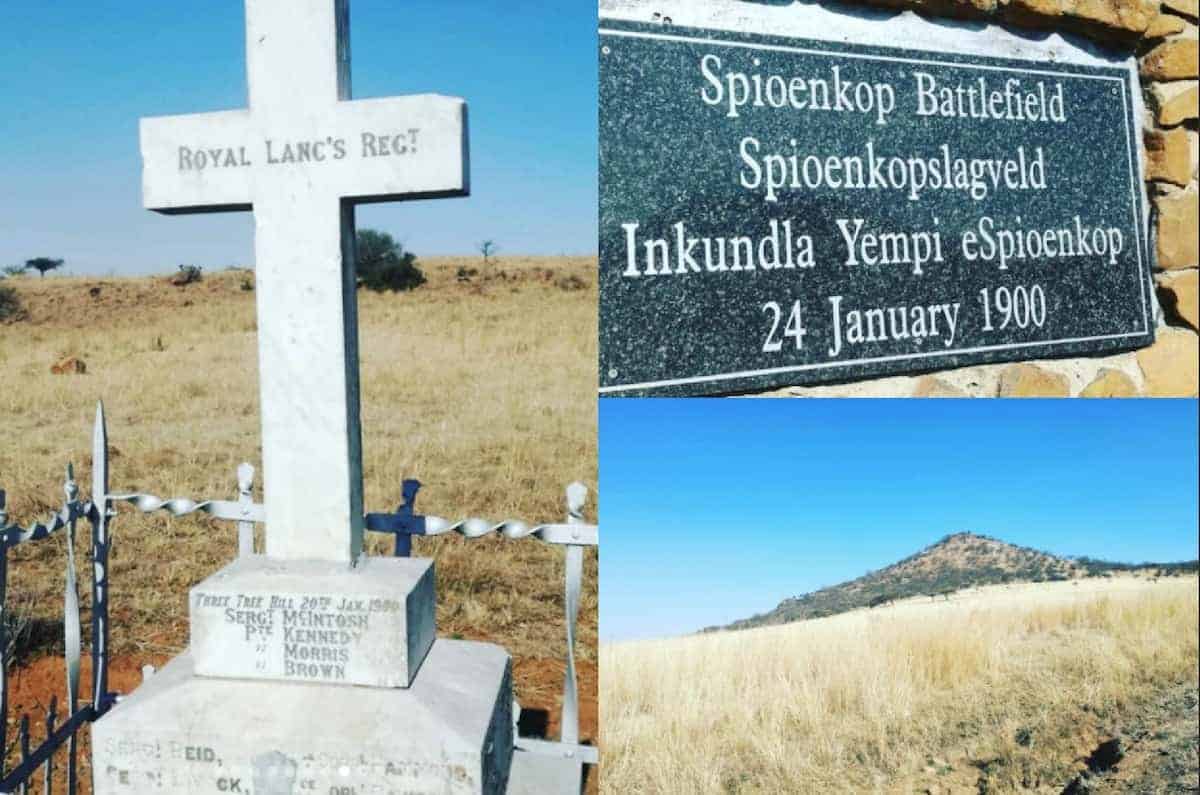 There are countless other occasions and memories, linking Liverpool with Africa, with Africans.
A trip to South Africa in 1994 saw the Reds squad meet Nelson Mandela, as well as playing Kaizer Chiefs and Cape Town Spurs.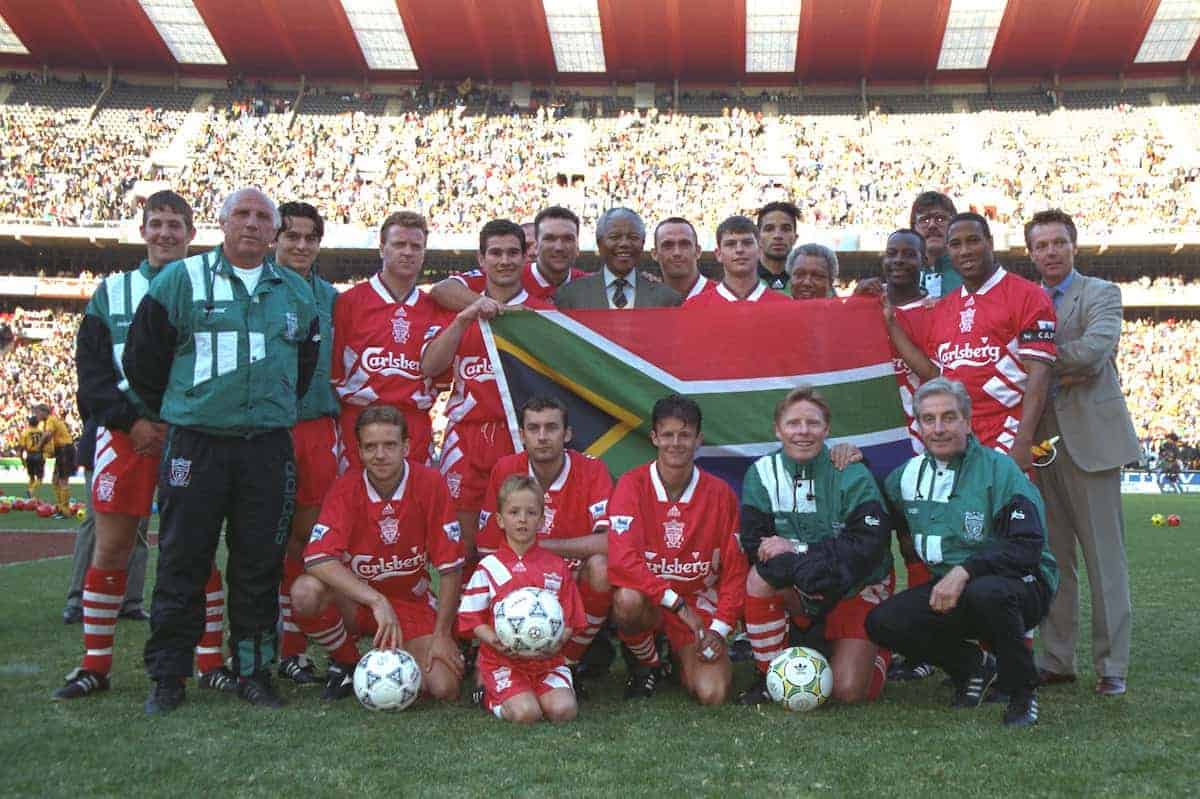 A quick check on the club website today reveals no fewer than 14 official supporters clubs, spanning from Dakar to Lagos, Rwanda to Seychelles, Uganda to Egypt.
The club is a global one, and so is the following, and it's no less passionate, meaningful or real for the supporters there than anywhere else—as the post-Champions League final celebrations attest to.
I love this. A group of African #LFC fans decided to make their own victory parade, driving a replica trophy from Tunisia to the tip of South Africa through 9 countries including Mali, Nigeria and Cameroon. pic.twitter.com/ZJmFODBzj2

— Nik Postinger (@nikpostinger) June 17, 2019
All over the world, fans gathered to rejoice in a sixth European Cup only earlier this month; the competition was based in Europe but these celebrations were seen in Kenya, Rwanda and Egypt, as well as all other points of the compass.
A GoingGlobal study revealed a big following of Liverpool in the north and east of continental Africa in particular, with Morocco, Algeria, Egypt and Ethiopia—and Senegal in the west—all ranking in the top 20 countries for Liverpool-supporting popularity.
It can't always be positive…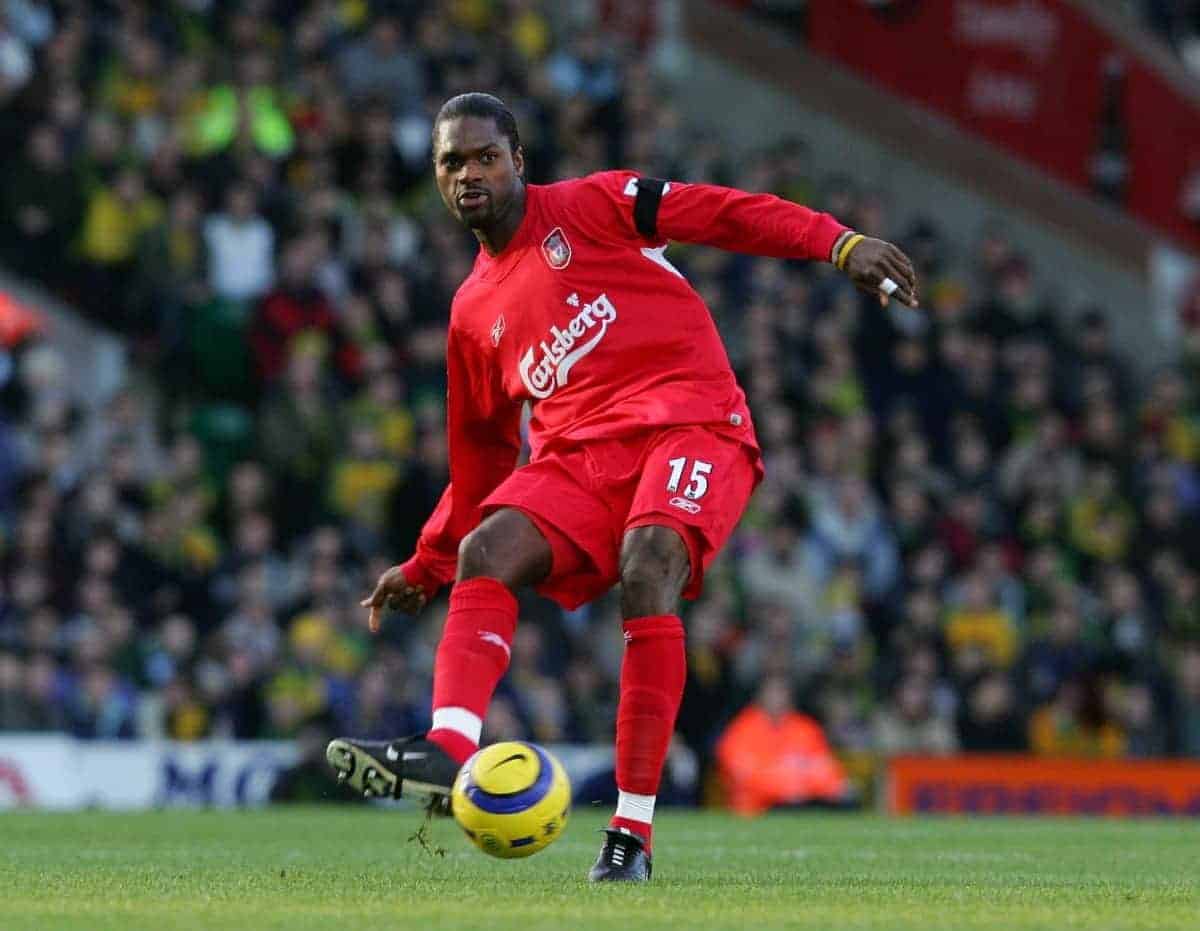 Of course, as is always the case throughout any aspect of a football club's lifespan…not everything goes to plan.
For a Grobbelaar or Salah, there remains the other side of the coin.
Gerard Houllier's attempts to add a touch of African elegance to his Liverpool team didn't go to plan, with Salif Diao sadly lacking in the required class, and El-Hadji Diouf lacking class in an altogether different, and more contemptible, sense.
Then there's the oft referred to striker whenever conversations of "worst signings" come about: Sean Dundee, a German B international, but another Liverpool player born in South Africa.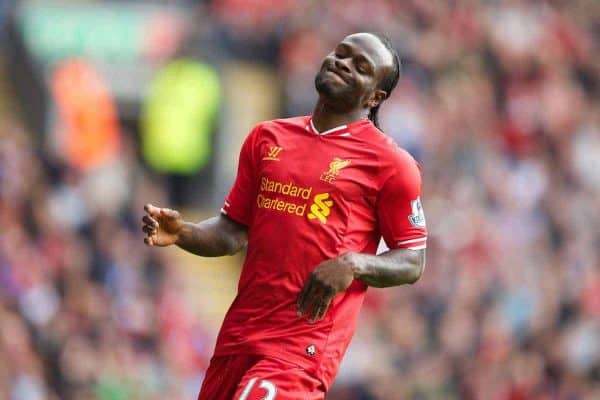 There are even examples of those who never pulled on a first-team shirt for Liverpool hailing from or being of African heritage: Godwin Antwi, a Ghanian-Spanish defender signed by Rafa Benitez and Carl Medjani, a French-Algerian who joined under Houllier.
Victor Moses (Nigeria), Oussama Assaidi, Nabil El-Zhar (both Morocco) and Rigobert Song (Cameroon) never really impressed at Anfield but all have played international football for African nations, while Mark Gonzalez was a Chile international but, like Grobbelaar and Dundee, was born in Durban.
Modern winners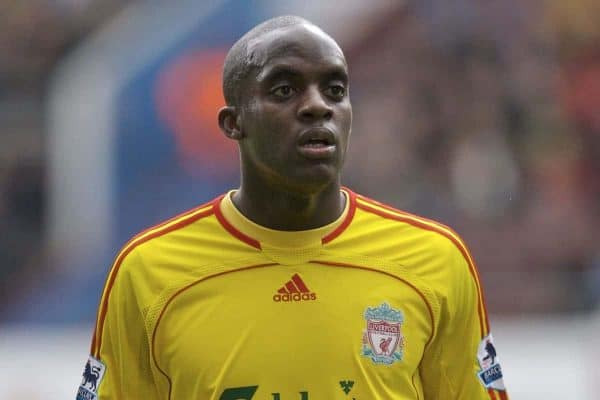 Still, for all those nearly-men and never-men who have trained and played at one time or another, it's indisputable that even in the modern, post-Bruce Grobbelaar (still the last title-winning goalkeeper for Liverpool, by the way) era, many African players have been important and impressive.
In a football world which is ever-more accessible all over the world, when clubs are attempting to connect with supporters and similarly leverage that support by attracting global sponsorships, it's also undeniable that having local heroes means lots more local attention.
Under Rafa, the Spanish population offered the Reds their support. When Luis Suarez and Seb Coates played, Uruguayans would follow Liverpool.
Now, with Keita, Salah, Matip and Mane, it's natural that Africans tune in with frequency, especially when they are fighting for the biggest of honours.
And beforehand came others: Kolo Toure, a short-term but influential Ivorian. Momo Sissoko, a Malian who was part of Liverpool's 'best midfield in the world,' at least according to the Kop's song. Titi Camara, a Guinean striker who won over Kopites with his skill and heart, particularly on the day he scored after his father had passed away.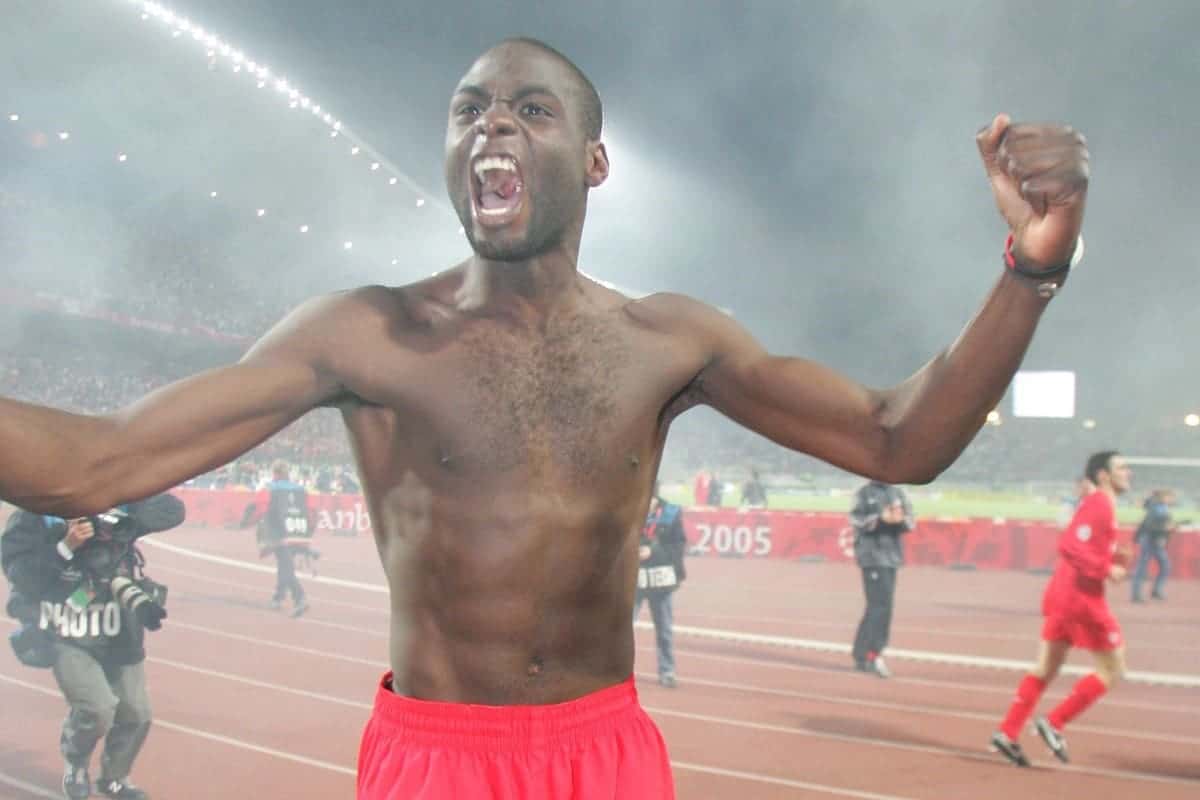 Finally, let us not forget, Djimi Traore; maligned and ridiculed at times, yet a European Cup winner in the end. French-born, but Malian at international level, and a left-back who played almost 150 times for the Reds and very much played his part in that 2005 success.
Salah and Co. have continued that run, making it three European Cup wins in a row where an African has been part of the successful Reds team.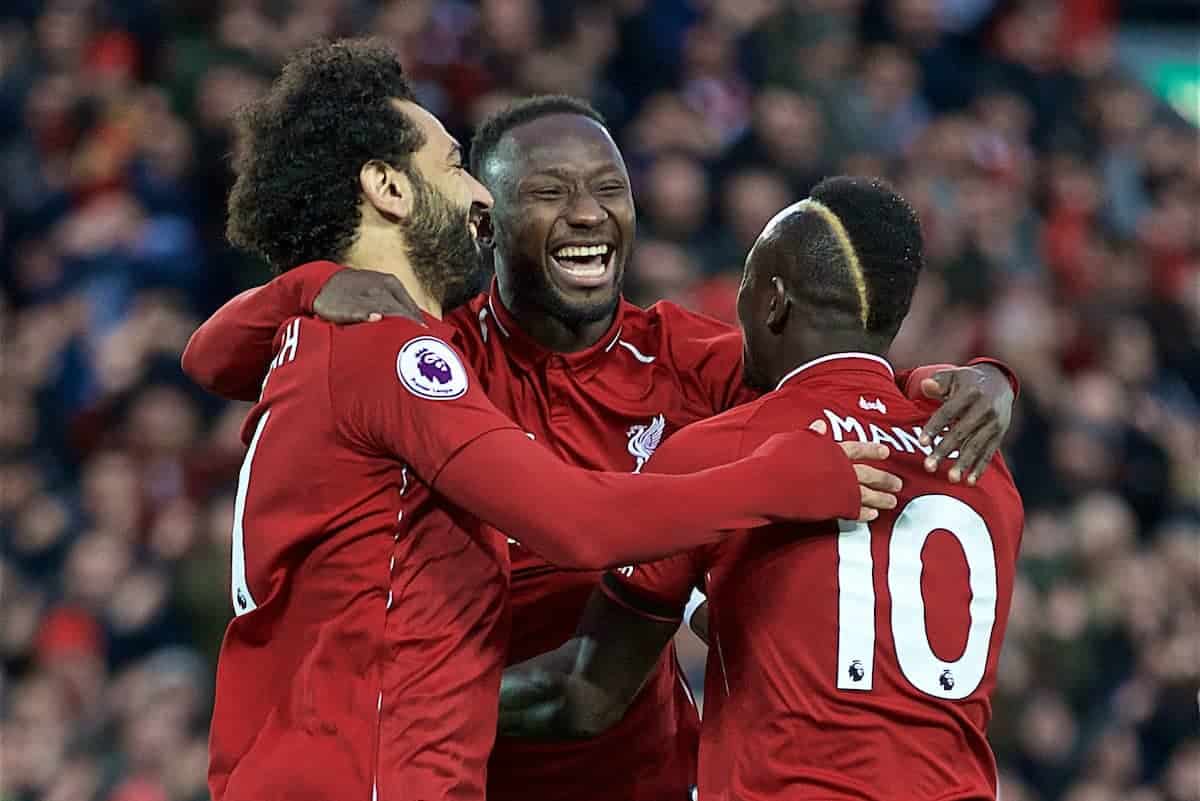 Each of Matip, Mane and Salah played this most recent final in Madrid; Keita was injured, but more than played his part earlier in the competition, most notably against Porto. Next season, all four will be key.
From the Kop to the cups, the association between Africa and Liverpool is long and varied and shows no signs of slowing down.