Jurgen Klopp has admitted that Liverpool must spend the same as their rivals in order to compete with them.
The Liverpool boss famously criticised the then-world record fee Man United paid for Paul Pogba (£89 million) back in 2016, saying that he "wanted to do it differently."
Klopp said: "Other clubs can go out and spend more money and collect top players.
"I want to do it differently. I would even do it differently if I could spend that money.
"I don't know exactly how much money we could spend because nobody has told me, 'No, you can't do this.'
"If I spend money, it is because I am trying to build a team, a real team. Barcelona did it. You can win championships, you can win titles, but there is a manner in which you want it."
However, the following summer saw the finances in football change dramatically, with the record transfer of Neymar to Paris St-Germain sparking a huge increase in transfer fees across Europe.
Klopp has since broken Liverpool's transfer record several times, with the £75 million arrival of Virgil van Dijk substantially eclipsing the Reds' previous highest outlay.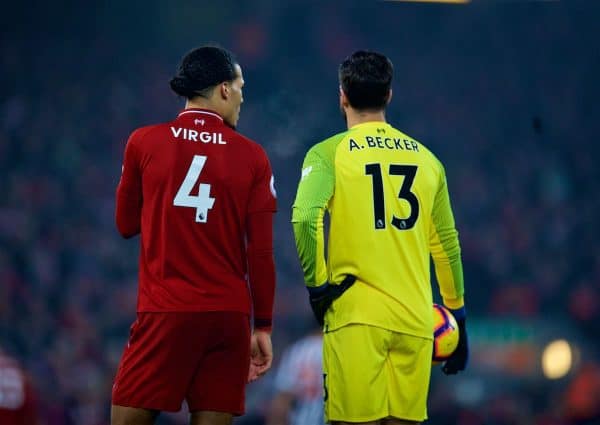 Since those words in 2016, the boss has acknowledged that in order to keep with the big spenders you must also spend big when required; just as he did with Alisson last summer.
Speaking to German broadcaster ZDF, Klopp explained his changing approach:
"Back when I was in Germany, Bayern had a 'bottomless pit of money', like £100 million.

"In today's market, that gets you one centre-back. So this bottomless pit of money is enough to buy one player in today's world and that doesn't even cover their wages!"

"The market has changed more than I expected, but I stand by what I said (in 2016).

"Maybe things were lost in translation but my point was: if we reach a point where football is solely about money and not football, then I'm leaving. And I still feel the same way about it.

"Liverpool is an ambitious club and if we didn't spend the same amount of money as others, we wouldn't be able to compete. Everybody's splashing the cash, so we have to do the same."
That last line on Liverpool needing to spend big to compete is interesting and most open for interpretation.
It has, though, resulted in some spurious headlines that "Klopp drops transfer hint Reds fans will be delighted with."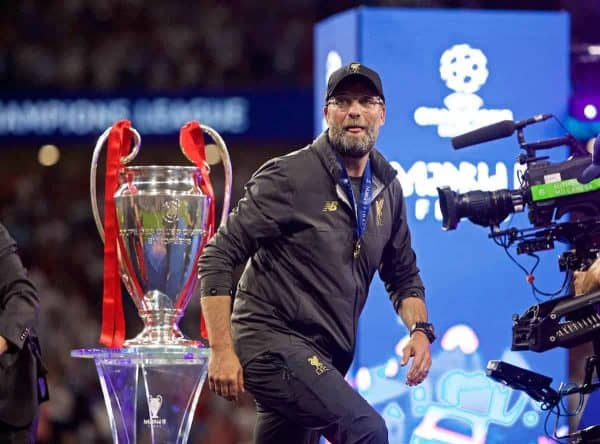 It seems unlikely that Klopp was talking about the current situation, but more historically in relation to his words in 2016 and the resulting spending that he and Liverpool made since.
However, after all recent reports have suggested that this will be a quiet summer of transfer activity at Anfield, Klopp's rationale does leave the door open on big cash being spent.
The boss will know that he has to compete with Man City, who are set to spend a club record fee by signing Atletico Madrid midfielder Rodri, plus Juventus right-back Joao Cancelo.
As pragmatic as Klopp is, he knows Liverpool must strengthen from a position of power—as European Champions—if the right player becomes available.
As reported by ESPN's Melissa Reddy this week: "Liverpool's idea is to be patient and responsible in the market, allowing them to react if game changers who fill a need become available."
Therefore, much like from 2016 to 2017, things could change.