Sheyi Ojo has joined Steven Gerrard's Rangers on a season-long loan from Liverpool, in a move that could vastly benefit both player and club.
Ojo is believed to have put pen to paper on a new long-term deal with the Reds before embarking on a campaign at Ibrox, becoming the third player to do so since Gerrard took over.
Ovie Ejaria and Ryan Kent headed to Glasgow for the Liverpool legend's first season as a manager, though they experienced wildly contrasting fortunes in Scotland.
This provides Ojo with a barometer of success north of the border, as while Ejaria started brightly he ultimately left mid-season amid worrying claims he was "unsettled" at Rangers, Kent enjoyed the best year of his career.
Kent scored six goals and tallied nine assists in 43 games in all competitions, starting 40 of those as he went on to win PFA Scotland's Young Player of the Year, and a place in their Team of the Year.
Rangers are still interested in bringing the 22-year-old back for a second loan spell, but Liverpool's price tag and the possibility of a permanent deal elsewhere could prohibit any negotiations.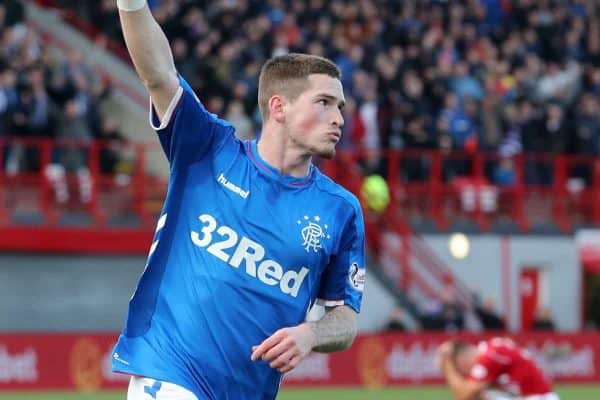 The situation regarding Kent is exactly why Ojo's switch to Ibrox should be considered a positive one for all parties this summer.
Firstly, it provides the winger with an opportunity to revive a flagging young career, which in many ways has paralleled his former academy team-mate.
Ojo's first loan move came at the start of 2015, joining Wigan for five months before switching to Wolves for the 2015/16 campaign—only to be recalled to Merseyside midway through.
Kent embarked on his maiden spell away from Liverpool in that same season, with Coventry City, but like Ojo was brought back during the January transfer window as Jurgen Klopp looked to bolster his wide options.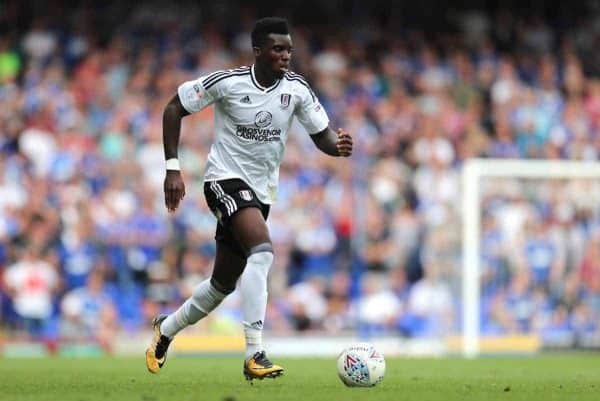 While Ojo stayed with the Reds for 2016/17, Kent cut his teeth with Barnsley; but in the following campaign both were back out on loan: the former with Fulham, the latter with Freiburg.
A tumultuous period in the Bundesliga for Kent reflected Ojo's difficult time at Stade de Reims last season, but unlike his fellow winger, the 21-year-old stayed in France for the campaign.
The experience of another culture, and with 15 outings in Ligue 1—including 90 minutes against Paris Saint-Germain in September—another style of play, will have aided his development, but this summer requires something of a reset.
Like Kent, the hope will be that Ojo can 'find himself' as a footballer at Rangers, and in particular under the guidance of Gerrard.
It is difficult to consider at this stage, with Kent valued at £12 million and Harry Wilson up to £25 million, but not long ago Ojo was the most promising young winger in Liverpool's academy ranks.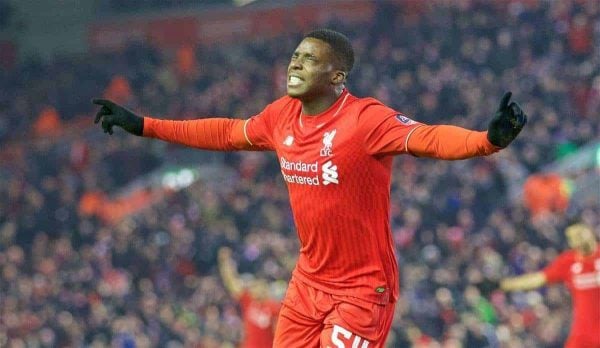 He made 13 appearances for Klopp in just under a year—11 more than Kent and Wilson have for the club combined—and appeared physically capable of establishing himself as a first-team option.
A direct, skilful winger, able to take on an opposition full-back and deliver crosses from out wide or cut inside to trouble the goalkeeper—as he did with a remarkable goal Exeter in the FA Cup—Ojo also seemed more well-rounded than Jordon Ibe.
During his brief spell in the senior side, he scored one and assisted four, averaging a direct goal contribution every 110.8 minutes.
But his exposure to first-team football, whether at Liverpool, Fulham or Reims, has seen him struggle to cement himself as a regular.
Instead, Ojo has largely remained on the periphery.
He was part of the Cottagers' Championship promotion season, but played just 168 minutes in the final four months.
And he contributed to Reims' best Ligue 1 finish in over 30 years, though only featuring for 59 league minutes in 2019.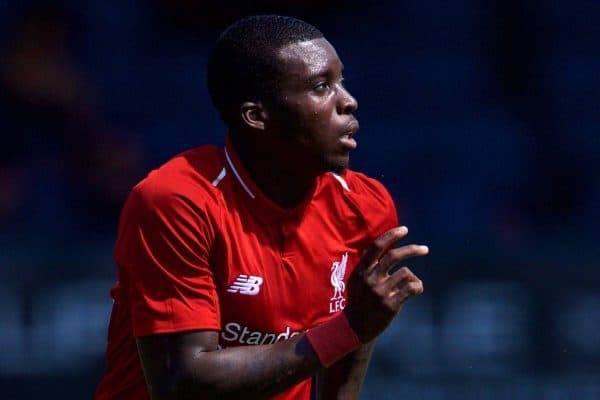 At Rangers, the winger has an opportunity to follow Kent's lead and finally make his mark as a senior professional, and in doing so he can vindicate Liverpool's loan policy.
It may be a cynical view, but at this stage it is likely that both the club's hierarchy and Ojo himself are of the same opinion that his long-term future does not lie at Anfield.
This does jar with reports that he will sign a new contract with Liverpool in a straightforward sense, but from a business perspective it is essential.
He did already agree a five-year deal prior to joining Reims, with this now custom for the Reds' loanees.
Like Kent, Ojo can boost both his value and reputation at Rangers, opening up avenues that would not be available to him this summer.
If he can catch the eye on a consistent basis in the Scottish Premiership, Ojo can earn a permanent move to a club willing to provide him the game time his talent deserves.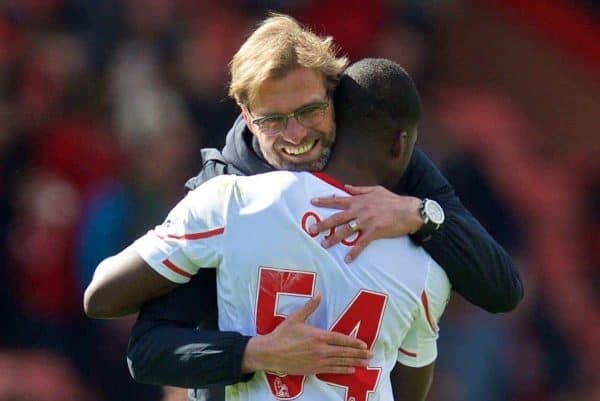 For Liverpool, a long-term contract behind their No. 54 will given them considerably more leeway in negotiations a year from now.
That is provided all goes well in Glasgow, and Ejaria's short-lived spell in Gerrard's squad serves as a cautionary tale—particularly if rumours of off-field turmoil are true.
But all being well, this should provide Ojo with his best odds yet at proving his worth away from Liverpool.