Three weeks on Friday the football season will start for real; three weeks on Thursday the transfer window will click shut. Steven Scragg is just enjoying the time until then.
Pre-season friendlies are all fine to be enjoyed in the sunshine, the Community Shield (the Charity Shield for those of us who still call Starburst, Opal Fruits, and still insist upon calling Snickers bars, Marathons) might be the first 'statement' game of the campaign, but none of it will be remembered this time next year.
What will be recalled is everything we did from August 9; what will be remembered is what trophies we did or didn't end the 2019/20 season with, or without. Transfer windows will be pointed at, in accusatory tones, if it is the latter.
Complaints and almost blind panic have erupted from the more reactionary members of our congregation, over the yet to be confirmed status that we will go into the new season without making a major splash signing.
Summer outings at Tranmere Rovers and Bradford City have been fun.
6-0 at Prenton Park, 3-1 at the Valley Parade, these aren't games that will set the tone for the season ahead, but they are games in which an unlikely or rising hero can ingratiate themselves.
The 'New Jorginho'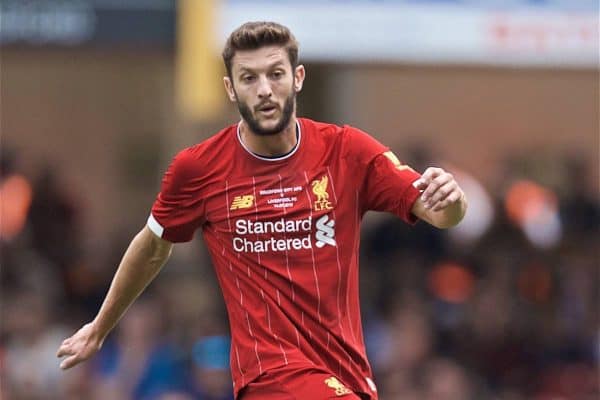 This is the part of the summer when it is OK to muse that Adam Lallana can nail the Jorginho role, this is the part of the summer where it is acceptable to consider Rhian Brewster can step into the void left by Daniel Sturridge.
It is fine to be impressed by Ki-Jana Hoever, and it is no crime to will Curtis Jones and Harry Wilson to take the half dozen steps they will be needing, if they are to succeed at Anfield in the long term.
Mid-July however, is a ludicrous time to be frustrated at Liverpool's laidback approach to the summer transfer window.
Mocking comments that it's 'OK' if we don't make a big name signing, because we have …… …….. – choose your own talented but fragile squad outlier here to prove an unnecessary point – lack class.
Some of the outbursts that have drifted past me on social media have been of the type I'd expect to see at around 4pm on August 8.
The sunshine is only just starting to kick in, the kids are still at school, I've not even been on holiday yet.
While pre-season has always been there, the encroachment of hyperbole has swept further into the summer with each passing Premier League-era year. 'Back in the day' they didn't even start printing the league tables until September.
Imagine Being Wound Up by Football Right Now?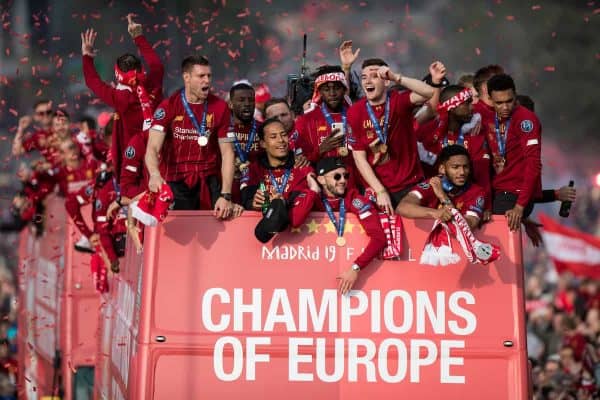 I'm still seeing people post images and footage of us beating Barcelona and winning that sixth European Cup, in Madrid. The hairs are still rising on the back of my neck with each and every one I see.
This is a summer to enjoy, to savour. It's not one for recriminations and angst. If a player becomes available that Jurgen Klopp wants, and the terms and conditions suit all parties involved, then Liverpool will swoop.
Signing players for the sake of it isn't where we're at anymore.
What we will have this coming season, will be the same heady concoctions of churn. We will have players we expect world-class football from, being out of sorts, just as Mohamed Salah was accused of last winter. We will have players who have been out of sorts rising to super-human levels.
Unexpected heroes will show themselves, just as Divock Origi did last time around, while any new signings will either underperform or slot in effortlessly, just as Naby Keita and Fabinho did respectively.
That unexpected hero for next season walks amongst this squad, and they don't even realise it yet. Somebody will immortalise themselves with a ball at their feet.
Anfield and Melwood are great places to be right now. Did you see the warmth of Klopp catching up with Gini Wijnaldum the other day?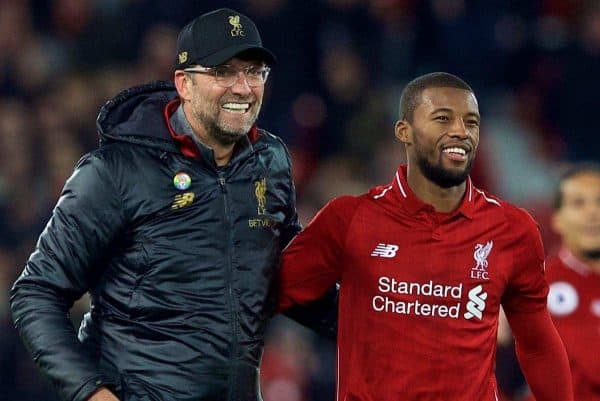 Imagine how good it would be to work in an environment that provokes such a pronounced feel-good factor? You'd never want to go home.
Brewster, Wilson, Jones, Hoever, Bobby Duncan, Ryan Kent and countless other potential wielding Liverpool players might never truly make it at Anfield, but this is their moment to suggest they can.
Just think, if this team were to be blessed with a golden generation of young, homegrown players? We'd dominate for an entire generation.
Place Your Trust
As for the inactivity when it comes to signing bigger names, place your trust in the man who made us champions of Europe yet again. He knows what he's doing.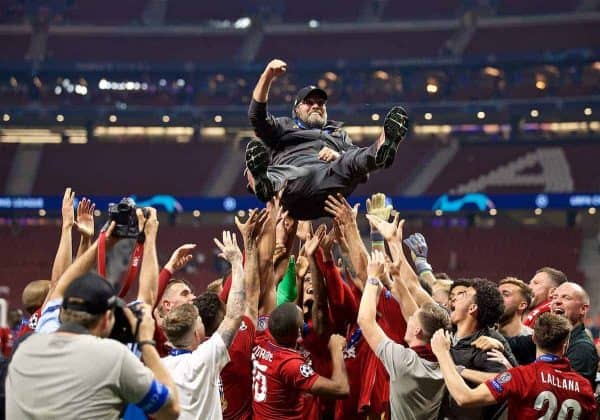 This here, is a Liverpool that is becoming quite adept at pulling unexpected rabbits from magic hats. There is something utterly fantastic about not knowing what is going on behind the scenes at Liverpool. This is how things used to be.
Besides, the ITK fume is a joyous thing.