Liverpool are far from in a state of panic over pre-season results, but the players are demanding more from themselves in terms of cohesion and understanding.
That's the view of left-back Andy Robertson, who was part of the side beaten comfortably by Napoli on Sunday.
A 3-0 reversal makes it four in a row this summer without a win for the Reds, and while results don't mean much at this stage, there have been a few valid questions raised about performance levels, general sharpness and lapses at the back.
All teams will be out to get one over the Reds this season after they won the Champions League in June and Robertson knows a big upturn in displays is required.
That's needed immediately, as Liverpool face a tough test to open the 2019/20 season in the shape of Man City at Wembley.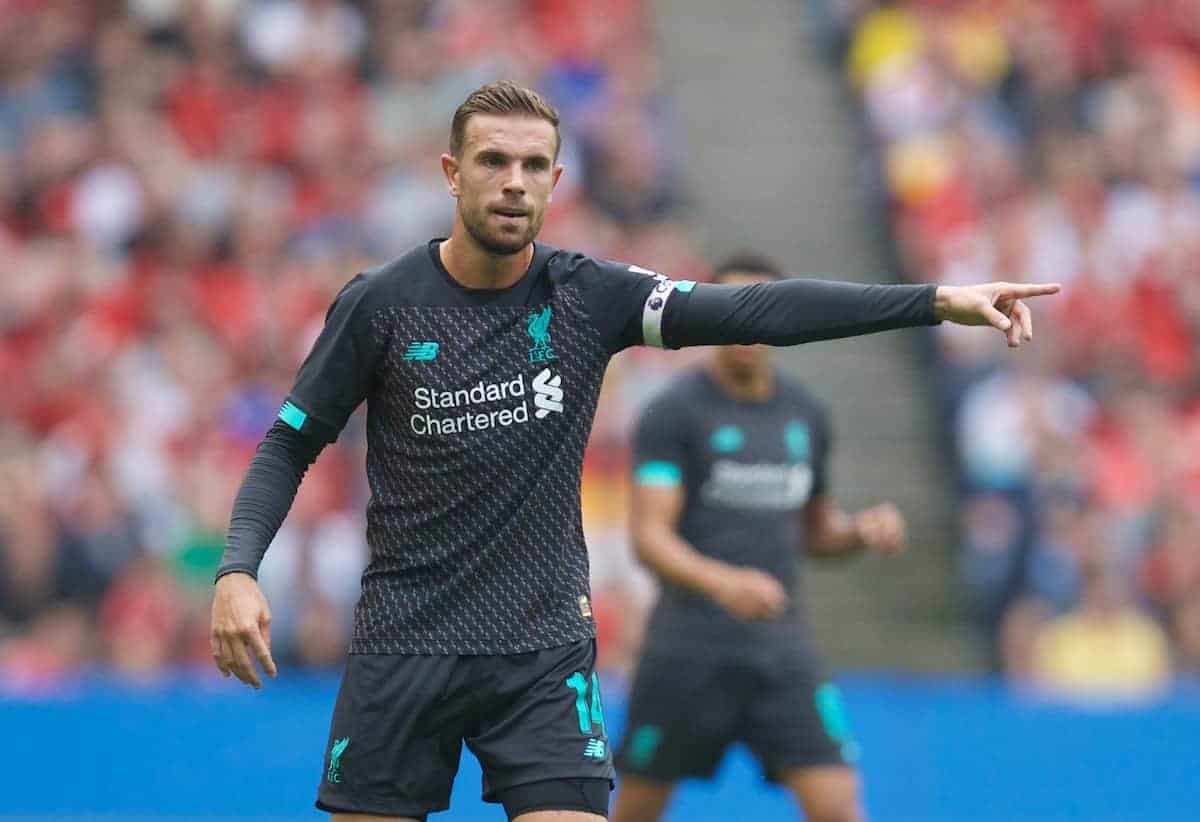 The players are under no illusions that the current levels need upping and it's reassuring to know that the senior names are intent on fixing those issues themselves.
A mid-game group huddle on the pitch on Sunday was a spur-of-the-moment decision by the captains designed to give the entirety of the squad a bit of a rocket—a conversation described as "x-rated" by several media outlets.
"It wasn't good enough," Robertson said.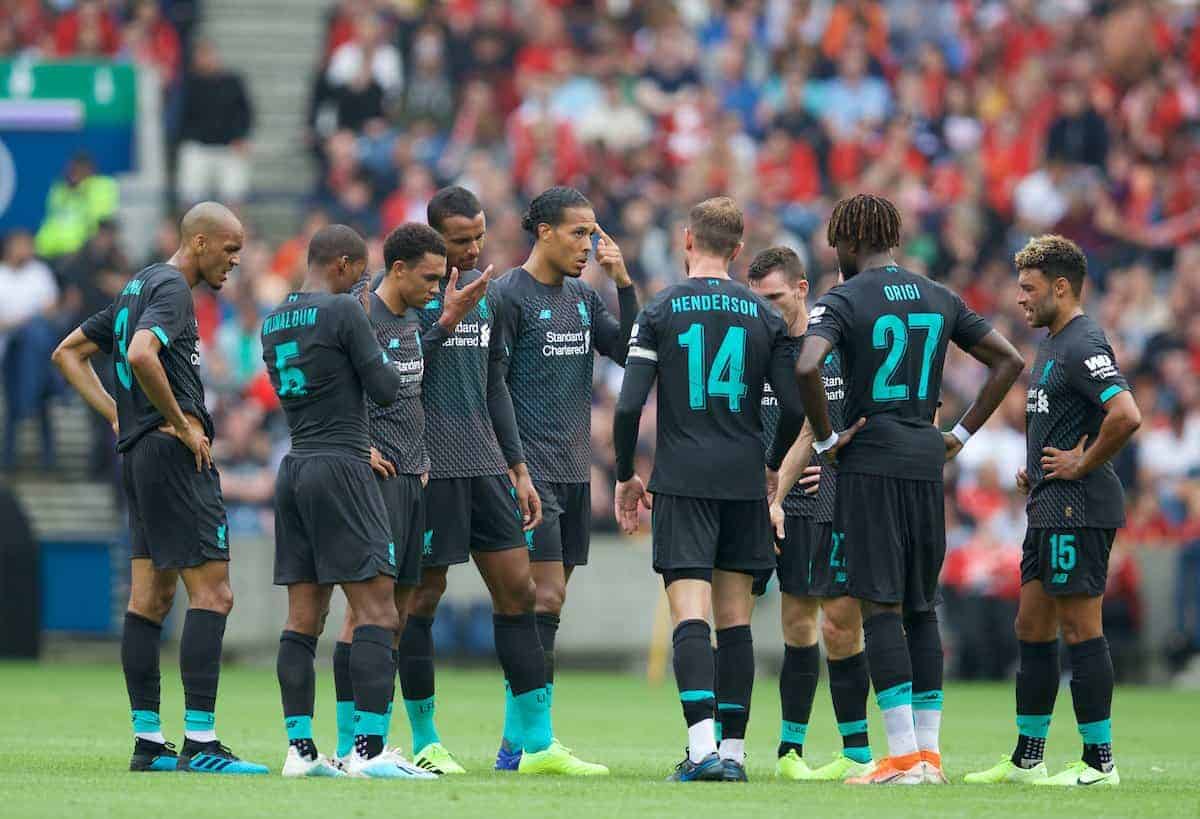 "We were miles off it. We were outplayed. At times we looked foolish by not pressing as a team.
"And we need to look at it and improve as our season starts in a week and it doesn't get any harder than Man City. We need to be a hell of a lot better than this.
"Jordan Henderson and James Milner pulled us in for a huddle on the pitch and what was said cannot be repeated until after 9pm. It's not crisis meetings, it's pre-season.
"But we can't get into a habit of losing or drawing. We need to step it up massively."
The next chance for the Reds to do exactly that comes on Wednesday against Lyon.
For that game there will be even more players off the pace, as Xherdan Shaqiri and Naby Keita could return to action after injury and it will be a first pre-season outing for Mo Salah, Roberto Firmino and Alisson Becker.