Xabi Alonso has taken his first managerial role in senior football, and it could be his first step towards taking over as Liverpool boss in the distant future.
Saturday, June 1 was a good day. Madrid was bouncing as Liverpool became champions of Europe for the sixth time.
For one former Reds player, and resident of the Spanish capital, there was a double cause for celebration.
A few hours prior to Liverpool defeating Tottenham at the Wanda Metropolitano, Xabi Alonso was announced as the new head coach of Real Sociedad B.
The Spanish Third Division Is Where It's At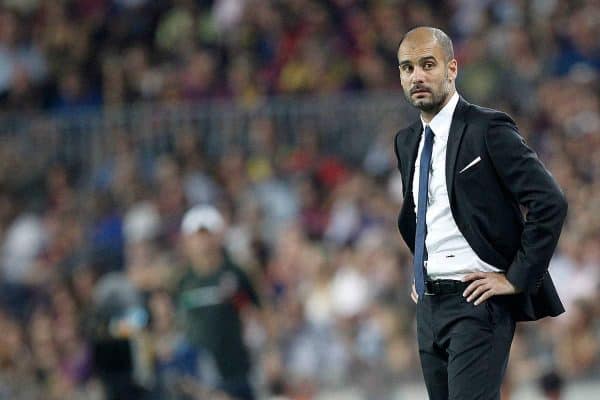 Occupants of the Segunda Division B, one of the regional strands of the third tier of the Spanish football pyramid, Real Sociedad's reserve side represents Alonso's first venture into professional senior football in a coaching capacity.
This comes after having led the Real Madrid under-14s to their age-level championship last season.
When it comes to Spanish club football, those who lead the reserve sides of the biggest teams are basically being put through an audition for the eventuality of taking on the top job.
Pep Guardiola and Luis Enrique were both Barcelona B coach, while Zinedine Zidane held the same position at Real Madrid before succeeding Rafa Benitez as first-team manager.
Considering that Sociedad are on their 15th head coach since he departed the club as a player some 15 years ago, Alonso is now within touching distance of becoming a Liga boss.
Don't be surprised if that happens sooner, rather than later.
Over the course of the last five seasons, Sociedad have made a change of head coach, mid-campaign, on four occasions.
A Chain of Events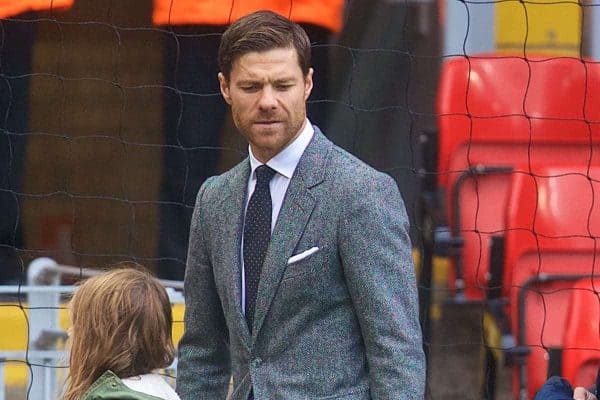 Imanol Alguacil is the man currently at the helm.
A former Sociedad player and of course a former coach of their reserve side, he held the position of head coach on a temporary basis towards the end of the 2017/18 season, before being overlooked for the role that summer.
Sociedad instead turned to the then-Leganes head coach, Asier Garitano. He, in turn, was sacked on Boxing Day, which brought Alguacil back into the position, this time 'permanently'.
In a perpetual game of musical chairs, Garitano is now in charge of our old friends Alaves.
While Alguacil is a long-term Sociedad man himself, it is hard to imagine there will be much in the way of patience should the club be treading water as the evenings begin to darken and the leaves fall from their trees.
Feels good to be back home @RealSociedad pic.twitter.com/zEN0rQbXfm

— Xabi Alonso (@XabiAlonso) 9 July 2019
With the shadow of Alonso being cast across the Anoeta, the need for a good start to the season is critical for Alguacil.
Alonso will take charge at Sociedad, that is a certainty, it is only a matter of when, rather than if.
A man who thrives in the spotlight, an earlier-than-expected elevation to the Liga arena would not phase Alonso, but a season or so concentrating on Sociedad's B team would be no bad thing either.
Trajectory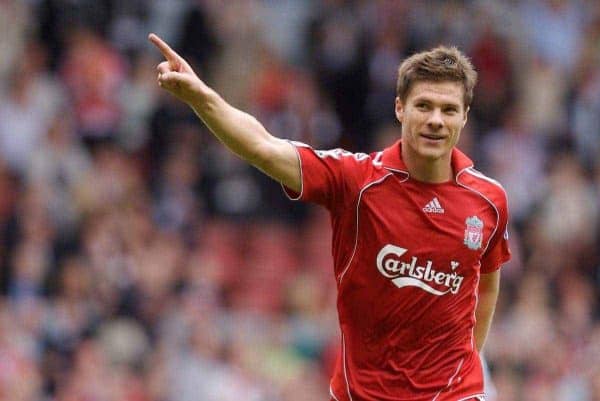 This all brings us to Alonso's future trajectory, and without wishing the Jurgen Klopp era away prematurely, all the noises the great man tends to make about his own future err on caution.
This concerns both his ability and willingness to be at Anfield for an unlimited span of time.
Contracted at Anfield until 2022, there is still much to do and achieve for Klopp and Liverpool.
Champions of Europe we might well be, but there is still some unfinished domestic business to be done.
By 2022, Klopp will have been at Liverpool for almost as long as he was at Borussia Dortmund. His post-2022 intentions will probably become clearer this time next year, when his contract rolls to within two years of its expiry date.
This will be around about the time when Man City start to seriously sweat on how much longer they can keep hold of Guardiola.
We now have a version of Liverpool that has made it back to the pinnacle of the game. Make no mistake about that: we no longer chase shadows, or our own tail.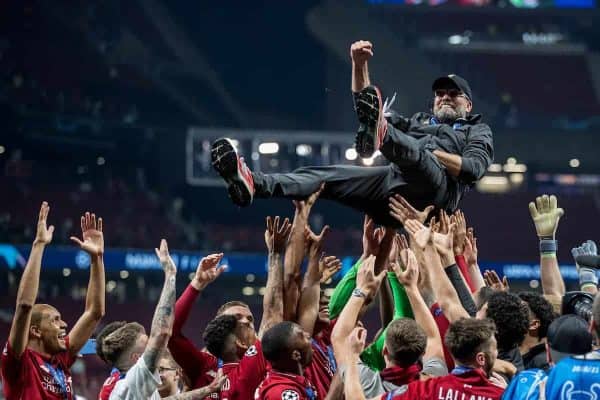 This Liverpool simply must evolve, year-on-year. As soon as we forget to do that, then we will dip back down again. Man United forgot the art of evolution around a decade ago, now look where they are today.
Liverpool need to seize the day, to enjoy the present, but also to keep one eye upon the horizon.
Subtle shape-shifting patterns are required. No need for revolutions.
Identification of the right person, the right human being isn't solely about players, however, it is about managers too.
Preparation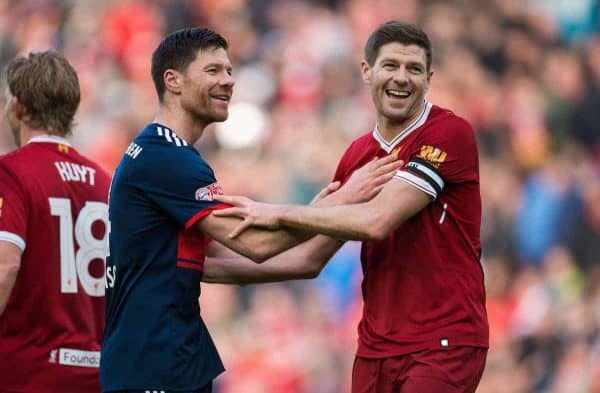 One day—hopefully way down the line—Klopp will say enough is enough, and we need to be prepared for when that day arrives.
We need to keep an eye upon the horizon, to be watchful for the next man who is a worthy successor to the current curator of all that is good about the 2019 champions of Europe.
Many people bill Steven Gerrard as a future Liverpool manager, for others it's Pepijn Lijnders.
But for me it is Alonso that would be the better fit. The next Guardiola perhaps.
Away from watching Liverpool during the 2019/20 season, I'll be an interested observer of the Segunda Division B and the fortunes of Real Sociedad B.