There was little hesitation for Adrian once Liverpool made their move this summer after long harbouring an interest in the 'keeper.
From the initial contact from Liverpool to putting pen to paper, stepping into the role between the sticks and lifting the Super Cup, it is easy to say that it has been a whirlwind for Adrian since arriving on Merseyside.
The former West Ham stopper was signed on a free transfer four days out from the league opener against Norwich, stepping into the vacant shoes of former second choice stopper Simon Mignolet.
But a calf injury to the Reds' undisputed No.1 stopper in Alisson, however, would see Adrian immediately called into action for the foreseeable future.
With over 180 games senior games to his name across his 13-year career it is easy to see why the Reds looked to the Spaniard this summer, but in an interview with Spanish outlet AS, Adrian revealed Liverpool's interest pre-dates 2019.
It no doubt came when the future of both Loris Karius and Mignolet was in the air after a calamitous Champions League final in Kiev for the former, and a search for more regular first-team action by the latter.
"The thing with Liverpool goes way back. The scouts had already contacted my representatives and checked the option to sign me, but it could not be done," he said.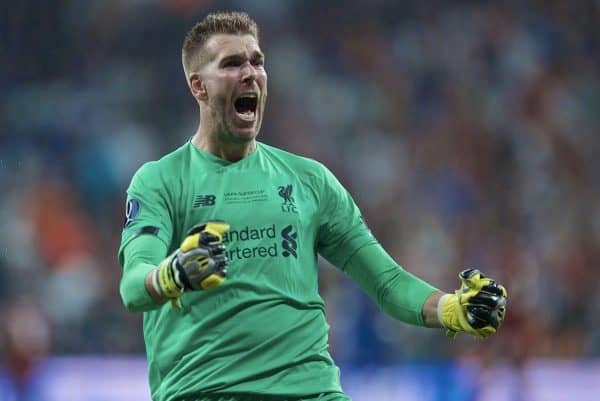 "I had a contract with West Ham, and it was in its last year, the least fruitful when things changed.
"I played practically nothing in the league and negotiations to renew did not end well. But, finally, my decision to leave was the most accurate and it allowed me to change clubs.
"I had several offers from Spain, some of them were advanced and also in other leagues.
"But when I got the offer from Liverpool, there was little to think about. They told us that they could sell Mignolet and I was the first option. If I said yes, they would not continue searching in the market.
"I just had to introduce myself in Liverpool. It was all done very fast. In just two weeks everything happened."
But Adrian was not without guidance from a national compatriot and a familiar face for the Liverpool faithful in nine-year club stalwart Pepe Reina prior to signing on the dotted line at Anfield.
"I have talked to quite a few [Spanish players]. The most with Pepe Reina, with whom I have a lot of confidence in and he assured me that I would enjoy [Liverpool] very much," he added.
"He told me that he was coming to a great club and that I was going to have a great time.
"I have only been here for a week, but it has already become clear to me with the reception they gave me at Anfield and with the victory in the Super Cup, that it is a club of impressive magnitude."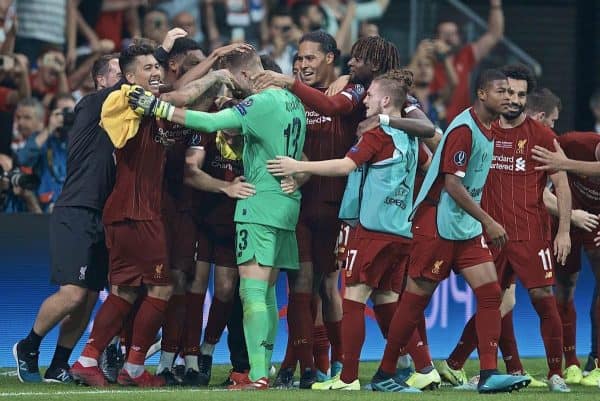 And Reina was certainly not wide of the mark as Adrian has settled into the side with great effect having endeared himself to Jurgen Klopp who jokingly claimed he only truly "arrived" following his mistake at St Mary's which cost Liverpool a goal.
While having already enamoured himself to supporters with a penalty save to deliver the Super Cup, a moment the 32-year-old 'keeper concedes is still one which he cannot adequately find words for.
"It is the first title with Liverpool, and what a title to be the Super champions of Europe.
"It is very difficult to describe such a moment. I just remember that I ran to get my towel, which is a family gift.
"And I only had time to get on my knees and soon I had my teammates and the coach on top. Everyone was jumping. From there you can only start shouting, celebrating and taking out the euphoria you have inside."