The Champions League group stage draw takes place on Thursday, but who would be Liverpool's ideal opponents as they begin the defence of their crown?
The Reds strut into the new campaign as European champions, following their unforgettable march to glory last season.
Jurgen Klopp's side are an outfit everyone will want to avoid, and are in Pot 1 as reigning champions ahead of Thursday's draw in Monaco (5pm BST).
The other potential/likely pots are as follows:
POT 2: Real Madrid, Atletico Madrid, Tottenham, Dortmund, Napoli, Shaktar, Ajax, Benfica
POT 3: Lyon, Bayer Leverkusen, FC Salzburg, Olympiakos, Brugge, Valencia, Inter Milan, Dinama Zagreb
POT 4: Lokomotiv Moscow, Young Boys, Genk, Galatasaray, RB Leipzig, Slavia Prague, Atalanta, Lille
We asked some of the This Is Anfield team who they'd like to face.
Matt Ladson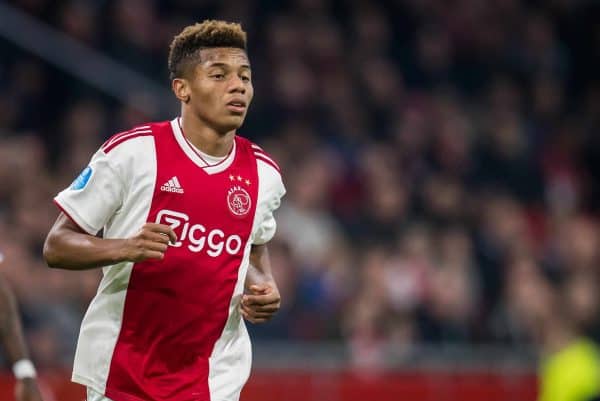 POT 2: AJAX
A great stadium and city to visit, we get the final we all wanted last year.
POT 3: VALENCIA
Another good city to visit, a bit of sunshine in southern Spain would be great. I visited Valencia en route to the final in Madrid and it's an underrated part of Europe. Lovely beaches.
On the pitch, a winnable match but a good test also.
POT 4: LILLE OR GENK
Anyone but Lokomotiv Moscow really, to avoid the travel to Russia. Probably not Galatasaray either.
Mind you, a trip back to Leipzig might offer Naby Keita chance to remember who he is.
Joanna Durkan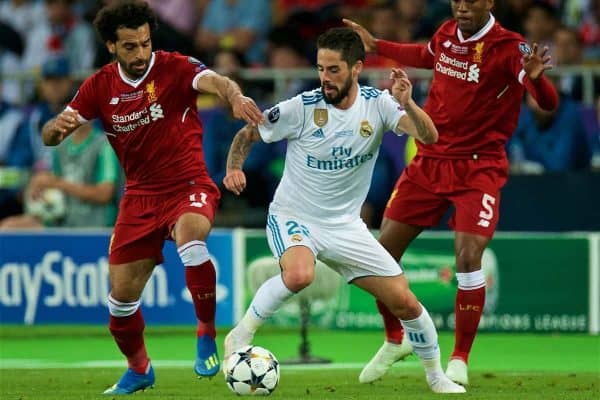 Real Madrid, Red Bull Salzburg, Genk
We will not be fearing anyone, but it would be nice to see the Reds handed a favourable draw, primarily from Pot 3 and Pot 4.
That's not only in terms of the level of competition but also in keeping the travel distance to a minimum – a trip to Austria and Belgium sounds perfect to me.
I would, however, love one blockbuster tie and Real Madrid certainly fits the bill.
Karl Matchett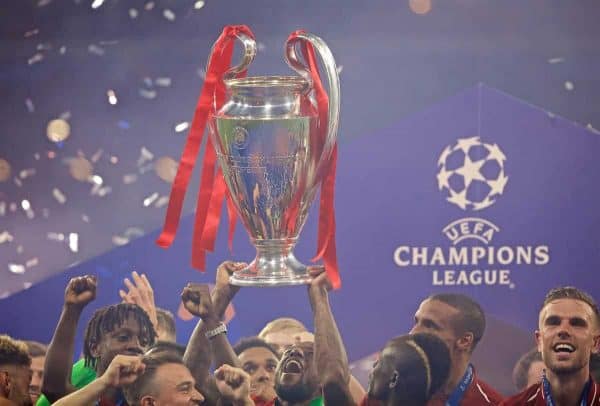 I know others will be wanting Real Madrid, so I'll steer clear of them and say Ajax, assuming they make it through their play-off.
I really wanted to face that side last year and, even though a few components have now departed, it's still an interesting team with a couple of names there who I'd love to see wearing the Liverpool shirt in years to come – primarily Donny van de Beek.
Then, assuming the pots are arranged as you'd expect, RB Salzburg or Bayer Leverkusen would be tremendous opponents yielding exciting games, with both teams having players well worth watching: Kai Havertz, Leon Bailey, Dominik Szoboszlai, Jerome Onguene.
My final preference from Pot 4 is always a short-haul flight and an easily beatable team to allow rotations if needed, so Genk fit the bill.
Atalanta would be a new and interesting side to play, though, and Slavia Prague should also be six points assured.
Jack Lusby

Being in Pot 1 really does little for us in terms of lowering the challenge: there are top sides in every pot this year, which could give us umpteen iterations of a Group of Death scenario.
I say bring it on.
Real Madrid would bring two huge games, while any of Bayer Leverkusen, Valencia or Inter Milan sets up an interesting clash with a side just out of the elite.
I'd go for Leverkusen there, so we can get a closer look at Havertz.
From Pot 4, either Atalanta or RB Leipzig should present a test of our credentials without the 'underdogs' tag.
Since Leipzig can't be drawn with Leverkusen, a meeting with Serie A's surprise package Atalanta would be perfect – especially as it means a reunion with Martin Skrtel…
After the past two seasons in the Champions League, I'd back Liverpool to top any group.
Henry Jackson

POT 2: AJAX
I agree with Matt, Ajax would be a special away day for Liverpool supporters and the Dutch giants also possess great history, which would make it two special clashes in the group stage.
You want at least one high-profile game in the group, otherwise it can feel a little lacking until the knockout stages arrive.
POT 3: BAYER LEVERKUSEN
People are worrying that getting both Ajax and Leverkusen could make it a Group of Death, but have you not looked at the team you support?
Liverpool are the European champions and everyone's terrified of them!
I've heard a lot of good things about Leverkusen without seeing them regularly, so let's find out if the hipsters do know their stuff or not.
POT 4: LILLE
Put simply, it's close to home and the Reds would get a minimum of four points from the two games.