Rafa Benitez's Newcastle exit has significantly soured the mood on Tyneside, and with no takeover emerging the club is in turmoil under Mike Ashley's leadership.
Last season: Won 4-0 at home, won 3-2 away
When we play them: September 14 (home); May 17 (away)
---
Magpies fans can't seem to catch a break.
Just when they are flourishing under their most influential manager since Kevin Keegan, off-field matters have once again proved calamitous.
Their controversial owner continues to be an enemy of the supporters, and while new boss Steve Bruce may be a boyhood Newcastle fanatic, he is not a popular appointment.
One of a group of ageing British managers with increasingly little to offer, he has no distinct style of play and is a huge step down from Benitez.
Of the 20 Premier League clubs, Newcastle go into the new season as arguably the most unhappy, making them an understandable relegation candidate.
Joelinton has at least arrived in a big-money move from Hoffenheim, but they have also lost key man Ayoze Perez to Leicester and Solomon Rondon followed Benitez to China.
If Newcastle aren't in the Championship next season, they will likely have survived by the skin of their teeth.
Newcastle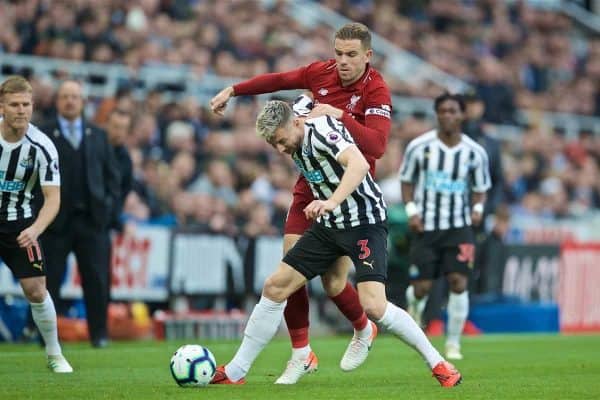 Notable ins: Joelinton, Jetro Willems, Allan Saint-Maximin
Notable outs: Ayoze Perez, Mohamed Diame
Best XI: Dubravka, Yedlin, Lascelles, Schar, Dummett (Lejeune when fit), Ritchie, Shelvey, Longstaff, Almiron, Joelinton, Saint-Maximum.
---
We spoke to writer Harry Bartlett (@HarryBartlett92) to hear about Newcastle's struggles post-Benitez and Liverpool's season.
How optimistic are you about the new season?
Not very. Losing Rafa Benitez and replacing him with Steve Bruce was uninspiring to say the least.
The squad is also smaller than it was last season and the signings are all unproven in the Premier League.
The discontent from the fans won't help (but is completely understandable) and it already feels like it's going to be a long season.
Naturally, the optimist in me hopes the new signings, of which I hope there are a couple more, gel beautifully and we suffer no injuries.
What are Newcastle's main objectives for 2019/20?
As always under Mike Ashley, the only objective is 17th or higher.
The first choice starting XI may give most teams in the Premier League a game, but the lack of depth in the squad means survival is the only aim.
Bruce has talked about going for a cup this season, but let's see the team he picks for the third round of the FA cup in January, when we have a relegation battle on their hands.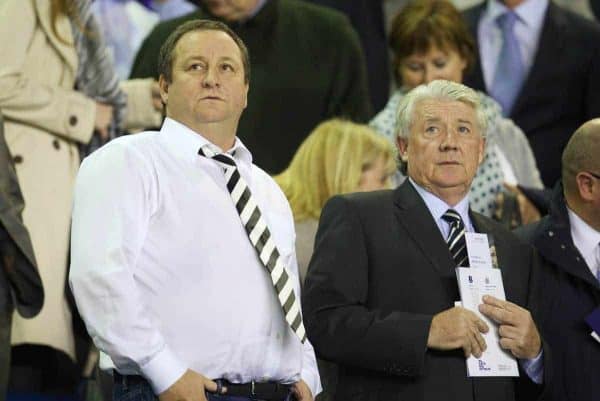 Who's your man to watch, and why?
Joelinton will carry a huge responsibility, but Miguel Almiron could be the star this year.
He showed glimpses of his ability when he joined in January and hopefully he can kick on this season.
I fully expect Sean Longstaff to continue to impress and push for a place in the England squad – let's see how deep those Man United pockets really are!
* All rival supporter views taken before the end of the transfer window.
St James' Park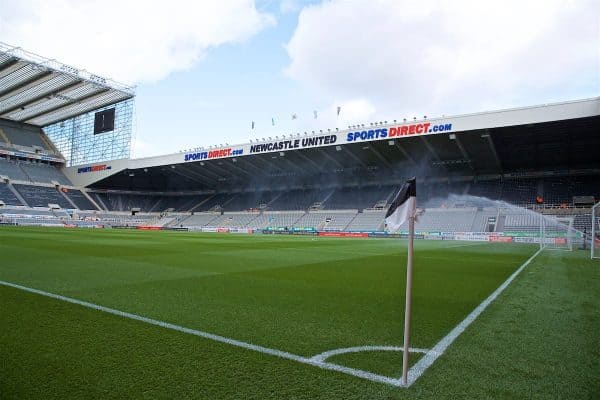 Capacity: 52,354
Away fans' pubs: The Trent House next to the ground.
One piece of advice for visiting fan: Stay as long as you can. Newcastle is a great night out with hundreds of bars.
Liverpool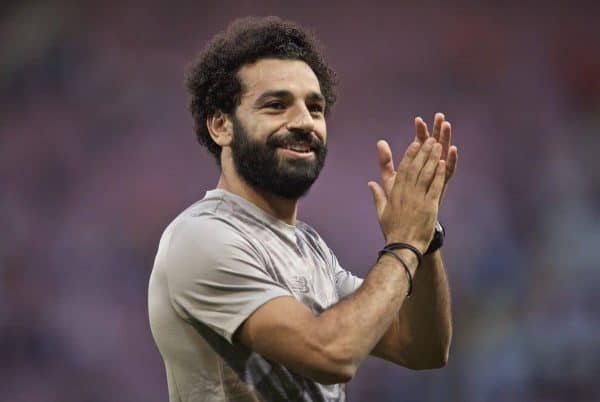 How do you rate Liverpool's chances ahead of the new season?
I think Liverpool will have another very good season, even without the influx of marquee signings like some of the clubs in the league.
There are no key players I consider to be under threat of immediate decline, but there are a number of players in the squad who can only get better and more consistent.
The likes of Trent Alexander-Arnold, Fabinho Naby Keita, Alex Oxlade-Chamberlain and possibly Divock Origi are names that spring to mind to be a bigger influence.
Alisson, Virgil van Dijk, Andy Robertson, Sadio Mane and Mohamed Salah are at the peak of their power and that can only be a positive.
Who are you tipping to be their Player of the Year, and why?
Salah. Given the amount of sides – Newcastle included, home and away – that will simply try and shut Liverpool out, his influence is massive along with Mane's.
For what it's worth, I think Alexander-Arnold will win Liverpool fans' Player of the Year – he's a ridiculous talent.
---
TIA's Newcastle Predicted Finish: (Average of the TIA writers' predictions) 18th
Where Harry says Newcastle will finish: 17th, if they stay clear off injuries. Relegation if not.
Where Harry says Liverpool will finish: A very creditable 2nd again.
Losing by a point to that Man City team, having amassed the ridiculous amount of points Liverpool did, is a successful season, irrespective of the heroics in the Champions League.
I hear certain fans say that nobody remembers who finishes in second place, but I will!
I do feel that the gap will be bigger between City and Liverpool this season, but it will once again be a two-horse race.
This is down to the depth City have in practically every position – injuries in a congested season might hurt Liverpool more.
---
This is part of our club-by-club opposition previews this summer, getting the views of away fans on their club and their thoughts on LFC. Read them all here.