Liverpool have been a constant in my life for 25 years, but who makes it into my best XI during an up-and-down period at Anfield?
My Reds love affair started in 1994, with vivid memories of my seven-year-old self watching them thump Crystal Palace on the opening day of the 1994/95 season, having been allowed to stay up and watch Match of the Day.
A 'southern softy' since birth, there's no real reason why I chose Liverpool, before I try and justify why I didn't support someone closer to home.
My grandad was an Evertonian who came from Warrington and my dad supports Sheffield Wednesday, so there's no Reds link in my family, even though the latter now very much sees them as his second team.
Growing up in the 1990s, the vast majority of my friends supported Man United, at a time when the Premier League was starting and Liverpool's biggest rivals were about to dominate English football.
United were never for me, though, or the London clubs, and there was something that drew me to Liverpool, not least a young lad called Robbie Fowler.
I like where I've grown up, and continue to live, but I'd be lying if I said I didn't always feel more northern deep down, no doubt inspired by my grandparents' roots.
Anyway, enough about my life: I'm here to pick the best XI of Liverpool players that I've seen since watching my beloved Reds.
Having thought long and hard about it, here's my team, in what is a recklessly attacking 4-2-2-2 formation.
Goalkeeper: Alisson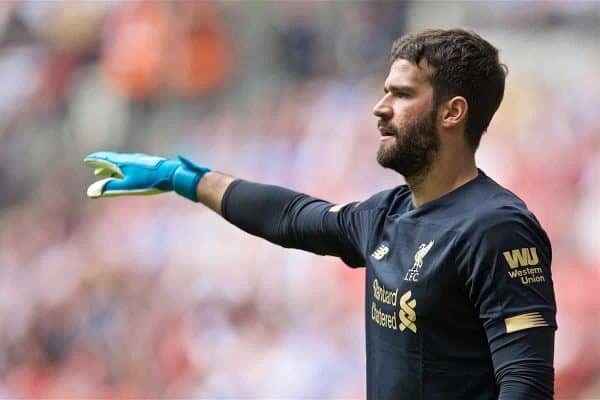 I wasn't exactly blessed with watching great goalkeepers at Liverpool for the first decade of my football-supporting life.
David James was a disaster waiting to happen, Sander Westerveld thought he was better than he was and Jerzy Dudek would be seen as nothing special were it not for Istanbul.
Then Pepe Reina came along, who was great for several years before turning into a disaster in the early part of this decade.
Alisson has to be my choice, following a breathtaking first season.
Put simply, Liverpool would not be European champions without him and I am already terrified about the damage his current absence could have on the Reds' title hopes.
Right-back: Trent Alexander-Arnold

Maybe Trent Alexander-Arnold is the beneficiary of recency bias here, but so be it.
I hate people who claim they used to watch youngsters in the academy and 'always knew they'd be a star', but I really did watch Alexander-Arnold a lot and thought he'd be a star!
It's easy to forget that he is just 20, and with so many years ahead of him to perfect his trade his potential is frightening.
Markus Babbel was unbelievable in that 2000/01 season, playing more than 60 times, and had it not been for illness robbing him of the rest of his career, he could easily be my pick.
Steve Finnan was also excellent, and hugely underrated, but for sheer natural talent and for being a wonderful homegrown role model, Alexander-Arnold gets the nod.
Centre-back: Sami Hyypia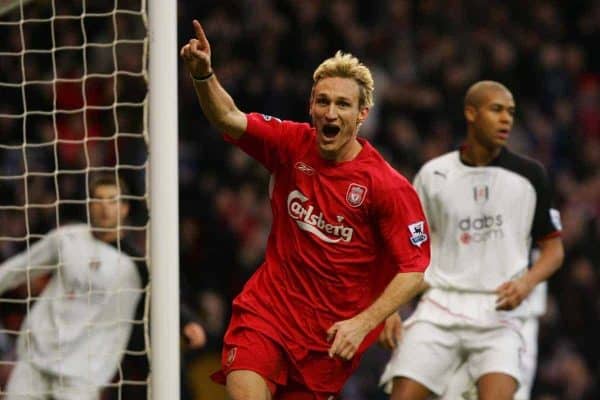 I must immediately apologise to Jamie Carragher, who was a true idol of mine and is desperately unlucky to miss out.
If we were being all serious and picking the 'best' team—one that would have the perfect balance—Carragher would slot in next to Virgil van Dijk, rather than Sami Hyypia.
But the giant Finn gets my vote, for being one of Liverpool's first great foreign imports of my lifetime, for having a name that was weirdly exotic, and most importantly, for being an outstanding centre-back.
His reading of the game was so good, he was a great leader and he also chipped in with big goals.
Centre-back: Virgil van Dijk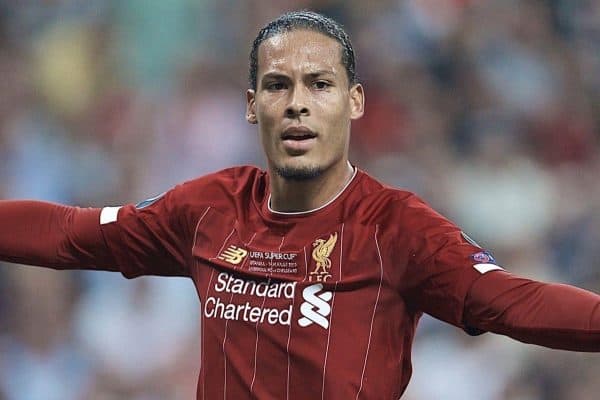 I've already mentioned Van Dijk, because his inclusion was so obvious.
My dad actually said he's the best centre-back he's ever seen the other day, and while I told him he was probably being a bit knee-jerk, it's frightening how good he is.
Forget the fact that he's only been at Liverpool for 20 months, he's easily the best I've watched in that position for the Reds.
Van Dijk is perfect in every facet of his game and he has transformed this team since arriving.
Left-back: Andy Robertson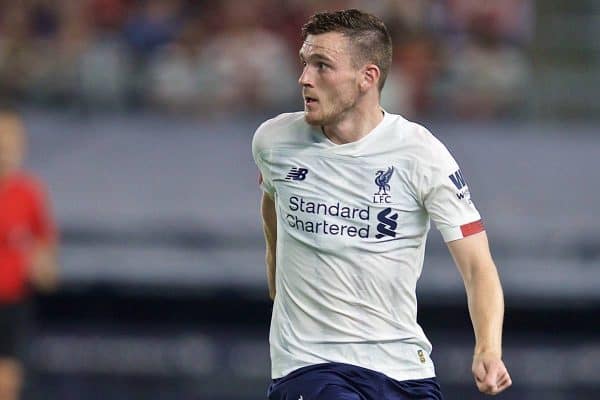 It's easy to look at the inclusions of so many current players and again harp back to recency bias, but this lot really are a special bunch.
Plus, I initially grew up with that mid-to-late-1990s side, with Neil Ruddock at the club looking like he'd won a 'whoever eats the most hotdogs gets to play for Liverpool' competition.
Andy Robertson is comfortably the best left-back I've seen for the Reds, even though Fabio Aurelio was a lovely footballer and John Arne Riise is now criminally unsung.
The Scot has class on the ball, superb end product, endless energy and he's a good defender—I wouldn't swap him for anyone in Europe at the moment.
Plus he's snide, which I love in a player.
Right wing: Mohamed Salah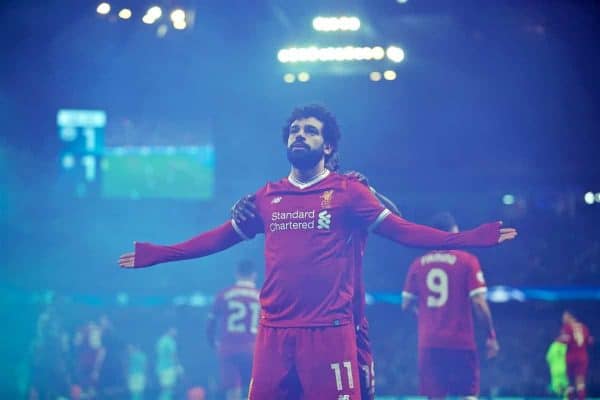 This is where the formation gets out of control—it's OK, Hyypia and Van Dijk will keep things tight while the rest of the side wreaks havoc.
First things first: Mohamed Salah's achievements are not fully appreciated by Liverpool fans. There, I said it.
I know he's adored and his brilliance is lauded, but just look at his statistics: seventy-four goals in 110 appearances, invariably from out wide, is just astonishing.
He should earn even more praise.
I'll admit I wasn't completely convinced about him when he joined, but like so many signings he has shown why Klopp and Michael Edwards deserve our complete trust.
Salah is now an icon of the modern game, performing at staggering levels week in, week out, and miles ahead of any Liverpool wide players I saw in my formative years.
We'll miss him when he's gone, which in my often incorrect opinion will be next summer.
Central midfield: Xabi Alonso

Xabi Alonso walks into this team.
Having always played in central midfield growing up, fancying myself as something of a playmaker, Alonso was somebody I dreamed of replicating on a football pitch, albeit as a left-footed version.
At 32, I still do at Thursday night seven-a-side!
Alonso was a stunning player and his arrival in 2004 felt so exciting. He was someone Liverpool would simply never have bought in previous years.
He never looked rushed, which is the hallmark of class, and his eye for a pass was almost unrivalled for a period.
I adored Javier Mascherano, and he would get into a more balanced three-man midfield, while Didi Hamann was also great and Fabinho has the potential to be a future Anfield legend.
You can't not include Alonso, though. That would be sacrilege.
Central midfield: Steven Gerrard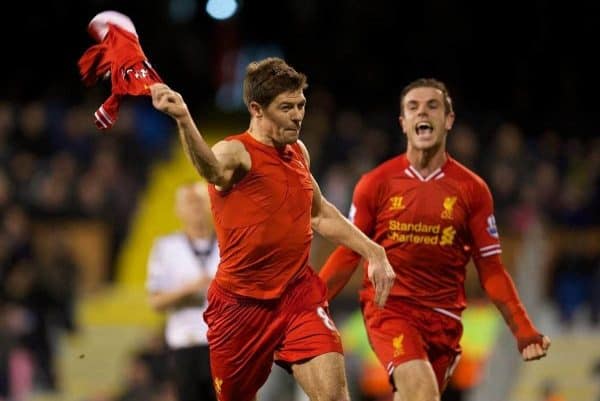 Ah, Steven Gerrard: quite simply, my biggest sporting hero and one of my favourite people ever to have existed.
There was a period in the mid-2000s when my love for the man was bordering on unhealthy, but he really was that good.
I remember his debut against Blackburn and the clearance off the line against Everton in his first season, and worshipped him instantly from then on.
Michael Owen was also a favourite at that time, I'm afraid to say, but Gerrard was always the one for me—he had something truly special about him.
I've never seen a more complete footballer to this day and that element of disaster about him, as highlighted by the infamous slip against Chelsea, made him even more human and relatable.
I'm sure Sir Kenny Dalglish was magical, but for me, Gerrard is Liverpool's greatest-ever player and I will forever be thankful for the hundreds of great memories he gave me.
Left wing: Sadio Mane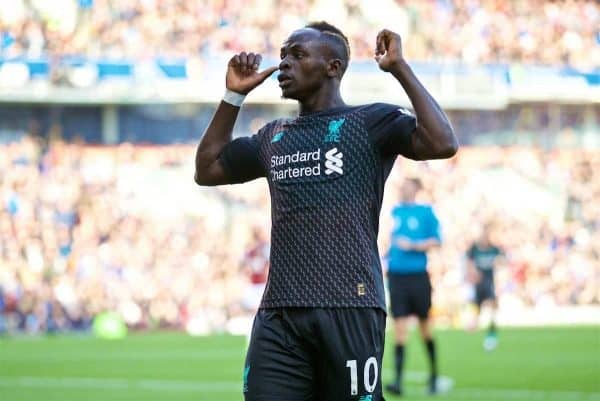 John Barnes had peaked by the mid-90s, so I was never fortunate enough to see him the best of him, as was also the case with Ian Rush.
Between Barnes' exit and Sadio Mane's arrival, there really was a dearth of top wide players at Anfield, so the Senegalese's inclusion is a no-brainer.
I bounced into the 2003/04 season expecting Harry Kewell to be out of this world, telling all my United mates that he would win us the title, but he was so disappointing. Not bad, but disappointing.
Nobody else stands out at all on the left-hand side, but even if they had, Mane would still likely make the cut.
He has been an incredible signing ever since he scored that goal at Arsenal on his debut, and 2019 has seen him outperform any other Liverpool player.
Not only is he a world-class footballer but he is also a great person—perhaps one of the nicest to play for the Reds in my lifetime.
Striker: Luis Suarez

If Gerrard is the best player I've seen represent Liverpool, Luis Suarez is the most gifted.
I was fond of him about six months before he joined the club, but many felt very differently about him at that point.
His last-gasp handball on the line for Uruguay against Ghana in the 2010 World Cup summed up his will to win, as did his celebrations when the subsequent penalty was missed.
Suarez received so much stick for that incident, but what else was he supposed to do? Let it in and allow his country to be eliminated in a World Cup quarter-final?
In the three-and-a-half years he spent at Liverpool I was left gobsmacked by his genius time and time again, and that 2013/14 season is the best by an individual player at Anfield.
Suarez is born precisely one day before me, but he made me feel like a kid watching his hero.
Striker: Robbie Fowler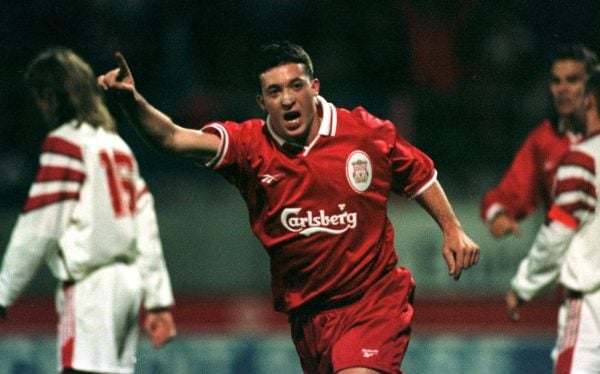 Fernando Torres was unquestionably better, and was my favourite foreign signing for a long time, but I can't not include Fowler.
He was the main reason I supported Liverpool and prevented me from copying my grandad and becoming an Evertonian, or replicating my mates and being just another glory-hunting United fan.
I loved everything about him from the second I knew who he was, whether it be his Scouse wit, left foot—us lefties really stick together—or unerring accuracy in front of goal.
He essentially looked like a lad in the stands who'd hopped over the hoardings and shown the world how good he was—a true working-class hero.
His return in 2006 remains one of my all-time favourite moments as a Liverpool supporter—it's mad that he was still only 30 at the time, when he looked 40.
A genuine combination of a cult figure and a legend.
I'm so grateful to him for being the inspiration behind me choosing this amazing club to support.
---
My Liverpool Lifetime XIs: Neil Poole, Karl Matchett, Joanna Durkan, James Nalton, Henry Jackson