Napoli boss Carlo Ancelotti has plenty of problems building up this week as his team prepare for a home league game and the visit of Liverpool in Europe.
The Serie A outfit have begun the season with back-to-back 4-3 results in their domestic league, winning by that scoreline against Fiorentina and losing by the same to Juventus.
A decision was taken to play the first fixtures away from home to allow work to be carried out in the home dressing room—but just a couple of days before Napoli host Sampdoria, it remains in disarray.
Ancelotti has publically criticised the pace of the work and the "incompetence" of those in charge.
The video below shows the state of the Napoli dressing rooms, just over two days before #NapoliSampdoria https://t.co/euAdOIgAND

— Official SSC Napoli (@en_sscnapoli) September 12, 2019
"I have seen the state of the dressing rooms at the San Paolo. There are no words. I accepted the club's request to play the first two games away from home to allow the work to be finished, as was promised.

"You can build a house in two months, but they weren't capable of renovating the dressing rooms! Where are we supposed to get changed for the games against Sampdoria and Liverpool?

"I'm shocked at the incompetence of the people in charge of the work. How could the Region, Municipality and Commissioners fail to respect the commitments that were made? It smacks of disregard and a lack of a bond with the city's team. I'm dismayed."
Fears that Liverpool might similarly be affected have been dismissed—with Napoli clarifying that these were works undertaken only in the home team's changing facilities.
Napoli's problems also extend to on the pitch, however.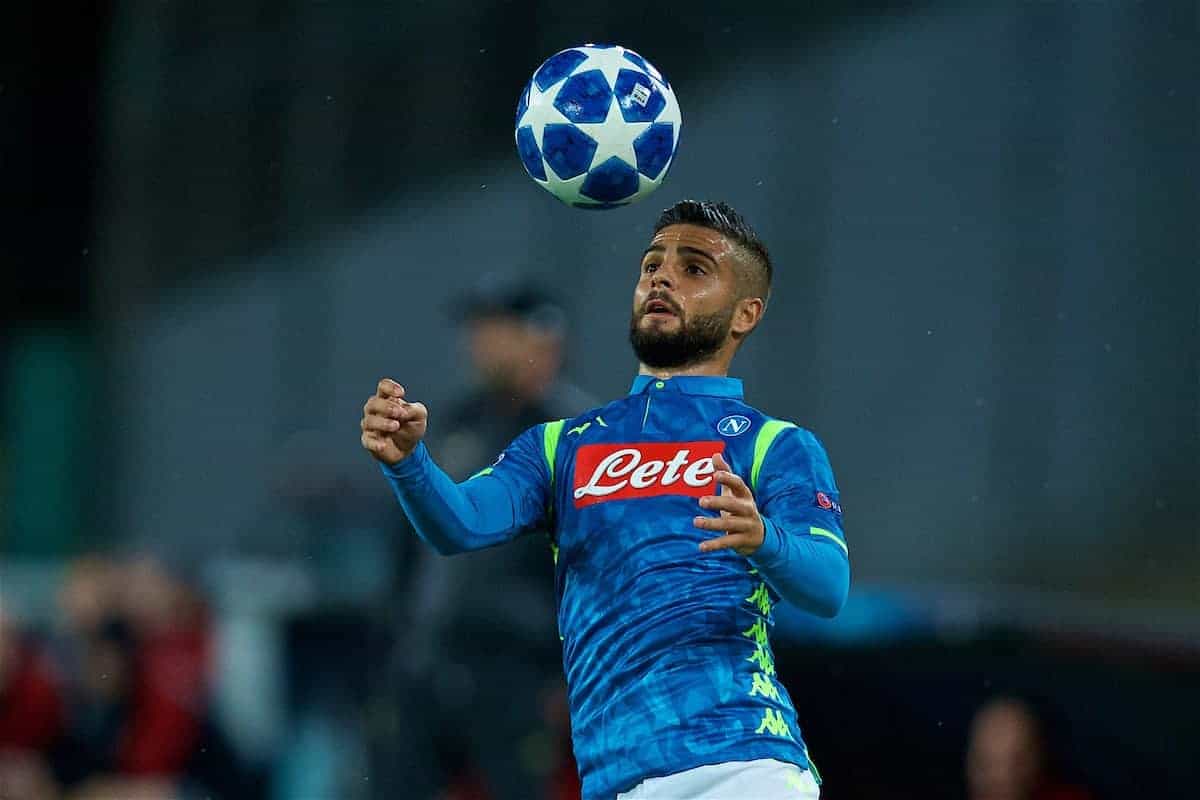 Lorenzo Insigne suffered injury last time out and played no part for Italy over the international break, and is not deemed to be ready to return this weekend.
He may play a part off the bench, but his participation against Liverpool remains in doubt.
Attacking team-mate Arek Milik is likewise struggling, having been absent since pre-season. He was expected to return after the international break, but is unlikely to feature this weekend.
Napoli's attacking alternatives are Hirving Lozano, the talented new Mexican addition from PSV, and veteran Spanish striker Fernando Llorente.
Dries Mertens and Jose Callejon are the other two starters in the forward line, though the latter has also had disappointing news recently as his agent revealed an "unsatisfactory" contract offer had been turned down.