Liverpool stretched their unbeaten start to the league season to four with a dominant 3-0 win at Burnley in what was a professional and patient performance.
Never has a trip to Turf Moor looked as comfortable for the Reds as they eased through the gears to continue their 100 percent winning start to the domestic season.
Jurgen Klopp's side found the breakthrough through a Chris Wood own goal after Trent Alexander-Arnold's cross deflected off the Burnley man and looped into the back of the net, and a Sadio Mane strike moments later ensured there was only ever going to be one winner.
Roberto Firmino added the finishing touches late in the piece to top off another mesmerising performance for the Brazilian and ensure Liverpool remained as the front runners heading into the international break.
This Is Anfield's Joanna Durkan (@JoannaDurkan_) was joined by David Comerford (@Dave_Comerford) and Cameron Hogwood (@CameronHogwood) to discuss the highs and lows from the win and delve into Mane's 'outburst'.
The good…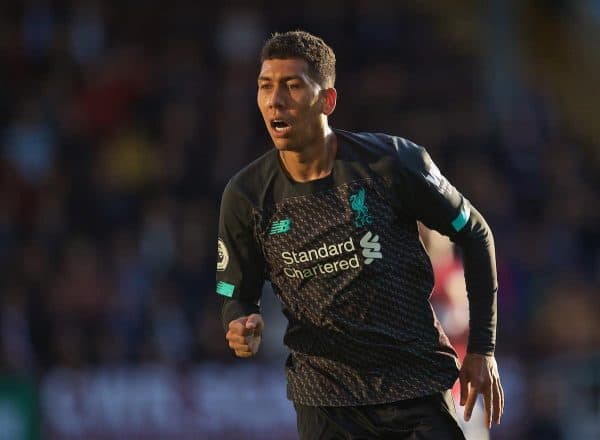 David: There were three main positives for me.
First of all, the midfield. The selection seemed conservative against a team like Burnley, given that we often talk about creativity and dynamism.
But you can increasingly appreciate that they play a different role: breaking play up and getting it to the headline-makers. Fabinho, Hendo and Gini all impressed, just as they did in an entirely different game against Arsenal.
Second is Firmino. It was a perfectly weighted pass into Mane for the second, and a superbly taken goal. There were actually some frustrating moments for him but when he turns on the style, he's unplayable. It was great to see him hit that 50-goal mark.
And finally, the game management.
We've heard the phrase 'tough place to go' countless times this week but after we got that opener it was such an assured performance and the result was never in doubt.
Any time Burnley had a positive spell we wrestled back control. Obviously, it was pleasing to get that first clean sheet as well and Adrian earned it with a great save to deny Rodriguez.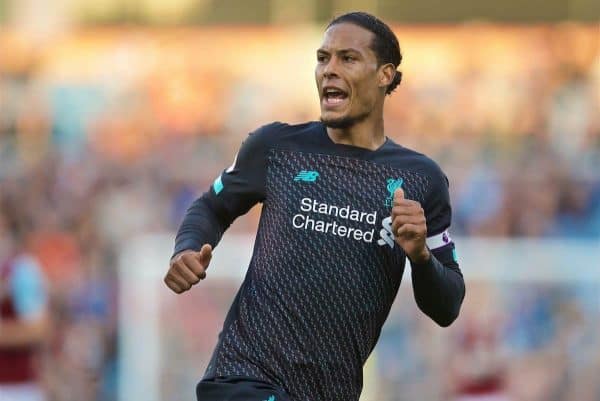 Cameron: In what is so often tipped as a tough trip for top six teams, Liverpool were both unnerved and unwavering in dominance at Turf Moor.
Virgil van Dijk and Joel Matip were in complete command against the physicality of Wood and Ashley Barnes, while Fabinho was typically disruptive to any effort from the hosts' to play through the middle.
It was Firmino, however, that yet again stole the show, continuing what has been a superb start to the season from the Brazilian.
The sacrifice, dedication and industry was again matched by defence-stretching movement and a starring influence on the ball.
And, of course, a first clean sheet of the season will have been a nice moment for Adrian. It was the kind of professional and ruthless performance of an undisputed title contender.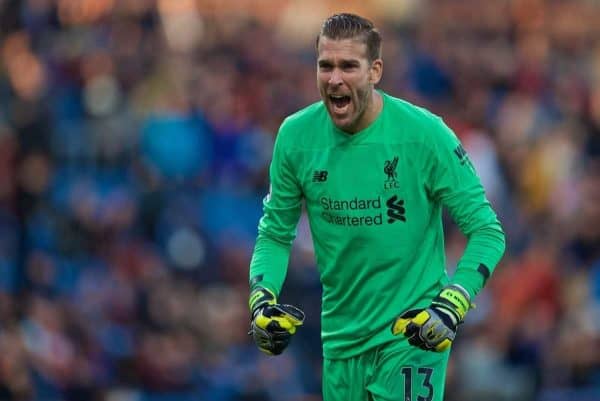 Joanna: The overwhelming feeling that emerged for me after the game was that it was a professional, controlled and patient performance across the entire 90 minutes.
As both David and Cameron noted, it was a trip which was mooted as a potential banana skin, but not once did it feel as though we lost control and we certainly matched, if not bettered, their physicality throughout.
There was a high level of intensity from the first whistle, yet it never felt like we ever got out of second gear – have we ever had such a straightforward affair at Turf Moor in recent years?
Firmino deserves all the plaudits and praise he is bound to receive not only from this performance but for the ones which are to come as he has again taken his game to another level.
The first clean sheet of the season is also a huge plus for me and the fact that we have now won 13 league games in a row is simply astonishing – this Liverpool side truly is a different kind of beast.
The bad…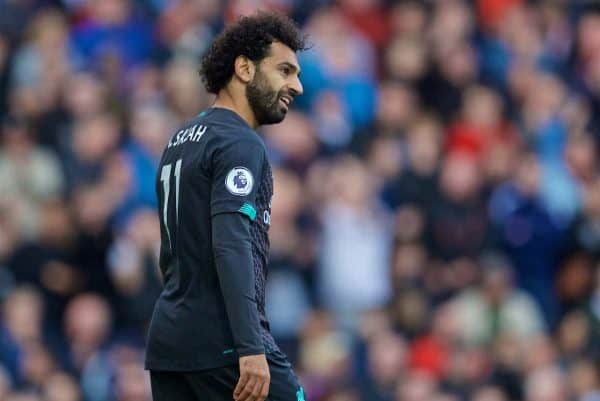 David: It's hard to pick out any negatives because it really bordered on perfect.
If you're being greedy, maybe you could say we should have scored more. They gave the ball away so cheaply in midfield on a few occasions, and you expected us to be more ruthlessness after those turnovers. I suppose the decision-making let us down in that respect.
Obviously three goals is still a healthy margin, but a rout would have sent out a booming statement before the international break and wiped City's goal difference advantage.
Ultimately, though, the Reds are so good that most of the criticism is always going to be this type of nit-picking.
Cameron: There was very little to fault in what proved the latest sign of the Reds' confidence, momentum and cohesion.
Perhaps the only downside is that Liverpool didn't score more, particularly when the likes of Alex Oxlade-Chamberlain and Xherdan Shaqiri were introduced.
It would have also been nice to see Gini Wijnaldum get on the scoresheet had he been able to round Nick Pope after played in behind the Burnley defence.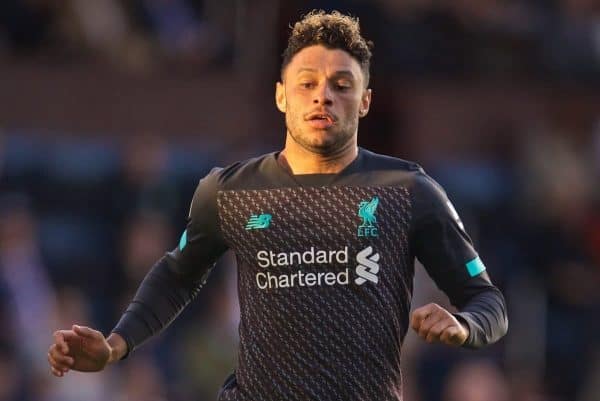 Joanna: It's hard to disagree with what has been said as there really weren't any glaring negatives to emerge from the clash.
We could have been more clinical and ruthless in front of goal and that comes with a certain level of decision-making, and we were a tad shaky at the back at the start, but nothing to be too alarmed over as there has been a gradual improvement in performance game by game.
Moreover, the referee's leniency to Burnley and their, at time, poor and sly challenges left me a little frustrated.
And is there anything to read into Mane's 'outburst' or was it simply a show of his & Liverpool's competitive spirit?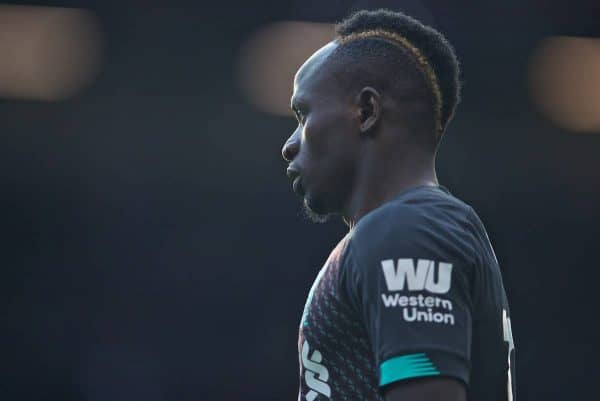 David: I'm actually slightly concerned by it.
If the game was tighter, then Mohamed Salah's decision would have been inexplicable and the reaction would have been justified, but as a goal-hungry forward he's arguably entitled to try to go it alone there (contradicting what I said about goal difference being important I know!).
My worry is that Mane now might not feed Salah in a later game, and that it might prove more costly.
You want healthy competition – just like we seem to have between the full-backs in that assist battle – but you don't want that spilling over into an intense rivalry. It seems both are desperate for that top scorer mantle.
With all that said, Klopp didn't seem too bothered by it, and if he does sense any tension when the squad gets back together he's a good enough man-manager to defuse it.
Cameron: Exactly that and nothing more.
The smirk from Firmino while walking between the pair in the tunnel at full-time said it all, it was merely two exceptional and in-form forwards in Salah and Mane wanting to get on the scoresheet.
The fact Mane was so openly frustrated says a lot about the healthy honesty throughout the squad, particularly when it comes to the relationship of Liverpool's front three.
Klopp will have ensured any frustration was brushed under the carpet before the team left Turf Moor.
All being said, however, I think we can all agree Salah should have passed to his teammate, as he arguably should have done when Firmino was free earlier in the game.
That hint of greed has made the Egyptian one of the most prolific forwards in world football over the last two years, but it's important he doesn't let it prove costly when Liverpool aren't 3-0 up and in cruise control. He doesn't need to be told that, though.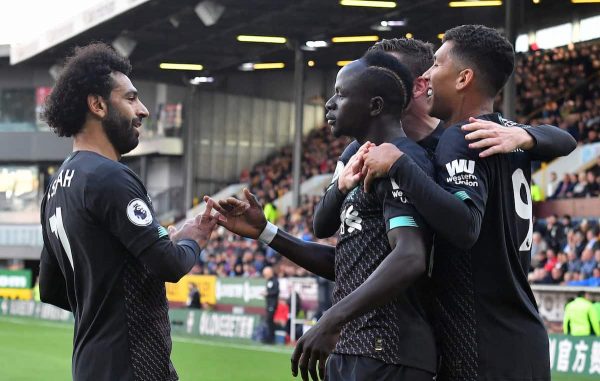 Joanna: Firstly, it's nothing to over analyse but I personally read his reaction as one which is representative of Liverpool's current level of ruthlessness and winning mentality.
While we typically always see Mane with a smile on his face, he does wear his heart on his sleeve and it only showed the standard of which they hold each other to – the margins are so slim in the pursuit of success.
Salah ought to have passed but attackers are innately selfish, and it will likely happen again and the shoe might be on the other foot the next time.
Ultimately, if it results in an increased awareness to look for the better option moving forward than it will only be a good thing – you want to see your players care and seek constant improvement from themselves and others.