A midweek Champions League win was as low key as it gets; Anfield is looking instead to the big upcoming fixture run, says Steven Scragg.
When it comes to running through the gears, on Wednesday night Liverpool idled somewhere around third gear.
Genk insisted that they weren't arriving as tourists, and while they were true to their word, Jurgen Klopp's players could have made the Belgian team's visit a considerably more taxing one.
Going Through the Gears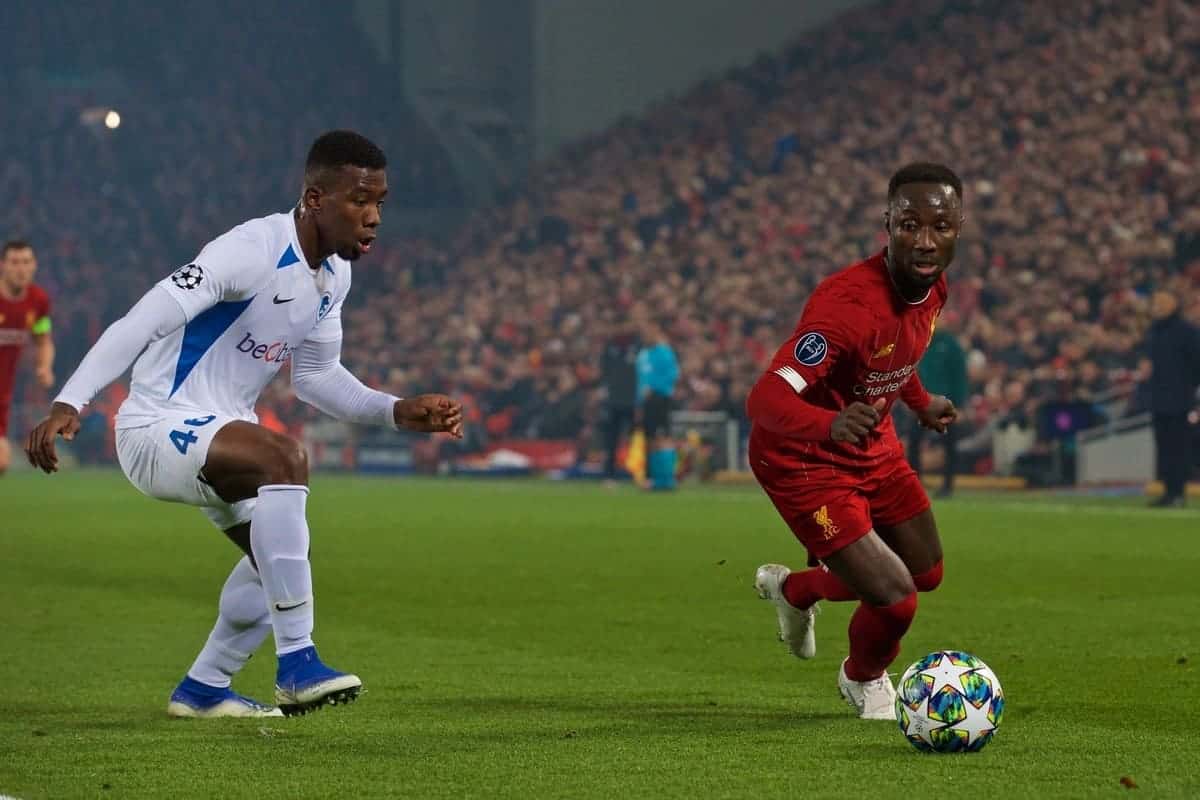 Ultimately, Liverpool's third gear was perfectly matched with Genk's highest available gears. Six changes to the Liverpool starting line-up and a Genk that didn't really need any extra incentive to embrace a trip to the home of the champions of Europe, made for a finely balanced evening at Anfield.
Two well-worked goals, reassuringly converted by midfielders and one carelessly conceded—that now means our last clean sheet resides over eight games ago—was the on-pitch story of the night.
Fireworks predominantly off the pitch rather than on it, we did what we needed to do and conserved plenty of energy for a parochial north-west head-to-head that we will be taking part in this coming Sunday.
A European night on Bonfire night, from my spec in the Upper Main Stand the skies of Merseyside were filled with an impressive barrage of fireworks. They were impossible to miss and the headache they have provoked will take until Friday to clear.
Thundershirts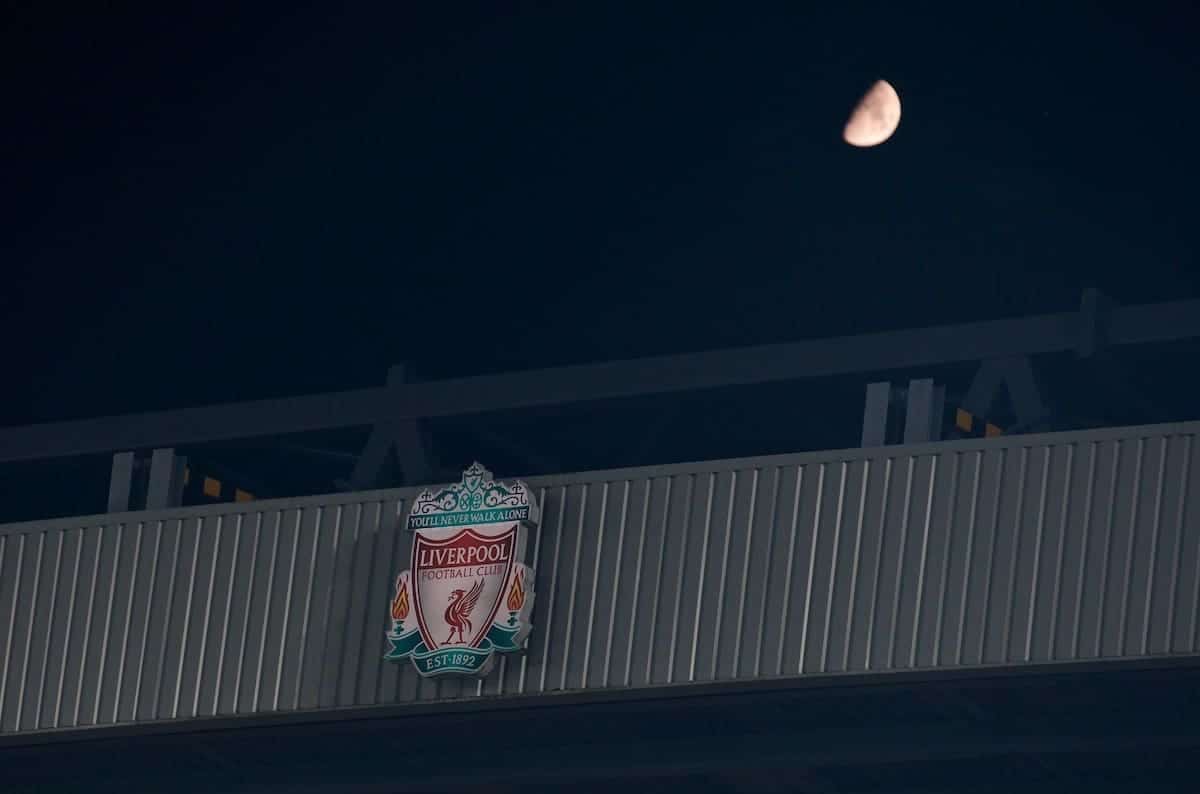 I don't see eye-to-eye with flashing lights and I'm in solidarity with the dogs of the world when it comes to firework displays.
The safest place to be on November 5 is hiding under the bed and a short few hours before the game I found myself transfixed by an advert for the 'Thundershirt', a tight-fitting, bulletproof coat-effect vest for dogs, that is designed to sooth their thunder and lightning-related anxieties. I want one made for an adult male.
By the way, what is it with people driving down motorways with their full beam on? If that's you, then take a long, hard look at yourself and stop it.
Winning was the crucial element to Tuesday night.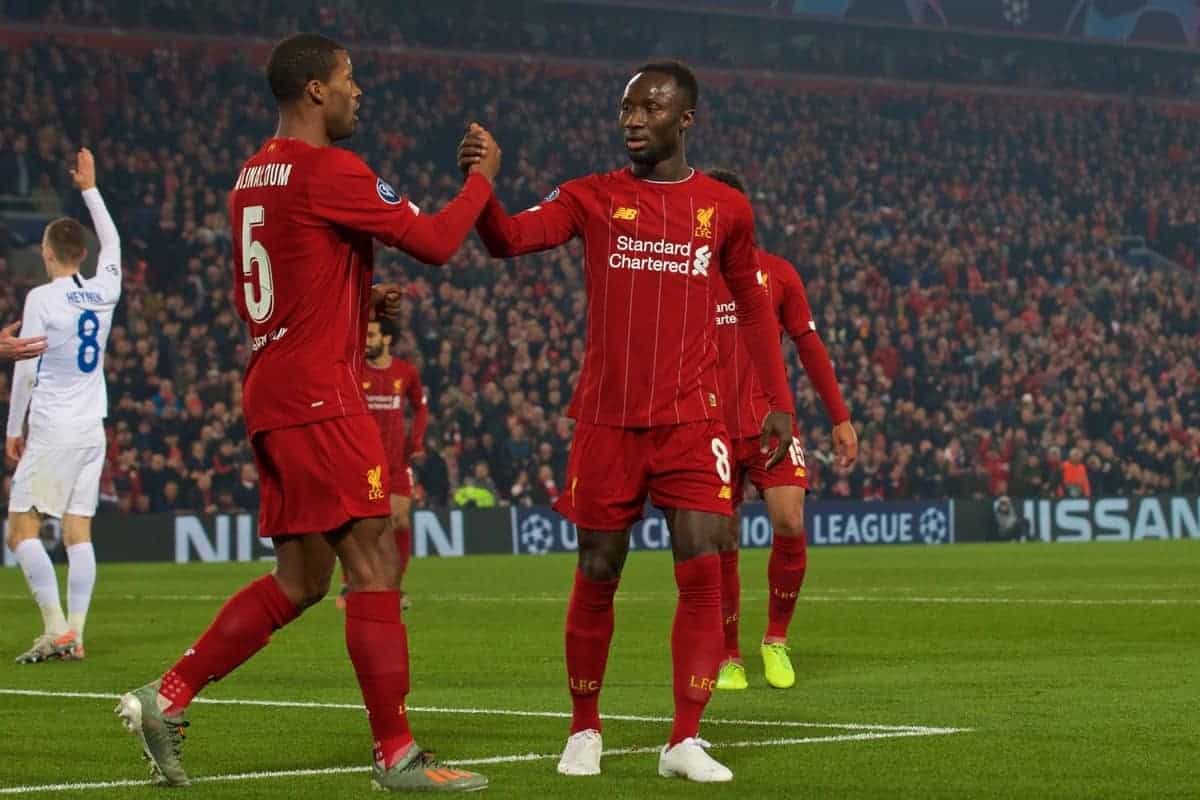 In response to losing in Naples on the opening evening of the defence of our Champions League, we have churned out three victories which haven't entirely been plain sailing, yet have still been the deserved outcome.
Napoli, meanwhile, have contrived to win only one of their last three games, handing us the top of the group before they come to Anfield. Very nice of them indeed and now they need to be put on the receiving end of a dose of Karma.
A resounding victory for Liverpool against Napoli would be supremely satisfying. I find Carlo Ancelotti an extremely likeable individual, but he is akin to that friend we all have when we are left to wonder how they ended up in a relationship with such a questionable character. For further reference, see Chelsea.
Punished For Excelling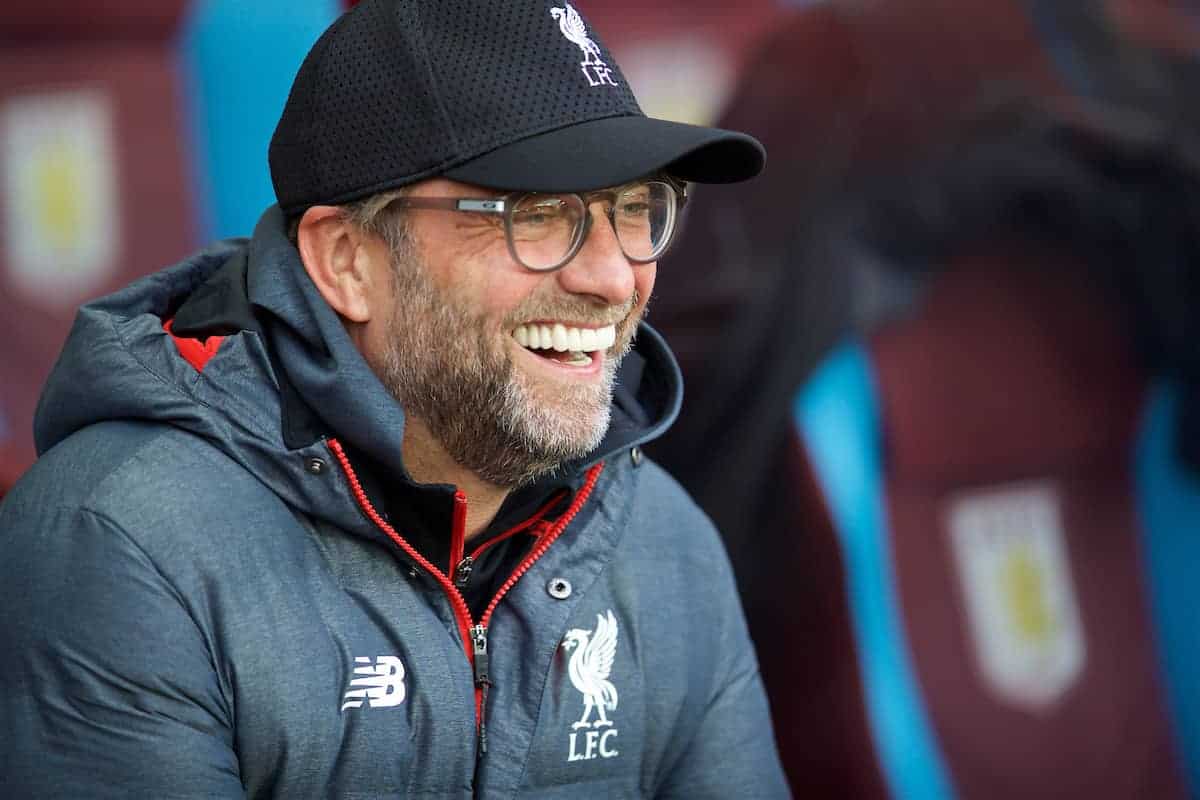 Earlier in the day, we were regaled by League Cup quarter-final nonsense. Only Liverpool FC could possibly be punished for excelling.
A League Cup quarter-final and World Club Cup semi-final kicking off in less than 22 hours of each other, a week before Christmas.
I can see a time approaching when the League Cup goes full circle and English football's biggest movers and shakers opt out of it, just as so many of them did in the 1960s.
It will be interesting to see how Klopp rotates these games.
I say we send the under-19s to Villa Park, pack off our 2005 Champions League-winning team to Qatar and let our current first-team squad enjoy a few days off, before the madness of the festive programme kicks in.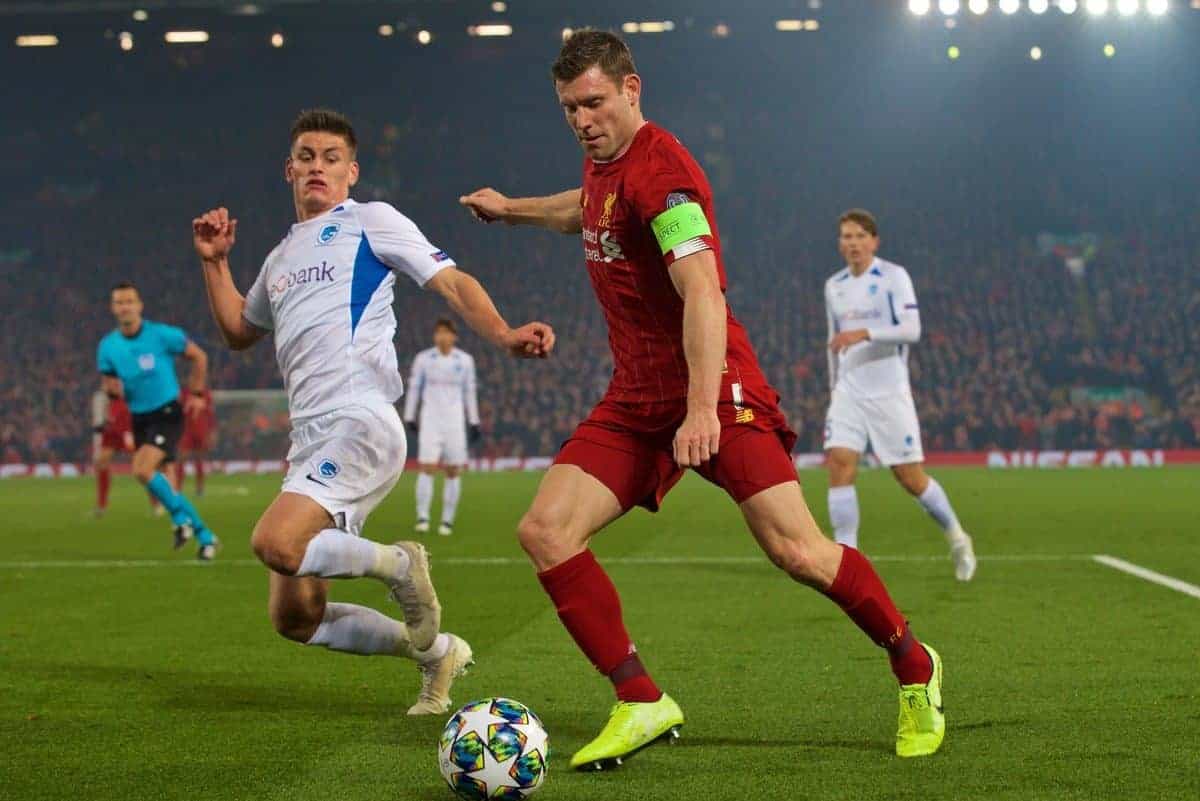 In all reality, we will be nothing but stretched and Klopp will not be in attendance at one of these two games.
We should send James Milner to Villa Park in the role of player-manager.
Klopp's team selection on Tuesday night was unashamedly made with the visit of Manchester City in mind. It was a sensible approach. Andy Robertson, Roberto Firmino and Sadio Mane will walk straight back into the team on Sunday, while Jordan Henderson will too, if he recovers from illness.
Landscaping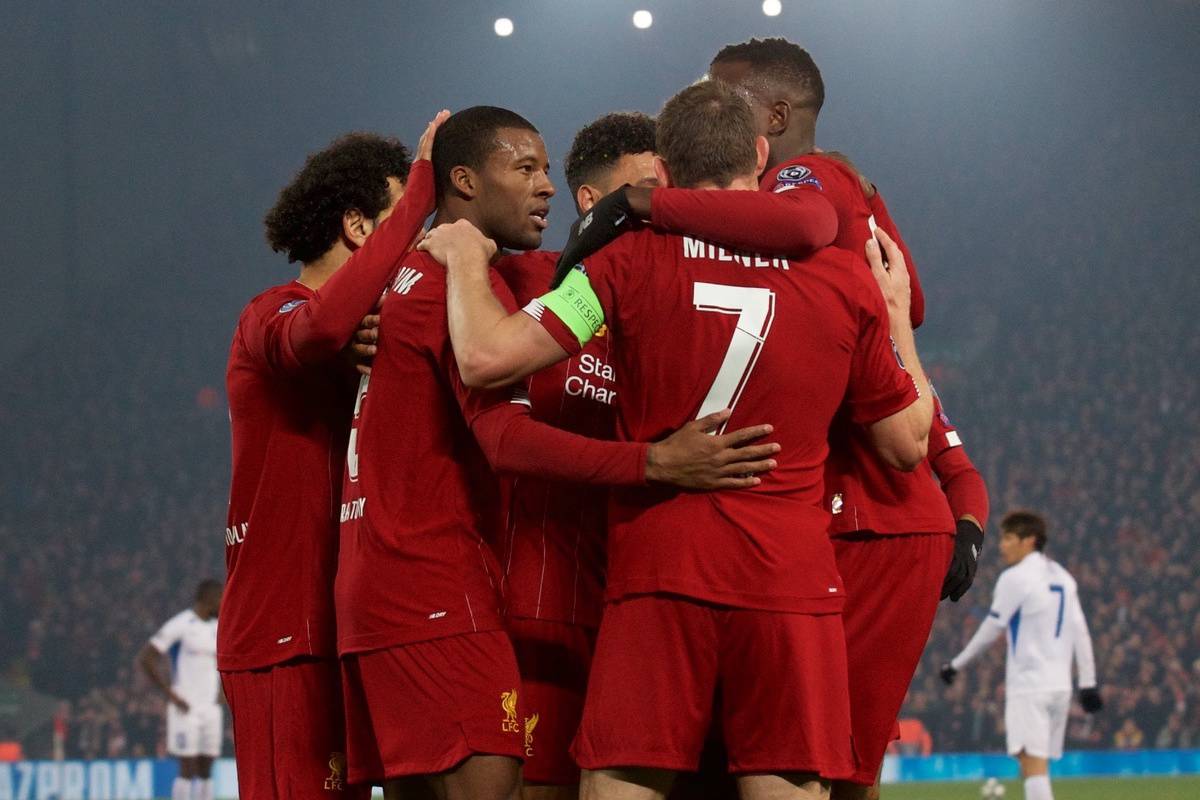 Sunday's game is potentially a landscape-altering one and the last international break of 2019 looms behind it.
A victory for Liverpool will open a chasm of nine points and, beyond the international break, there will be a switching of emphasis in fixture lists of both teams.
Encompassing Sunday's visit to Anfield, the resumption of club football in mid-November and the dawning of New Year, Pep Guardiola's team will face Liverpool, Chelsea, Manchester United and Arsenal, while after Sunday, Klopp's men will not face another big-six rival again until 2020 has arrived.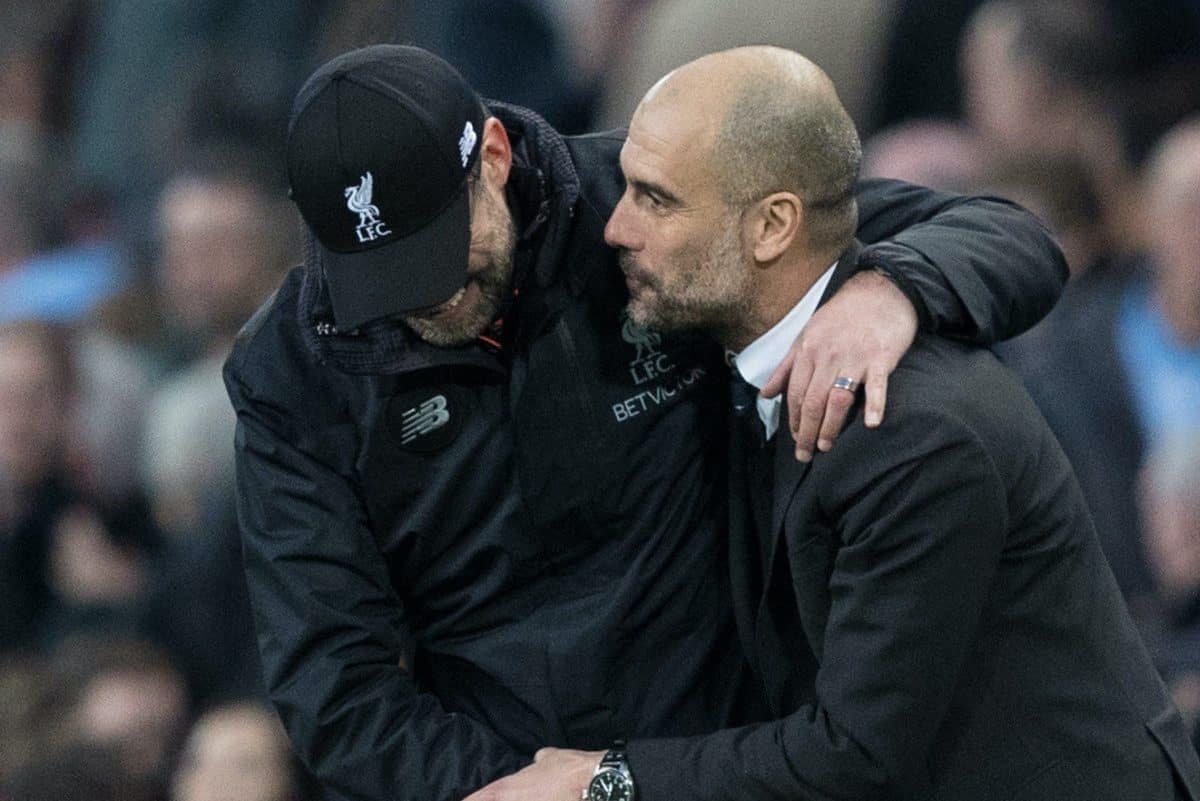 Liverpool can do some serious season landscaping on Sunday, and this is the game where we can channel the lessons of the past in the most positive way imaginable.
When it comes to Sunday, the mantra Klopp directs to Guardiola should be that "this is going to hurt you more than it is going to hurt me".
You love your European nights, right? Well, I've written a book all about the gloriously random days of the European Cup Winners' Cup and you can buy one right here. Also the ideal Christmas gift for that family member who is old enough to remember Sportsnight and Midweek Sports Special…