After the latest Liverpool win kept us six points clear at the top, Steven Scragg examines the comeback and looks to a massive week ahead.
It's not a sprint, it's a marathon.
The ultimate statement of composition of a league title race, trotted out as an almost hackneyed stereotype.
Michael Johnson-Esque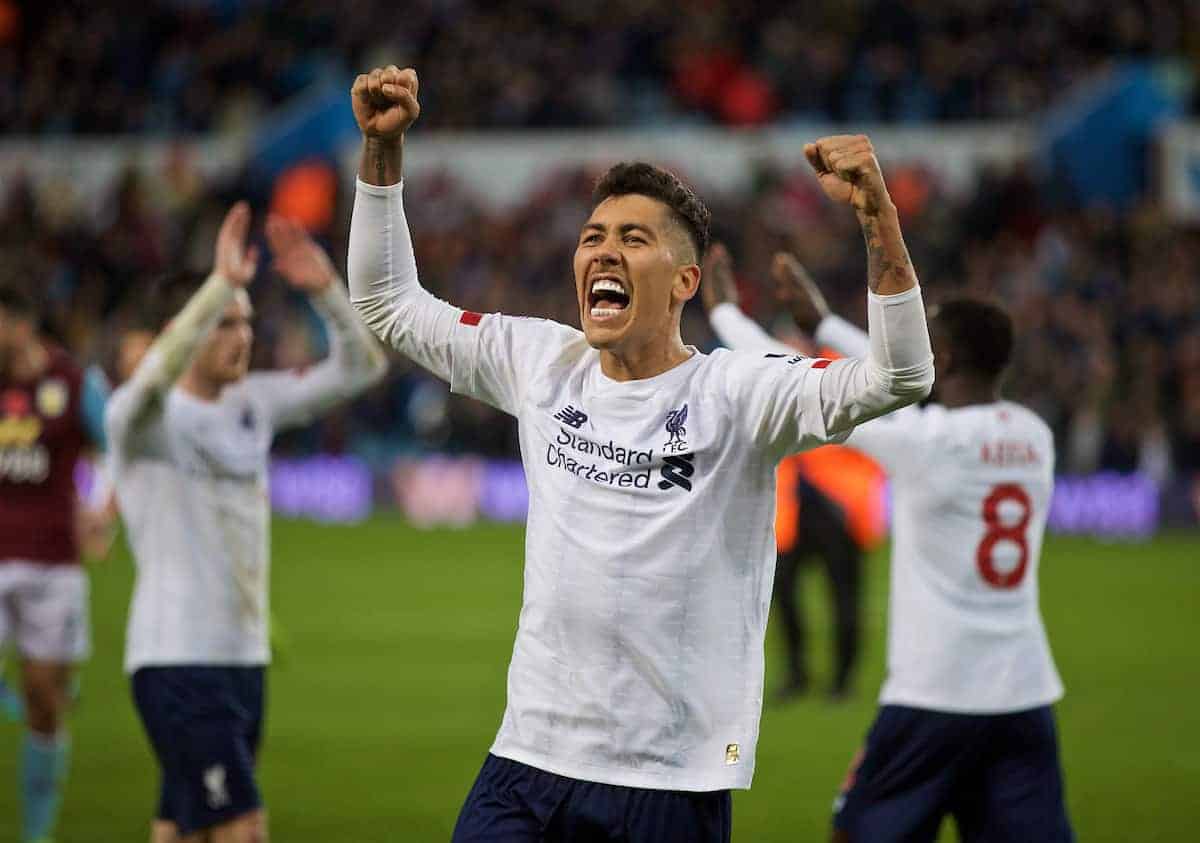 With ten victories and one draw, Liverpool have sprinted into the latest Premier League campaign. Shoulders thrown back, spine straight, arms pumping, knees lifted high, eyes focused down the track.
In. The. Zone.
Think a footballing version of Michael Johnson.
Not that either of them have any contemporary bearing on our season and current condition, but our greatest traditional rivals, Everton and Man United, are already 21 and 18 points behind us respectively.
By the time we walk from the Anfield pitch next Sunday, we will effectively be nearly a third of our way through the 2019/20 season. The prize on offer against Manchester City will be a nine-point advantage over Pep Guardiola's men, as we head into the last international break of the calendar year.
We will have played each of our fellow big six opponents once.
Next Sunday, Jurgen Klopp will be able to point to last January and a missed opportunity to put the 18/19 title race into a potential headlock, at the Etihad.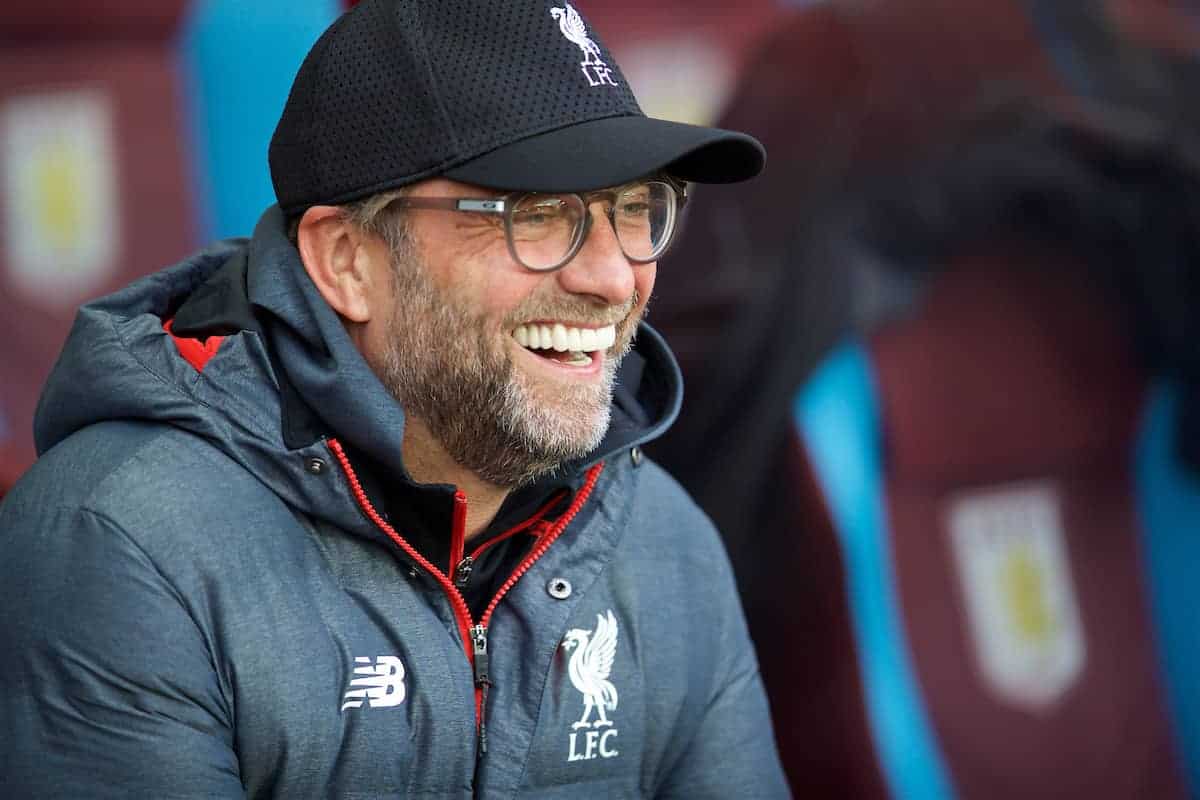 He will be able to implore to his players that they go out there and scratch that particular itch, by beating Guardiola's side with a violent force of footballing nature.
The pressure, next Sunday at Anfield, should entirely belong to our visitors.
If we tear into City in the manner that we know we can, they will not be able to live with us. The noises Guardiola is already making about Sadio Mane suggests that we have moved into his psyche long before we face his team.
Guardiola isn't adhering to the mantra of "one game at a time" within this.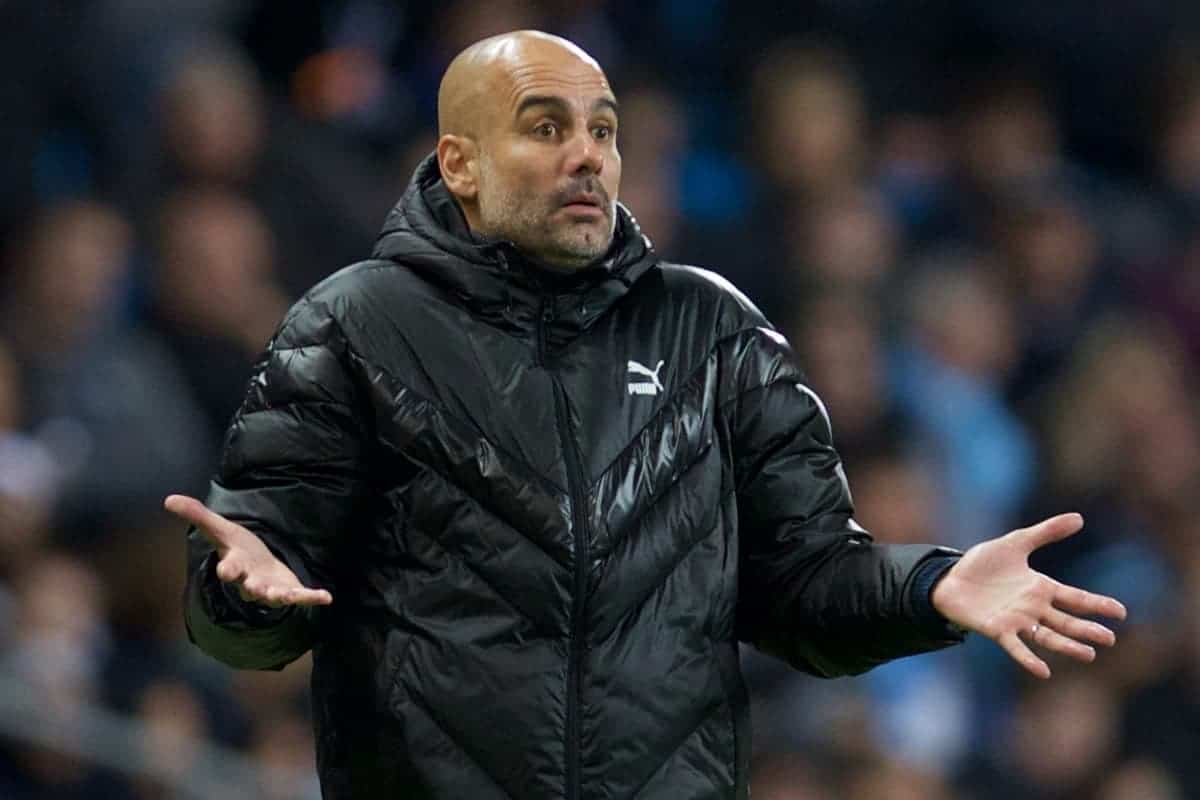 While supporters are allowed to be distracted by what is upon the horizon, I'd be a bit concerned if Klopp was blithely ignoring the job of dealing with Genk right now.
Win, lose or draw against City, this battle for the league title won't be decided next Sunday. Yet, the outcome of marathons are dictated by flashpoint events.
Flashpoint events like the occurrences at Villa Park between the 87th and 94th minutes.
A Different Type of Bedlam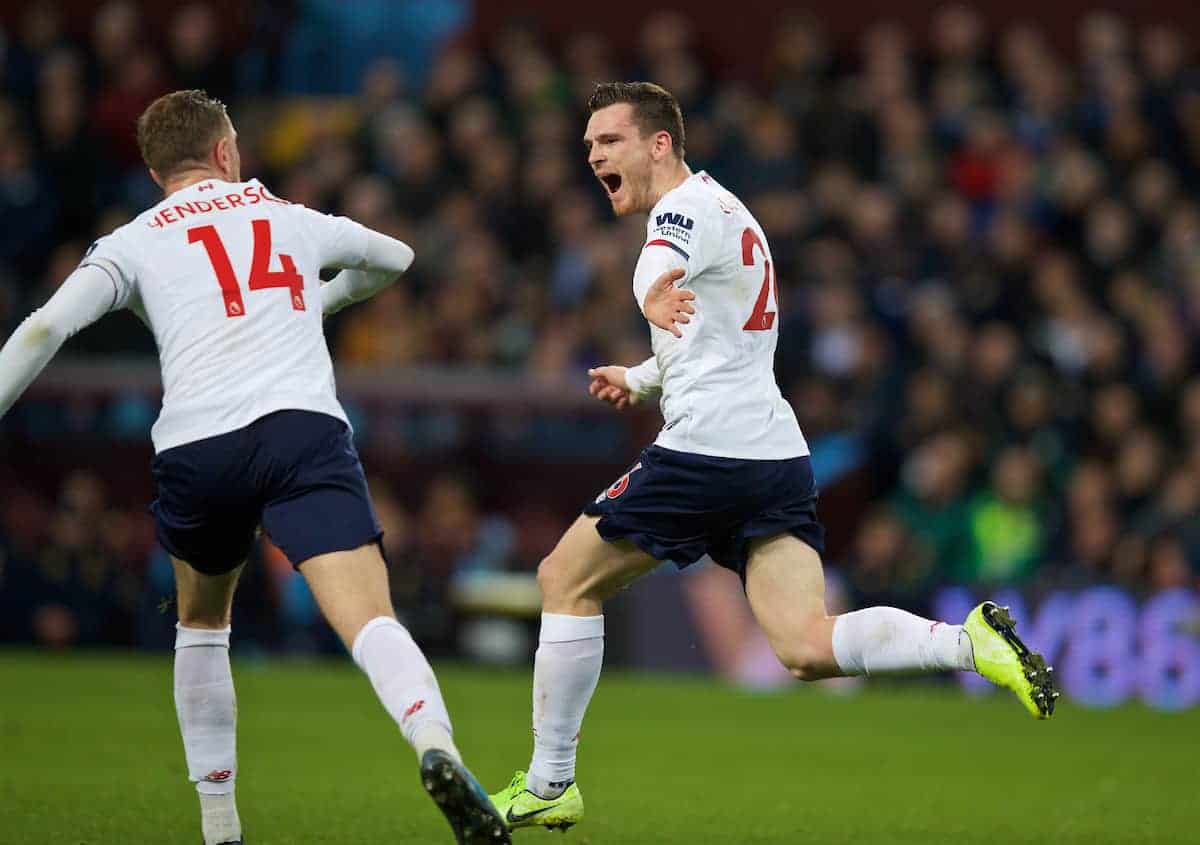 When Andy Robertson headed home his late equaliser against Aston Villa, it appeared that he had clawed us away from the jaws of defeat, only for Mane to ramraid us a winning goal in the fourth minute of added time. In the away end it prompted unrestrained bedlam. A significant type of bedlam.
As Liverpool supporters, we know how to celebrate. Mane's winning goal wasn't just a telling moment in the pursuit of three points, it was a telling moment in how this Liverpool is increasingly viewed as potential champions.
This was a victory born out of insistence, by a team that refuses to give up. Stamina isn't just a physical attribute, Liverpool also has a stunning sense of stamina of the mind. The legs keep running while the brain cells keep turning.
When Mane's header crept inside Tom Heaton's far post, the symbolism was palpable. These were the actions and celebrations of a team and set of supporters that aren't simply hoping to win the Premier League title, they were the actions and celebrations of a team and set of supporters who sense it is inevitable that they will win the Premier League title.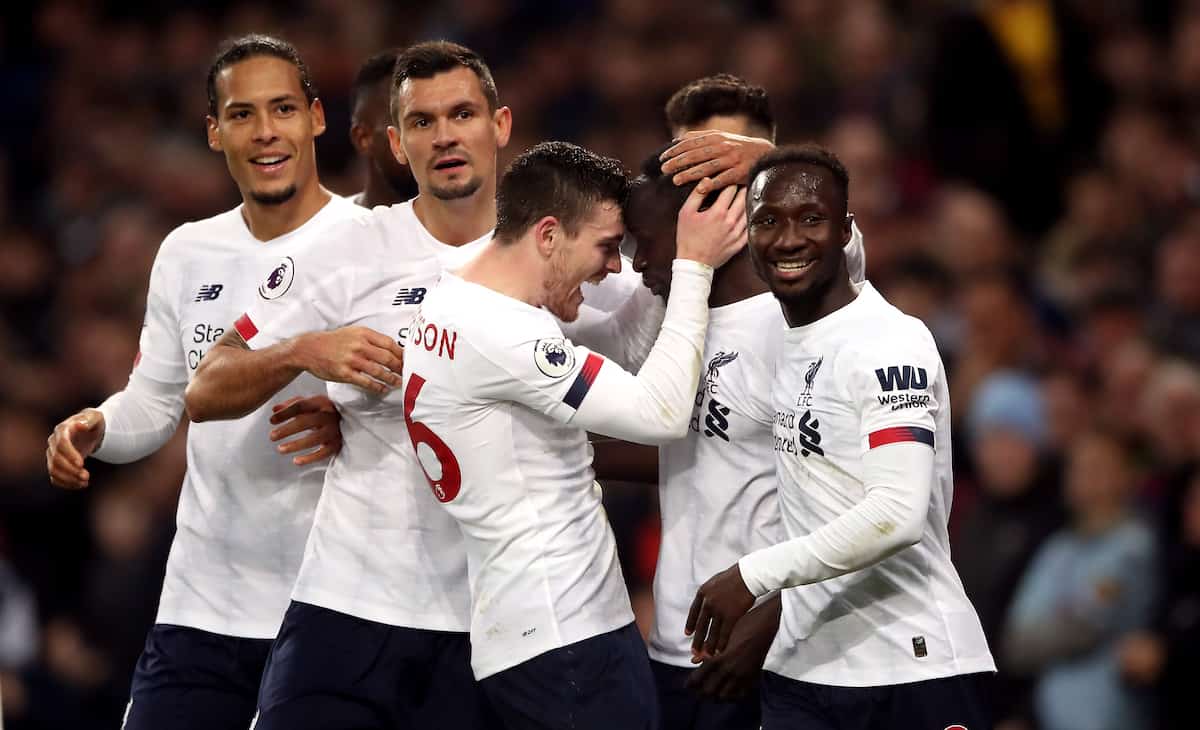 The way in which the result was acknowledged by rival supporters; the manner in which the outcome was reported about by journalists and broadcasters, you are left with the suspicion that they feel it is inevitable too.
A game of tension, a game of incident; until the twist to the tale, it looked like VAR was going to steal the scene once again.
An Aston Villa goal scrutinised by VAR and permitted to stand, a Liverpool goal disallowed only to be scrutinised and not overturned. In a ludicrous set of permutations, either both goals should have been allowed or disallowed.
Our Most Difficult Game of the Season So Far?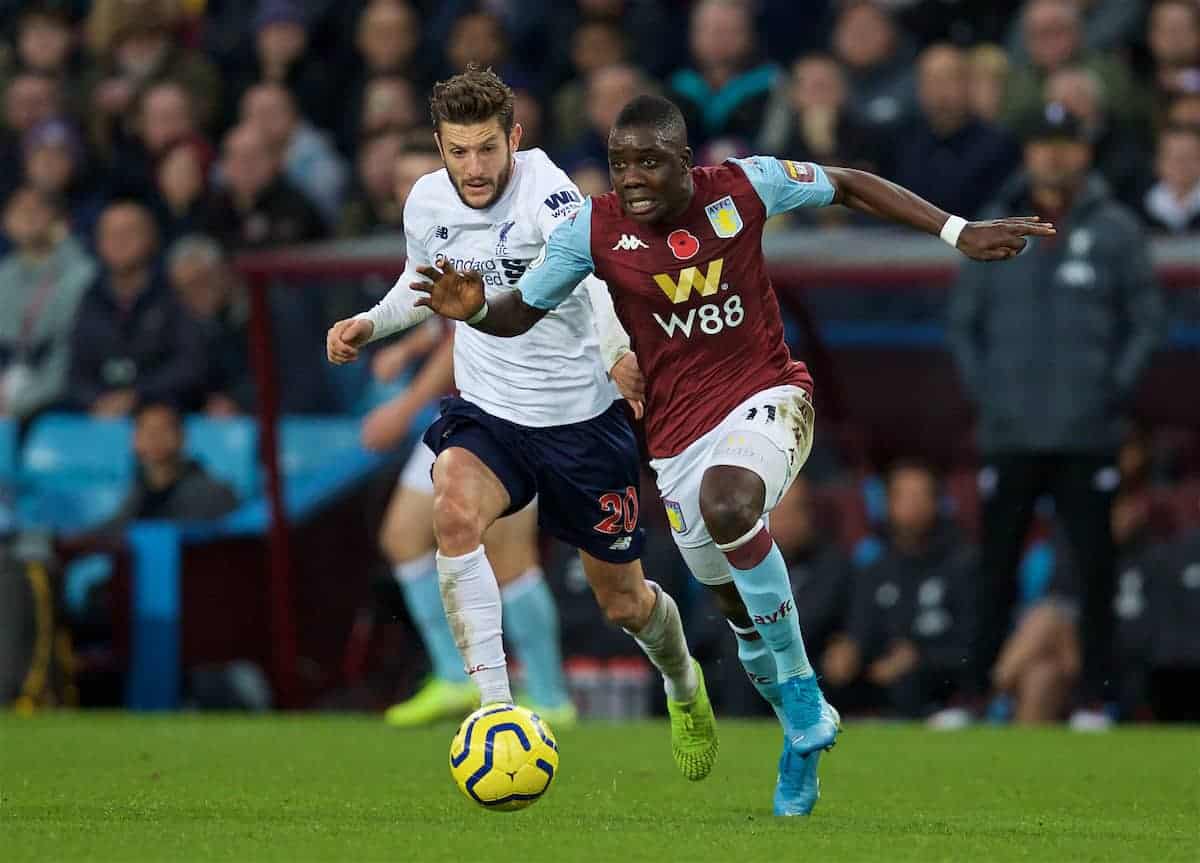 Aston Villa worked hard, they came at us with positivity, they pressed and closed us, but we made heavy weather of the afternoon for far too long. In one part taxed by our opponents, in one part disjointed in a self-inflicted capacity.
While we can quite rightly point accusing fingers at the Moss/Atkinson axis of ineptitude all we like, we didn't make Heaton work hard enough until we applied greater second-half pressure.
One of the most soothing aspects of escaping a game like this with a hard-earned victory is that you are left with a warm glow that the team we have just beaten will defeat other rivals of purpose at some stage.
You are magnetically drawn to take a peek at when City face them, only to find it was last weekend and you'd already forgotten about it.
All Eyes on Genk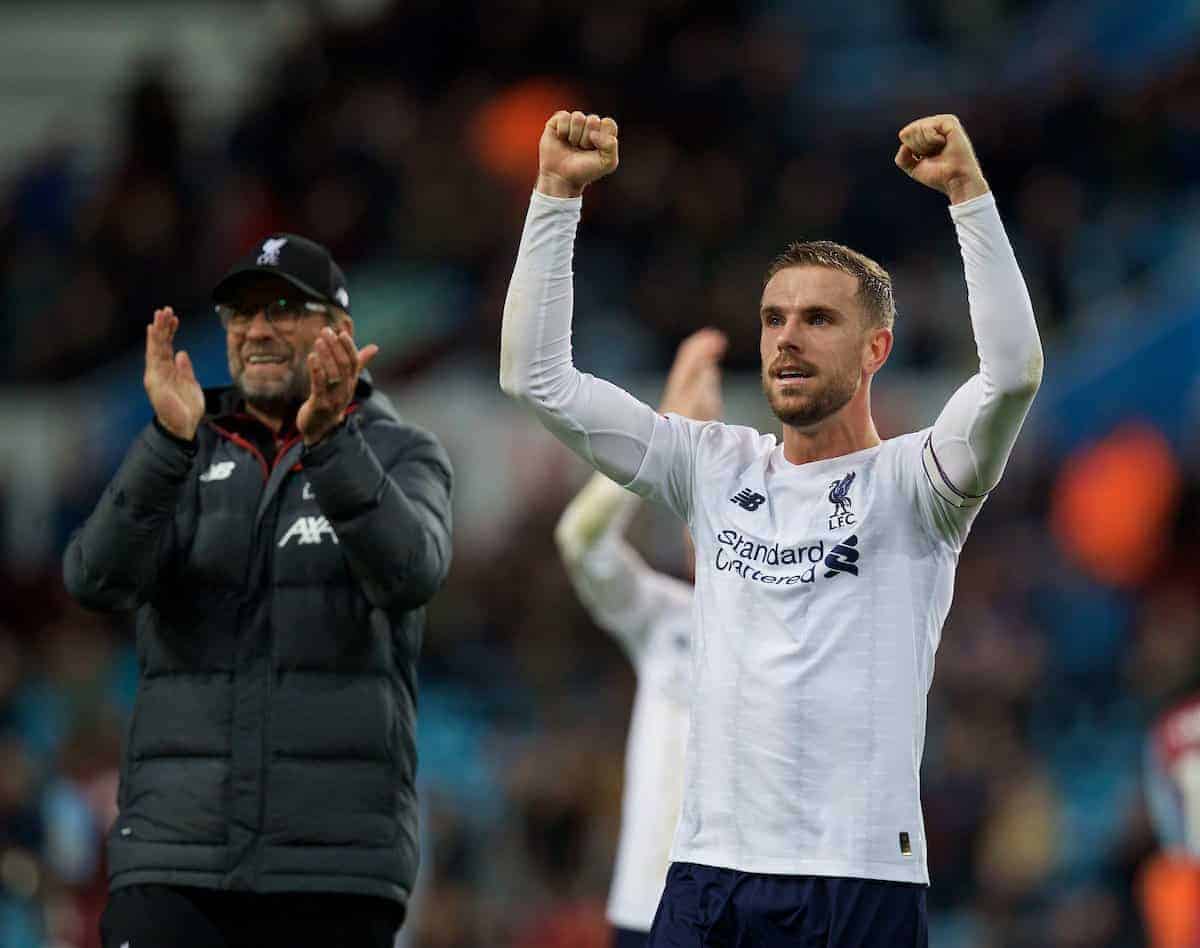 A deep intake of breath and a long exhale taken, attention turns back to the Champions League and the visit of Genk. A chance to take a big step towards the knockout stages, the opportunity to shuffle the midfield again.
Last season, to me, it felt like we needed to compartmentalise each competition for us to get the best out of our campaign. To give the domestic cup competitions the cold shoulder and the shelve the Champions League, at least in the group stages, to be able to challenge for the Premier League title.
This time around, it feels like one sweeping start to the season with no need for segregation of tournaments.
Here is the next game, this is the lineup Klopp has selected and we set out to win it, no matter who the opponents are and which trophy we are contesting.
Trailing in the 87th minute? Fear not. This Liverpool have it covered.