Everton eh? They really are a riddle, wrapped in a mystery, inside an enigma, both on and off the pitch.
On one hand, there were a hugely significant amount of Everton supporters in the Lower Anfield, who partook in the period of applause in support of the continued campaign for justice over Hillsborough.
Yet, on the other hand, there were quite a few tastelessly indulging in 'fence pushing' gestures, in repost to seeing their team subjected to another adverse result and performance in a Merseyside derby, the 234th Merseyside derby no less.
Everton are a classic double-sided coin in this respect. Some of the very best football conversationalists and thinkers I know happen to support Everton, yet there is also this Neanderthal section too.
A proportion of their support that doesn't even seem to like football; a splinter group that genuinely and obsessively revile Liverpool in a manner that isn't healthy.
This isn't to say we are blessed with a negligible quotient of supporters of questionable thought process ourselves. I'll always maintain I know more Liverpool supporters who are whoppers than any other club, simply on the basis that I know massively more Liverpool supporters than I do supporters of any other club.
Basically, our best really are the very best in the 'business', while our worst are an embarrassment.
Hi Ho Silva Lining?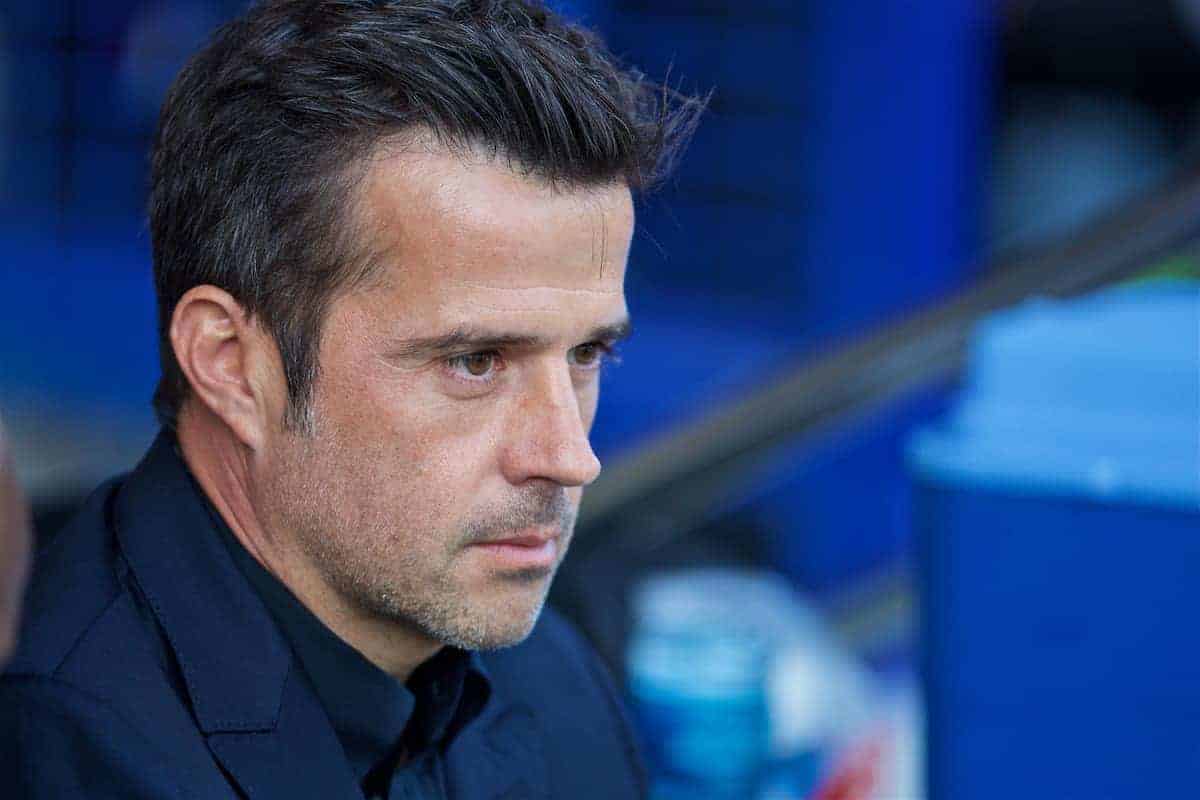 On Wednesday evening at Anfield, Everton became the first team this season to score two goals against Liverpool in an individual Premier League game.
On the pitch, Everton just can't make their mind up what that want to, or even should, be.
They have a collection of players that should be simple enough to form into a cohesive, ball-playing unit, in the way a club like Bournemouth are—Liverpool's very next opponents.
You can look at teams like Leicester City and Wolverhampton Wanderers, then ponder why Everton seem incapable of replicating a similar environment at Goodison Park.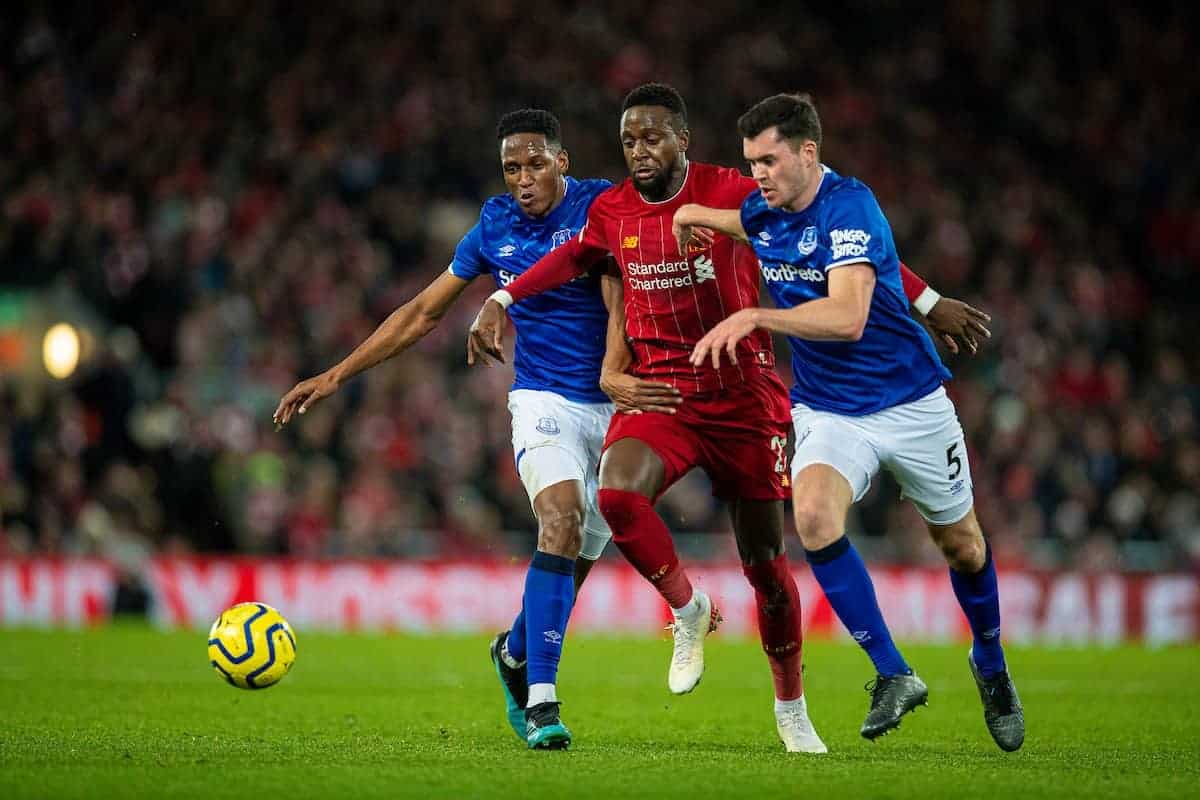 The expansive football of other teams is envied by the Everton board of directors, yet is seemingly viewed with suspicion by the fanbase.
This largely stems from Joe Royle's 'Dogs of War' vintage.
Everton undergo periodical footballing mood swings. They flip from the pragmatism of David Moyes and Sam Allardyce, to the brave flirtations of something more outlandish with Roberto Martinez and Marco Silva, with Ronald Koeman having attempted to balance himself on the dividing borderline.
2019/20 is proving to be anything other than a 'Silva Dream Machine' at Everton. For reference of David Essex, kids, or ask your dad/grandad.
A man under stress and increasingly being backed into a corner he won't be getting out of—see the experiences of Colin Harvey, Howard Kendall parts two and three, Mike Walker, Walter Smith, Martinez, Koeman and Allardyce—I was amazed that Silva was allowed to preside over this one.
Differences and similarities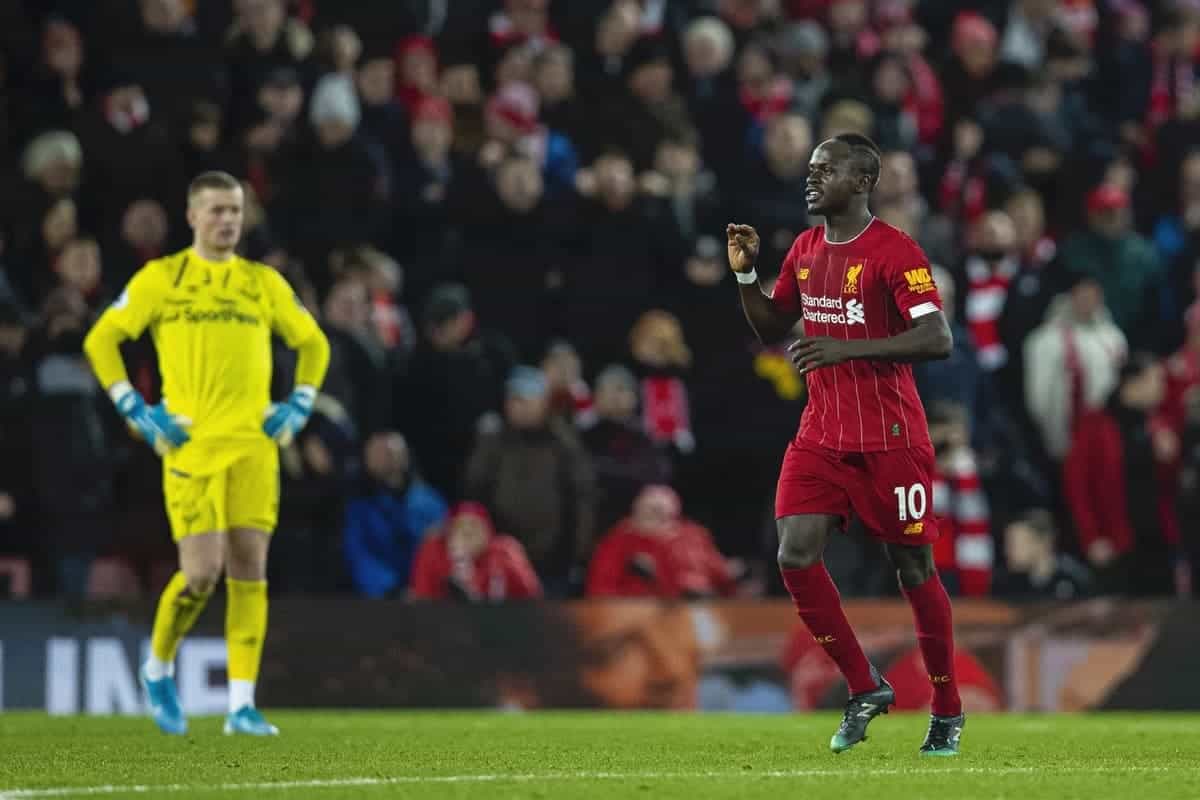 It would have been the stereotypical Everton modus operandi to have sacked their manager right before the Derby, in a bid to instil a transparent feelgood factor.
Silva is likely to depart Everton as their eighth successive manager not to have procured a win at Anfield.
Encumbered with a decaying mindset, Everton are a club that struggles for identity. They harbour loose plans of leaving Goodison and the hopes of landing a winning lottery ticket. It must be difficult for them to witness what Liverpool have made of themselves.
There are Everton fans I respect that genuinely fear the worst for the club they love. Relegation is spoken of and this win of ours has plunged them into the bottom three.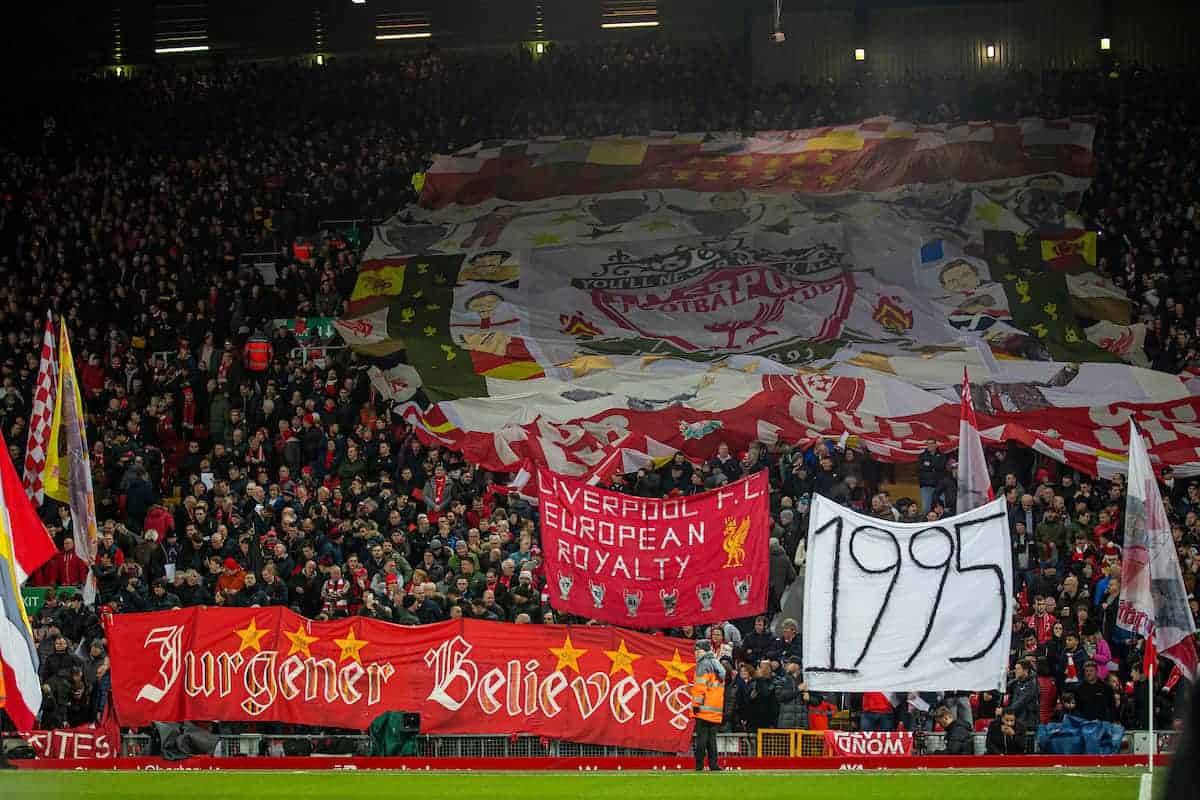 The more militant and abrasive elements of Everton's support look at Liverpool and pour scorn wherever possible, yet they would privately love some of what we're on. They mock the banners, the flags and the pyros but silently admire them.
In recent times Everton have made attempts at generating passion and an atmosphere at Goodison, that have been ridiculed in Liverpool supporting circles. We shouldn't laugh too loudly, as it wasn't all that long ago that we were organising flag days and issuing song sheets outside Anfield.
Somebody suggested the other day that there was great potential for Everton's supporters, if they could just let go of their hate for Liverpool and that they should position themselves as a scouse St Pauli.
Locally sourced support, mad passion and a place in the heart of football hipsters the world over could be theirs.
Glitter and Gold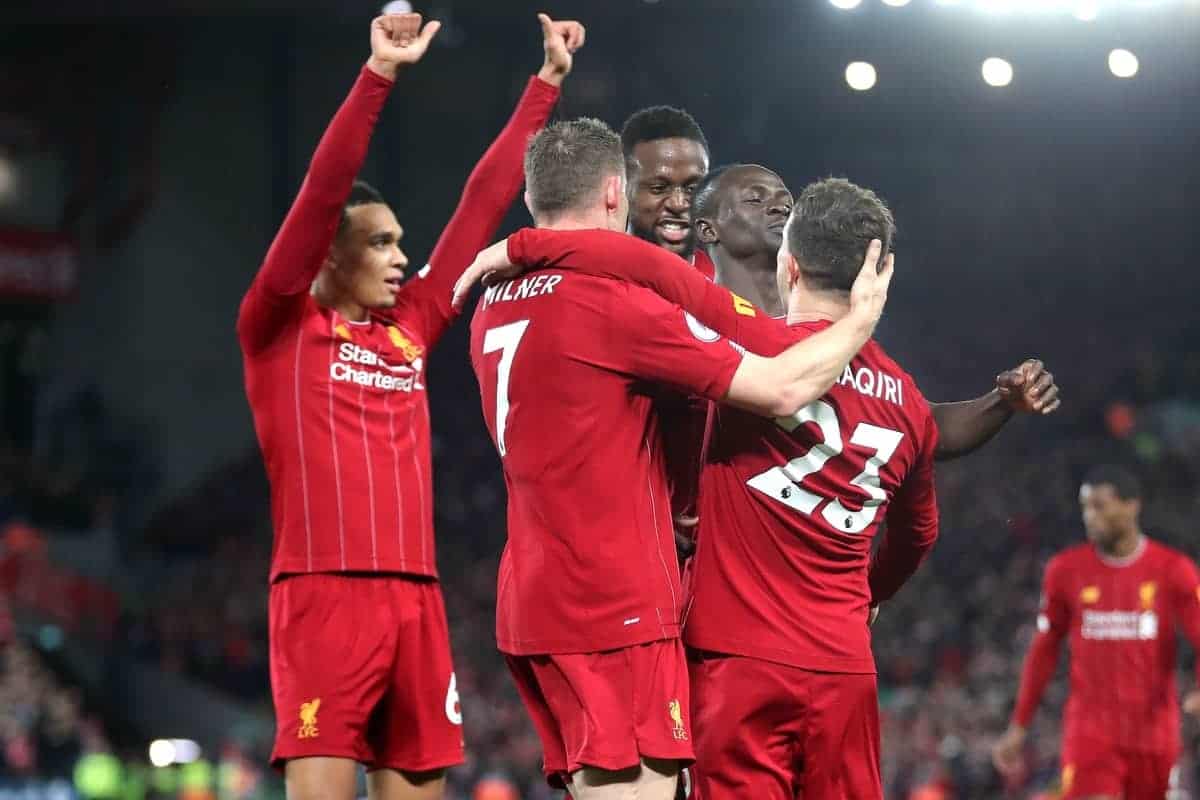 However, in the heavily choreographed all-singing and all-dancing Premier League, all that glitters can't be believed to be gold?
At least it is at Anfield at the minute.
Another clean sheet eluded us in this one, but Liverpool scored with ease and panache, seemingly at will. When the fourth went in, it really did feel like we would score ten, yet we almost let Everton bring the scoreline to 4-3.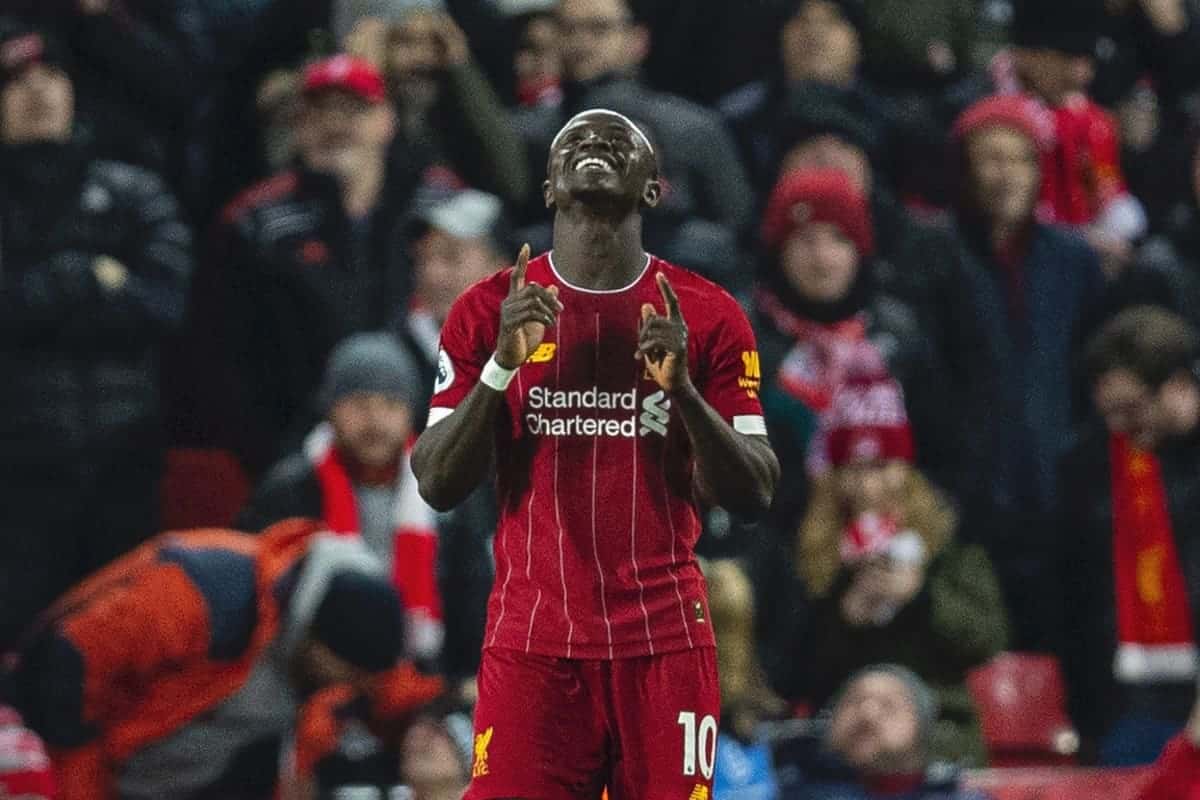 Liverpool, ignoring the laws of footballing physics since October 2015.
Divock Origi just loves this type of occasion and he will be hugely important throughout December, as will Xherdan Shaqiri, who was a man reborn on Wednesday night. Sadio Mane meanwhile, was just utterly Sadio Mane.
Thrills and chills once again were delivered by Jurgen Klopp and his men. They are a privilege to watch.
To Bournemouth we go next, where it always seems to be a bit bonkers for us. Try to get a good night's sleep in at some point. You, like I, will probably benefit from it.