When it comes to key signings, 2012 was a big year for Liverpool. No, not because of Fabio Borini, Joe Allen and Oussama Assaidi…
…but because of the arrival of a new scouting team and a new way of working behind the scenes.
The now world-renowned sporting director Michael Edwards was already at the club as head of performance and analysis, and he was joined in 2012 by director of research Ian Graham, a manager with good coaching pedigree in Brendan Rodgers and two scouts from Man City: chief scout Barry Hunter and head of recruitment Dave Fallows.
This led to the formation of what was then dubbed the 'transfer committee'.
Though it was often maligned at the time, much of that 'committee' remains intact to this day—albeit without the ridiculous name—and has played a major part in Liverpool's success.
From the off, this group gave an indication of what was to come in the transfer market for Liverpool in the coming years.
Sturridge and Coutinho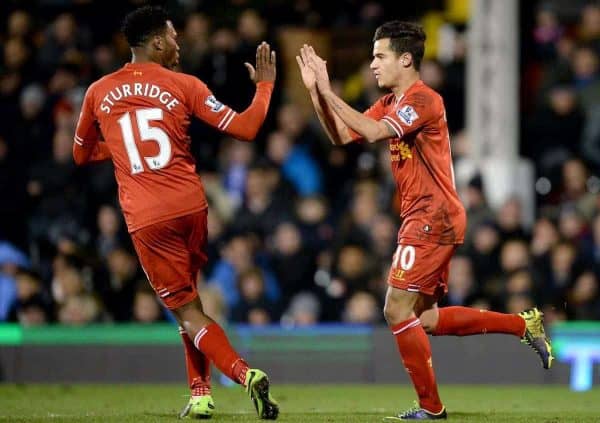 Despite only being at the club for a few months, in January 2013 this new recruitment team swooped for two of Liverpool's most entertaining players of recent years, Daniel Sturridge and Philippe Coutinho.
Coutinho was arguably the most important signing for Liverpool in the Premier League era, as the quality he showed during his time at the club persuaded Barcelona to fork out a record fee, allowing Liverpool to use the money to sign a bunch of would-be world-class players such as Mohamed Salah, Fabinho and, chiefly, Alisson and Virgil van Dijk.
Sturridge was a star of Liverpool's memorable 2013/14 title challenge under Rodgers, and both club and fans certainly got their money's worth when he was on the pitch.
These were the first signs that the Reds were moving in the right direction in the market.
Fenway Sports Group had bought the club in 2010, two years prior to the arrival of Hunter and Fallows in September 2012, and were now starting to get to grips with this soccer lark.
In those two years they might have learned that those recruitment methods which had worked so well for them in baseball may not transfer across easily to football, if they didn't know this already, but that didn't mean data and scouting wouldn't play a huge role in the future of Liverpool under their watch.
Graham's data, after all, helped convince the owners to make their most important signing of all, Jurgen Klopp, but going back to 2013 when this recruitment team embarked on their first summer transfer window there are two signings which now really stand out, even if they didn't back then.
Alberto and Aspas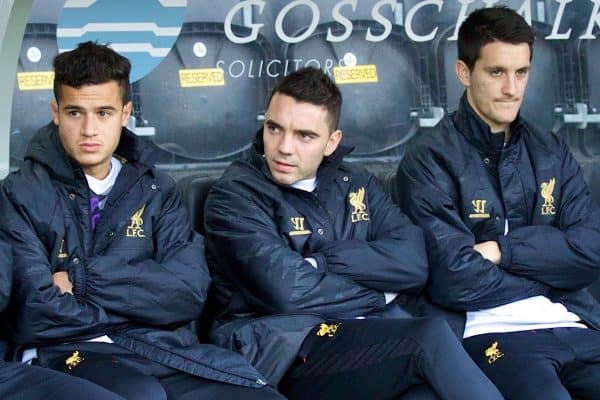 Looking back on this time it's fairly easy to spot the players which will have been highlighted by the recruitment team, and Luis Alberto and Iago Aspas definitely fall into that category.
Aspas was brilliant in pre-season, and wasn't too shabby once the campaign started either as he filled in for the suspended Luis Suarez.
It appears that the scouts and analysts wanted a player as close to Suarez as they could find, and the fiery Spaniard was the most 'gettable' of these players.
Alberto, meanwhile, was a classy midfield playmaker but, like Aspas, was barely given a chance by Rodgers during that season.
Though these players were labelled failures at the time, they have since gone on to show why they were brought to Anfield in the first place.
Aspas eventually returned to his home, Celta Vigo, where he is a club legend. He went on to become the most prolific Spanish striker around, earning his first call-up to the national team in 2016.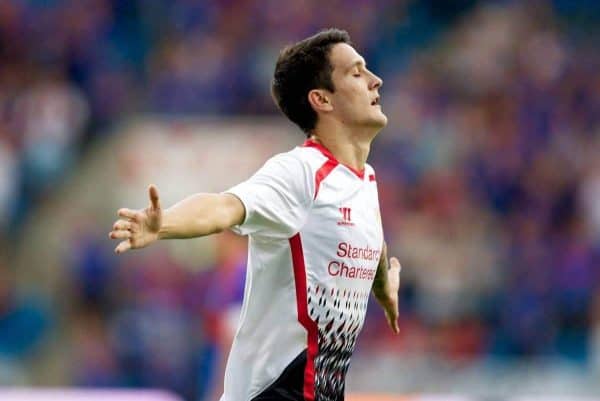 Alberto is now one of the best midfielders in Europe, and is currently the star of a Lazio team who are challenging for their first Serie A title since 2000, and what would be just the third league win in the club's history.
Though the pair were labelled flops at Liverpool, they have since proven their quality. Maybe under different circumstances, and with more game time, they could have done so at Anfield.
Watching the energetic and inventive Aspas for Celta, it's difficult not to think that he would have been the ideal Klopp player.
Transfer Tussle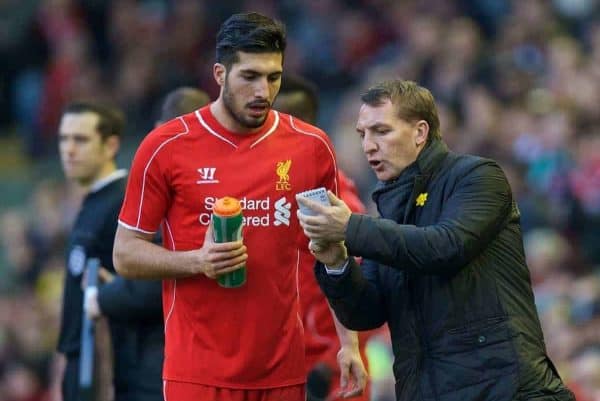 In the season after Liverpool's title challenge under Rodgers, it appeared there was a battle for control of the club's transfer dealings.
Rumour had it that the manager was given more of a say due to the second-placed finish the previous year, and two groups of players were arriving at the club: players signed by the 'committee' and others signed by the manager.
One of the obvious recruitment team signings was Emre Can, who arrived from Bayer Leverkusen for one of the lowest fees forked out in that window at just £9.75 million.
Can is still criticised in some quarters, but was a good servant for the club and has gone on to win a Serie A title with Juventus, earned 25 caps for Germany and now plays for Borussia Dortmund.
This isn't the career path of a bad player, or even an average one.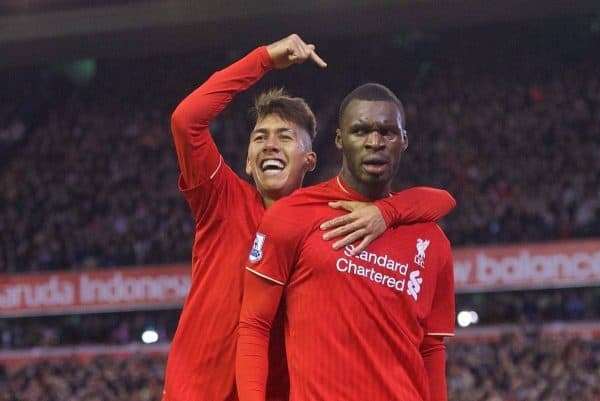 The battle between Rodgers and the recruitment team came to its conclusion ahead of the 2015/16 season, when the manager said he would not oppose the signing of Hoffenheim's Roberto Firmino as long as was able to get his own man, Christian Benteke.
According to Simon Hughes, writing in the Independent, Rodgers "effectively agreed with Michael Edwards that if the sporting director in waiting allowed him to sign Christian Benteke, he would not get in the way of Roberto Firmino's recruitment."
The manager obviously favoured his own man, Benteke, and this meant Firmino's Liverpool career began on the bench or on the right wing, neither of which used his strengths.
The continuation of the limp performances from 2014/15 season were enough to convince the club's hierarchy that a change was needed, and this came in the dugout rather than behind the scenes.
Signing Success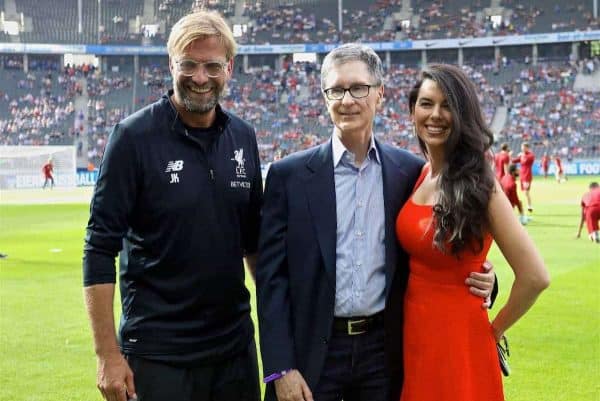 This recruitment team are now having a field day with Klopp, plus his assistants Peter Krawietz and Pep Lijnders. Scouts, analysts and coaches are all on the same page.
In 2019, Klopp commented to the New York Times: "The department there in the back of the building? They're the reason I'm here."
Not all of those early signings have worked out, but the success rate has improved immeasurably in recent years since Edwards moved into the sporting director role in 2016.
The signs were always there that, once the right structure was in place—from data analysis through to management and coaching—the players would fall perfectly into the team and improve Liverpool's chances of success.