Over a decade after Rafa Benitez's exit from Liverpool, questions remain over whether the Spaniard was forced out by those overseeing a takeover.
Benitez's relationship with then-owners Tom Hicks and George Gillett was, rightly, fractured, and at the end of the 2009/10 season his departure was confirmed.
The official statement explained that his exit was "by mutual consent," though it was widely speculated among fans that the legendary Spaniard was sacked.
Speaking to This Is Anfield, Martin Broughton, who was acting as chairman of Liverpool at the time with a view to expediting the club's sale, insisted that was not the case.
"My task was to find new owners. And when you get new owners, you don't know who they're going to be at this stage," he explained.
"You don't know whether they're going to come already in their minds: 'The manager we want is obviously the management team'.
"You know, it might be that they're happy with the existing manager. It might be they're unhappy with the existing manager. It might be the style of play, they're looking for a different style of play.
"So the chances of the new owners wanting to have the opportunity to choose their own manager is high.
"Why would I want to make a change before they come in when the right time for a change, if there's going to be one, is after they've come in?
"It's their own decision as to whether they want to make the change or not."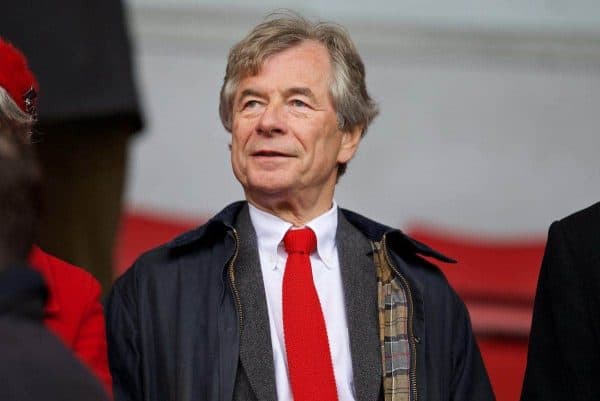 Broughton indicated to This Is Anfield that, along with Didier Deschamps and eventual hire Roy Hodgson, Liverpool had future Man City manager Manuel Pellegrini on their five-man shortlist to replace Benitez.
But he maintained his stance that the decision over any manager should have been in the hands of the new owners – confirmed in October 2010 to be the future Fenway Sports Group.
Nevertheless, the 75-year-old businessman clearly feels Benitez could be difficult to work with at that time.
"I go back to the conversation I had with Rafa when he said he wanted to buy a left-back," he recalled.
"I said: 'Well you've bought six in the last six years. If none of those worked, what makes you think the seventh one is going to?'."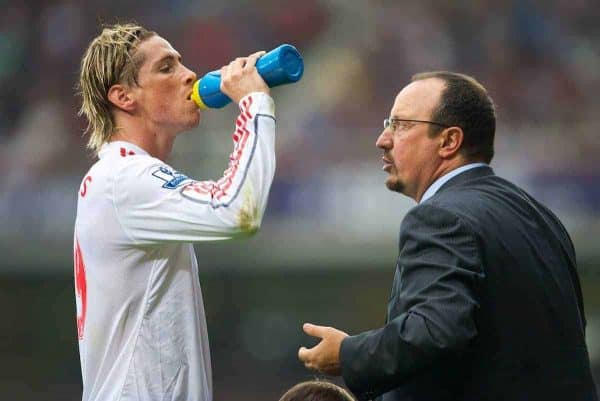 Broughton added: "So Rafa and I had not got off to a good start, that's for sure.
"But at the same time, I wanted him to stay because I just wanted continuity until such time as a new owner is there to make a decision.
"When he left, it left me in a position of trying to find a caretaker manager who may turn out to be long term.
"But in that sense, no different to Rafa. He's the manager that the new people take on and they can decide for themselves whether they want to keep him or not."