Last week, former Liverpool defender Jose Enrique claimed, via his agency, that a deal for Bayern Munich midfielder Ryan Gravenberch was done.
It was a bold claim, which Enrique has since backtracked on, deleting the YouTube video in which he said "this player is ours," and describing it as "fake news" on Twitter.
"It's the same agent as me, team Raiola," the Spaniard said. "We had a meeting not long ago in London, this is our player."
Gravenberch was a player of interest last year, as explained by Sky Sports' Melissa Reddy, only to opt for Bayern – where he has started only four games so far this season.
Links with a loan move emerged again in January, and now the 20-year-old is seemingly a possibility as part of this summer's midfield revamp.
However, according to The Athletic's James Pearce, "nothing is nailed on at this stage," and while the Dutchman "will be one of many under consideration", the journalists insists Jude Bellingham is "clearly the priority."
Pearce also acknowledged Chelsea's Mason Mount as a "serious option" if Chelsea opt to sell, while maintaining interest in Matheus Nunes of Wolves.
Perhaps most interestingly, he took a less emphatic slant than colleague David Ornstein when it came to suggestions that signing Bellingham was "increasingly unlikely."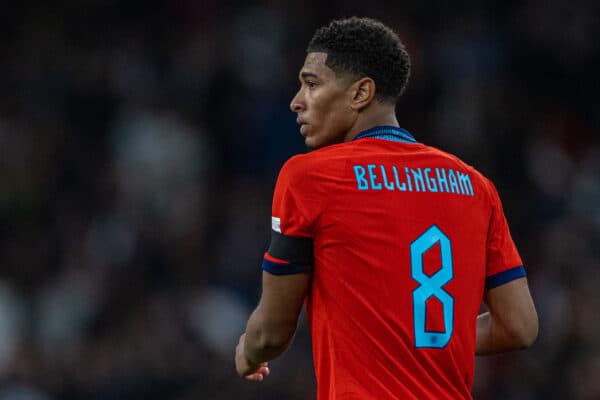 "In terms of Bellingham, any club speaking to him and his representatives will have a clear idea of what Dortmund want in terms of a fee," he wrote.
"If you get a firm commitment from the player about his destination of choice then that should avoid any bidding war."
The popular line, including from Pearce, is that Bellingham would be targeted alongside at least one other midfielder, with Mount not considered an alternative to the Dortmund teenager.
Gravenberch would almost certainly be on a shortlist, then, along with the likes of Mount and Nunes, while Borussia Monchengladbach's Florian Neuhaus could even come back into contention.
Whether Enrique got his wires crossed or simply jumped the gun remains to be seen, though efforts are clearly being made to remove any trace of his claims.