With the king's coronation taking place next Saturday, May 6, the Premier League have asked clubs to play the national anthem ahead of games.
The coronation of King Charles III will be held next Saturday, and the Premier League have urged their 20 clubs to take part in tributes to the monarch.
According to the Mail's Mike Keegan, the league has contacted every club to "strongly suggest" the national anthem be played before kickoff in next weekend's fixtures.
Not only that, but "they will also be provided with an official portrait of the king and the queen consort and the coronation logo to be displayed on big screens while the anthem is sounded."
Players and officials will be asked to line the centre circle while 'God Save the King' is played, along with "announcements over the PA system" and "an article in the programme on the coronation."
"Images and emblems will also be sent to clubs to use on their digital and social channels," the report adds.
Liverpool host Brentford at Anfield next Saturday, and it is unclear whether the club will agree to the Premier League's request.
"It is understood that most will play the anthem," Keegan writes, but there remain doubts over Liverpool's participation.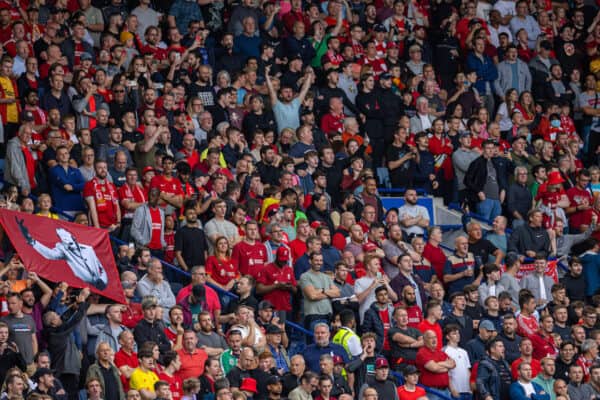 This is due to the anti-monarchist and anti-establishment stance held among Liverpool supporters, who have routinely booed the national anthem.
There were choruses of boos during a performance of "God Save the Queen', as well as 'Abide With Me', before the FA Cup final against Man City last year.
In response, Jurgen Klopp conceded that while he did not fully understand why Liverpool fans boo the national anthem, he believes "they wouldn't do it if there was no reason for it."
"Our fans – and I know some fans from other clubs see this slightly differently – are wonderful people," he told reporters in May.
"[They are] really smart, go through lows, go through highs, suffer together.
"They wouldn't do it if there was not a reason, that's what I know. Maybe we should ask this question."