Jurgen Klopp has warned rivals his Liverpool side have nothing to lose as they look to force their way into the European places during the final weeks of the Premier League season.
This time last year, the Reds were pursuing an unprecedented quadruple but the follow-up campaign has been a major disappointment, with Klopp's men 12 points off a Champions League place and facing a fight to grab a Europa League spot.
"We have nothing to lose, we are in a position where we don't want to be in the table, so we have to act like that," Klopp said.
"We have to try new things. The things we tried didn't work out properly or at least consistently. All the things are on the table."
Liverpool have gone five games without a win since their famous 7-0 rout of Manchester United at the start of March, a result that, like the 9-0 thrashing of Bournemouth in August, has proven an outlier in a disappointing campaign.
Bournemouth got their revenge for that rout with a 1-0 win over Klopp's men last month, Liverpool's first game after the United win, and defeats against Real Madrid and Manchester City followed before draws with Chelsea and Arsenal in a tough series of fixtures.
"The results weren't great, but the performances were not great," Klopp said of the run that had come since the United match.
"After 7-0 I'm not sure you can really learn how to deal with it. It's not that we were flying through the week, it's more these little expectations inside yourself.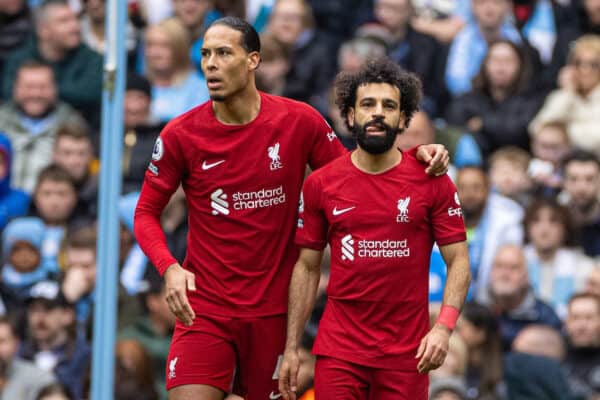 "You think, 'OK, now I'm clicking, I'm scoring', then you realise different things are not going that well.
"Winning 2-0 five times in a row is much better than, bam, [7-0].
"It's a super strange season, we all agree it's not our best season, but with two of the highest results in our history. It's absolutely strange.
"It shows they can do that but why we cannot do it every week is a good question.
"We have to work on the answer. The reaction could have been better probably but it was not intentional, neither from the boys or from me. We didn't think we are the greatest because we beat United with a crazy result.
"Things happened because we were not consistent this season and that's the problem."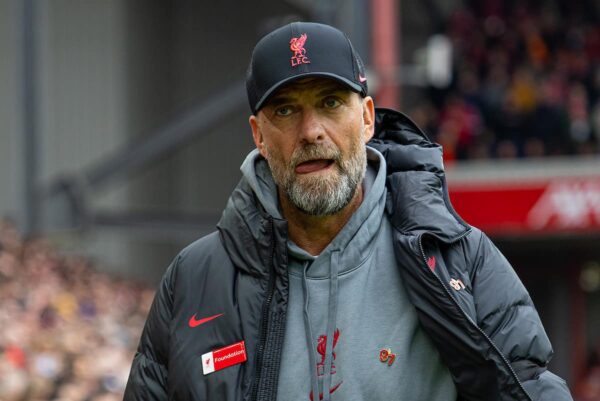 Now comes a trip to Elland Road and a match against relegation-battling Leeds, who will be looking to show a reaction after their second-half collapse in last week's 5-1 loss to fellow strugglers Crystal Palace.
Klopp saw encouraging signs from his side in the goalless draw with Chelsea and last week's late fightback to take a point off leaders Arsenal in a 2-2 draw.
He added: "We expect [Leeds] to be on their toes, massive fight, proper atmosphere. It will be a tough one but we have to build on two games where we were good or in moments really good. We will try to do that.
"I'm looking forward to the game. Leeds will go with all they have. We have to go with all we have. It will never be an easy game but it should not be an easy game against us either."