Ryan Gravenberch is the latest midfielder Liverpool have been revealed to be pursuing, and his manager at Bayern Munich, Thomas Tuchel, had his say on the Dutch international.
Gravenberch hasn't had the impact he would have anticipated following his transfer from Ajax last summer, playing just 711 minutes for his new club.
Hence, he has been linked with a move to Liverpool, who were also interested in his signature before his €18 million move to the German giants last summer.
However, a change of manager at Bayern, with Tuchel replacing Julian Nagelsmann in March, might have provided a new opportunity for the 20-year-old.
Speaking after Bayern's 1-0 win over Freiburg last weekend, Tuchel said: "I see Ryan's qualities in training, he trains well.
"We see him as an eight, who can turn very well and dribble very well."
How Tuchel sees his position, as a No. 8, is most interesting from a Liverpool perspective, meaning he would fit in Klopp's system, a replacement for the likes of Naby Keita and Alex Oxlade-Chamberlain among the midfield options at Anfield.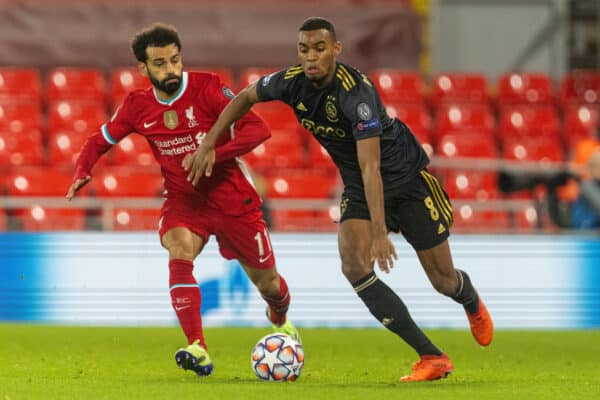 The former Chelsea boss added: "He has to be patient and impatient in this situation. He has to go for the smallest chance in every training session.
"He came on the field against SC Freiburg and did a good job. Now I only think about the next game against Hoffenheim. He is a candidate for a starting place, he is a candidate to fill in."
That next match, a 1-1 draw against Hoffenheim, saw Gravenberch on the bench and only got 10 minutes as sub.
The Dutch international moved from Ajax before the start of the season but has started just four matches for his new club.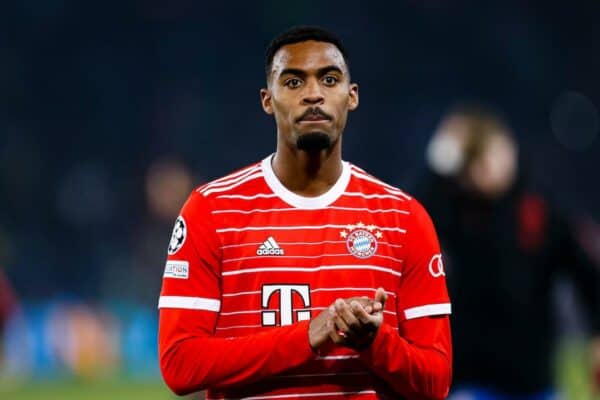 Just a few days after the news broke that Liverpool were no longer in the market to sign Jude Bellingham, reliable reporter Jonathan Northcroft wrote in the Times that "Liverpool have stepped up their interest in" Gravenberch.
The journalist added: "A representative of the club was in Holland on Tuesday for talks with Gravenberch's father, Ryan senior, who mentors the player's career."
Northcroft also reports that Gravenberch has "a projected price tag of about £25 million."
If Jurgen Klopp can reinvigorate the talent that saw the youngster become the Eredevisie's youngest-ever debutant, at 16 years old for Ajax, then it would surely be a no-brainer for Liverpool to make a move.