Arthur has had nothing but complimentary words to say about Jurgen Klopp and Liverpool despite having played only 13 minutes for the club during his loan spell.
The Brazilian was signed last summer as the Reds desperately sought to address a midfield plagued by injury, a panic option who has never been able to take flight.
Arthur played just 13 minutes for the club, at Napoli in September, before a long-term injury ruled him out for 24 games – he has since been named in three of the last 15 matchday squads.
Despite having failed to have an influence at Anfield, Arthur has spoken highly of his experience working with Klopp and is hopeful for a chance to say goodbye on the pitch – however unlikely that may be.
"Since I arrived, [Jurgen] Klopp has treated me really well. It is an honour for me to work with Jurgen," Arthur told GOAL.
"He is one of the best coaches in the world, he has always spoken well of me, he is someone incredible and the treatment has always been really good, elegant and special.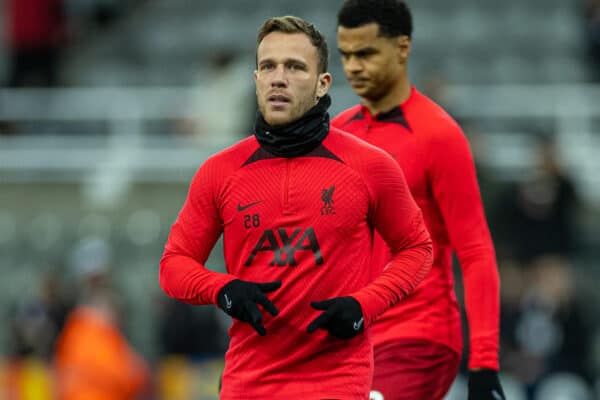 "The fact of being able to train with someone like him always gives you a lot as a player and I'm sure it's useful for what's to come because you learn a lot from him.
"Now that I'm recovered, I would obviously like to be able to play more, but I can understand that the situation now is different from what happened when I arrived.
"At that time the team had some needs and now it has others, but I have the peace of mind that when I talk to them and they tell me that no one has any complaints with me, quite the opposite.
"Also all of Liverpool in general, they have treated me great and I only have good words for them and a very special affection.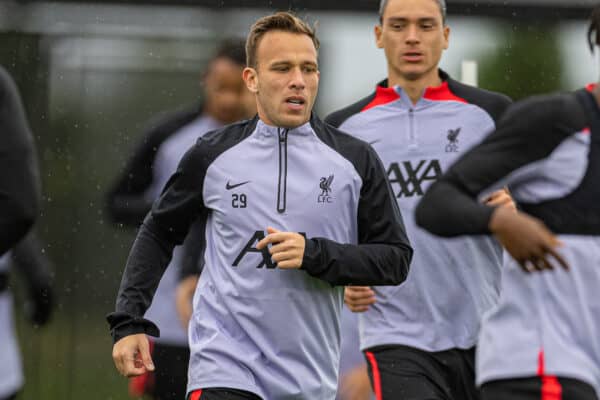 "Hopefully I have an option to say goodbye in Liverpool by playing something, to say goodbye to my teammates, the technical committee and the fans, who have been very good to me."
With only three games remaining in the campaign and the Reds on an unexpected push for top four, a farewell on the pitch looks out of reach for the 26-year-old.
The loan has not gone to plan for either the club or the player but there have only been positive words spoken about the Brazilian, including his "unbelievable humility" when dropping to the under-21s.
It is a cautionary tale and Liverpool are talking the talk in regards to getting their transfer business done efficiently and effectively this summer, now for them to walk the walk.