A lot has been made of Liverpool's transfer activity after seeing only one new signing so far, but Jurgen Klopp told us this was a possibility.
The build-up to the Reds' summer has arguably been going since the last summer transfer window ended such is the importance of the club getting the right players in.
The club acted quickly to sign Alexis Mac Allister for a bargain fee of £35 million, but in the weeks since there has been no concrete signs of others swiftly following.
There is a long list of midfield targets – Khephren Thuram, Gabri Veiga, Ryan Gravenberch and Manu Kone among them – plus a report stated Liverpool will "100 percent" sign a new centre-back this summer.
But some have grown frustrated over the wait for more signings even if Klopp hinted that would be the case despite his preference to have players confirmed as early as possible.
Here is what the manager said on transfers at the backend of the season.
May 26 – Not expecting early signings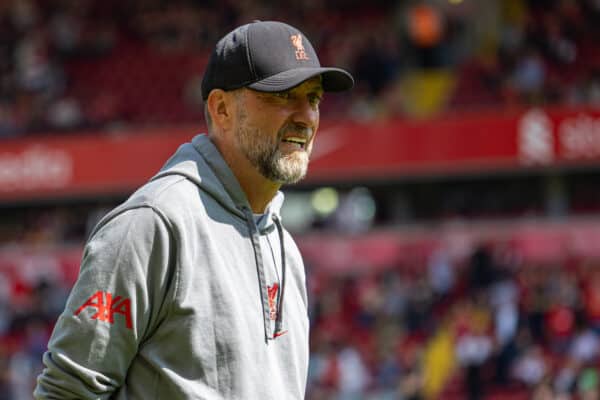 "It's always possible that things don't go as quick as you want. It's not only possible, it's probably likely," Klopp told reporters before the final game of the season.
"The better the player you want is, the lesser is the desire of the other club to let him go.
"That's exactly what we have to prepare for, what we are prepared for.
"But it's a long window and a long pre-season and a long break in between, so we have time.
"If we get the new players in tomorrow or in six, seven weeks, it's not a game-changer for me, to be honest.
"In an ideal world, they all sign tomorrow and I can tell them when they have to be here, we can start giving them the plans for the summer break and these kinds of things.
"But that will not happen like this, so all good."
May 13 – Needs to know the person behind player
"I need to know about the player, I need to know," Klopp said in mid-May.
"That's why these talks are extremely important. They are because you just need to know where he stands.
"What does he want to reach? What does he want to achieve? What does he want to do? How is he?
"I think you only get a feeling for a person when you really speak to him.
"It's about the human behind the player, the family, all these kinds of things."
May 12 – Liverpool still attractive without CL

"Still Liverpool, we are really attractive for a lot of players, we should not forget that, and that's why I'm not concerned about that fact," Klopp insisted.
"Of course, everything is more difficult without Champions League, especially in the long-term so we should not do it often, but apart from that the situation is absolutely okay from a talking point of view and a convincing point of view."
May 5 – "We will bring in the players we want"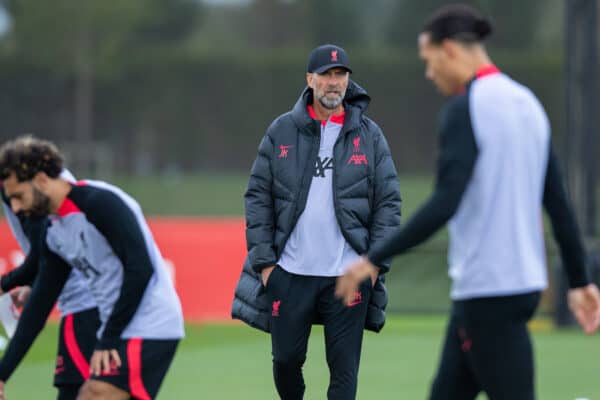 "I am pretty sure we will bring in the players we want and those who will help us. I am pretty confident of that," the manager said.
"You never know 100 percent until they are signed but that [bumping up prices] is not new that some clubs might try that.
"Let me say it like this: you identify a position and you have not only one option on the position. That means they should all be good.
"You might have a favourite but if the other club doesn't want to sell or someone else will pay the price then we cannot go with it.
"But usually we got the players we wanted. The one thing is can we afford them and then they are here."
March 31 – "We will spend"

"We will spend in the summer, that's what I can say, definitely. The club will spend in the summer, definitely," Klopp vowed.
"For who and how many? There's nothing to say about it really. We are busy, you can imagine."