Change has been afoot on and off the pitch for Liverpool this summer and the club have seen their vice-president of partnership sales join Newcastle.
Liverpool are in a phase of evolution as they look to rebuild and bounce back on the pitch, but plenty of change has been ongoing in the background.
That includes the departure of Jonathan Kane, who has been at the club for 15 years and has overseen various partnership deals with global brands, including the likes of EA Sports.
Kane, vice-president of partnership sales, is a respected figure in football's commercial world and Newcastle have poached him and named him as their new director of partnerships.
The big-money takeover at St James' Park last year has seen a shakeup in all departments and Kane follows Liverpool's former head of post-match and elite player development analysis Mark Leyland to Newcastle.
The Reds lost Leyland late last year, a brilliant brain, much like Kane, and leaves another position for the club to fill.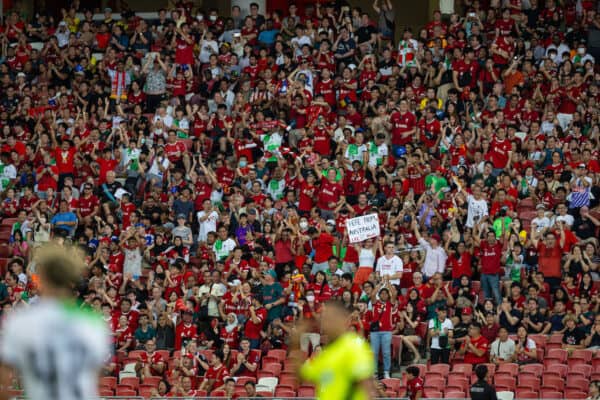 Kane joined Liverpool in 2008 and helped the club secure lucrative partnerships and capitalise on the commercial opportunities around the world.
"After 15 amazing years, I recently left Liverpool Football Club. I feel incredibly fortunate to have made so many friends along the way and experienced so many wonderful memories," Kane's post on LinkedIn said.
"95,000 fans singing You'll Never Walk Alone at the MCG and winning the Champions League in Madrid we're two out of a thousand highlights. I'm grateful to have worked with some fantastic partners and talented colleagues but will always be indebted to the legendary Ian Ayre for giving me the opportunity.
"Has been quite a journey to experience those humble beginnings from our little office in the Liverpool Echo building to become the commercial powerhouse LFC is today."
It is only one part of the machine that makes up Liverpool Football Club and departures are to be expected, but it is another nod to the Reds' need to build from positions of strength when faced with growing forces armed with money.