After Liverpool confirmed the signing of Wataru Endo, Jurgen Klopp reacted to Liverpool's third incoming transfer of the summer with glee.
The Japanese international captain is widely being deemed an astute signing for the Reds, and Klopp agrees.
The 30-year-old is expected to come in and take his place in holding midfield as soon as he is up to speed.
Klopp told Liverpool's official website: "He's in a good shape. Of course we need to figure out how quick can we put him in, but it will not be a physical problem, let me say it like that.
"And the rest, he should play here the position he played for Stuttgart, so there's not a massive difference. Yes, of course, we do things slightly differently but in the end it would be cool if he could win challenges and pass the ball from A to B."
The German boss also explained how highly recommended Endo has come, saying: "I got plenty of messages from former players of mine and stuff like this.
"Everybody [was like], 'If it's true, this is a genius strike. I asked to sign him for years' and stuff like this. It was a very positive thing in Germany – he's super-highly respected."
At 30 years old, some have questioned the move for Endo but he will bring much-needed experience to the Liverpool squad.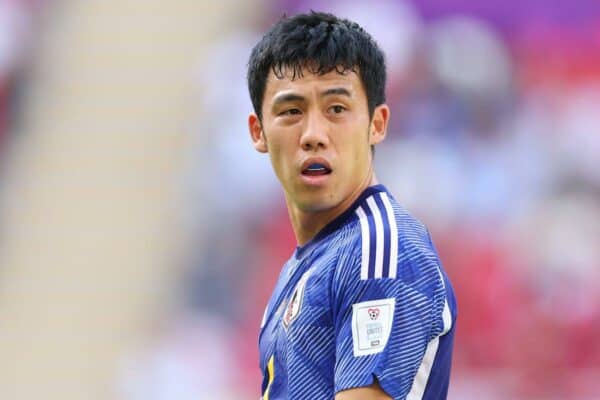 "If he's not 30, firstly, I am not sure we get him," added Klopp.
"Second, he was always on my list, just usually we don't sign players of this age group. He is obviously a top fit and we will have a lot of fun with him.
"I'm really sure he can help us immediately, which is super-cool because the season already started. So, he will show how good he is on the pitch and I can't wait to have him around."
While Klopp is keen to get him involved, Endo may have to wait for his debut as he faces a race against time to get his work permit in time for Liverpool's match vs. Bournemouth on Saturday, August 19.