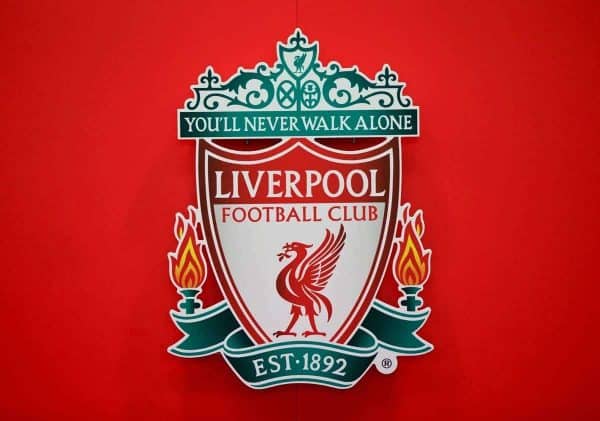 Liverpool Football Club were founded in March 1892 by John Houlding, who owned the Anfield Road stadium. Everton FC were the occupants at Anfield before this date but following a disagreement with Houlding they promptly moved across Stanley Park to a new home – Goodison Park.
Houlding was left with an empty stadium and so formed Liverpool Football Club. He appointed John McKenna, an Irishman with many links in Scottish football, McKenna used his links to form a 'squad' of 13 players, of which 9 were Scottish.
In their first season the club won the second division championship – without losing a game! The first of 18 first division championships arrived at Anfield in season 1900-01, now under the management of Tom Watson, the team finished two points ahead of Sunderland. Five years before that Liverpool recorded their highest ever League win when they beat Rotherham United 10-1 in the second division (Feb 18th 1896).
The Reds won their second league title in 1906, and reached their first FA Cup Final in 1914. The match was played at the old Crystal Palace ground and Liverpool lost 1-0 to Burnely, with ex-Evertonian Burt Freeman scoring the only goal.
In 1922 the third league title was secured and the following year the fourth was won – finishing 6 points clear. The summer of 1928 saw a new roof on the famous Kop stand at Anfield.
In 1947 another league title was won, losing just one match all season. In search of the double The Reds reached the semi-final of the FA Cup, but lost after a replay to Burnley.
1955 saw Liverpool beat Everton 4-0 in an FA Cup tie, but the Jon Welsh could not get the club out of division two and so was replaced by Phil Taylor the following year.
Taylor had little success and was replaced by Bill Shankly in 1959. Shankly arrived from Huddersfield and went on to guide The Reds to numerous championships and cup wins.
Shankly lead the club to their first FA Cup final at their third attempt in 1965, beating Leeds United in the final. That win came was sandwiched by two more championships. European success was on the horizon and despite ending as runners-up in the European Cup Winners Cup in 1966 the bread and butter of the league title was won.
1973 was a significant year for Liverpool FC, under the leadership of Bill Shankly they won their first European honour – the UEFA Cup – and their eighth league title! Just a year later Shankly made the decision to leave the club by mutual consent – much to the shock of all the Reds adoring fans.
Bob Paisley was promoted from the 'bootroom', a trend which would continue at the club for decades to come. Any doubts that Paisley was not the right man for the job were dispelled in 1976, when Paisley's team won the league title and UEFA Cup in the same season. The next season saw the league title (again!), the European Cup and the European Super Cup all arrive at Anfield. The trophies kept coming with another European Cup in 78 and league titles in 79, 80, 82 and 83. These were won with league cups in 81, 82 and 83 and a third European Cup in 81. These successes made Bob Paisley the most successful British football manager ever.
Paisley retired at the of the 1982-83 season and made way for Joe Fagan to take charge. Fagan's team lifted the league title, league cup and the European Cup in his first season in charge – some start to a managerial career!
Kenny Dalglish was appointed in 1985 following Fagan's retirement and won the clubs' first ever double of league title and FA Cup in 1986. Two more league championships followed in 88 and 90 along with another FA Cup win in 89.
April 15th 1989 is a date that will live long in the memory of Reds fans through out the World. Liverpool were playing Nottingham Forest in an FA Cup semi final at Sheffield's Hillsborough Stadium. 96 Liverpool fans were tragically killed following inadequate policing and stewarding in the Leppings Lane End.
Dalglish left the club in 1991 and Graeme Souness took the helm. His first season saw The Reds lifted the FA Cup, beating Sunderland 2-0. But Souness' reign at the club was not to be a successful one and after several failed attempts to win the league and many poor finishes, he made way for Roy Evans in 1994.
1994 also saw the last ever game in front of the Kop stand. Norwich City were the visitors as 44,339 fans packed in to Anfield. Many of them had turned out to see legends such as Paisley and Dalglish. The date of April 30th 1994 will go down in Liverpool history – but not for the result. Norwich won 1-0 courtesy of a Jeremy Goss strike at the Kop End.
Evans' reign started in familiar fashion to Souness' with a League Cup win in 1995. But once again the club failed to live up to expectations with miserable European campaigns and continued league inconsistencies.
In the summer of 1998 Gerard Houllier was appointed joint manager with Roy Evans. But that joint partnership was always destined to end in failure and after four months together Roy Evans left the club.
Houllier began to build a squad of players ready to challenge at the top. Success was not immediate but after two seasons in sole charge three trophies arrived together. League Cup success over Birmingham was the clubs first trophy for 6 years and this was soon followed by FA Cup and UEFA Cup joy two months later. A memorable UEFA Cup Final saw Houllier's team beat Spanish underdogs 5-4 after extra time.
In the summer of 1998 Gerard Houllier was appointed joint manager with Roy Evans. But that joint partnership was always destined to end in failure and after four months together Roy Evans left the club. Roy a great servant to the club was never a man to put himself before the club whom he supported as a boy and worked himself up from fringe player to first team manger. He later claimed in one of his last interviews that he didn't want to be a "Ghost on the Wall" which Is infact what his Autobiography title for his book which was published in 2004.
Houllier now sole manager had a big task on his hands to restore confidence and discipline in his players. He inherited a team who were used to Roy Evans's "one of the boys" attitude towards management but slowly but surely he began to build a squad of players that Liverpool once again could be proud of. Players such as Paul Ince and later Robbie Fowler were shown the door as they were never going to be part of Houlliers new counter attacking and disciplined squad. In came players such as Gary McAllister, Milan Baros, Sami Hyypia, Stephane Henchoz, John Arne Riise, Emile Heskey and the inclusion of up and coming starlet Stephan Gerrard to name some.
Immediately things began to look a whole lot brighter and after two seasons of laying down the foundations to a team in his mold his team won three trophies in one season. The League Cup success over Birmingham was the clubs first trophy for 6 years and this was soon followed by FA Cup and UEFA Cup joy two months later. A memorable UEFA Cup Final saw Houlliers team beat Spanish underdogs Alaves 5-4 in a thrilling extra time encounter.
Success was fleeting though as growing unrest at Liverpool's sudden return to mediocrity and little progress forced supporters to call for his resignation which 2 seasons earlier would have seemed inconceivable. Liverpool were now perceived as chronic underperformers and the league table showed it. Expensive signings such as El-Hadji Diouf and Emile Heskey to name a couple were slated as flops and Houllier later went on record as saying signing Diouf was a huge mistake.
After such hope and prosperity in his first few seasons Houllier was politely shown the door. During a pre-season full of speculation Liverpool made the massive coup in signing promising young manager Rafael Benitez from Valencia. "Rafa" as he is known faced an equally big task in bringing together a squad littered with distinctly average players from the Houllier era.
Purchases such as Luis Garcia, Xabi Alonso and Fernando Morientes improved the outlook but the loss of Michael Owen to Real Madrid marred Benitez's opening months.
Rafa Benitez's first season in charge saw the Reds land their first European Cup for 21 years, defeating AC Milan against the odds in the greatest European Final ever witnessed.
Last updated, May 2005 by Paul Stewart, initial article by Max Munton 1997.