Another major overhaul is expected at Liverpool this summer with several players out of contract and a host of players expected to move on.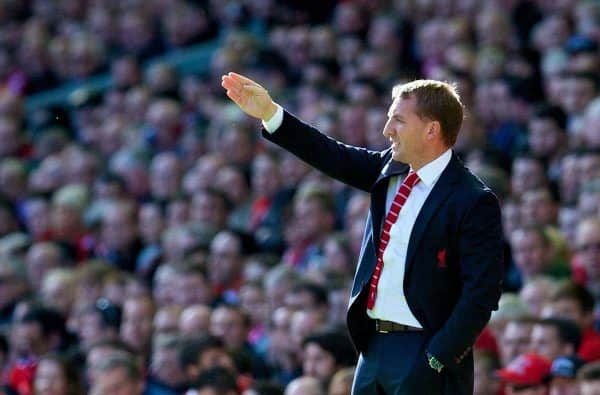 The summer always seems a time of great change under Brendan Rodgers at Liverpool — whether he likes it or not, his squad seems to shift dramatically from season to season, and ahead of 2015/16, this is unlikely to change.
In a recent interview with AnfieldHQ, The Telegraph's Merseyside correspondent Chris Bascombe suggested that as many as nine first-team squad players could leave Liverpool this summer.
However, with several contracts expiring and loan deals ending, it is likely that even more than that will depart Merseyside at the end of the season.
In fact, we make it that these 16 players could all leave Liverpool in the summer.
Brad Jones

Brought into the side at the end of 2014 in place of a flailing Simon Mignolet, Brad Jones proved just why he has been a backup goalkeeper for the majority of his career, conceding seven goals in four games.
With his contract set to expire at the end of this season, Jones will surely be turfed out of Anfield in favour of a more accomplished No. 2. Alternatively, he could remain as the club's third-choice.
Likelihood (of leaving): 4/5
Glen Johnson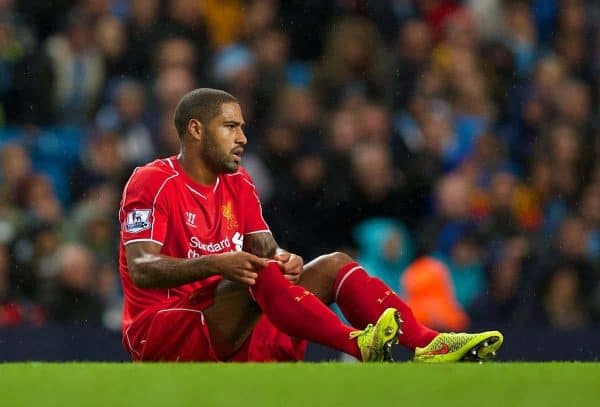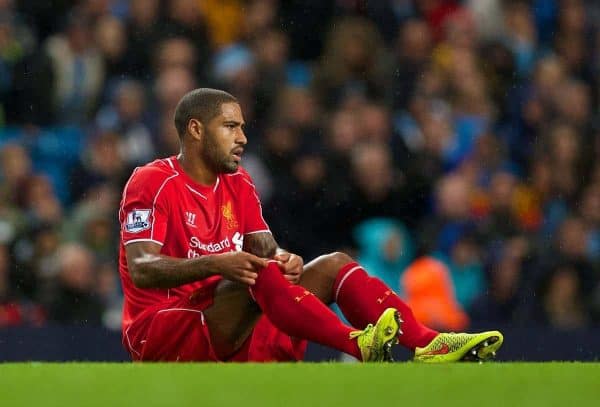 Glen Johnson is another, like Jones, whose impending contract expiry comes at a timely opportunity for Rodgers — the right-back's ability has diminished severely in the last few seasons.
With the switch to a 3-4-2-1 formation this season, Johnson's options have become even more limited, as he is incapable of consistently delivering in a wing-back role or defensively strong enough to fill a centre-back slot.
Rodgers has, bizarrely, said he wants to keep him around but the latest reports suggest he's set to leave the club with his reported £120,000 a week wages a major issue.
Likelihood: 4.5/5
Jose Enrique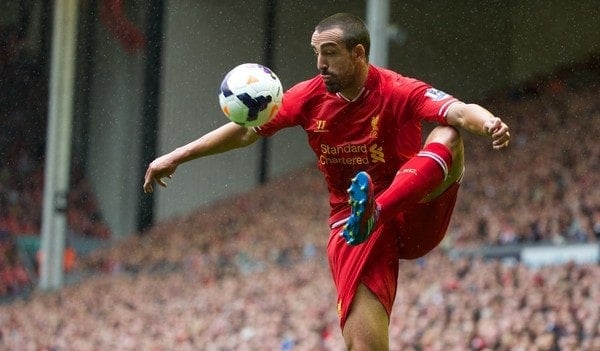 Another wayward full-back figure, Jose Enrique has made just four league appearances for the Reds so far this season, largely due to his continued struggles to achieve match fitness.
On the field, Enrique is far from the quality required at Liverpool and, while he is an accomplished attacking full-back when on form, is hugely inconsistent.
Rodgers just needs to find a willing buyer.
Likelihood: 4/5
Kolo Toure

Unlike Jones and Johnson, Kolo Toure's soon-to-be free agent status is a rather disappointing situation, given the comfortable performances the centre-back has provided when called upon this season, his invaluable experience and contentment in a backup role.
Talks have reportedly taken place over extending his stay, but Toure says: "It is a big decision and that is why I need to think very hard and take a decision and stick with it."
Likelihood: 4/5

Similar to Toure, Jon Flanagan's muted contract negotiations should alarm Liverpool fans, after the local lad's encouraging performances in a variety of roles last season — why is an arguably simple extension taking so long to arrange?
Having missed the whole of the season so far through injury, the returning Flanagan faces a fight to convince Rodgers of his long-term future, although Bascombe suggests he will stay.
Likelihood: 2/5
Javier Manquillo

The return of Flanagan could prompt another shift in the defensive pecking order in Rodgers' squad, with on-loan right-back Javier Manquillo suffering from his contemporary's introduction.
Despite impressing in his 10 league appearances so far this season, Manquillo has dropped out of favour with the introduction of the 3-4-2-1 formation, his primarily defensive qualities not suiting a wing-back role.
Liverpool can make the deal permanent for around £5 million in the summer, if Manquillo is deemed to have settled, but similarly parent club Atletico Madrid can cut short his spell for a fee.
Likelihood: 2.5/5
Sebastian Coates

Despite some encouraging performances for the Reds in pre-season, Uruguayan centre-back Sebastian Coates was sent on loan to Premier League outfit Sunderland.
The 24-year-old has made just four league appearances for the Black Cats, and he is unlikely to fare any better on his return to Merseyside.
Likelihood: 4.5/5
Andre Wisdom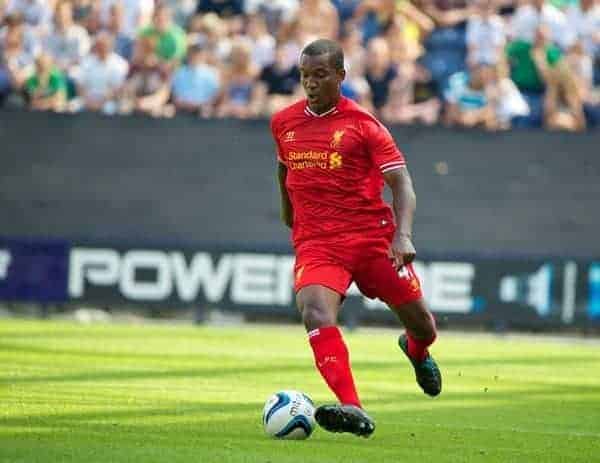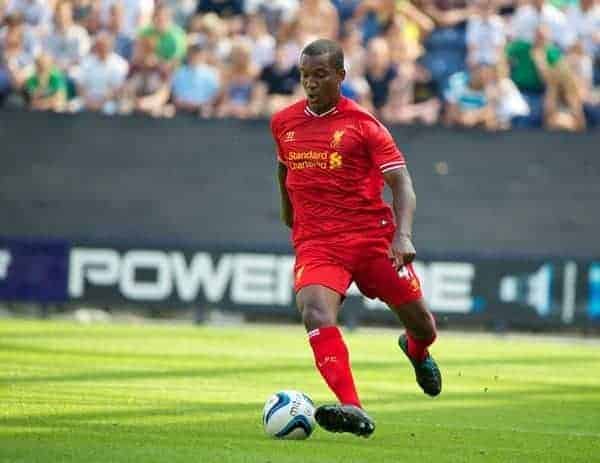 Andre Wisdom was initially an important figure for loan side West Bromwich Albion this season, but has found himself out of favour under new boss Tony Pulis in recent weeks.
Wisdom could return in a centre-back or wing-back role in the summer, but is more likely to find a regular role elsewhere.
Likelihood: 3.5/5
Steven Gerrard

This one is set in stone: Steven Gerrard will leave Liverpool this summer to join MLS franchise LA Galaxy.
Whether the midfielder returns in a short-term winter loan deal in 2016 remains to be seen.
Likelihood: 5/5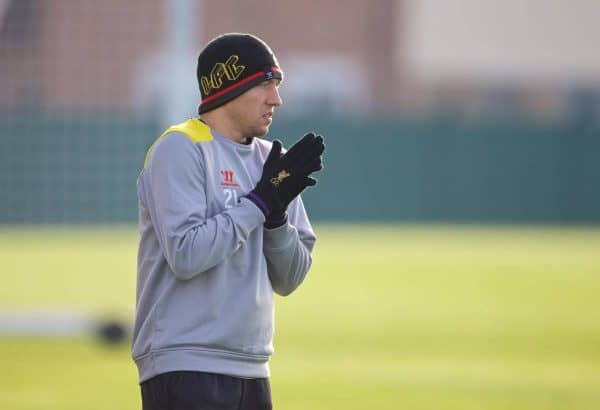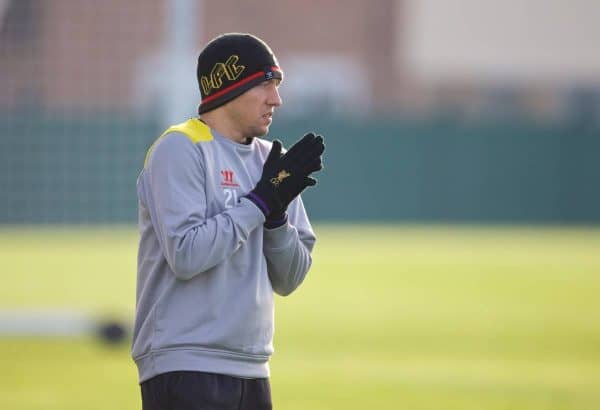 Bascombe made some interesting comments on the future of midfielder Lucas Leiva: "He's had interest in him for a while and I think he had his heart set on moving on."
While Lucas has returned an important figure in the second half of this season, perennial links to the likes of Inter Milan and Napoli in Serie A could well come to fruition this summer.
Likelihood: 3.5/5
Joao Carlos Teixeira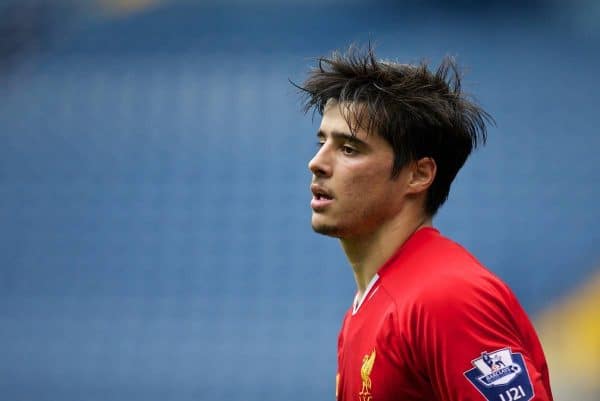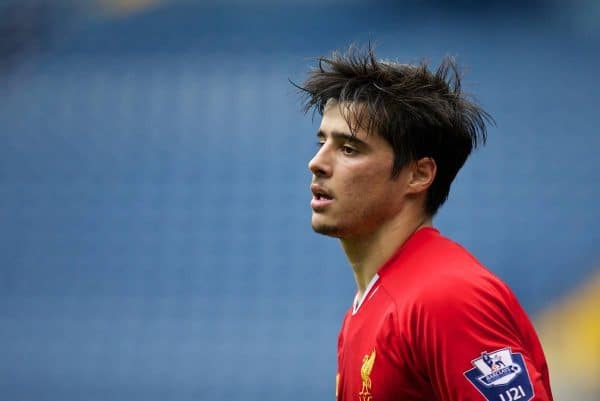 Playing well on loan with Brighton & Hove Albion, but now 22 years old, Joao Carlos Teixeira may have missed the boat in terms of a long-term future at Liverpool.
Speaking last month, Teixeira didn't seem too optimistic about his chances of a return to Merseyside: "I really want [to return] and I'm going to work for it but you never know what's going to happen in the future. Of course I would see Brighton as an option."
Likelihood: 4/5
Luis Alberto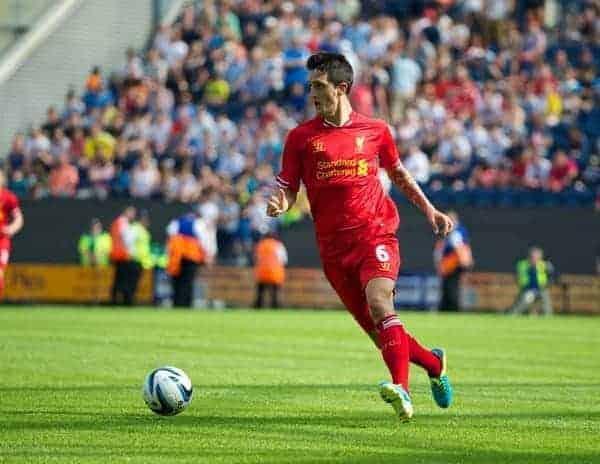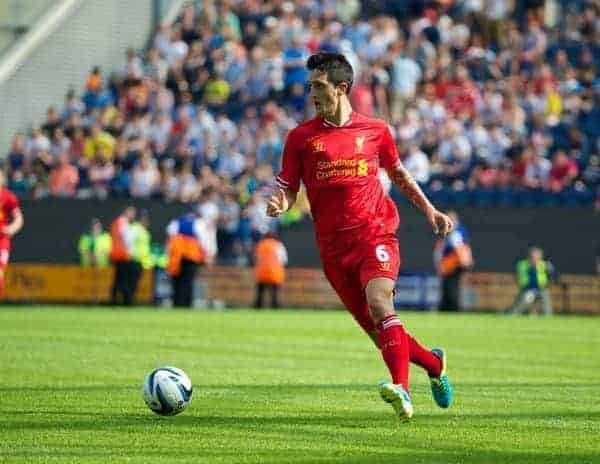 Like Teixeira, 22-year-old attacking midfielder Luis Alberto may struggle for chances in what is already a heavily loaded front line next season at Liverpool.
A bit-part player at loan club Malaga this season, Alberto's quality is evident, but his suitability to Rodgers' high-intensity system is another matter entirely.
Likelihood: 4.5/5
Rickie Lambert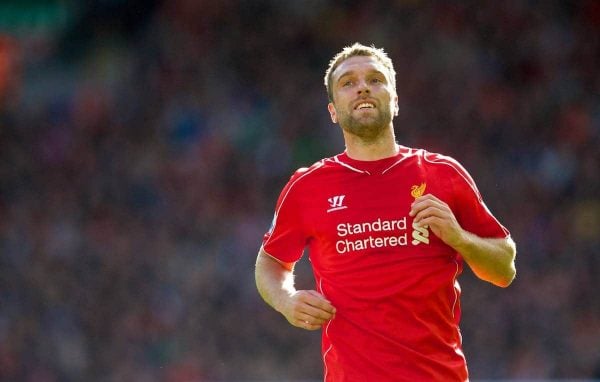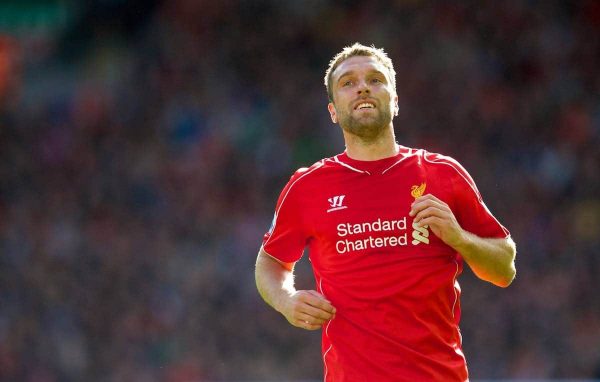 Having rejected a deadline-day move to Aston Villa in January, Rickie Lambert signalled his intentions to stake a claim for a regular role under Rodgers at Liverpool, despite the manager being willing to sanction his move away "if I wanted to play football," as Lambert revealed.
That deal came too late in the day for Lambert to make such a big career decision, but a summer move is likely.
Likelihood: 4/5
Iago Aspas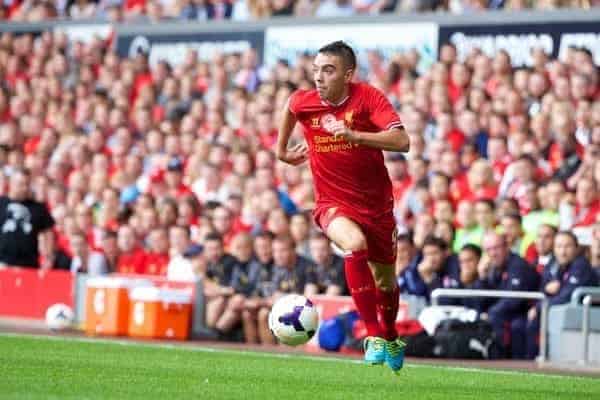 A round disappointment in his first season at Liverpool, Iago Aspas was loaned out at the first opportunity last summer, joining La Liga side Sevilla.
Sevilla can make the transfer permanent for £5 million this summer, and Rodgers won't stand in their way.
Likelihood: 4.5/5
Fabio Borini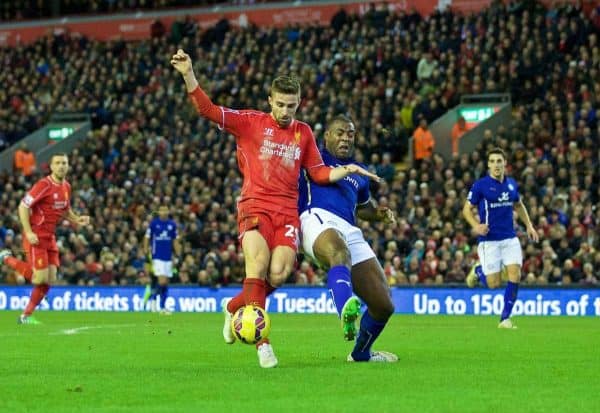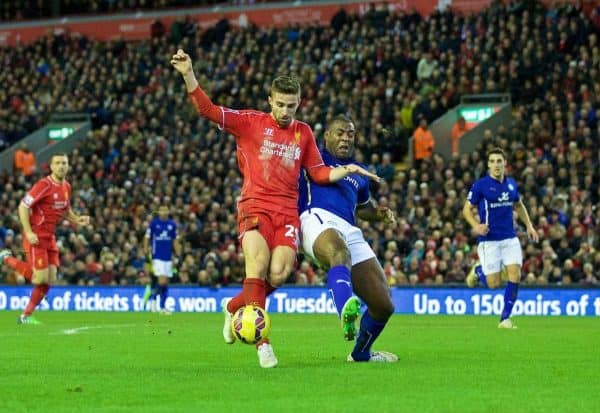 Fabio Borini made a very "important decision," when he turned down summer moves to Queens Park Rangers and Sunderland in 2014, admirably preferring to fight for his place at Liverpool.
Unsurprisingly, however, Borini has found his chances limited, and the emergence of Raheem Sterling as Rodgers' second-choice centre-forward can only help to draw the line through his Merseyside career.
Likelihood: 4/5
Mario Balotelli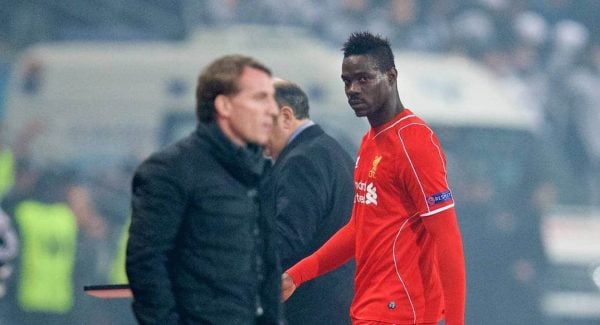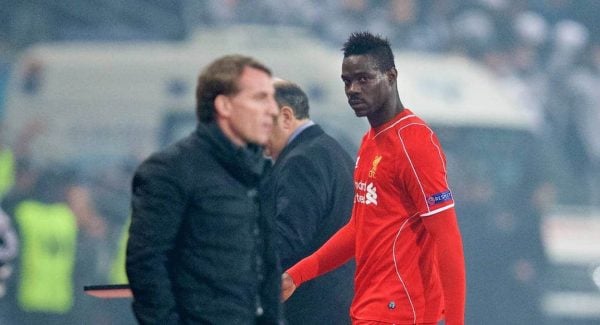 A £16 million gamble last summer, Mario Balotelli was arguably doomed from the start at Liverpool—Rodgers has never seemed happy with the striker.
Despite some influential displays for the Reds last month, Balotelli still finds his role on the periphery, and as Bascombe confirms, will leave if Liverpool can recuperate anywhere near the money they paid for him.
Likely departures:
Brad Jones – Released
Glen Johnson – Released
Jose Enrique – £3 million
Kolo Toure – Released
Sebastian Coates – £2 million
Andre Wisdom – £5 million
Steven Gerrard – Free Transfer to LA Galaxy
Lucas Leiva – £10 million
Joao Carlos Teixeira – £1 million
Luis Alberto – £5 million
Rickie Lambert – £4 million
Iago Aspas – £5 million
Fabio Borini – £8 million
Mario Balotelli – £12 million
Projected income from sales – £55m
[interaction id="54fec5487fdf079b4ee222af"]
Who should Liverpool be looking to sell and who should they be looking to hold onto this summer? Let us know in the comments below.