Mamadou Sakho's refusal to head out on loan was a big talking point on deadline day, and Jurgen Klopp's next move with the Frenchman will be intriguing.
On a day that saw very little drama at Anfield, the Sakho saga was one that provided plenty of discussion.
The 26-year-old's conduct has seemingly been a concern of Klopp's, and the Liverpool manager had grown so tired of indiscipline that he wanted his centre-back to be plying his trade elsewhere this season.
The Frenchman rejected several chances to go out on loan, including moves to Bestikas, West Brom and Stoke City, making it clear he was desperate to make amends with his manager.
With the transfer window now shut, Klopp is stuck with Sakho until at least January, and it will be very interesting to see what happens next.
Scenario #1

Sakho is a popular player with the fans, with his larger-than-life personality and genuine love of the club the main reason for that.
That, and the fact that he is a very good centre-back on his day.
Many have been delighted to hear that he managed to avoid leaving Liverpool on deadline day, but will his desire to turn over a new leaf be met with similar optimism by Klopp?
In an ideal world, Sakho will make enormous improvements to his attitude and all-round professionalism, and get Klopp back on his side.
Could Klopp be impressed with Sakho's desire to stay and prove himself, and therefore slowly make him part of his plans again?
For all his obvious off-field antics, he has shown what a great team player he can be in the past, and Klopp will know that.
Should the situation miraculously flip a full 180 degrees, having Sakho back in the fold will genuinely feel like a new signing.
That feels a long way off, though.
Scenario #2

On the flip side is, perhaps, the more likely and logical scenario.
Klopp has shown throughout his managerial career that, while incredibly likeable and easy-going, he can also be ruthless when he needs to be.
Like most top managers, once a player has got on the wrong side of him, it will take something truly special to change his thought process and have a good working relationship with them again.
Sakho's behaviour has clearly been unacceptable for Klopp to have taken such drastic action with him – a player whose performances the manager often gushed over last season.
The German may actually be even further offended now that Sakho has gone against his wishes, which could potentially see the defender completely frozen out.
Could he, then, be demoted to the U23s, both in training and in matches, and never represent the first-team again?
It could be argued that Klopp only ever wanted him sent on loan, however, which would suggest he hadn't given up on Sakho entirely.
The main reasons reported for his planned exit was to improve his discipline and fitness – the latter of which will not happen if he trains away from the first-team and isn't involved on match days.
But you can argue that Sakho can only prove his professionalism to Klopp by actually being around Klopp day-to-day, rather than 60 miles away at Stoke.
Intriguing Few Weeks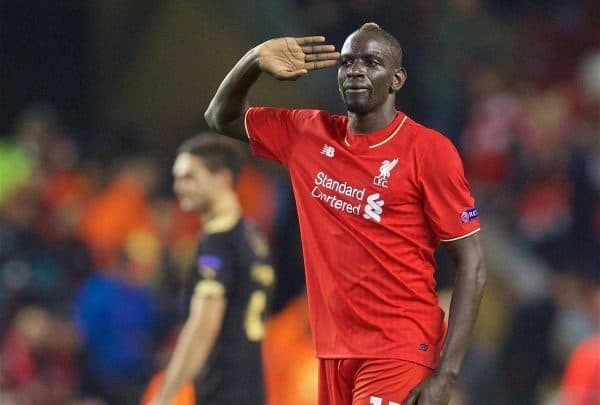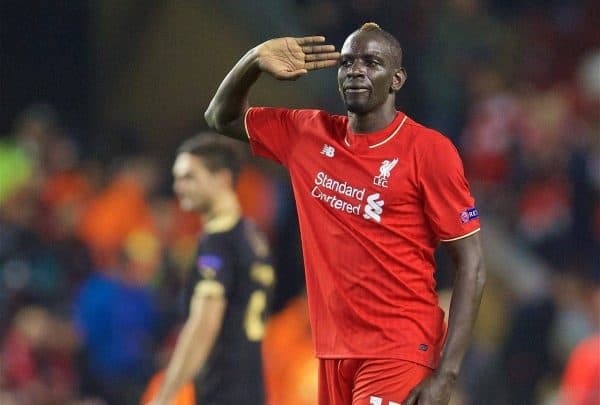 Although the international break has currently brought a frustrating halt to Premier League action, Liverpool's clash with Leicester City at Anfield is only just over a week away.
Klopp's press conference for the visit of the champions is sure to be full of Sakho-related questions, and his responses could make everything far clearer.
It may be that he simply refuses to discuss the situation, which would probably not bode well for Sakho, but he may also offer some hope on the situation.
It is a mighty shame that it has come to this, given just what the France international can offer when he is fit and firing, but Klopp is acting this way for a reason.
We don't see what happens inside Melwood, and if Sakho's antics have been as disruptive as we are led to believe, Klopp is right to be freezing him out.
There is still a strong argument to say that he is Liverpool's best centre-back, though, and for all Dejan Lovren's vast improvements, Sakho alongside Joel Matip would be a very dominant and balanced defensive pairing for the Reds.
It would be lovely to think that Sakho will win Klopp round, but it really doesn't feel that way as things stand.
The whole situation leaves a lot of unanswered questions, and it will be interesting to see how they are answered in the coming weeks and months.