The November international break will see 14 of Jurgen Klopp's senior Liverpool players in action, as well as a host of youngsters.
The Reds' 6-1 victory at home to Watford saw Klopp's side round off another domestic spell in style, with his squad now set to turn out for their national teams.
Twelve of the German's first-team players, as well as two loanees, have been called up for international duty, along with a number of Liverpool's academy stars.
While not near the excitement of the Premier League, the international break does throw up some interesting fixtures.
Here's when Liverpool's international stars can be seen in action, and how you can watch them in the UK.
Fixtures & TV Info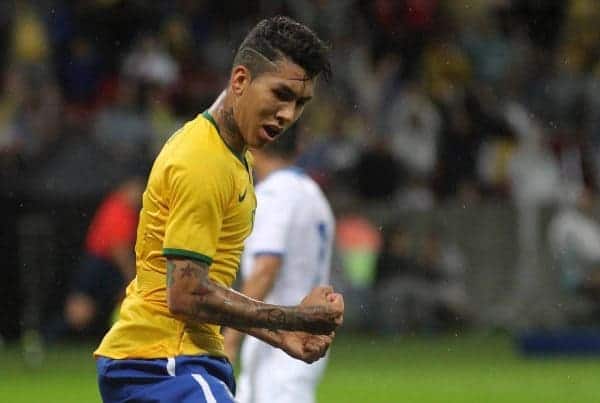 Nathaniel Clyne, Jordan Henderson, Adam Lallana, Daniel Sturridge (England)
– Scotland (H), World Cup Qualifier – Friday, November 11 – ITV1, 7.45pm KO (GMT)
– Spain (H), Friendly – Tuesday, November 15 – ITV1, 7.45pm KO (GMT)
Roberto Firmino, Philippe Coutinho (Brazil)
– Argentina (H), World Cup Qualifier – Thursday, November 10 – Not on UK TV, 11.45pm KO (GMT)
– Peru (A), World Cup Qualifier – Wednesday, November 16 – Not on UK TV, 2.15am KO (GMT)
Simon Mignolet, Divock Origi (Belgium)
– Netherlands (A), Friendly – Wednesday, November 9 – Not on UK TV, 7.45pm KO (GMT)
– Estonia (H), World Cup Qualifier – Sunday, November 13 – Sky Sports 1, 7.45pm KO (GMT)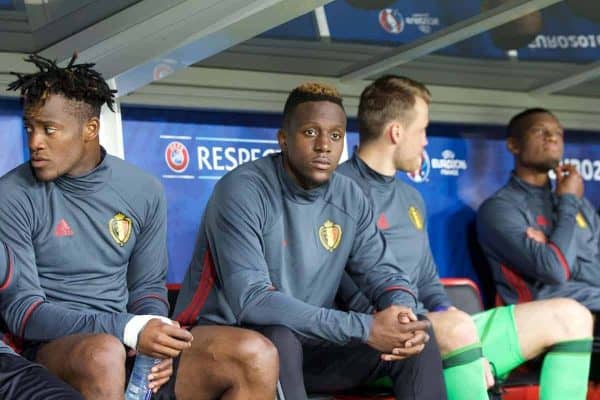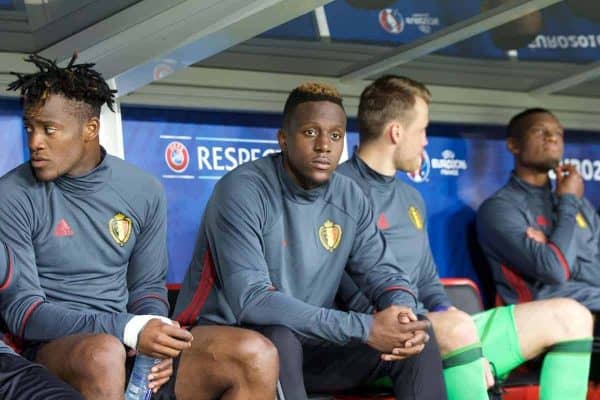 Sadio Mane (Senegal)
– South Africa (A), World Cup Qualifier – Saturday, November 12 – BT Sport 1, 1pm KO (GMT)
Georginio Wijnaldum (Netherlands)
– Belgium (H), Friendly – Wednesday, November 9 – Not on UK TV, 7.45pm KO (GMT)
– Luxembourg (A), World Cup Qualifier – Sunday, November 13 – Sky Sports 1, 5pm KO (GMT)
Ragnar Klavan (Estonia)
– Belgium (A), World Cup Qualifier – Sunday, November 13 – Sky Sports 1, 7.45pm KO (GMT)
Lazar Markovic (Serbia)
– Wales (A), World Cup Qualifier – Saturday, November 12 – Sky Sports 1, 7.45pm KO (GMT)
Danny Ward (Wales)
– Serbia (H), World Cup Qualifier – Saturday, November 12 – Sky Sports 1, 7.45pm KO (GMT)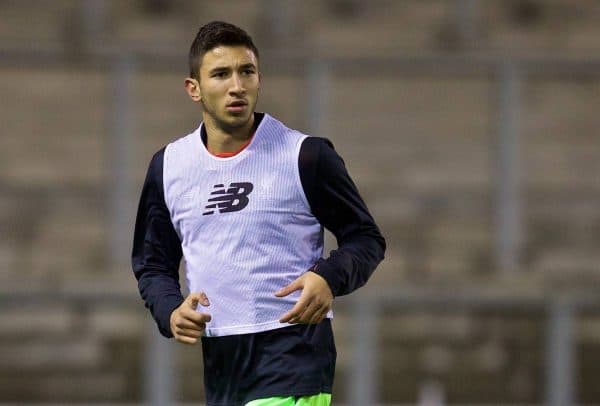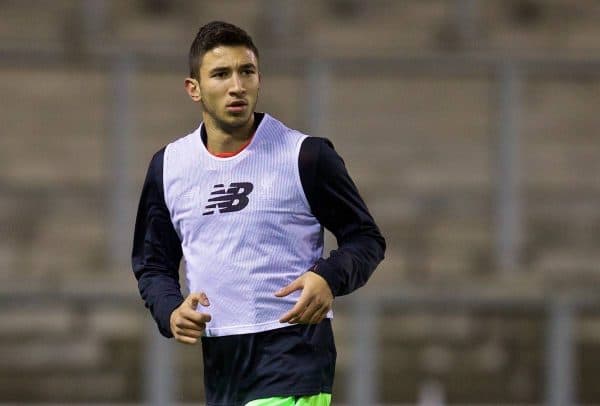 Marko Grujic (Serbia U21s)
– Norway U21s (H), Euro U21 Qualifier – Friday, November 11 – Not on UK TV, 5pm KO (GMT)
– Norway U21s (A), Euro U21 Qualifier – Tuesday, November 15 – Not on UK TV, 6pm KO (GMT)
Ryan Fulton (Scotland U21s)
– Slovakia U21s (A), Friendly – Wednesday, November 9 – Not on UK TV, 3.30pm KO (GMT)
Corey Whelan (Republic of Ireland U21s)
– Czech Republic U21s (N), Friendly – Saturday, November 12 – Not on UK TV, 5.30pm KO (GMT)
– Slovakia U21s (N), Friendly – Tuesday, November 15 – Not on UK TV, 1pm KO (GMT)
Ovie Ejaria (England U20s)
– Nigeria U20s (N), Continental Cup – Wednesday, November 9 – Not on UK TV, 8am KO (GMT)
– South Korea U20s (A), Continental Cup – Thursday, November 10 – Not on UK TV, 8am KO (GMT)
– Iran U20s (N), Continental Cup – Saturday, November 12 – Not on UK TV, 8am KO (GMT)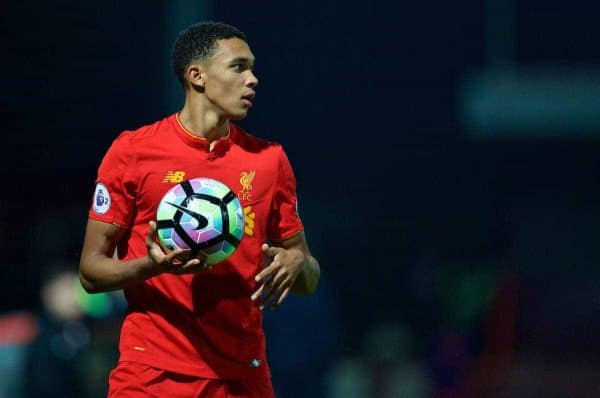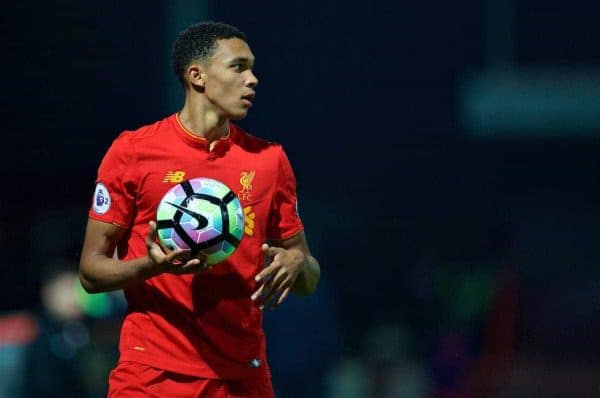 Trent Alexander-Arnold (England U19s)
– Luxembourg U19s (N), Euro U19 Qualifier – Thursday, November 10 – Not on UK TV, 5pm KO (GMT)
– Wales U19s (A), Euro U19 Qualifier – Saturday, November 12 – Not on UK TV, 5pm KO (GMT)
– Greece U19s (N), Euro U19 Qualifier – Tuesday, November 15 – Not on UK TV, 5pm KO (GMT)
Ben Woodburn (Wales U19s)
– Greece U19s (H), Euro U19 Qualifier – Thursday, November 10 – Not on UK TV, 3pm KO (GMT)
– England U19s (H), Euro U19 Qualifier – Saturday, November 12 – Not on UK TV, 5pm KO (GMT)
– Luxembourg U19s (H), Euro U19 Qualifier – Tuesday, November 15 – Not on UK TV, 5pm KO (GMT)
Kamil Grabara (Poland U18s)
– England U18s (A), Friendly – Thursday, November 10 – Not on UK TV, 7pm KO (GMT)
– France U18s (A), Friendly – Saturday, November 12 – Not on UK TV, 7pm KO (GMT)
---
Liverpool players on international duty: Danny Ward (loan), Simon Mignolet, Ragnar Klavan, Nathaniel Clyne, Jordan Henderson, Adam Lallana, Georginio Wijnaldum, Marko Grujic, Lazar Markovic (loan), Sadio Mane, Philippe Coutinho, Daniel Sturridge, Roberto Firmino, Divock Origi
Left out: Loris Karius, Mamadou Sakho, Dejan Lovren, Joel Matip, Lucas Leiva, Tiago Ilori, Joe Gomez, Alberto Moreno, Kevin Stewart, Emre Can, Cameron Brannagan, Sheyi Ojo, Danny Ings (injured)
Notable youth: Kamil Grabara (Poland U18s), Ryan Fulton (loan, Scotland U21s), Corey Whelan (Republic of Ireland U21s), Ovie Ejaria (England U20s), Trent Alexander-Arnold (England U19s), Ben Woodburn (Wales U19s)
Retired: Alex Manninger, James Milner