Despite facing one of the biggest challenges in football at just 19, Trent Alexander-Arnold insists he isn't fazed ahead of the Champions League final.
The 2017/18 season has been a memorable one for Alexander-Arnold, who has gone from young hopeful to England World Cup squad member.
He has made the right-back spot his own at Liverpool, making 32 appearances and scoring three goals, and there are few more exciting teenagers in world football.
Alexander-Arnold will start against Real Madrid in Kiev on Saturday, in what is the biggest career match for experienced heads such as James Milner and Jordan Henderson, let alone a 19-year-old.
In his own mature way, though, Liverpool's local lad says he is not remotely daunted by the magnitude of the occasion, or facing one of the greatest players in history in Cristiano Ronaldo.
"I have trained for 13 years for these moments, these types of games," Alexander-Arnold told the Telegraph's Sam Wallace.
"You prepare yourself for it without even knowing. I will keep working hard in the next few days to get better, to improve, to get to a new level.
"That is the main thing, to keep striving, to focus on myself and make sure I get a good game.
"Then there is more chance of me not giving him [Ronaldo] too many chances to do what he does best."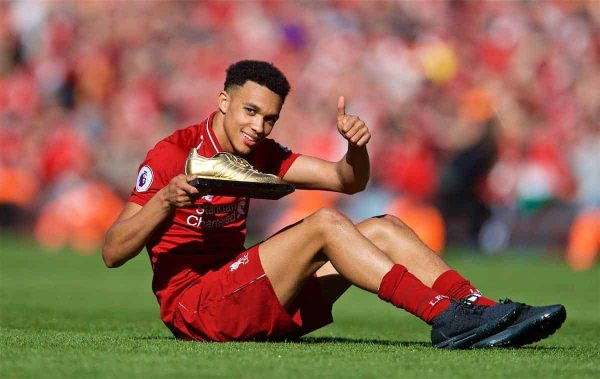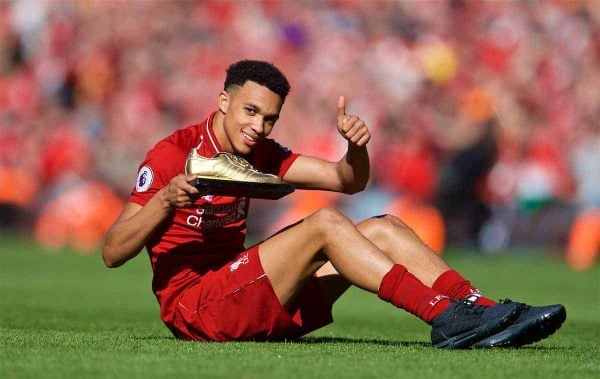 If Alexander-Arnold impresses as a footballer, his reputation as a down-to-earth, thoughtful human being continues to skyrocket, too.
Speaking with a maturity well beyond his tender years, the West Derby-born youngster discussed his visit to the damage created by the Illapel earthquake in 2015, and the effect it had on him.
"That was unbelievable, right by our hotel just walking along the coastline you got train tracks and rubble everywhere," he added.
"It was crazy, the devastation that happened yet it seemed like no-one was paying attention to it. The locals carried on with their life and they worked hard for their living.
"It put things into perspective how lucky and fortunate we are to be living in fine conditions with a roof over our heads and never really stressing about a meal.
"That's important as a young player to get that experience.
"It's hard for them not to let it get to their heads and those humbling experiences definitely keep your feet firmly on the floor."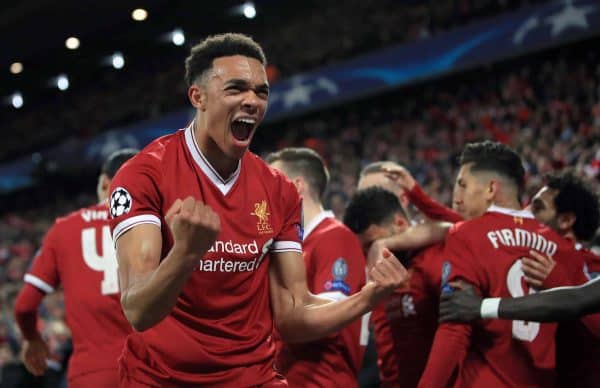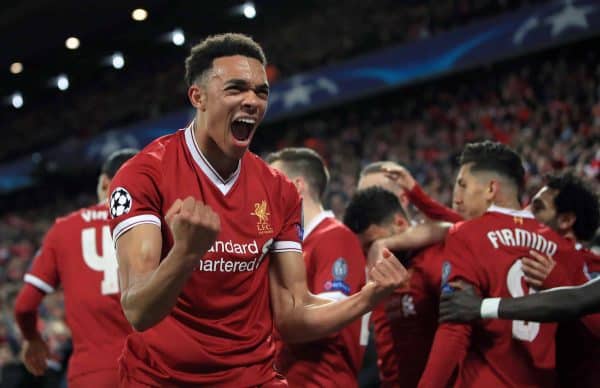 Alexander-Arnold received much praise for bringing nine-year-old cerebral palsy sufferer Louis Henry onto the Anfield pitch after last weekend's 4-0 win over Brighton, as the squad did their lap of honour.
In yet another perfect illustration of his likeable character, he says it meant more to him than any personal accolade that may come his way.
"Just to put a bit of joy in his life and see him smile was better than any award I might have," he said.
"I have grown up in the community, I know a lot of things can be done. That's the right thing, it's not the publicity.
"The way myself and my brothers have been brought up is that you don't give to receive, you give to give and that is the way life is."
Not only do Liverpool have a gem of a player on their hands, they also have a wonderful person.
He is a future Reds captain, without question, and if he can get his hands on the Champions League trophy on May 26 it will seal one of the most remarkable seasons by an English youngster in history.