Liverpool left it late again, but their habit of bouncing back to save matches is no fluke and Virgil van Dijk has explained why it's so hard to stop the Reds.
Still a goal down heading into the last three minutes at Villa Park on Saturday, Liverpool nonetheless departed the Midlands with all three points.
Andy Robertson scored a header from Sadio Mane's cross, before Mane himself headed in Trent Alexander-Arnold's stoppage-time corner to seal a 2-1 win.
Liverpool weren't on top form by any stretch, but they still dominated the game, created openings and eventually ground down the home side—and, as Van Dijk explained, it's what comes of ensuring there are non-stop attacks to deal with.
"I think we weren't at our best, that is the reality, we could have done better with the free-kick we conceded but we kept pressing and they only had the moment of danger…in the second half," he told the Echo.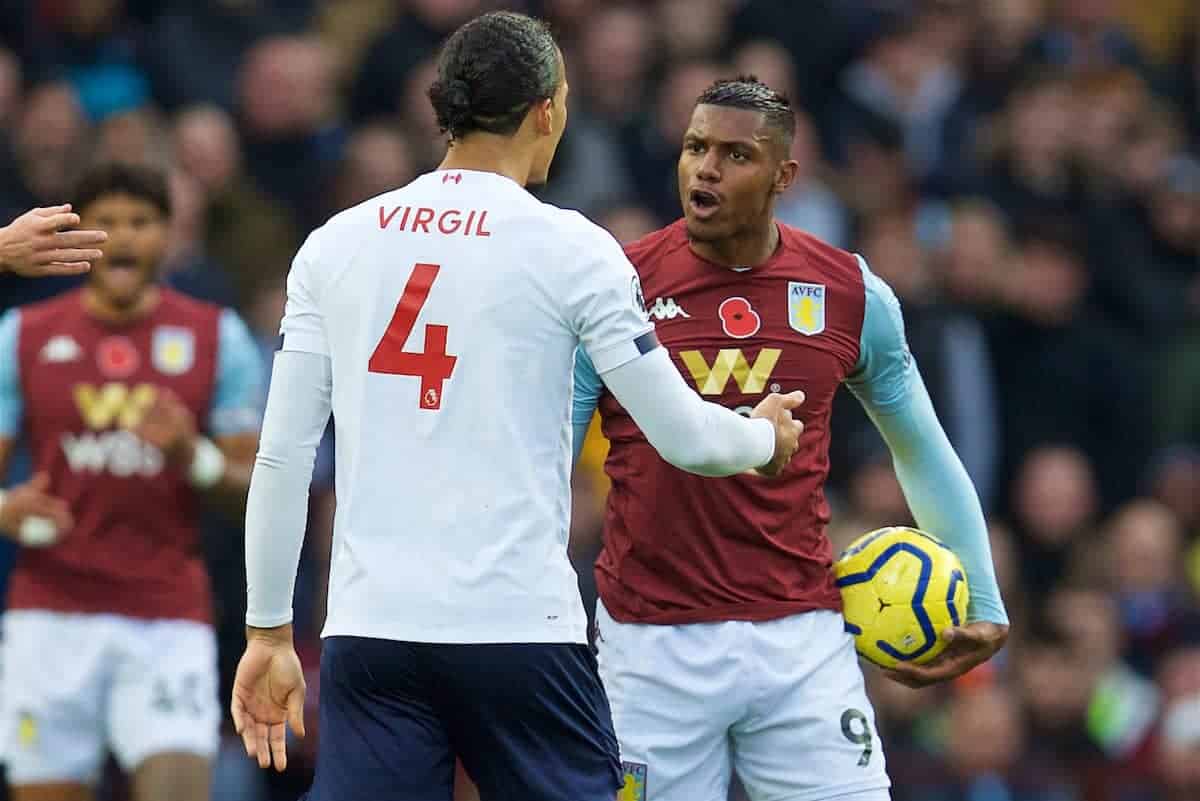 "We had a good chance with Sadio's header, Ads (Adam Lallana) missed one and Mo (Salah), so we were there.

"I think the main thing is we have to keep doing the same things and it is difficult for teams to keep defending as well as they do at the beginning if we keep playing like we do for the full 90 minutes.

"It is difficult for any team to keep defending so well the entire game, for the whole 90 minutes, and that is what happened. It is not easy.

"You have to just do your natural thing when you have the ball."
Van Dijk's words prove the value of the relentless nature of the Reds' play, with the intensity and aggression of the attack being hallmarks which are referred to by everyone from Jurgen Klopp, to Pepijn Lijnders and everyone else around the squad.
But while the team's "natural thing" is to attack, the same can't be said for the manner of the first goal.
Andy Robertson rarely scores at all—though it's two now for this season, which is a big improvement—and laughed that he has never found the net via his head.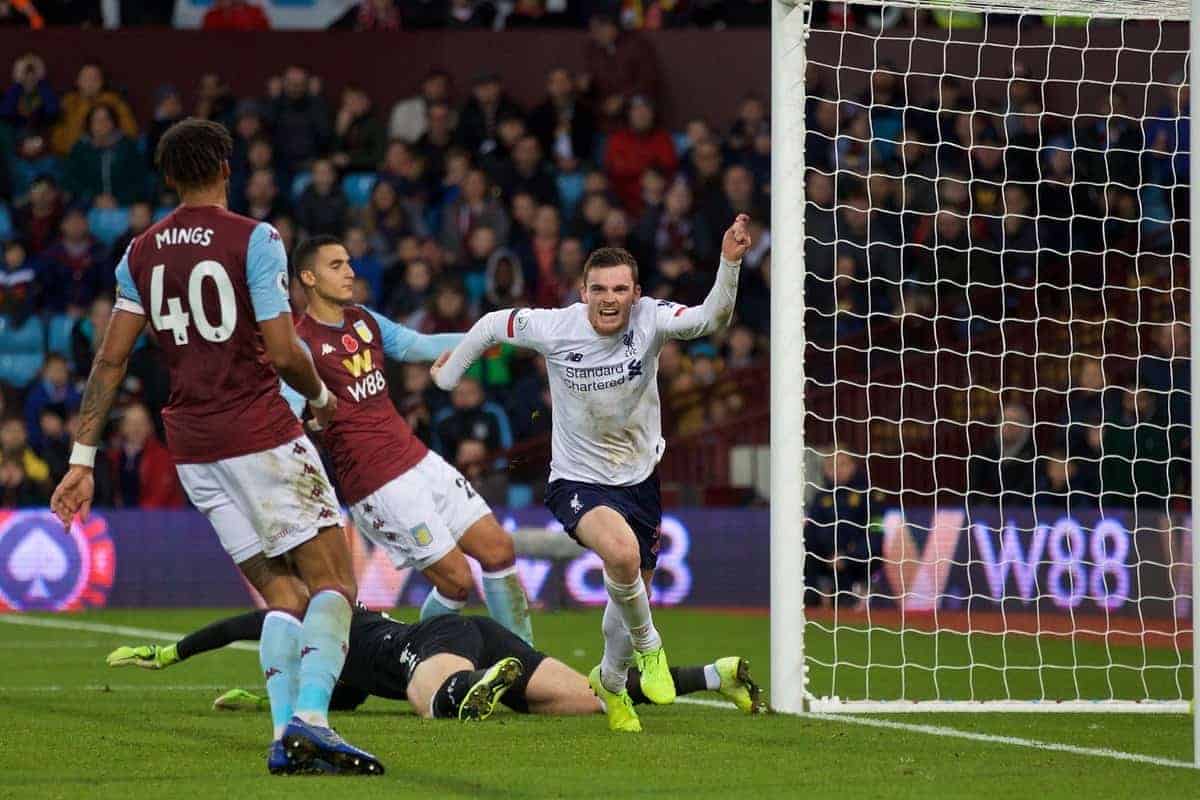 "I think that's my first ever header, to be honest!" he told the club website.
"Even when I was an U11 and U12 I don't remember that, so I was delighted.
"I knew I could come in at the back post. A lot of balls had gone in there during the game, so I knew if I could just get myself into the position and just get good contact [I might score]. And luckily it hit the back of the net."
After Robertson's equaliser, it was left to Mane to get the Reds' winner, with the left-back saying his team-mate is "off to a flyer this season."
And Mane himself still feels there is room for improvement, noting in an interview with L'Equipe du Soir that the players at the very elite end of the game still have the greater numbers and longevity.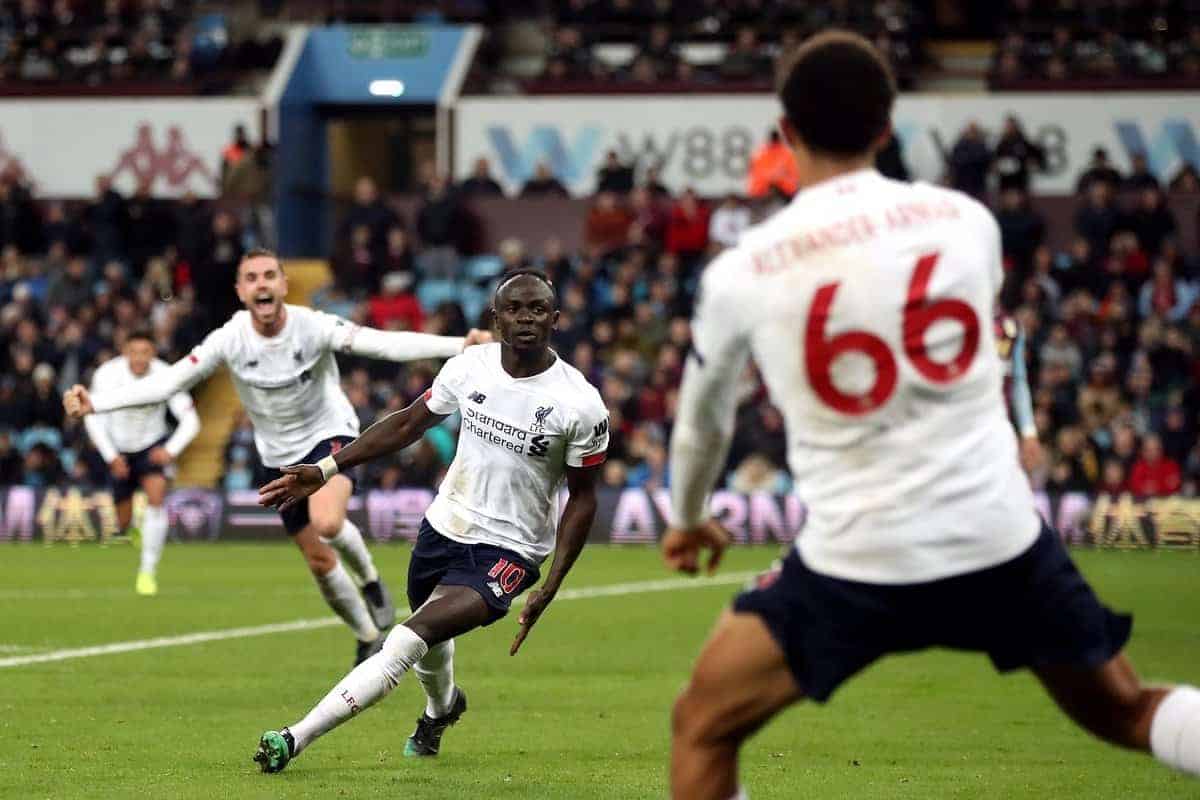 "These players [Leo Messi and Cristiano Ronaldo] are monsters. I think that I am still far away from them.
"As I have said, I am going to do everything I can to come a little closer to them."
Keep up his goalscoring rate this term again and he will be seen as one of the best in the world, especially if he adds further major trophies to the Champions League he helped win in June.