Liverpool have reached an agreement with Valencia to sign left-back Aly Cissokho on loan for the 2013/14 season.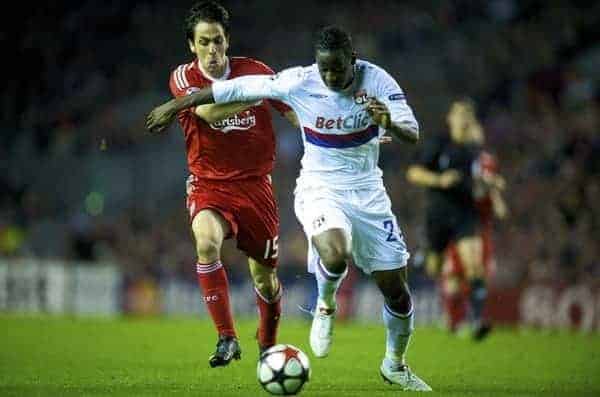 BBC Sport confirmed on Friday that the Reds had failed to agree a fee with Spanish side Granada over their move for Guilherme Siqueira, so reverted attentions back to Cissokho – a deal that was thought to be dead.
Last week Cissokho had claimed to French press that he had agreed to move to Anfield, but that Liverpool and Valencia were still locked in negotiations.
The BBC say:
He is expected on Merseyside next week to finalise a move which could become permanent next summer.
Cissokho will be seen as competition for Jose Enrique in the left-back position, with no other recognised left-backs at the club.
Earlier this year, we brought you a full scouting report on Cissokho:
Aly Cissokho is a powerful French left fullback who is known for his speed, stamina, and, and teeth (more on that one later). He's physically very similar to Jose Enrique; he's fast, he's strong, and he can dribble pretty well for a fullback. Unlike Jose Enrique though, he tends to read the game defensively and intercept rather than simply barging the opposition off the ball, and he doesn't dabble on the ball when he should pass. His short passing is better than Jose Enrique's but he's not likely to thread through that through ball that Jose plays to Suarez.