As fans ponder Luis Suarez's pledge to try his best for the club, Neil Poole highlights 11 players whose commitment to Liverpool Football Club is without doubt.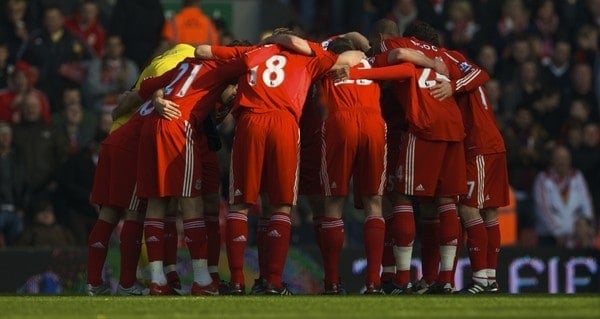 "All the time I try my best on the pitch. I'm here to help the team and help Liverpool"

— Luis Suarez
The morning after Liverpool's League Cup exit to Manchester United the papers all carried Luis Suarez's quote. Commitment was the word of the day. Then on Sunday he followed up his words with two goals against Sunderland and no sign of discontent for the body language police to get angry about. It looks like Suarez might be true to his word. Only time will tell.
But whilst there may be some suspicion about the sincerity of Suarez's commitment to the club, Liverpool has a rich history of players who gave their heart and soul to the cause; and did so in all manner of ways. Meet the team that would fight every day of their lives (™ Brendan Rodgers); the hardest working band of brothers in Liverpool's world: 'The Commitments.'
Tough Guys
One way to demonstrate commitment is to play through the pain barrier. My two committed tough guys are Gerry Byrne and Titi Camara.
Gerry Byrne's actions during the 1965 FA Cup Final against Leeds slightly contradict the words years later of Bob Paisley. Commenting on the importance off commitment to the fans, Paisley said, "The whole of my life, what they wanted was honesty…triers who gave one hundred percent." However, 3 minutes into the Cup Final, Paisley colluded in an astonishing lie at the bequest of Left back, Byrne. He agreed not to tell anyone that Byrne had broken his collar bone. The remaining 117 minutes which Byrne played resulted in Liverpool's first FA Cup and is etched in our folklore. Notoriously quiet, Byrne may not have spoken the truth yet there are surely few other Liverpool players who tried so hard and succeeded in riding out such a debilitating injury.
Titi Camara may not instantly spring to mind as a player who demonstrated great commitment to the club with his hard man antics. Yet, when Titi took to the field against West Ham in October 1999 he demonstrated remarkable mental strength, committing to the cause by playing only hours after learning of his father's death. When he slumped to his knees and started crying after scoring, I personally just thought 'he must really love it here.' I mean I'd cry like a baby if I scored at Anfield so why wouldn't he? It was only after the game that the reason for his emotional response came to light.
The Stat Men
The use of statistics in football is looked upon sceptically by some. However, even when considering a concept as arbitrary as commitment, sometimes the sheer weight of numbers is difficult to ignore.
Goalkeeper Elisha Scott committed 21 years and 51 days of his life to Liverpool Football Club. Our longest serving player ever was lauded by Dixie Dean as the best goalie he ever faced and made 468 appearances for Liverpool between 1912 and 1934. To put this into context it's approximately the same length of time it takes Roy Hodgson to answer a question or equates to the amount of life that drained out of you when watching just one half of Hodgson's Liverpool.
Right back Phil Neal played an astonishing 417 consecutive league games between October 1976 and September 1983. The ever present commitment he displayed affords him the luxury of saying he is Liverpool's most decorated player, contributing to 22 pieces of silverware during his tenure.
Ian Callaghan is the embodiment of a player committed to Liverpool and his presence in The Commitments will come as no surprise. I'll let the numbers do the talking: 857 first team appearances, 640 league appearances, 79 FA Cup appearances. In all cases, the most of any Liverpool player.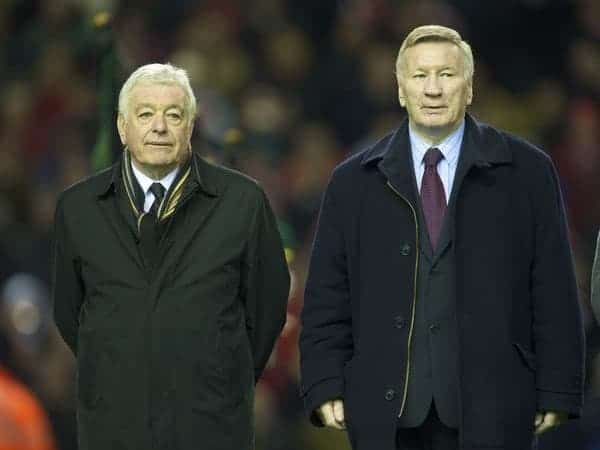 The Enthusiasts
Some players burned briefly but brightly at Liverpool, winning fans over with their infectious enthusiasm despite not necessarily being great players.
The insatiable appetite that Joey Jones had for wearing the Liverbird on his chest is best summed up in the famous European, culinary banner: "JOEY ATE THE FROGS LEGS, MADE THE SWISS ROLL, NOW HES MUNCHING GLADBACH". Fans in the 70s responded to his full throttle approach to the game and his clenched fist routine as he ran towards the Kop. Joey's enthusiasm went beyond Liverpool Football club, and his passion was just as apparent at other clubs. Even though he was no longer playing for us, I can't help but be impressed by a man who was so passionate about the game that he got arrested twice for inciting riots with his celebrations.
Nicknamed 'Mad Erik', Erik Meijer is now an established cult figure amongst a certain generation of Liverpool fans. As a striker he didn't score many goals but he embraced Liverpool Football Club and famously gave his all in reserve games. His commitment to the club was evident when having left the club he spent the day singing with Liverpool fans at Liverpool's UEFA Cup final victory against Alaves in 2001.
The One Club Men
Arguably the greatest sign of commitment from a footballer is to pledge his entire playing career to a club. Gerrard and Carragher are amongst only 9 players in over 120 years who have made Liverpool FC their only home.
Their Scouse blood shouldn't dilute the significance of their commitment to their hometown club either. Indeed, being local lads has arguably made their passage harder rather than a foregone conclusion.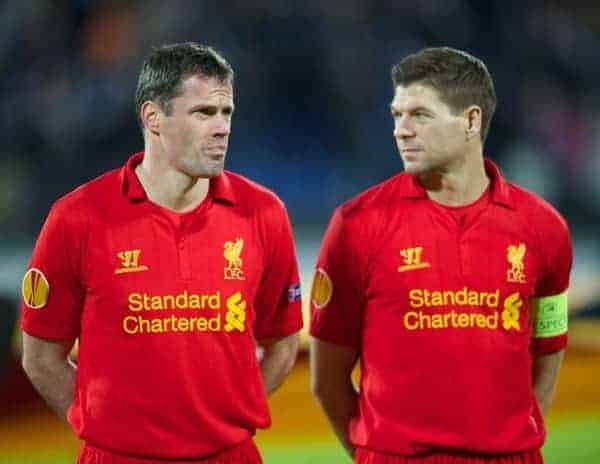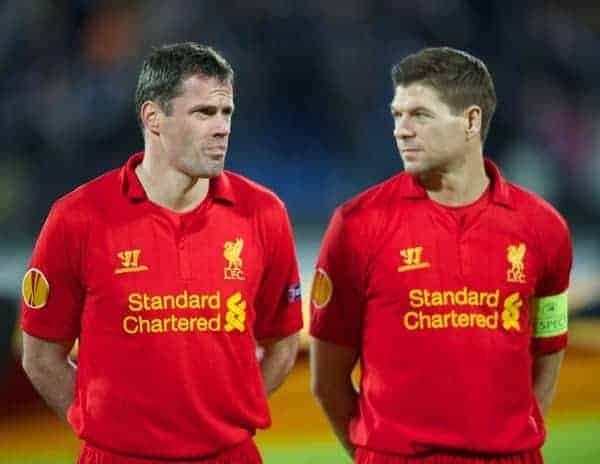 At Liverpool most young local players are usually given a brief honeymoon period by the fans in which their limitations are accepted. They then receive the graduate 'groan' before eventually achieving Short Shrift with Honours. One of my abiding memories is the regular vocal criticism dished out to a young Jamie Carragher from the lower reaches of the Centenary Stand when he played at full back. It lasted years.
For Gerrard, the off-field problems when he was younger and the rumours and abuse he received could easily have been eradicated by leaving the city. People may point to his flirtations with Chelsea as arguments against his commitment to the club, but ultimately he stayed. And he has stayed despite being good enough to play for any club in the world when we were underperforming.
It's important that the extent of Carragher's and Gerrard's commitment isn't diminished over time as the difficulties they have endured are written out of history for the sake of a simple story.
Extra-Curricular Scholars
Whether you're still at school, in higher education or working you'll have come across that annoying idea of having to do more than what is expected of you. Luckily we've had players less cynical than me who have happily gone that extra mile for the club.
I could easily have included Craig Johnston in The Commitments under the enthusiasts banner but I've chosen him for co-writing and being the driving force behind the greatest football song ever written. I'm talking about the Anfield Rap. Composed for the 1988 FA Cup final against Wimbledon, Johnston, born in South Africa and brought up in Australia, embraced the rather English and quirky tradition of the FA Cup Final song with the same enthusiasm he displayed through his whole Liverpool career. On a far more serious level his return to the club after he left to provide support to victims of Hillsborough demonstrated that playing for LFC was always much more than a job for Craig.
John Barnes is one amongst what seems a hundred ex-Liverpool players who now works as a pundits or regularly comments on Liverpool. Many seem to enjoy sticking the boot in. Criticism of the team is often portrayed as caring for the club. This simply doesn't wash with me. However, Barnes is one of the group who has retained his commitment to the club, and is willing to defend us in a reasoned and articulate manner when other ex-Reds are jumping on the latest bandwagon. He is willing to criticise to but does so in a rational way. His commitment has continued beyond the expiry of his employment and his observations are welcomed by most Reds.
So there it, my 11 committed players roughly shoehorned into their correct playing positions.
Up until Suarez's antics the summer you could never really question his commitment on the pitch to Liverpool. Very few try harder or seem to care about winning as much as him. If he keeps it up  until the day he leaves then maybe he could find a place in The Commitments. You never know he might even become first choice striker ahead of Erik Meijer if he really pulls his finger out!
Note: There are 3 glaring omissions. Shankly doesn't appear because he stands alone and should never merely be part of a list. Dalglish's commitment to the club in the wake of Hillsborough is worthy of a book and is too important to be a paragraph in a light hearted look at commitment. Ronnie Moran's 46 years of service has not been overlooked either. There were too may committed Left Backs so he's in my coaching staff!