A week after Kenny Dalglish returned to the club, we take a look at how he will influence people around Liverpool FC.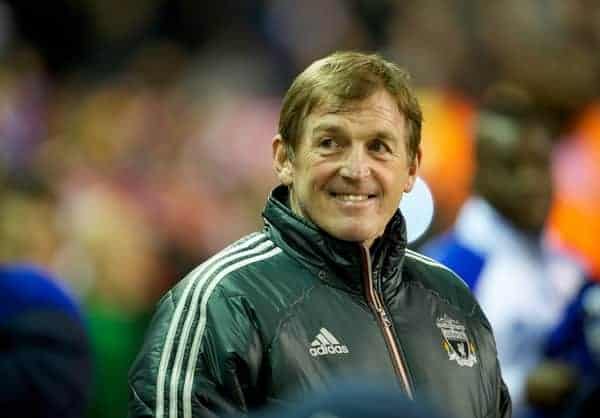 Now, let me tell you where I am first and foremost. I love Kenny, always have, and always will! I feel I am privileged to have watched him play on numerous occasions. I then watched him continue as manager, building one of the greatest Liverpool sides I have personally seen in 1987.
I saw the man crumble before my very eyes in 1989 following The Hillsborough Disaster. In 1991 as we all know, it just became all too much. The internal torture the man suffered was unbearable and he had to walk away from the club he loved. After 14 years the relationship was over and I for one was devastated. I remember that ginger haired kid being interviewed on TV about Shankly leaving, "You're Jokin Arent Ya!" Well 1991 was that moment for me.
At the time, camps were divided, some felt we needed him more than ever whilst some took the sensible opinion that he did indeed need a break. Sad as it was one thing was true, King Kenny was no longer at Liverpool.
Fast forward to January 2011 and Kenny stepped in to help the club he so dearly loved, five months later he was appointed full time manager on a 3-year deal. Now, I was happy to see the man back at the club but I didn't want him in such a position. I felt he had earned the right to have a comfy seat in the director's box. I didn't want him to be put out there for every man and his dog to have a go at. He was 'King Kenny' and I didn't want his career at Liverpool to be tarnished in any way, alas, he was unceremoniously sacked, nearly a year to the day of pencilling his new contract the year before.
Did my heart break when he was sacked? Not quite, most could see it coming and it was the right thing to do. OK maybe not in the manner which it was done but it had to be done right? The only thing I was gutted about was that look on Kenny's face, the look that somehow he felt he had let people down. Sentiment and football never go hand in hand but you had to feel for the man.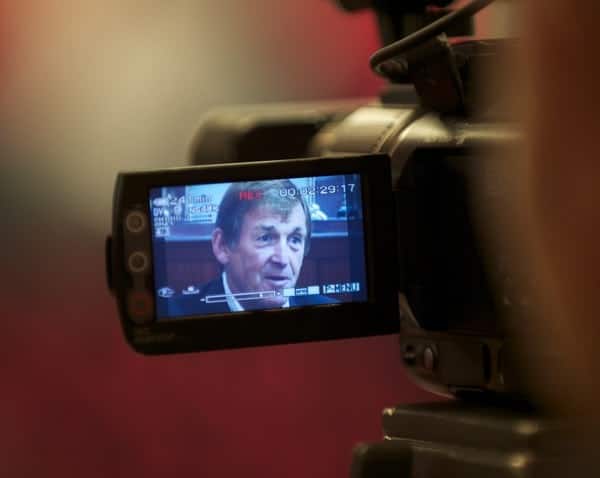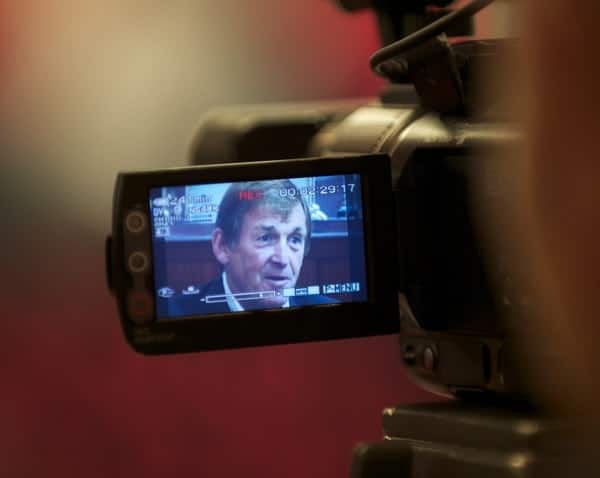 Kenny's Return and Influence
So now its 2013 and Kenny is once again back at the club. Some feel it's an unnecessary appointment, most feel he's back where he belongs and I agree. FSG know what he brings to the table even if others don't. Kenny Dalglish is one of the greatest ever players to grace the game and when you're out on the training pitch and you know he's watching you try that little bit harder, FACT!
Ask yourself this; you're 12 and a decent prospect, you're a local lad and your teachers think you will do well, you've heard Liverpool are interested in taking you to the academy. Your dad takes a call from a man asking to meet you and that man is no other King Kenny what do you do? A
Alternatively, you get a call from some scout called Frank who offers you a trial over the phone for some team in blue, he tells you big dunc used to play for them and they used to be dead boss lar! Which would you choose?
You see, Kenny is interested in every single kid at the academy, he knows them all by name, every last one of them. He pulls kids aside to speak to them and encourages them. He makes them feel like men amongst boys, he is that one moment in a boys life they dream of. That one moment that could make them really believe they have what it takes.

Another question; You're a pro, looking to move up in the game, you know who Liverpool are, of course you do. You've heard all about the famous Kop but you hear others are interested as well. Kenny calls you and wants to meet you for a chat. He tells you about famous European nights that will once again grace Anfield, he tells you about the project that's going on and you cant help but believe him. Why? Because he is Kenny Dalglish, one of the most respected men in the game. Kenny carries weight, he is the person that can tip the balance in our favour.
Not only is Kenny superb with the kids, every single pro wants the same, they want him to speak to them, advise them, encourage them. When Kenny walks out on to the training ground, wondering round as he does, the intensity goes up a notch almost immediately! These lads have something to prove to one of the greatest players ever and that's why he's needed. He might not pick the side any longer but Brendan wants to know what he thinks, how he see's various players. Brendan isn't daft, he knows he's learning from one of the greatest players of our time, a master of his craft, one of THE giants of the game.
So Kenny might well have what outwardly looks like a job for the boys but let me tell you this, you have no idea of his worth if you think that, absolutely none. I'd go as far as to say you don't really understand Liverpool Football Club at all. Kenny is the lifeblood of what is ultimately our religion. Without the Kenny's of this world we'd have a lifeless club, devoid of identity and emotion. Kenny epitomises everything that a real Liverpool fan should be.
In the coming weeks and months, you wont see the impact he has had, others will get the plaudits for that. Kenny will be in work every single day, be that at Melwood, the Academy, 'assisting' the scouting team, you name it Kenny will be doing it. Will it raise the profile of Liverpool? Of course it will. Will we get players we wouldn't have got without him? Most definitely!
One thing FSG know well is the value of everything and everyone.