Liverpool play the first of five games in eighteen days when they visit White Hart Lane on Sunday with question marks over the team selection. Ben Twelves discusses potential options at Brendan Rodgers' disposal.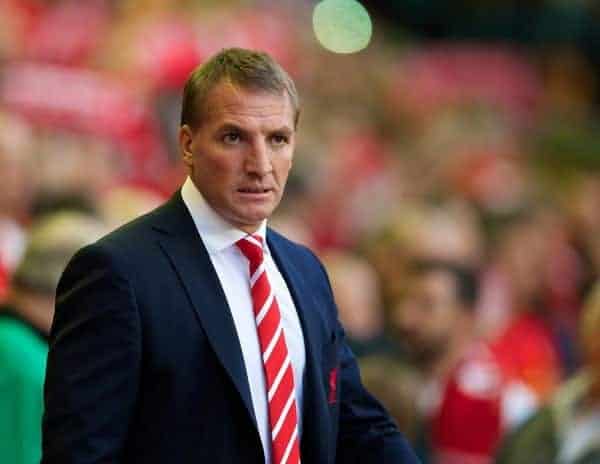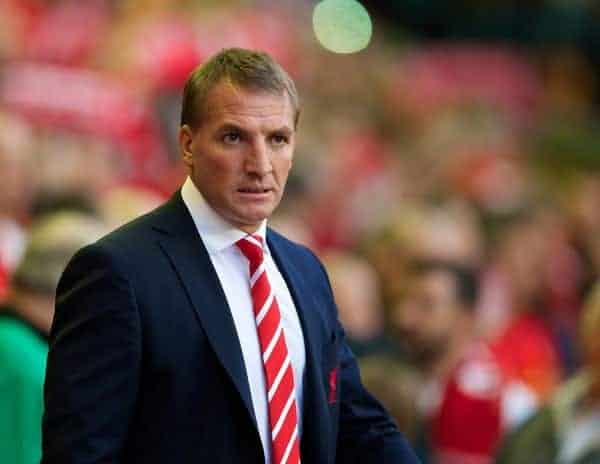 Liverpool bounced back in superb fashion to the dreadful defeat at Hull with extremely convincing back to back home wins.
Collecting six points from two games at Anfield has seen Brendan Rodgers' men jump back up to second place in the league table with a healthy looking goal difference, but the most testing part of the season is now about to begin and it will be even trickier than first feared.
Steven Gerrard has joined Daniel Sturridge and Jose Enrique on the list of players out for a significant period of time – all three who would very much be in the starting line-up if available.
Ever present Jordan Henderson is also a doubt for the clash in North London following a nasty and mindless hack from Kevin Nolan last weekend.
But losing Gerrard for a duration and possibly Henderson for this weekend does throw up the opportunity for current fringe players to prove their worth to the manager.
The Midfield
The middle of the park has been a problem ever since Rodgers arrived for reasons that have been well documented.
However in the last two games with the re-introduction of Joe Allen alongside Gerrard, we have functioned better and more as a unit.
While the Captain receives criticism for his mobility at the age of 33, the trouble for Rodgers is that the 26 year old Lucas Leiva is even more of a hindrance.
With options in this area currently limited signalling the need for reinforcement in January, it is almost nailed on that Lucas will return back to the starting team.
It would mean that we go into the game against a very dynamic Spurs side faced once again with the very issue that we have had a brief respite from in the last two matches.
There are potential ways round it for Brendan, but admittedly, some of the paths he could go down would be extremely bold moves.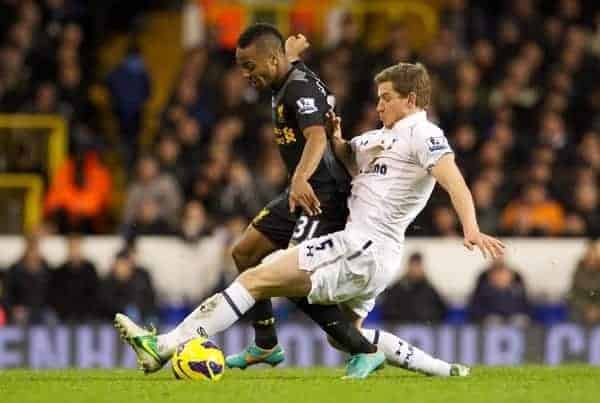 Options
For most, it would seem that there is only really one option – to replace Gerrard with Lucas. It does make sense for the Brazilian to come in and it would see him slot in next to the impressive Allen.
A big concern with this however, if we do stick with the 4-2-3-1 formation, is obviously the potential of the midfield being exposed due to the immobility.
In fast paced games away from home such as this fixture, Lucas really does struggle to impose himself and as a result our midfield…well, it isn't.
And for that reason, Henderson should be afforded maximum possible time to recover for the trip to White Hart Lane. If he is fit enough to feature, a midfield of the energetic Henderson alongside Allen, while being a gamble, would give us more of what the team have looked settled with in recent games.
Yes, it would be a bold and trusting move by Rodgers, but it would be one that could work against an athletic midfield where options are very much available.
Injuries could yet dictate this game further if Jordan does fail to recover in time, meaning it would be a great chance for Luis Alberto to come into the side and show his capabilities in the attacking three behind Luis Suarez.
Change of shape
The 4-2-3-1 shape is what we look most settled with and have played in recent matches. It can, with the personnel currently at Rodgers' disposal, leave us exposed however so a slight change in shape may be of interest.
The "flipped triangle" is something we have heard Brendan refer to in recent times, especially when we played the 3-4-1-2 formation.
It could be worth doing so on Sunday, going from having two holding players with Coutinho in front, to one holding player, with two central midfield players ahead.
This would allow Lucas to do less running in a holding role – concentrating solely on screening in front of the back four and allowing Allen and either Henderson or Alberto to press the ball in midfield.

A diamond shaped midfield has previously been spoken of on This Is Anfield and now could be the chance to utilise it with the players we have available.
Lucas would feature at the bottom of the diamond, with Allen and Henderson preferably or Alberto slightly ahead with the magician Philippe Coutinho at the top of the diamond.
It would also mean a return to two up front which could give Iago Aspas the chance to play alongside the world's best player and in the position where he seemed most effective for Celta Vigo.

While these are all possible routes for Rodgers to go down, I expect to see a team that looks like this (injuries permitting):

Injuries couldn't have hit Liverpool at a worse time and previously where this game looked very winnable – arguably the most out of the three away trips we face this Christmas period – without Sturridge and Gerrard the task of coming away with maximum points now looks much more difficult.