We pinpoint Liverpool's full-backs as the weak spots in the team and urges Brendan Rodgers to bring in new players in the January transfer window to fix the defensive leaks.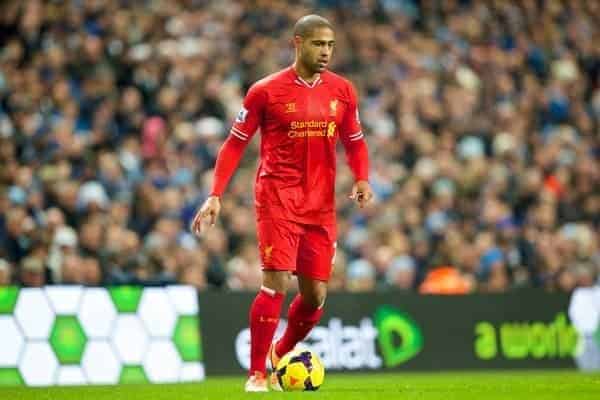 There are a few areas of Liverpool's first team Brendan Rodgers may wish were just a bit better, and as he looks to the transfer market this month for inspiration, he should be targeting new full-backs to stop a leak of goals, which is becoming a worry for the Reds.
Much has been made of Liverpool's inability to defend set-pieces this season, but rewind the tape further and you'll find countless free-kicks and corners being given away in wide areas, when really they shouldn't have been.
The tactics can't be blamed in these situations (prior to the delivery of said free-kick or corner). This simply comes down to a lack of ability.
To put it bluntly, the players playing at full-back for Liverpool right now simply aren't good enough.
According to Squawka, Glen Johnson has given away 32 fouls this season in 16 appearances, whilst Aly Cissokho has committed 17 fouls in just 8 appearances.
Giving teams the chance of a set-piece isn't the only problem either — with top-class full-backs in place, Liverpool could both tighten up defensively, and excel further in attack.
It's about having the right players, in the right place, at the right time. With no compromise.
What Liverpool Need
Rodgers' ideal full-back would be one who can reliably cover defensive responsibilities, but also charge down the wings to support the attack from wide areas.
This requires a high degree of athleticism, especially in Rodgers' 4-3-3 formation, which leaves the two central defenders exposed if both full-backs are in attacking positions.
There is some respite though, in that most attacks are only channeled down one wing at a time, allowing the full-back who is not on the attack to drop back and act, essentially, as a third central defender.

Nevertheless, this constant movement between attack and defence needs a full-back confident in both phases of play and has the fitness levels required.
Sean Ingle of The Guardian expertly explained the physical demands of a modern day full-back:
The additional physical demands are clear from Prozone's data. In 2003-04 Premier League full-backs made an average of 29.5 sprints – any movement greater than seven metres a second – over a game. This season that figure is exactly 50. A decade ago the average recovery time for a full-back between high-intensity activities – any movement greater than 5.5m/s, or a three-quarters speed run – was 56.4sec. Now it is 40.4sec.
What Liverpool Have
Unfortunately, in current full-backs Johnson and Cissokho, Rodgers does not have the players he craves.
Johnson's performances this season have appeared weaker and more tired, leaving him on the back foot under the pressure of attacks.
At 29-years-old, Johnson doesn't seem to have the pace or legs to cover such responsibilities, and has often appeared fatigued and less clinical as the season as gone on.
Furthermore, Johnson has no real competition for his place, with Andre Wisdom having been sent out on loan to Derby County early on. Martin Kelly is still on his rehabilitation trail, whilst Kolo Toure's is more comfortable at centre-back when called upon.
It is rather unhealthy not to have competition for places; those starting every game can easily fall into the complacency trap.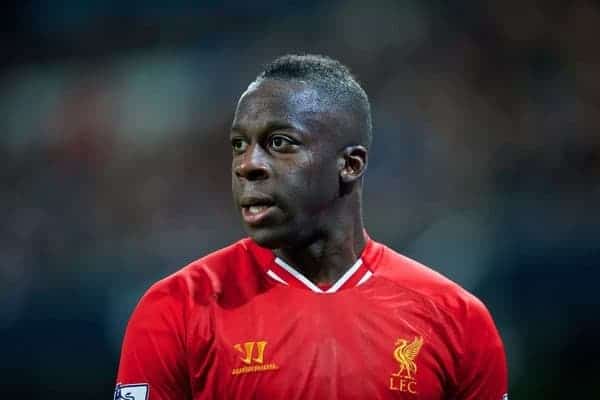 On the left side of defence, Cissokho has not been the solution Rodgers may well have hoped for when, last summer, he openly revealed he was looking for a new left-back to compete for a first-team place with Enrique.
Cissokho continues to look like a lost footballer — often caught out of position and giving away needless free-kicks.
Cissokho hasn't shown the ability to cover both attacking and defensive responsibilities, and Rodgers was thankful for an improved Jon Flanagan during Enrique's absence.
Though Enrique does possess a high stamina – his athleticism being a key attribute of his game – his difficulty to read the game, or play the same game as his teammates holds him back from being a great player.
Unless a more intelligent and considered Enrique returns from injury in February, the Spaniard could soon be departing Anfield, along with Cissokho.
How to fix the problem
There are two steps in solving Liverpool's full-backs problem. The first, and easiest, is to introduce a holding midfielder, as Rodgers did with Steven Gerrard against Stoke City last Sunday.
Having this defensive-minded midfielder adds protection to the defence, with Gerrard allowed to drop back and act as a third central defender during the defensive phase of play.
If you assume that at least one of the full-backs is back defending, the holding midfielder makes up a back-four, whilst the remaining full-back, in attack, is less accountable to getting back, conserving energy.

Of course, if the other full-back is going forward, the responsibilities are reversed.
Rodgers' comments after the Stoke game about playing Gerrard in that system make complete sense — but now he needs the right personnel to make that system work.
Gerrard is not the long-term solution in that holding midfield role, but at least his presence there right now allows Rodgers to start implementing the system.
If a holding midfielder isn't purchased this winter, expect an arrival in the summer.
Barcelona's Martin Montoya would be the perfect January signing to fix this area for Liverpool — however, he may well be more of a dream signing, too.
Montoya, though young, has the confidence and athleticism to play as an attacking and defensive full-back, and on either side of the pitch.
Montoya, or no Montoya, Liverpool need full-backs who possess pace, fitness and ability in both phases of play.
To continue the progress made this season, and remain amongst the top four in the final 17 games of the season, Rodgers must address those areas as a matter of urgency.