Liverpool may have lost twice to Arsenal at the Emirates this season, but stats show how far they've come when you compare both losses.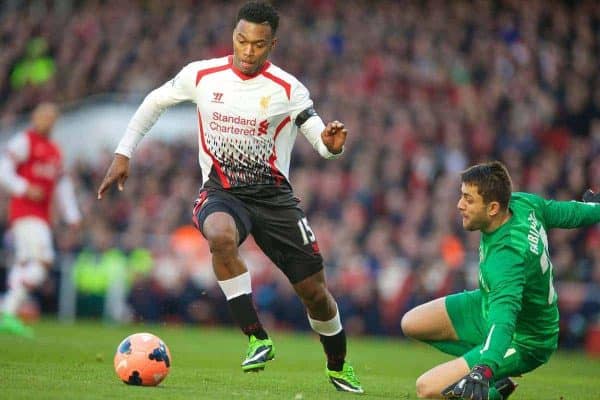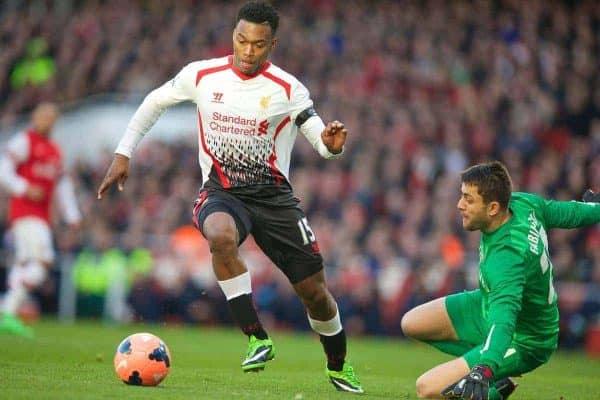 By Henry Jackson (@OnFootballTweet)    
Back in early November, the Reds travelled to north London knowing that a win would see them leapfrog Arsene Wenger's side and go top of the Premier League. Much was expected of the visitors, but they disappointed hugely on the day.
Barring a half-decent opening to the game, they were outplayed in all areas of pitch, and were convincingly beaten 2-0 thanks to goals from Santi Cazorla and Aaron Ramsey.
It was a game that seemed to sum up Liverpool's limitations; a side battling for top four but a long way off a title challenge.
Fast forward three and a half months and the same sides faced each other in the FA Cup Fifth Round at the Emirates. Although it was the Gunners who, once again, prevailed, this was a very different game to the league clash.
Liverpool dominated much of proceedings, and it was only some uncharacteristically poor finishing from Daniel Sturridge, and some very questionable refereeing from Howard Webb that denied the Reds at least a replay.
They had more possession than the hosts- particularly impressive given Arsenal's reputation for keeping the ball- more attempts on goal and were generally the far better team.
It was not only a sign of how much Liverpool have improved since November, but also that they are better equipped than Arsenal for a title push now. They play at a faster pace, have more attacking threat and press far more relentlessly.
Granted, Arsenal may not have been completely at full strength, but then neither were Liverpool.
This table shows how different the two games have panned out this season:
[table id=42 /]
[table id=43 /]
As the stats show, it's not as if Liverpool were terrible by any means when the sides met in November, they were just disappointing given the fact they could've gone top of the table.
There also wasn't the same attacking threat in the Liverpool side that day. Rodgers deployed the 3-4-1-2 system that he used early on the campaign, and it didn't work at all.
Philippe Coutinho only made an appearance from the substitutes bench, and was very rusty after injury, while Raheem Sterling was out of favour at that point.
When you compare the current side to that one, they are a different animal all together. With Sterling, Coutinho, Suarez and Sturridge all flying at the moment, Jordan Henderson supplying box-to-box running and Steven Gerrard starting to flourish in a deep-lying playmaker role, they have become arguably the most exciting team in the country.
They move the ball quicker than they did, have more balance and are right in the mix to make a genuine title charge between now and the end of the season.
The fact that they no longer have any cup commitments is a blessing in disguise, and it means they should be fresher than any other team.
Liverpool have made huge strides since their limp defeat to Arsenal back in November- Brendan Rodgers, in particular, deserves enormous praise for what he's achieved- and look primed for their most impressive Premier League season for a number of years.