The much-derided competition was a huge burden on Liverpool last season, with its tricky schedule affecting their league form drastically. Henry Jackson (@OnFootballTweet) looks at why nobody wants to qualify for it, and the effect it's had on rival clubs.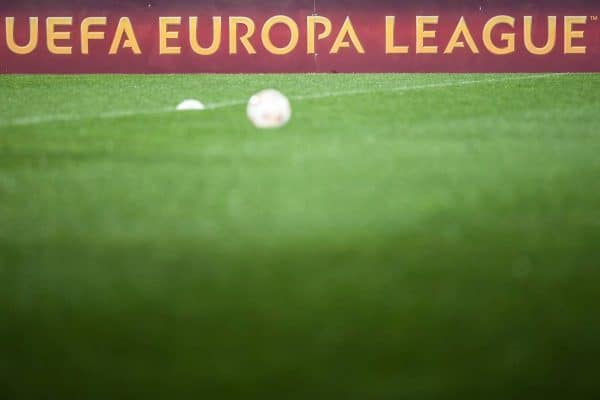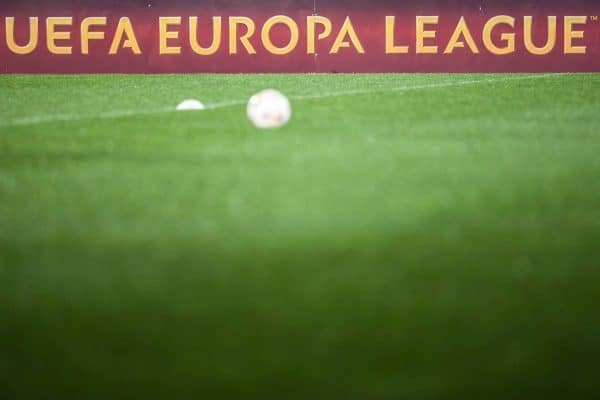 Last season, the Europa League was nothing but a chore for Brendan Rodgers and Liverpool. It has become a 'Mickey Mouse' competition in recent times, and one that has very little benefit to you unless you win it. Even then you're not exactly going to be greeted home by 100,000 joyous fans.
Rodgers struggled to juggle both the Premier League and Europa League, not necessarily because of the lack of squad depth but due to the inconvenient layout of the fixtures.
The Reds had to contend with seemingly endless Thursday night and Sunday afternoon games, and they didn't cope well. The major issue of this was not tiredness in players due to a game every three days- Rodgers invariably rested key players for the Europa League– it was the fact they were constantly playing catch-up with their rivals.
With the other top teams all playing on Saturdays, or at least the majority of them, and winning, the pressure it heaped on Liverpool was huge. They ended up dropping silly points in games they probably would have won were it played on the Saturday.
When you look at how other Premier League sides have fared in the Europa League, it's clear to see that the competition is detrimental to league form.
Smaller teams like Fulham, Aston Villa and Newcastle have suffered significantly in the league while participating in it, while Swansea and Tottenham are having potentially similar struggles this season.
It could certainly be argued that the Europa League has played its part in the sacking of Michael Laudrup and Andre Villas-Boas this year. Both of their sides league form, Swansea and Tottenham respectively, was not good enough, and you have to wonder if that was because of the strain Europa was having on their limited squads, particularly Swansea.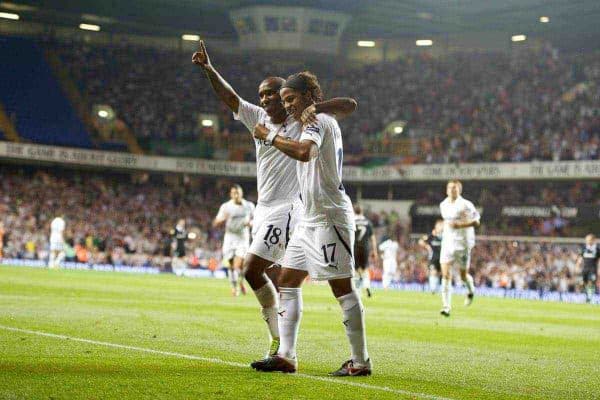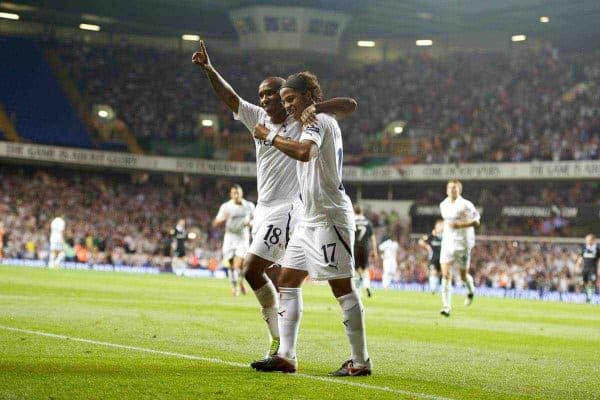 Spurs have really struggled to deal with it in the last two years, and it's feasible to say they would have had a far better chance of finishing in the top four had the league been their sole focus.
The feeling is that, if your team is out of the reckoning for a top four finish, it's better off ending the campaign in seventh position instead of fifth or sixth, avoiding Europa in the process (if Manchester City beat Sunderland in the League Cup final on Sunday, sixth place will get you into Europa too. If Arsenal and City contest the FA Cup Final even seventh place will see you qualify for it).
This leads us very nicely to Manchester United.
David Moyes' side are having a disastrous season, the latest humiliation being an insipid 2-0 defeat to Olympiakos in the Champions League on Wednesday evening. They are currently sixth in the Premier League, and in exactly the situation mentioned above. They are 11 points adrift of Liverpool in fourth, meaning their only real chance of qualifying for Europe's premier club competition next season is by winning it this time around.
Their fans will be wanting a seventh-place finish, in order to potentially avoid Europa all together, but we as Reds must will them to qualify for it.
The disruption that this will do to their Premier League fixture schedule next season is the biggest factor. It is likely to hurt their form, and chances of returning to the Champions League, significantly. Unwanted trips to some of Europe's least attractive sides on a cold Thursday night is far from ideal preparation ahead of an important league game three days later.
It will also hinder their chances of attracting world-class players to the club. Are some of the top players they've been linked with- Tony Kroos and Edinson Cavani are a couple of examples- really going to be swayed by the prospect of Europa League football next season?
No European football gives United the benefit of having a fresh squad, much like Liverpool this season. This can make a big difference come March or April. In that respect, we are hopefully about to see Rodgers and his side mount a serious title challenge with relatively fresh players.
It seems wrong that teams are actually trying to avoid qualifying for European football, but that's the sad stage it's got to currently. It is something UEFA need to look into. A Champions League place for the winner would surely resurrect the competition.
For now though, it is a needless distraction that can derail a teams league form horribly. Liverpool have been there and experienced it a few times, and will be praying they can avoid it this season.
A top four finish or, dare I say it title glory, coupled with United, Spurs and Everton all qualifying for the Europa League, would be a thing of great beauty for anyone associated with Liverpool.
What are your thoughts on the Europa League? Is it beneficial in any way?