Liverpool legend Robbie Fowler was on hand to help with the launch of Liverpool's new home kit for season 2014/15 and we caught up with the former Reds striker afterwards.

EXCLUSIVE INTERVIEW
Fowler, who scored 183 goals for the club across his two spells at Anfield, is now an ambassador for Liverpool. We began by asking Robbie, which does he think would mean more, as a fan – a sixth European Cup, or a 19th League title?
"I think it's probably the league. I mean, it's a massive, massive dilemma really.
"You want to win everything as a player but it's been that long since we won the league so I think the majority of supporters would prefer to win that and maybe get to where we were before; bragging about how many leagues we've got as opposed to the side down the road."
Fowler was part of the Liverpool side in the nineties that always threatened to win the league but never quiet made it over the line, just how difficult is it then to get a league title?
"For 20 plus years Liverpool haven't won the league so there's many players who have fell into the same category [close to winning the league but not close enough].
"It's not been through the lack of trying, we've certainly had some good teams but I think we've faltered where we've lost the games we should have won; against the so-called weaker teams. We were always good against the bigger teams in the league.
"The consistency that the side now are showing, you look at the West Ham game, I think my team or certain Liverpool teams of the past would have struggled there; everything seemed to be against them, perhaps people don't appreciate how big of a win that was last week.
"That's why Liverpool are where they are and they've got this chance because my team [of the 90s] would probably have come unstuck, this team and these players are taking everything in their stride."
With nine wins in a row, Brendan Rodgers' side are certainly in form and have momentum on their side, in a similar way to what Robbie experienced at the end of the 2001 season when Gerard Houllier's side won three cups and achieved qualification for the Champions League on the final day of the season. How important is that in football?
"I like Brendan because he's similar to Roy Evans – I mean, Brendan's tactical nous is far superior to Evans' and I don't mean that in a bad way, but what Roy gave you was the belief to win games and his man management style was brilliant.
"He gave you the confidence to go out their and play. He had that ethos and mentality, and Brendan's got that now, plus his tactical nous is superb. He's got them playing with so much confidence and he's got the team winning – and that becomes a habit."
"There's a massive, massive buzz around the club."
Fowler was speaking to This Is Anfield and The Anfield Wrap at Liverpool FC's very-first live kit reveal. The new strip takes inspiration from the Roger Hunt MBE era in the 1960s where he was a major factor in the Club's success, including promotion to the First Division and the team's very-first FA Cup win.
See also: Interview with Liverpool goalkeeper Simon Mignolet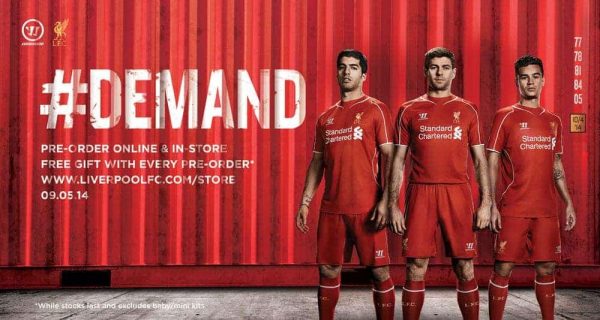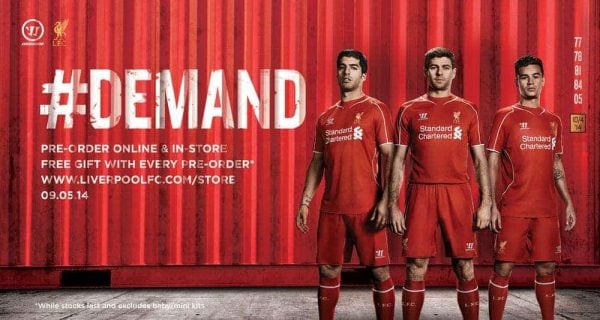 Fans can pre-order the new LFC home kit now from either the Official Liverpool FC Online Store or in any Official Liverpool FC Club Store and with every order fans will receive and exclusive Club towel for free at www.liverpoolfc.com/store