Steven Gerrard's costly slip against Chelsea on Sunday won't haunt the midfielder for long, writes Rebecca Parry.

If you could have hand-picked a player that deserved to slip-up against Chelsea, Steven Gerrard would be at the very bottom of the list.
After dragging us through so many games over the years, it's him that everyone wants to win this potential title for, and was the last thing anyone wanted.
It's unfortunate and ironic that it should be him to make the mistake, but it's got to be remembered that going forward penetratingly has been the focus of this season.
Gerrard was in fact looking to make that step forward and get the team rightly going again, as his footing underneath got the better of him.
While Mourinho was up to his old tricks, or as the case is now, new 'park the bus' tactics, the Liverpool players were giving it everything they had to get these goals that could have given us a great chance.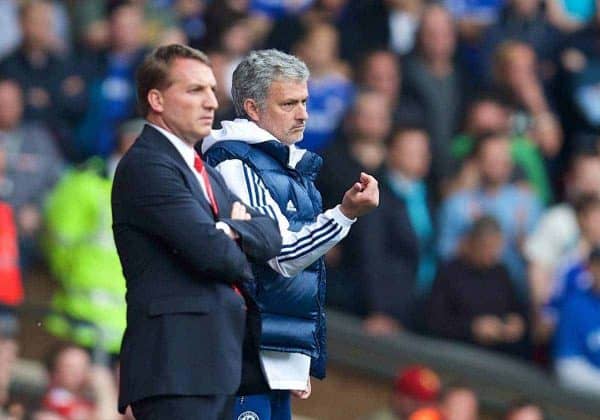 However, perhaps a factor of this was that we wanted it too much. Trying to force the play when you're basically facing a back wall of 11 players is frustrating, and chances were therefore few and far between.
A few shots that Gerrard managed to get away were put right into the hands of Mark Schwarzer, uncharacteristically for a player who has scored some world-beating strikes in the past.
However, in his new role, it's not the type of situation the skipper is going to be used to, especially when a lot of the work going forward in recent times has been done by the likes of Sterling, Suarez and Coutinho.
All of this aside, no one would have wished the error on him- but at the same time, if there is one man who can recover from something like this, it's Steven Gerrard.
The media are saying that the pressure will get to this Liverpool side, and not being in a situation like this before will be our downfall.

But as we saw after the Manchester City win, all of the players went straight to the captain. He's such an inspirational figure, that it will be him to rebuild the confidence and belief into the dressing room for the last couple of games.
It's out of our hands for now, but as our title rivals City proven two years ago, you win your last few games, and who knows what will happen.
Gerrard has the character to come back from it, and the rest of the team should follow – we've never liked being favourites for anything, anyway.